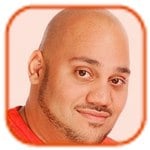 Posted by Andru Edwards Categories: Location Services, Marketing, Startups,
Groupon has launched an instant, location-based mobile deal offering service called Groupon Now. The service offers various deals throughout the day via a mobile application or on the Web, rather than a single deal delivered to your inbox.
It's similar to the way services like Foursquare or Facebook Places offer discounts and deals, tapping into your device's GPS to peddle coupons in real-time. When you enter your location, Groupon Now lets you choose the type of deal you'd like, whether it's a half-price salsa lesson or a discount on a cheeseburger. Using your existing Groupon account, you can purchase the deal with one click, present a barcode for the vendor to scan, and claim your discount.
Click to continue reading 'Groupon Now' brings instant, spur-of-moment, location-based deals
Read More

| Groupon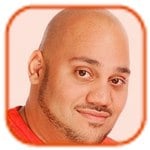 Posted by Andru Edwards Categories: Location Services, Marketing, Mobile, Product Offers,
Google took aim at Foursquare on Thursday with the addition of checkin rewards for its Latitude app for Google Maps, while replacing 'mayors' with "gurus" and "VIPs".
Google's location class warfare didn't stop there: there are a poor, middle, and elite class under Google's hierarchy, known as "Regulars," "VIPs," and "Gurus," respectively. Users who check in for the first time might not receive any special designation.
Users will need to update to Google Maps 5.2 via the Android Market, join Latitude, then tap "check in here" from the menu. Google said a version for the iPhone would be coming soon.
The new rewards will be rolled out - where else? - at the South by Southwest Interactive (SXSWi) show in Austin, Texas this weekend, where discounts will be offered at restaurants, bars, and other venues around the downtown area.
The new checkins scheme provides a sort of game-like approach to rewards, with additional checkins propelling users to new social rankings - and new discounts, to boot. "Footprint" icons let users track their progress. As an example, a restaurant could offer a free drink to a regular, free breadsticks to a VIP, and possibly a free dessert to a "guru".
Google began offering checkins on Latitude in February.
Click to continue reading Google Latitude adds check-in deals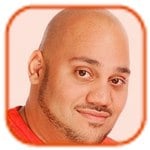 Posted by Andru Edwards Categories: Corporate News, Marketing, News,
On Wednesday Google opened a forum where site owners could solicit feedback on the changes. In less than 24 hours it has received 131 complaints, mostly from mom and pop websites whose traffic and search ranks plummeted as a result of the algorithm change.
Last Friday, Google altered its search algorithm to demote "low-quality" sites in its search results. The change was widely dubbed a "farmer update" because it targeted content-farming websites that aggregate unoriginal content.
At the time Google warned that around 12 percent of its search results would change following the "farmer update" last week. Google has previously said that it changes its algorithm 500 times a year, but rarely makes an announcement.
Click to continue reading Traffic plummets 50 Percent for some sites after Google's search algorithm update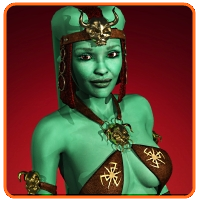 Posted by Patrick Lambert Categories: Marketing, Social Networks,
With almost 600 million users on Facebook, it's no surprise that stores all over the Internet want a piece of that type of user reach. Shops went from simply having a fan page on the social networking site, to having actual products for sale, using the Facebook development platform. Services like Payvment have has been used by over 40,000 users and businesses to sell goods on Facebook. Now, Amazon is joining the crowd with some of its third party sites like soap.com, diapers.com, beautybar.com, and more. Users of Facebook will be able to buy goods using their existing accounts without ever leaving Facebook.
Read More

| Techcrunch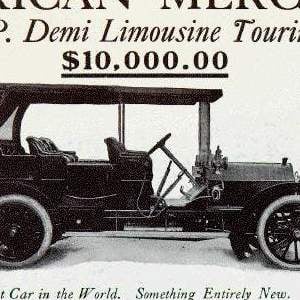 Posted by Drea Avellan Categories: Business Tools, Marketing, Social Media, Social Networks,
Many companies feel managing a Facebook fan page is a task that requires a lot of resources and time. This is why you can find hundreds of self-proclaimed Facebook Gurus and experts all around the globe, usually charging a lot of money to help you come up with strategies leading to a successful Facebook fan page. Hey--it really isn't as hard as it looks!
Soap Creative, who has created and managed pages for Unilever, Activision, 20th Century Fox and others, is sharing some of their best practices and strategies they have used. These are strategies have been field tested and have returned with great results. Live, learn, and get to Facebooking!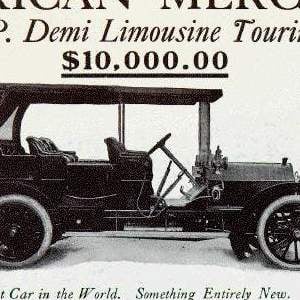 Posted by Drea Avellan Categories: Marketing, Social Media, Social Networks,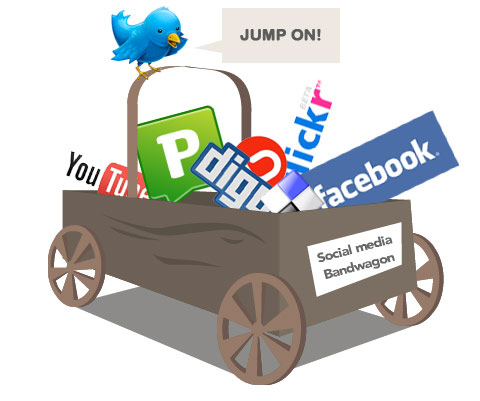 It is that time of year where everyone has a list or supposed inside knowledge as to what next year will bring. AdAge columnist Judy Shapiro is no different, and offers the marketing industry her predictions on social media for 2011. With actual predictions coming true last year, such as social media becoming mainstream, I don't see why not pay a little extra attention to this list.
Click to continue reading Judy Shapiro's Social Media Predictions for 2011
Read More

| AdAge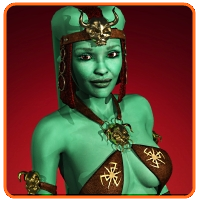 Posted by Patrick Lambert Categories: Features, Marketing, Social Media,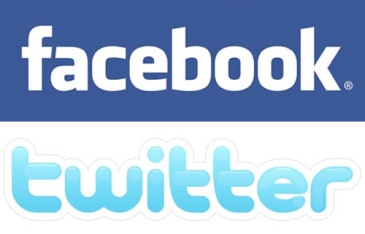 It doesn't matter if you run a Fortune 500 company, or if you just have a personal blog. It's also not about whether you like Facebook or Twitter, or if you're active on the social scene. The simple fact is that the world is moving to social, and in a big way. Facebook has over half a billion users, growing every day, with Twitter following behind. Where people used to look up things on Google or Yahoo!, now they look it up on social networks. Instead of getting stories and links from news sites, they get them on Twitter. Instead of writing an email to a friend asking how he's doing, they sit on their Facebook walls and see what they're up to.
Click to continue reading Why your site needs Facebook and Twitter share buttons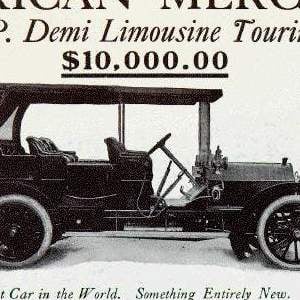 Posted by Drea Avellan Categories: Marketing, Social Media,
What the F*ck is Social Media: One Year Later, is a presentation by Marta Kagan depicting the impact of social media on our current culture. A great starting point for anyone just jumping into the social media bandwagon and a perfect way convince businesses to start taking social media seriously. The presentation explains that social media is about dialog with your consumers—it's no longer a monologue. Filled with statics, metrics and tips, What the F*ck is Social Media One Year Later is a great presentation that gives some insight into the social media world in a clean, easy to understand manner.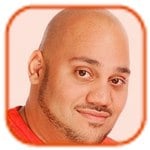 Posted by Andru Edwards Categories: Blogging, Features, Marketing, Planning,
Robert and Maryam are speaking on getting noticed in the new word-of-mouth network.
1) Blog because you want to. A story without live is not worth telling. Maryam talks about how Robert kept pushing her to blog for four years. Then one day, she started to blog. As soon as she started, she was blogging about Robert and he tried to get her to stop talking about him on her blog.
If you are blogging about something you don't really care about because you think it's profitable, you won't have passion to go long-term.
2) Read other blogs. Use Technorati to find blogs that are similar to the topics you want to discuss, pick up writing styles, and learn about your competitors. If you read 50 blogs in two weeks and you aren't compelled to answer back the things that you are reading, you probably won't be a good blogger.
Maryam started blogging because she was going to a lot of conferences, but people told her they had no way of linking to her. It brings out community and a bond that she hadn't experienced before. Through blogging she has gotten a much better job and has made a lot more friends. She loves it.
3) Pick a niche you can own - be different. There are two kinds of bloggers - ones that want to make things, and shake things. Others just want to talk to their friends and use their blogs to post baby pictures, talk about books they read, etc. Either way, each group should have a common set of values. When Robert visited people outside of Silicon Valley, he studied the way people use their computers. People go to Google and search for Yahoo because they want to get to Yahoo. Same for Yahoo, one of their top terms is Google.
Normal people outside the tech world aren't using things like Google Maps, Google Groups, or Picasa. Everyone comes at this world through the search engine, so how do they interact with that?
Question - if you were to pick a category to be different in, would that be the tech category? Yes, it would be hard, but Mike Arrington came in late to the game and went to number one. He was also very focused on a very specific part of the tech industry, being Web 2.0.
There was a niche blogger in London who talks about the London Underground transportation system. After the London bombing, everyone hit her site, and now she is popular. Of course, we don't want to have a terrorist act happen to make us famous, but you get the point.
Click to continue reading Blog Business Summit: 10 Ways To A Killer Blog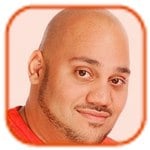 Posted by Andru Edwards Categories: Blogging, Features, Marketing,
9:07: Jason hits the stage and says you don't have to have the gin tasting the night before the conference instead of the night after.
9:08: Blogging is a great way to build a business, and it's a business in and of itself. back in 1994, people thought the web was the place to get text, and then thought it was a magazine, then maybe the future of TV. However, you can do a lot of different things with it. Same with blogs - they are like paper. You can make a marketing brochure, a beautiful book, or toilet paper.
9:10: Blogs are real and authentic. There is a movie called "Homepage" which Jason recommends to the attendees. No one knows who Justin Hall is, which blows him away. In 2002-2003 there was a lot of mistrust overall. This is where blogs became free, and started gaining traction. People wanted to express themselves, and that created the perfect storm for blogging. Enter Weblogs, Inc.
9:12: Rafat Ali over at www.paidcontent.org earns about $70,000 from blogging, twice what he was earning working for Jason at Silicon Alley Reporter. Jason started to see the power in the medium. Xeni Jardin flourished after working for Jason, which is when he started wondering if he was holding people back rather than letting them loose. The proof was that when they left, they did better and more interesting work.
9:15: When Silicon Alley Reporter was over, Jason and his CTO Brian Alvey started talking about blogging. They started building blogs in the fall of 2003, and Jason's idea was that they make is similar to About.com with a bunch of mini-portals.
Click to continue reading Blog Business Summit: Jason Calacanis Keynote - From Weblogs, Inc. to Netscape
© Gear Live Media, LLC. 2007 – User-posted content, unless source is quoted, is licensed under a Creative Commons Public Domain License. Gear Live graphics, logos, designs, page headers, button icons, videos, articles, blogs, forums, scripts and other service names are the trademarks of Gear Live Inc.