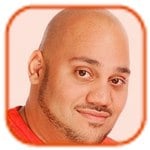 Posted by Andru Edwards Categories: Blogging, Design, Features, Marketing, Planning,
Jeremy Pepper, Jeanette Gibson, and John Starweather
How does Cisco manage relationships with End Users when there is a reseller middle man?
By providing them a unique way to interact with the company online. They can log in and get a personalized view, along with interactivity.
Can they talk about steps they are taking to educate employees internally about the potential for engagement, so that they understand the impact of blogs, podcasting, etc.?
To educate, you need to have some good data so that you can show how influence really moves across the Internet, and how something you might post online actually reaches customers and hits the community. Cisco puts a blog, podcasting, and news section on their Intranet system, so global employees can all get to that information easily.
Click to continue reading Blog Business Summit: What's Next In Online Communication?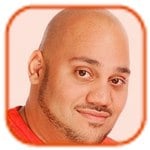 Posted by Andru Edwards Categories: Blogging, Business Tools, Features, Marketing,
We are here at the 2006 Blog Business Summit in Seattle. Dave Taylor just took the stage to give his keynote.
9:00 AM: Dave begins by asking how many people updated their website in the past seven days. Of course, many of them have, since this is the Blog Business Summit. However, maybe 5% of site owners update at least weekly.
9:03: Google aims to provide good, fresh content. Same with all search engines. Since most info on the web is out of date, this is the dilemma of the search engines.
9:04: What is findability? When customers try to find your product or service, can they find it? This is what is critically important to your business - especially if they find your competitor instead of you. Every time someone finds someone else, they aren't finding you.
9:05: No one really understands what the best practices of blogging really are - they are case by case. If you can't be found, you're already dead. If I ask my cellphone for the closest Chinese restaurant, and the Chinese restaurant across the street doesn't show up as a search result, they're dead.
Click to continue reading Live-Blogging Blog Business Summit: Dave Taylor Keynote, The Future of Findability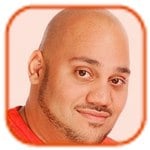 Posted by Andru Edwards Categories: Marketing,
Gone are the days when putting audio on your website consisted of subjecting your visitors to gaudy musical fanfares and various clichéd sound effects. Fortunately, audio has now become a lot more sophisticated and new techniques that allow audio to be streamed have made it possible to use your own voice as a highly effective marketing tool.


Most visitors to your website will have computers with audio capabilities. Using your own voice, you can deepen the impact of your sales message and develop a stronger connection with your visitors. Many websites using streaming audio to promote and sell services claim that audio increases their conversion by as much as 300%! Learn how to put audio to use after the jump.
Click to continue reading Seven Ways to Warm Your Prospects Using Website Audio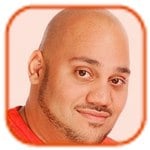 Posted by Andru Edwards Categories: Marketing,
Let's be serious for a moment - no matter how astounding your website looks, or how nicely you promote the product, none of it means anything if you aren't getting a steady flow of traffic. Many people put up a website, and then sit confused as to how to garner a nice, consistent readership. SearchEngineWorld has a nice, brief tutorial detailing some basic things you can do to bring your readership up to 15,000 uniques per day. From experience, I can tell you that it does work - and that content is king.

Read More

| 26 Steps to 15k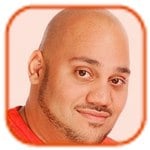 Posted by Andru Edwards Categories: Features, Marketing,
There are dozens of reasons why you should look up the forums that are related to your market and post to them often. Here are 3 to get you started, after the jump.
Click to continue reading Why You Should Use (Not Abuse) Forums to Increase Your Traffic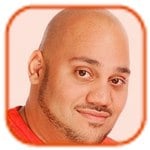 Posted by Andru Edwards Categories: Marketing,
Getting a high ranking for your site in Google requires good, frequently updated content and good inbound links. The content part is fairly straight forward, but how do you get other sites to link to you? Well, you can cross your fingers and hope that other sites find your content good enough to link to or put together a more proactive strategy.
Some linking strategy tips after the jump.
Click to continue reading Do you have a linking strategy?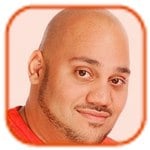 Posted by Andru Edwards Categories: Marketing,
The problem with a new site is that it often takes a long time before it is indexed by the search engines. This means you are missing out on getting traffic and making sales. Google places new sites in the "sandbox" which means they are on "hold" for a period of time before they rank.
Here are some ways to generate immediate traffic to your web site:
Click to continue reading How to Quickly Gain Traffic to Your New Web Site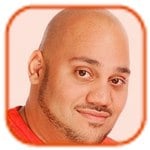 Posted by Andru Edwards Categories: Marketing, RSS,
I have recently been getting into RSS and studying it for all that it can be, which is a lot more than a method to syndicate blog content. As it turns out, you can use RSS to distribute audio, video, and just about any other type of media you can think of. Think of the marketing opportunities - you have a new product you want to show off; instead of just posting a blurb about it on your site, you can do a video demonstration and include the link in your blurb. Anyone subscribed to your RSS feed automatically received your commercial in their reader, TiVo-style. Or you can have a weekly audio blurb giving a general overview of the textual content you posted on your site over the past week, and it will be waiting in your subscribers iTunes program when they get home. Companies like FedEx are even allowing customers to track packages via RSS, eliminating the need to visit their website for that information. Check out this article from for more RSS marketing information.

Read More

| Marketing Studies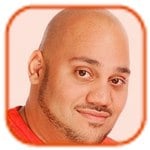 Posted by Andru Edwards Categories: Design, Marketing,
Check out this cool bit of code that allows message board forums to be spidered by search engines like Google. You see, when the spiders hit a URL that includes a session ID, they turn the other way. The following bit of code removed the session ID when it senses a spider, leaving all the information and textual content there to be picked up. This in turn gets more of your pages picked up. This is especially important for business owners who have support forums - questions and issues you have responded to will now show up in search results. Grab the code after the jump.
Click to continue reading Get Your phpBB Forums Indexed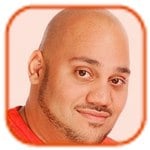 Posted by Andru Edwards Categories: Business Tools, Marketing,
We all know that being listed in the major search engines is essential but getting listed in the DMOZ should also be high on your site promotion to-do list. The DMOZ, also known as the Open Source Directory Project (ODP), is a human edited directory of web sites which is freely available for anyone to download.
If you haven't heard of DMOZ, it's because few people use it directly. The vast majority of people who use the DMOZ directory do so via sites like Google and Yahoo. In fact, Googles entire directory of sites is the DMOZ directory. Not only is being listed in the DMOZ a way to increase the traffic to your site(s), it also provides a good link back with a high PR which will in turn increase the PR of your site(s).
Click to continue reading Are You In The DMOZ?
© Gear Live Media, LLC. 2007 – User-posted content, unless source is quoted, is licensed under a Creative Commons Public Domain License. Gear Live graphics, logos, designs, page headers, button icons, videos, articles, blogs, forums, scripts and other service names are the trademarks of Gear Live Inc.