Helping you get over the hump…
ABC: A new episode of George Lopez at 8:00 and the new show Freddie staring Freddie Prinze Jr. and Brian Austin Green from Beverly Hills: 90210. We all missed B.A.G. Lost (9:00) and Invasion (9:30) are both repeats tonight.
CBS: CBS starts with 2 comedys followed by 2 dramas. Still Standing at 8:00 and Yes, Dear at 8:30. Criminal Minds at 9:00 is yet another CSI-type show. For my money I'll wait for CSI:NY which is on at 10:00. Gary Sinise really makes CSI: NY.
NBC: NBC is on all drama Wednesdays. At 8:00 E-Ring stars Benjamin Bratt as a former Green Beret now working in the Pentagon in this political drama. The Apprentice: Martha Stewart is on at 9:00. This show seemed like a good idea but lacks the punch of the original. NBC finishes the night at 10:00 with the long running crime drama Law & Order.
FOX: FOX starts the night at 8:00 with the season premiere of That '70s Show. This season is the first without the star of the show Eric, played by Topher Grace, and it will be interesting to see how long the show can keep going. The show of the night in my opinion is Trading Spouses: Meet Your New Mommy. From the previews they have been showing on FOX for the last couple weeks it seems like one of the mommys completely loses it. Great TV!
WB: One Tree Hill is new at 8:00 with a repeat of Related at 9:00.
UPN: UPN has a new episode of America's Next Top Model at 8:00 and a repeat of Veronica Mars at 9:00.
No LOST makes Wednesday seem boring but Trading Spouses: Meet Your New Mommy seems like it will make tonight great…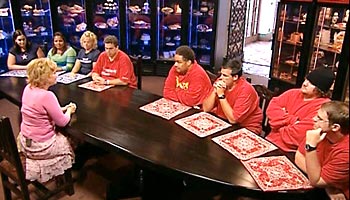 Getting back into the swing of things with baseball over and November sweeps -
ABC: At 8:00 According To Jim and at 8:30 Rodney. The new hit for ABC, Commander In Chief is at 9:00 and Boston Legal starts at 10:01 to screw the TiVo people. Both shows are getting high ratings but, at 9:00 you may be able to find better programming.
CBS: The night starts out with NCIS at 8:00. Then the very disappointing season of Amazing Race: Family Edition at 9:00. Hey at least they left the country last week. Then at 10:00 the new show Close to Home which is another investigation-type show that CBS seems to love putting on television (CSI:, CSI: Miami, Without a Trace, etc.)
NBC: The Biggest Loser starts at 8:00. Then NBC has the best 1-2 comedy punch all week with My Name Is Earl starring Jason Lee at 9:00 and The Office staring Steve Carell at 9:30. Both really great shows. NBC rounds out the night with Law & Order: Special Victims Unit at 10:00.
FOX: For FOX, Tuesday night is all about science and medicine. It starts at 8:00 with a new episode of Bones staring David Boreanaz (of Angel fame) as Special Agent Seeley Booth working with a forensic anthropologist Dr. Temperence Brennan (played by Emily Deschanel). If you like CSI, I'd suggest checking this show out. At 9:00 is a new episode of House with guest star Ron Livingston (Office Space).
WB: WB is on repeats tonight. Gilmore Girls at 8:00 and Supernatural at 9:00.
UPN: Repeats for UPN as well. America's Next Top Model starts at 8:00 and two episodes of Everybody Hates Chris at 9:00 and 9:30. If you have a chance check out Everybody Hates Chris tonight. Its really funny and probably the best show people aren't watching. Good thing UPN isn't quick to cancel like the other big networks.
My choices for tonight are Bones on FOX at 8:00, Amazing Race: Family Edition on CBS at 9:00 (TiVo House), and Law & Order: Special Victims Unit at 10:00 on NBC.

Posted by Wolfeman Categories: Sports, ABC, CBS, FOX, NBC, UPN, WB,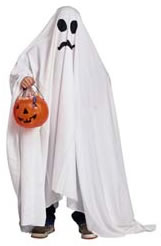 Slow TV night due to Halloween, so expect to see lots of repeats…
ABC: Monday Night Football has the Baltimore Ravens (2-4) at the Pittsburgh Steelers (4-2) in a battle for the AFC North. With a hurt Baltimore team just trying to salvage their season, the Ravens are missing 2 major pieces of their D (Ray Lewis & Ed Reed) so expect the Steelers to serve up a heavy dose of running led by Willie Parker and Jerome "The Bus" Bettis. Our prediction: boring game with Pittsburgh dominating the clock and the game.
CBS: The King of Queens (8:00), How I Met Your Mother (8:30), Two and a Half Men (9:00), Out of Practice (9:30), & CSI: Miami (10:00). Nothing new though - everything on CBS is a repeat tonight.
FOX: 2 episodes of Prison Break on tonight. A rerun of last weeks episode, "The Old Head", at 8:00 and then a new episode, "Tweener", at 9:00. This show is really good, but it can take a while to get on board. Its not too late to start watching, check it out.
NBC: NBC is on an all "Medium" kick this evening for Halloween. They have three episodes starting at 8:00, but again, all reruns.
WB: The WB has got a new episode of 7th Heaven at 8:00, followed by a new episode of Related at 9:00.
UPN:UPN has new shows on too. One on One at 8:00, All of Us at 8:30, Girlfriends at 9:00, and Half & Half at 9:30.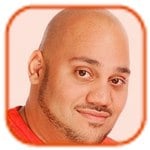 Posted by Andru Edwards Categories: ABC, CBS, FOX, NBC, UPN, WB,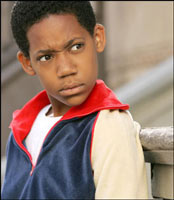 Here is what you can catch on TV tonight:

ABC
Alias
Night Stalker
Primetime
CBS
Survivor: Guatemala
CSI
Without A Trace
FOX
NBC
Joey
Will and Grace
The Apprentice
ER
UPN
Everybody Hates Chris
Love, Inc
Eve
Cuts
WB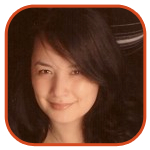 Posted by Veronica Santiago Categories: Reality, FOX, News,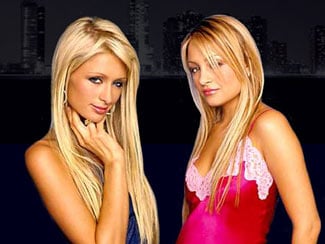 SHOCKING NEWS! Running out of ideas as to how to save the show, the producers of The Simple Life finally resorted to Plan D: Cancel the show altogether. It's no secret that the producers were struggling to make this show work. Why it took them this long to finally throw in the towel is the $1,000,000 question. I mean, why did they honestly believe they could develop a show around two leads (a.k.a Paris Hilton and Nicole Richie) who can't stand one and other? But - of course - the dueling mistresses are not why the network canceled the show. Fox claims that the show just didn't have a 'place' in their fall schedule. Whateva. Now let's just see how the Sophia Bush/Chad Michael Murray relationship on 'One Tree Hill' works out.

Read More

| Entertainment Tonight
© Gear Live Media, LLC. 2007 – User-posted content, unless source is quoted, is licensed under a Creative Commons Public Domain License. Gear Live graphics, logos, designs, page headers, button icons, videos, articles, blogs, forums, scripts and other service names are the trademarks of Gear Live Inc.