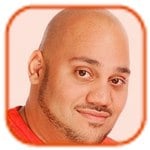 Posted by Andru Edwards Categories: Gossip, Industry News, Pop,
Katy Perry was "humiliated" in "very uncomfortable ways" when she first started in the music industry.
The "Roar" singer had a rough start in music and despite being discovered by super-producer Glen Ballard in 2001, she got a number of knockbacks before finally releasing her major label debut album One of the Boys in 2008, which she says was character building.
"You have to eat dust in the music industry. You'll get humiliated, often in very uncomfortable ways. That period of my life was like a test of my strength. My philosophy is: you get presented with these challenges so you can learn to overcome them," she said.
Katy, 29, has since had the last laugh as her has now become one of the biggest selling pop singers of the last decade with hits including "Teenage Dream" and "California Gurls." The "I Kissed a Girl" star also found her 14-month marriage to British comedian Russell Brand from 2010 to 2011 tough, but put as much effort into making it work as possible. "When I was married I kept taking breaks in between touring so I could dedicate time to my marriage. It was extremely draining, but my marriage was worth it to me," she added.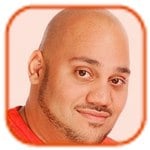 Posted by Andru Edwards Categories: Artist News, Industry News, Pop, R&B / Soul,
Robin Thicke is being sued for copyright infringement over his hit song "Blurred Lines."
Marvin Gaye's children have filed legal papers accusing the singer and Pharrell Williams, who features on the track, of copying elements of the song "Got To Give It Up," according to The Hollywood Reporter. They are seeking damages and a portion of the profits from the song, which has been one of the biggest hits of 2013.
The lawsuit is in response to a claim brought in August by Robin and Pharrell, asking a court to rule their song did not infringe Marvin's copyright. In their legal papers - also filed on behalf of fellow collaborator T.I. (Clifford Harris, Jr.) - the trio insisted there were no similarities between the two songs "other than commonplace musical elements."
Click to continue reading Marvin Gaye's Family Sues Robin Thicke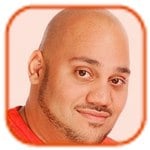 Posted by Andru Edwards Categories: Artist News, Industry News, Hip-Hop & Rap, Pop,
Nicki Minaj is being sued for copyright infringement over her hit song "Starships."
Musician Clive Tanaka has filed a lawsuit against the rapper, producer RedOne and songwriters Carl Falk, Wayne Hector and Rami Yacoub, claiming they copied "substantial portions" of his song "Neu Chicago" for the chart-topping single, which reached number two in the UK last year. The mysterious electronic artist, who has never revealed his real identity, had attorney Christopher Niro file legal documents on his behalf in Chicago court yesterday.
"Neu Chicago" has amassed 100,000 listens on YouTube and was licensed for two major television adverts in Scandinavia. The lawsuit alleges RedOne, Carl and Rami, who have all lived in neighboring Sweden, had "a very good opportunity" to hear the song.
According to the Chicago Tribune newspaper, Niro contends, "We believe [the songs] are similar to the point that it is nearly impossible for it to be a coincidence."
Click to continue reading Nicki Minaj Sued Over Starships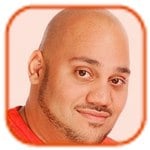 Posted by Andru Edwards Categories: Artist News, Concerts / Tours, Industry News, Upcoming Releases, Electronic, Rock,
Radiohead's Thom Yorke is making his next show available on new music sharing service soundhalo - just days after blasting Spotify and removing his whole back catalogue.
Later this month Yorke's band Atoms For Peace - consisting of Red Hot Chili Peppers bassist Flea, Radiohead producer Nigel Godrich, drummer Jay Waronker and Brazilian percussionist Mauro Refosco - will play three sold out nights at the Camden Roundhouse and fans who can't make it will be able to experience each song immediately afterwards via soundhalo.
Click to continue reading Atoms For Peace to Share Sold Out Gig Online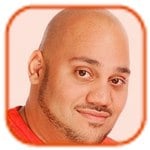 Posted by Andru Edwards Categories: Artist News, Industry News, Dance, Electronic, Pop,
Paris Hilton has signed to Cash Money record label.
The 32-year-old heiress - who released her debut album Paris in 2006 - will release a house music album later this year and has already recorded a single with Lil Wayne.
"Welcome@ParisHilton to tha Family. RichgangRichgirl. YMCMB (sic)," Cash Money's Birdman tweeted.
Paris replied, "@BIRDMAN5STAR Thanks BO$$! Happy to be a part of the family. (sic)." She also posted a link to a YouTube video, writing, "Love this song I recorded with @LilTunechi. Love Lil Wayne, he is so amazing! Can't wait for our new song! (sic)."
(FYI - You can also follow Albumista on Twitter.)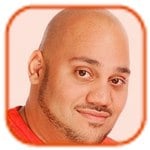 Posted by Andru Edwards Categories: Artist News, Industry News, Pop, R&B / Soul,
Prince has signed a new record deal that will also help promote upcoming talent.
The "Purple Rain" hitmaker - who famously changed his name to an unpronounceable symbol in a row over musical rights with former label Warner - will allow Kobalt Music Group to market and distribute his future work, but won't lose control of his rights. Prince, 54, will also have the opportunity to provide artist development and recording services for Kobalt's newly-signed artists.
"This new venture gives Prince the flexibility and freedom he's always sought in a label partner. We're providing a high level of diverse services that will be particularly customized to his vision for each release, allowing the world to experience more music from Prince and his creative community," Kobalt President Richard Sanders said in a statement.
Traditional labels often take ownership or part-ownership of an artist's material and decide how it is used, but Kobalt - which was established in 2000 - launched an artist and label services division last year, allowing their talent to maintain ownership of their work and control over when, how and where they will release music.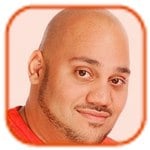 Posted by Andru Edwards Categories: Artist News, Industry News, Hip-Hop & Rap, Pop, R&B / Soul,
Solange Knowles is launching her own record label. The singer has taken inspiration from her big sister Beyonce's husband Jay-Z by setting up her own label Saint Records under Sony's umbrella, allowing her to release her own music with complete creative freedom as well as promoting other artists.
Solange announced the news on Twitter, posting, "Big news day for me! Wasn't ready to announce, but since false info is spreading I will gladly do so:) Supppppperr EXCITED! Super stoked to announce I've started my own label,SAINT RECORDS,where I'll be releasing my music & other projects distributed through SONY! Through Saint Records I will have 100% creative/artistic control & continue to passionately pursue my footing in this new musical movement. (sic)"
Solange, 26, previously switched from major label Universal to go independent with her 2012 EP True, which was released via Terrible Records, co-run by Grizzly Bear's Chris Taylor. She decided to make the news of her new business venture public after hearing rumors she was supposedly signing to Columbia records, which is owned by Sony.
Click to continue reading Solange Knowles Launching Record Label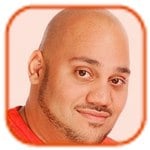 Posted by Andru Edwards Categories: Industry News, The Charts, Upcoming Releases, Dance, New Releases, Sales,
In the few days since "Get Lucky" was released by Daft Punk, the track has gone on to hit #1 in the UK and France, and is right near #1 in the US as well. Even more interesting, "Get Lucky" now holds the record for the "biggest streaming day for a single track" on Spotify in the US and UK regions.
The upcoming Daft Punk album, Random Access Memories, is set to be released on May 21st. It'll be the first from the group in 8 years, with the exception of the 2007 live album and the Tron: Legacy soundtrack. Get a listen to "Get Lucky" below!
Read More

| The Hollywood Reporter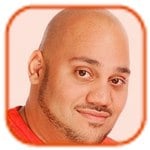 Posted by Andru Edwards Categories: Industry News, iTunes,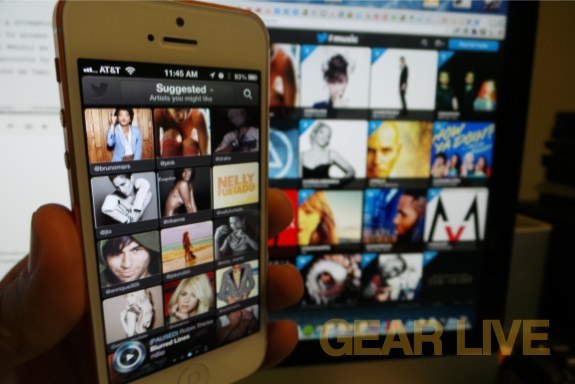 The rumored Twitter Music service has become a reality, launching this morning. Twitter #music seems to be a natural step for the service, which sees hundreds of millions of users regularly discussing music on the service, as well as a bunch of popular musicians as well. Twitter #music aims to help you find music you'll like, based on your Twitter activity. You can access #music through a web browser, and there's also a new dedicated #music iOS app that lets you easily view and listen to music that's popular and trending on Twitter, undiscovered artists, music that it knows you like, and a #NowPlaying area that shows what others are listening to.
One important note here is that Twitter #music isn't a streaming music service. Instead, it's a layer that allows you to access your Rdio, Spotify, and iTunes tracks, using Twitter #music as your navigation mechanism. You simply connect your accounts to #music, and you are all set. The iOS app is slick, and we hear the Android version will be on its way soon. You can download Twitter #music for iPhone now.
Read More

| Twitter #music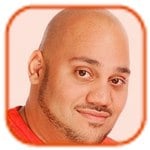 Posted by Andru Edwards Categories: Gossip, Industry News, Hip-Hop & Rap,
Frank Ocean is being sued over his track "Lost." The singer, his record label Def Jam, and producer Malay are being sued by songwriter Micah Otano, who claims the song is too similar to his composition "Daylight."
Micah filed a lawsuit in California last week, seeking compensation for back royalties and damages. In the suit he claims he wrote the track "Daylight" with Malay, which the producer then copied for "Lost."
The track was the fourth single from Frank's breakthrough Channel Orange debut album in the US, which was won a Grammy Award for Best Urban Contemporary Album earlier this year.
Frank has also recently said he is hard at work on the follow up to his highly acclaimed debut and already has a concept and a number of songs ready: "I'm 10, 11 songs into this next thing. It's another cohesive thing bordering on a concept album again. At the end of Channel Orange there's "Golden Girl" and I kind of want to extend that feeling into the next record."
© Gear Live Media, LLC. 2007 – User-posted content, unless source is quoted, is licensed under a Creative Commons Public Domain License. Gear Live graphics, logos, designs, page headers, button icons, videos, articles, blogs, forums, scripts and other service names are the trademarks of Gear Live Inc.