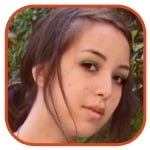 Posted by Robin Paulson Categories: Collaborations, Concerts / Tours, Gossip, Performances, Pop,
It's about time!
A duet between Britney Spears and Lady Gaga may be in the works soon, a source close to the pop stars said: "It'll happen soon."
Gossip of the collaboration began when Lady Gaga attended one of Britney's Las Vegas shows, after which she posted a photo of the two of them on her Twitter, captioning it, "Me and Brit Brit. She looked so gorgeous, the show was so much fun, and her dad gave us THE BEST BBQ. It was a #MonsterParty!"
"During the song 'Till the World Ends,' Gaga walked to the pit and tossed Britney roses... Brit blew her a kiss!" an eyewitness at the concert noted.
Back in December, Britney expressed interest in getting together with Lady Gaga for a track: "I would do a duet with Lady Gaga. I think that would be a lot of fun. I think she's very different and interesting and intricate, and I like her as an artist."
Click to continue reading Britney Spears and Lady Gaga to Collaborate?
Read More

| Us Magazine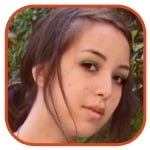 Posted by Robin Paulson Categories: Collaborations, Gossip, Hip-Hop & Rap, Pop, Rock, New Releases,
Perhaps Pharrell shouldn't break out the champagne glasses for his Grammy wins just yet.
The 40-year-old producer/singer/Arby's hat lover has been accused of stealing the rift from the 2004 Franz Ferdinand song "Take Me Out" for the Paloma Faith track he produced, titled "Can't Rely on You."
"Hey @Pharrell - I love your tunes. If you want to borrow a riff, just ask... [sic]," Alex Kapranos - Franz Ferdinand frontman - wrote on Twitter yesterday.
Although Kapranos seems to have taken the plagiarizing in good humor (he later pointed out another similarity between a popular contemporary tune and one from 1986: "THAT's what it is! Royals by Lorde sounds like You're The Voice by John Farnham. A wee bit."), Pharrell has yet to respond. Kapranos hasn't stated whether he'll pursue legal action against him.
Click to continue reading Pharrell Accused of Plagiarizing Franz Ferdinand Song
Read More

| The Huffington Post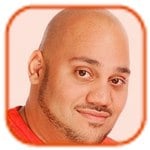 Posted by Andru Edwards Categories: Collaborations, Gossip, Electronic, Pop,
Charli XCX wants to write a song for Hilary Duff.
The 21-year-old singer/songwriter, who is behind Icona Pop's hit "I Love It," is eager to be involved in Hilary's first album in five years, after she submitted a song for Britney Spears' latest record.
"I want to write a song for someone like Hilary Duff, she's making a comeback and I want to be involved, it would be awesome. The Britney song didn't get used but there might be something with Icona Pop's next record and there's a lot of cool things in the pipeline," Charli said.
Meanwhile, the "Stay Away" singer is also focused on recording her own album, the follow-up to last year's True Romance, which she promises will be "aggressive." She told BANG Showbiz, "I've been working on my second record for four months, mainly in Stockholm. It's very much punk inspired, it's way less electronic but it's not going to be a massive departure for people who liked my first record. It's still a pop album but it's aggressive. I've been listening to The Hives a lot. I've written about 20 songs for it, I feel like I'm eight songs in [recording] but that could all change, I could decide I hate them. I want to have it done by February."
Click to continue reading Charli XCX Wants to Write for Hilary Duff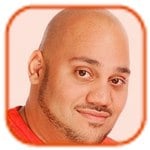 Posted by Andru Edwards Categories: Collaborations, Performances, Pop, New Releases,
Miley Cyrus is set to perform with Madonna.
The "Wrecking Ball" hitmaker has roped in the pop veteran to duet with her on her upcoming MTV Unplugged special. The unlikely pair were rehearsing on the Hollywood soundstage yesterday, with the collaboration due to air on Wednesday night.
"The performance will showcase a more intimate side of Cyrus and feature surprise guests for an unexpected re-invention of the songs that have defined her career, including several from her #1 critically acclaimed album, Bangerz. Miley and her fans have always had an intimate and direct connection through her music, personality and no-holds-barred attitude and the Unplugged stage will serve as the perfect platform for her to show viewers what inspires and ignites her music and her passions," MTV commented.
Click to continue reading Miley Cyrus to Duet with Madonna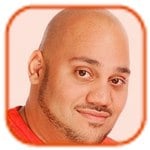 Posted by Andru Edwards Categories: Artist News, Collaborations, Gossip, Reunions, Rumors, Upcoming Releases, Hip-Hop & Rap,
Eminem is working on a new D12 album.
The "Rap God" hitmaker has reportedly recorded three new tracks with the Dirty Dozen group and is working on their first album in decade, according to producer Mark Bass. According to The Detroit Free Press, Mark has listed a new D12 album among his upcoming projects, the follow-up to 2004's D12 World.
"Bass, who has started a label called Motunes Media, says he's also been mixing new material by the mercurial funk-pop giant Sly Stone with members of the original Family Stone band, along with new D12 tracks, including three with Eminem," the article states.
The rap group, which also features Kuniva, Swifty McVay and Fuzz Scoota, after the departure of Mr. Porter and Bizarre in 2012, and the deaths of rappers Bugz and Proof, have remained on a hiatus since Proof was shot in 2006.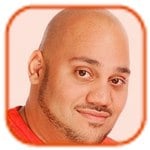 Posted by Andru Edwards Categories: Artist News, Collaborations, Gossip, Upcoming Releases, Pop, R&B / Soul,
Drake's posthumous Aaliyah album featuring unreleased material from the singer has been scrapped.
The rapper's producer Noah "40" Shebib was set to work with him on the project but has pulled out because her mother Diane didn't approve of the idea. In an interview with Vibe, Noah said, "The world reacting to Drake's involvement so negatively, I just wanted nothing to do with it. [Aaliyah's] mother saying 'I don't want this out' was enough for me. I walked away very quickly."
He was also worried about the "negative stigma" involved with the album, which was set to feature unreleased material from the 22-year-old singer who died in a plane crash on August 25, 2001. But he claims producer Timbaland, who previously said only he should work on Aaliyah's music, was positive about his work.
Click to continue reading Drake's Posthumous Aaliyah Album Scrapped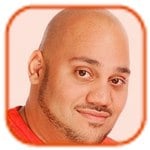 Posted by Andru Edwards Categories: Artist News, Collaborations, Upcoming Releases, Hip-Hop & Rap, Pop, R&B / Soul,
Rihanna is back in the studio working on her eighth album.
The "We Found Love" star is reportedly planning a duet with Katy Perry and has been working with producer DJ Mustard on her next, as-yet-untitled, record. "I'm finally going in [the studio] with Rihanna. I'm just doing what I think she would like, and if she don't like it we'll just figure out something else in the studio, and I'll just keep making beats 'till she figure it out. But she's gonna get one," he said.
DJ Mustard, real name Dijon McFarlane, has previously worked with the likes of Young Jeezy, B.O.B, Meek Mill and Bow Wow and has hinted at a more urban sound for Rihanna's next album.
In November last year, it was announced that the producer had signed with the singer's label, Jay Z's Roc Nation.
Click to continue reading Rihanna Working on Eighth Album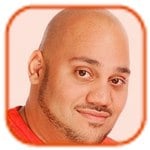 Posted by Andru Edwards Categories: Collaborations, Concerts / Tours, Gossip, Reunions, Rumors, Hip-Hop & Rap,
OutKast is set to reunite at Coachella 2014.
Producer Rico Wade has confirmed Andre 3000 and Big Boi will be gracing the stage at this year's festival after a seven-year hiatus. Rico told music website Stereogum that he wants his cousin, rapper Future, to join the pair at their reunion in California in April.
"As we bide our time in the lobby, he [Rico] affably spills the beans about unreleased Andre 3000 solo songs from a decade ago and his hopes to score Future a cameo during OutKast's reunion sets at Coachella. Eventually he pulls out his iPhone and plays me a Future/Andre collaboration he produced called 'Benz Bitch' that's earmarked for Honest [Future's next LP]. It's yet another side of Future and one rarely heard: brainy, libidinous space-age funk mined from Stankonia's dankest caverns, an homage to his Dungeon Family roots," the article reads.
Click to continue reading OutKast Set to Reunite at Coachella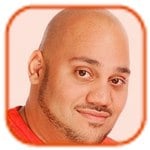 Posted by Andru Edwards Categories: Collaborations, Hip-Hop & Rap, Pop, R&B / Soul, iTunes, New Releases,
Beyonce recorded "about 80 songs" for her surprise album.
The 32-year-old singer released her self-titled record earlier this month following a year of hard work, and she admits she had a hard job of whittling the tracks down to a selected amount.
Speaking in her Part 3 Run 'N Gun video chat on YouTube, she said, "When I started picking the songs that I gravitated towards, because I recorded about 80 songs, it was the songs that were more effortless to me that stuck around." The album features a collaboration with her husband Jay Z - whom she shares two-year-old daughter Blue Ivy with - on the song "Drunk in Love," and she believes the track worked well because they just had fun: "I kind of free-styled the verse, and Jay went in and he started flowing out his verse. We just kinda had a party. It was so great, because it wasn't about any ego, we weren't trying to make a hit record. we were just having fun. and I think you can hear that in the record."
Click to continue reading Beyoncé Recorded 80 Songs for Surprise Album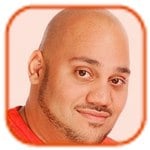 Posted by Andru Edwards Categories: Collaborations, Gossip, Music Videos, Alternative, Country, Folk, Hip-Hop & Rap, Pop,
Katy Perry thinks her music video with boyfriend John Mayer is more authentic than Kanye West's "Bound 2."
The "Roar" hitmaker, who joined forces with John on the song "Who You Love," made the comparison about Kanye's latest music video which features his fiancee Kim Kardashian straddling him topless on a motorcycle.
"I thought our response was a little bit more authentic because my hair was blowing in the right direction," the 29-year-old singer joked, speaking on The Ellen DeGeneres Show.
The song appears on John's latest album Paradise Valley and Katy thinks their relationship works so well because they have a mutual appreciation for music. "Yeah we have a lot of fun. You know, we have music as an understanding and love between each other and we connect and you know it's like he understands what I do because he does the same thing. And so after a long day, if it's been tough, I don't really have to go into it, he just gets it. You know, so it's nice with that understanding," she continued.
Click to continue reading Katy Perry: My Duet Is More Authentic than Kanye's
© Gear Live Media, LLC. 2007 – User-posted content, unless source is quoted, is licensed under a Creative Commons Public Domain License. Gear Live graphics, logos, designs, page headers, button icons, videos, articles, blogs, forums, scripts and other service names are the trademarks of Gear Live Inc.