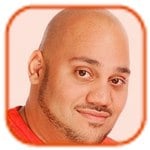 Posted by Andru Edwards Categories: Marketing, Planning,
The Internet is a crowded place, and as you will notice, it is hard to develop a truly original idea that someone else is not already doing. That being the case, your individuality needs to stem from your own originality. One of your main goals should be to stand out from the pack, positioning yourself in an optimal spot in your marketplace. Here are a few tips on gaining that edge:
Go with something you know. The more knowledge you have about the sector you hope to enter, the greater the chance that those seeking out that information will find your site to be a resource. If you can prove that you know your craft, you will build credibility and a strong rapport with your visitors.
Go with something you love. Building on the first concept, if you can develop something that you are not only knowledgeable about, but are also passionate about, you will gain a nice personal fulfillment from your work. The fun you are having will come across in your work to your readers, as you will likely be more excited about the effort required to make it a success. You will also be able to come into contact with others who share your passion, again making your venture that much more rewarding.
Provide a cost-free resource. Whether you are writing articles or selling merchandise, web surfers are attracted by content which they do not need to pay for. Whether that is an ad-supported RSS feed or a merchandise giveaway, give your visitors a reason to not only be excited about your online presence, but to want to return to see what's next.
Respect your visitors. The one thing plaguing the internet these days is spam. Your visitors want to know that any information that they give you will not be sold or shared with a third party. Put up a privacy policy, and be sure to explain your intentions. If you can gain your visitors' trust, you will then gain their loyalty.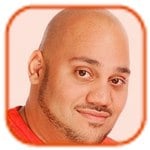 Posted by Andru Edwards Categories: Planning,
Working on narrowing down all the aspects of your online presence can be mind-boggling. While you may have your ideas right on the tip of your tongue, it is very common to come down with a case of the startup "writers block". When this happens, it is always a good idea to grab a pad and paper and start surfing. Find those websites which you want to take after (or take over!), essentially refreshing your market research. Scribble down the taglines that interest you, note down impressive design schemes, and start developing your own ideas based off of this information. One great resource you can use is del.iciou.us, as just about any concept you can think of can be found using tags. Remember, ideas are not something that can be copyrighted, but just about anything else can be. When doing your brainstorming, be sure to respect the intellectual property of those sites you visit.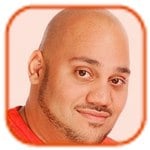 Posted by Andru Edwards Categories: Features, Planning,
Many Internet businesses are started by people who have only a casual knowledge of the inner workings of the medium. The world wide web is a global, interconnected network of information which people can access from just about anywhere - home or work, computer or cell phone, wired or wireless. This gives you one clear advantage running a business on the Internet over running it in a physical office or brick-and-mortar storefront - unlike a business or resource one would have to travel to, yours is only a click away. There are a few things you should look in to before jumping in head first.
Click to continue reading Do Your Initial Market Research To Get The Edge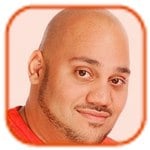 Posted by Andru Edwards Categories: Planning,
One of the main stumbling blocks of anyone looking to get into the online business game is a lack of motivation to do so. After all, the Internet seems to have everything that one needs, be it e-commerce storefronts or informational services. While this may be the case, the Internet is a virtual hotbed for business growth. Newspaper readership is dropping, as people continue to migrate to online services to find their information in a quick and concise format. With broadband acceptance growing exponentially each year, the time is now to capitalize on the market. One thing you cannot count on is that those surfing the web will immediately be willing to patronize your online presence unless you are able to pinpoint and establish a service or product with which one can identify as a resource which they have been missing. Come up with a unique idea, do a bit of market research, and then brainstorm on how you can bring something to the table that will meet a need.
© Gear Live Media, LLC. 2007 – User-posted content, unless source is quoted, is licensed under a Creative Commons Public Domain License. Gear Live graphics, logos, designs, page headers, button icons, videos, articles, blogs, forums, scripts and other service names are the trademarks of Gear Live Inc.