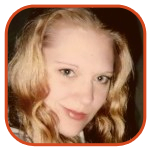 Posted by K.C. Morgan Categories: Comedy, Prime Time, Cable, Gossip, Video,
Comedy Central has released a promo for this week's upcoming South Park episode, titled "Royal Pudding." That's right -- it's time to spoof the royal wedding. Well, sort of.
Park will use a frequented satire target to poke fun at the royal nuptials: Canada. The girl who is "aboot to be Princess of Canada" gets kidnapped, sending North America into a massive uproar. The Queen Mum is also featured in the episode. Watch the teaser for the episode in the video above.
Read More

| Entertainment Weekly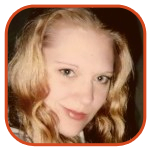 Posted by K.C. Morgan Categories: Comedy, Late Night, Talk Shows, Cable, Gossip, Video,
Stephen Colbert has challenged his nation, and once again Comedy Central viewers have answered… on Twitter.
On his Colbert Report, the host called attention to an argument made by Senate Minority Whip John Kyl (R-Ariz) in which Kyl claimed that 90% of Planned Parenthood's business is in abortions. Actually, the number is much closer to 3%. By way of correcting the mistake, Kyl's office released a statement explaining that the Senator's comment was "not intended to be a factual statement."
Click to continue reading Stephen Colbert Starts Twitter War With Senator John Kyl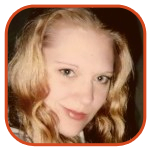 Posted by K.C. Morgan Categories: Comedy, Prime Time, Cable, Video,

Tuesday was a big night for Comedy Central.
The evening marked the return of popular series Tosh.0, which became a solid lead-in for the channel's side-splitting new series Onion SportsDome. And if you missed the premiere, it's time to go on a TiVo hunting mission right now … because this is probably the best show of the season.
Brought to you by The Onion, the SportsDome is part parody, part satire and hysterical through-and-through. With segments like "Who Would You Kill," Onion SportsDome shows us what all sports shows should look like. Hosts Alex Reiser and Mark Sheppard (played by Matt Walton and Matt Oberg) offer gut-busting deadpan delivery to lead the series.
The show's total irreverence for all things sports makes it engaging and absolutely unique. We're already hungry for more, but unfortunately the Dome won't be back with a new episode until next week.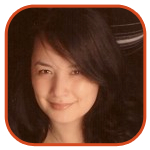 Posted by Veronica Santiago Categories: Animation, Comedy, Drama, Kids, Late Night, Prime Time, Reality, Sci-Fi/Horror, Talk Shows, ABC, Cable, FX, TNT-HD, Cancellations, Renewals,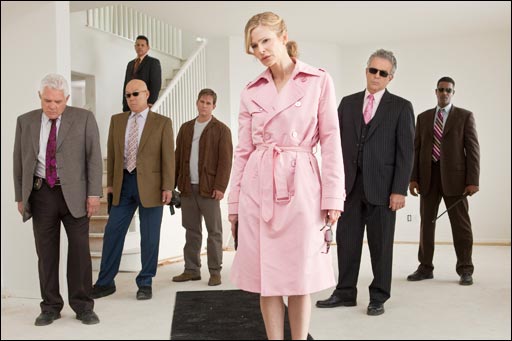 Here's an update on the shows you will and won't be seeing in the months to come:
CANCELLATIONS
The Closer (TNT) – Will end after Season 7
The Hasselhoffs (A&E) – Remaining eps could air at later time
Stargate Universe (Syfy)
Terriers (FX)
Click to continue reading TV Extensions, Renewals and Cancellations (12/19)
Read More

| Deadline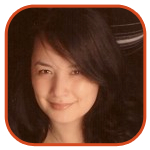 Posted by Veronica Santiago Categories: Comedy, Prime Time, Cable, Video,
Followers of The Onion will soon have a new way to get their satirical news content.
Starting Friday, Jan. 21, IFC subscribers will have access to "over a century of broadcasting experience" on that cable channel. That is when the Onion News Network -- fronted by anchor "Brooke Alvarez" -- will attempt to "talk sense into millions of people."
The half-hour series will be just one of two Onion-related programs to hit the airwaves next year. Comedy Central will also premiere The Onion SportsDome in January.
Read More

| The Hollywood Reporter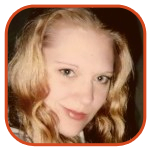 Posted by K.C. Morgan Categories: Animation, Comedy, Prime Time, Cable, Video,
Many South Park fans remember the 2008 "Canada on Strike" episode, which celebrated/parodied some of the Internet's biggest YouTube sensations. The "Chocolate Rain" guy, dramatic gopher and "Star Wars kid" were all portrayed in the episode … but none of them are the one who's suing the show.
South Park, cable network Comedy Central and parent company Viacom are being collectively sued for copyright infringement of the YouTube hit "What What (in the Butt)." The video, which has scored over 33 million views, was re-made on Park, with Butters playing the role of YouTube singer Samwell. The video above shows a comparison of the two videos, highlighting the similarities.
Click to continue reading South Park Sued for Copying YouTube Video
Read More

| CNN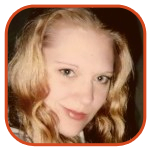 Posted by K.C. Morgan Categories: Comedy, Late Night, Talk Shows, Cable, Daily Show, The, Video,
The Daily Show's news team was clearly passionately moved by the outpouring of support for the gay community, which has been presented in the form of It Gets Better videos.
The US military's "Don't Ask, Don't Tell" policy is a hot topic among legislators right now, and teen suicides of homosexual youths are a rising concern. Many celebrities and politicians have stepped forward to make messages of support for gays of all ages. Comedy Central's contribution? This "It Gets Worse" video aimed at Senator John McCain -- yes, the one who was almost our president.
The "It Gets Worse" video is classic Daily Show, and very tongue-in-cheek. Check it out above!
Read More

| The Daily Show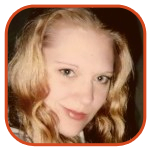 Posted by K.C. Morgan Categories: Comedy, Specials, Cable, Daily Show, The, Video,
Despite the fact that Comedy Central's Rally was thrown together in only a few weeks, and the fact that it revolved around two late night cable TV hosts, estimates show that more than a quarter million Americans flooded the National Mall for a dose of sanity … and/or fear.
The three-hour event was peppered with filler: a "special appearance" from the MythBusters hosts; musical performances by Ozzy Osbourne, Kid Rock and Sheryl Crow, among others; even a long-winded benediction from former SNL regular "Father" Guido Sarducci -- but there were a few moments of sincerity mixed in with all the comedy.
Jon Stewart and Stephen Colbert, who approached the rally with typically opposite points of view, faced off against each other in brief skits that felt a lot like a live, daytime version of their late-night talk shows, The Daily Show and The Colbert Report -- but somewhere in the middle of it all, a message did manage to shine through. Stewart's "moment of sincerity," his wrap-up speech, is viewable in the video above … and it's definitely worth a watch.
As he stood before the crowd of 250,000 thousand (or, as he announced when he made his entrance, "over 10 million people," depending on which estimate you use), Jon Stewart reminded the world that "We live not in hard times ... not end times."
Click to continue reading Jon Stewart, Stephen Colbert Restore Sanity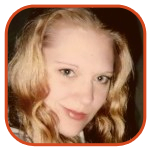 Posted by K.C. Morgan Categories: Comedy, Late Night, Talk Shows, Cable, Daily Show, The, News, Video,
The President of the United States of America appeared on Comedy Central's Daily Show Wednesday night … but if you thought Barack Obama was going to spend his time trading quips with host Jon Stewart, you were wrong.
Stewart, as usual, set the tone for the interview immediately: serious but fun. He solemnly addressed the President and shook his hand before presenting him with Mug Force One -- a classic Daily Show cup, embellished in celebration of the occasion.
The two got down to hard-hitting issues right away. Stewart opened up the floor to talk about health care, Congress -- Obama's entire administration.
Click to continue reading VIDEO: President Obama on The Daily Show
Read More

| E! Online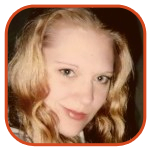 Posted by K.C. Morgan Categories: Comedy, Late Night, Talk Shows, Cable, Daily Show, The, Video,
The Daily Show has officially announced that President Barack Obama will become the first sitting president to appear on the series. The leader of the free world is scheduled to visit the late night talk show Wednesday, October 27.
Obama himself is a friend of the show -- he appeared via video conferencing only days before the 2008 presidential election (view that moment in the clip above).
The president's appearance is surely no coincidence. Comedy Central isn't exactly a big news media outlet, but in its way the cable network is an active contributor to pop culture and the way people view the political landscape. Strongly left-oriented, Comedy Central's audience is in Obama's target Democratic and left-leaning undecided demographic … and the midterm elections are now less than a dozen days away.
Will you be tuning it to hear the President's message?
© Gear Live Media, LLC. 2007 – User-posted content, unless source is quoted, is licensed under a Creative Commons Public Domain License. Gear Live graphics, logos, designs, page headers, button icons, videos, articles, blogs, forums, scripts and other service names are the trademarks of Gear Live Inc.