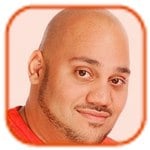 Posted by Andru Edwards Categories: Drama, Prime Time, FX, Announcements, News,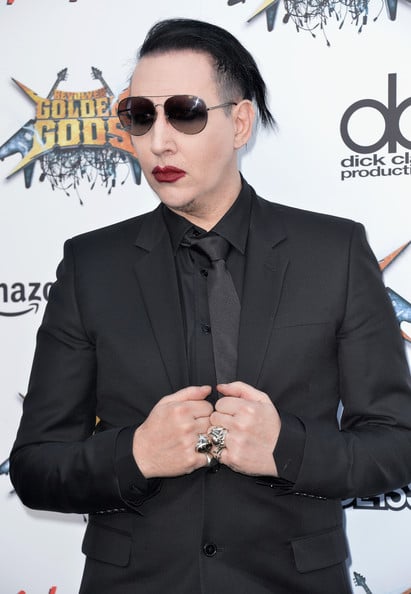 Marilyn Manson has joined the cast of Sons of Anarchy for the final season.
The 45-year-old rocker will play "a white supremacist prison shot-caller" named Ron Tully, who is set to help the show's protagonist Jackson "Jax" Teller (Charlie Hunnam) "expand his power base" in the program, which portrays police and motorcycle gangs in California.
Manson and his dad, Hugh Warner, have always been huge fans of the show which was created by Kurt Sutter, and the shock rocker admitted he is joining the series to make his father proud: "Sons has been such a big part of my life, as well as my father's. The very heart of SOA is about [the father-son] relationship ... So I was determined to make him proud by being involved in what will probably be remembered as the most amazing piece of television cinema. After all, the very heart of SOA is about that relationship. So, now all I need is a motorcycle."
Manson - whose real name is Brian Hugh Warner - has previously appeared in shows including Californication, Once Upon a Time and Eastbound & Down.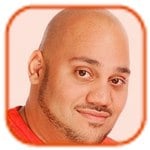 Posted by Andru Edwards Categories: Daytime, Prime Time, Sci-Fi/Horror, Talk Shows, CBS, FX, Features, Gossip,
Lea Michele wants a role on American Horror Story.
The actress is gearing up to film the final season of Glee and intends to remain loyal to show creator Ryan Murphy as long as he wants her to play uptight Rachel Berry - but would happily jump ship to his other pet project for its upcoming carnival-themed series four.
When quizzed whether there might be a Rachel spin-off in the works, Lea remained coy and told chat show host Ellen DeGeneres, "I come from Broadway and on Broadway you stay in a show and that's it. You make it your home. So for me, I like the schedule, I like the routine, and I love Ryan and I love Rachel Berry. So I'll be Rachel singing in a senior citizens home for everyone. I've literally have said before that I will work for Ryan Murphy for the rest of my life. Unless he wants to put me on American Horror Story, I know what the theme is for next year and I'm in if he'll have me at least maybe for one episode. Let's start that campaign right now actually!"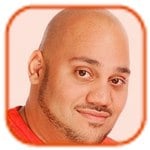 Posted by Andru Edwards Categories: Comedy, Prime Time, FX, Gossip, Rumors,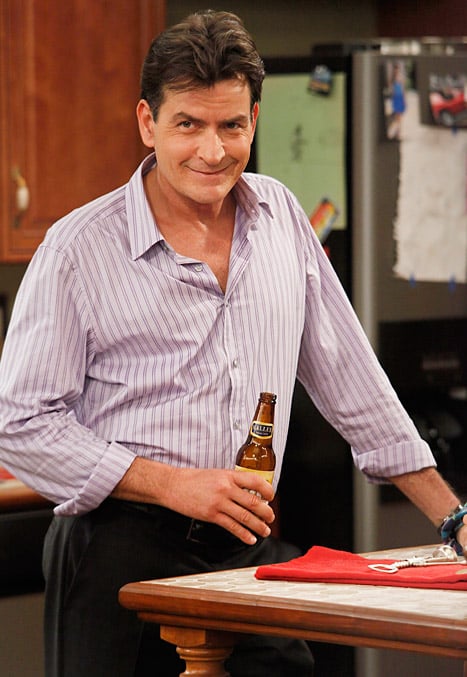 Charlie Sheen allegedly shut down production on Anger Management several times recently.
The 48-year-old actor, who parted ways with his manager, Mark Burg, entertainment lawyer, Jake Bloom, and publicist, Larry Solters, last week, was reportedly forced to miss work for two days and cut short filming this week because he developed laryngitis from partying too hard. "Filming with Charlie came to a halt last week for two days because he had come down with a nasty case of laryngitis. He was unable to talk at all last week, and has only worked half days this week because Charlie's voice isn't 100 percent. It has essentially shut down production because Charlie is in all of the scenes of the FX show," a source said.
Another insider insisted he developed the illness because he has been partying with his new girlfriend, Brett Rossi. "The reason he got laryngitis is simple. Charlie has been partying non-stop ever since Brett came onto the scene. There is a constant stream of cars coming and going from his Beverly Hills estate. It's the same pattern of behavior that led to the infamous 2011 meltdown," the insider revealed.
Click to continue reading Charlie Sheen Shut Down 'Anger Management' Production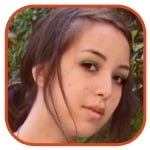 Posted by Robin Paulson Categories: Prime Time, Sci-Fi/Horror, FX, Announcements, News,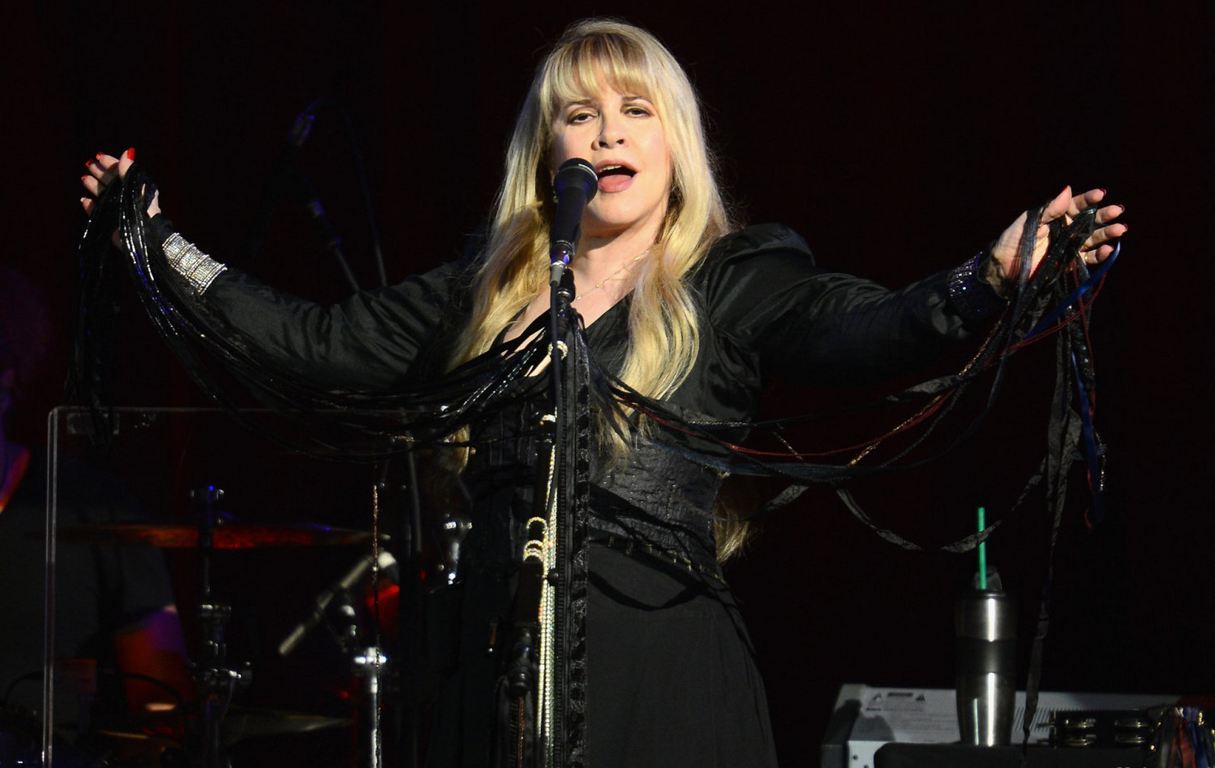 The rumors were true: Stevie Nicks will be coming to American Horror Story: Coven. With the popularity of the hit FX show rising each week and the fact that Ryan Murphy seems to have some magical power convincing any person on Earth to guest star for his shows, the announcement was not all that surprising (although nonetheless exciting!).
"Guess who's visiting the Coven? The legendary Stevie Nicks!" Murphy wrote on his Twitter this morning.
Click to continue reading Ryan Murphy Confirms Stevie Nicks 'AHS' Appearance
Read More

| Vulture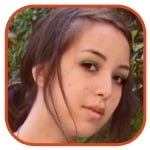 Posted by Robin Paulson Categories: Prime Time, Sci-Fi/Horror, FX, Announcements, News, Renewals,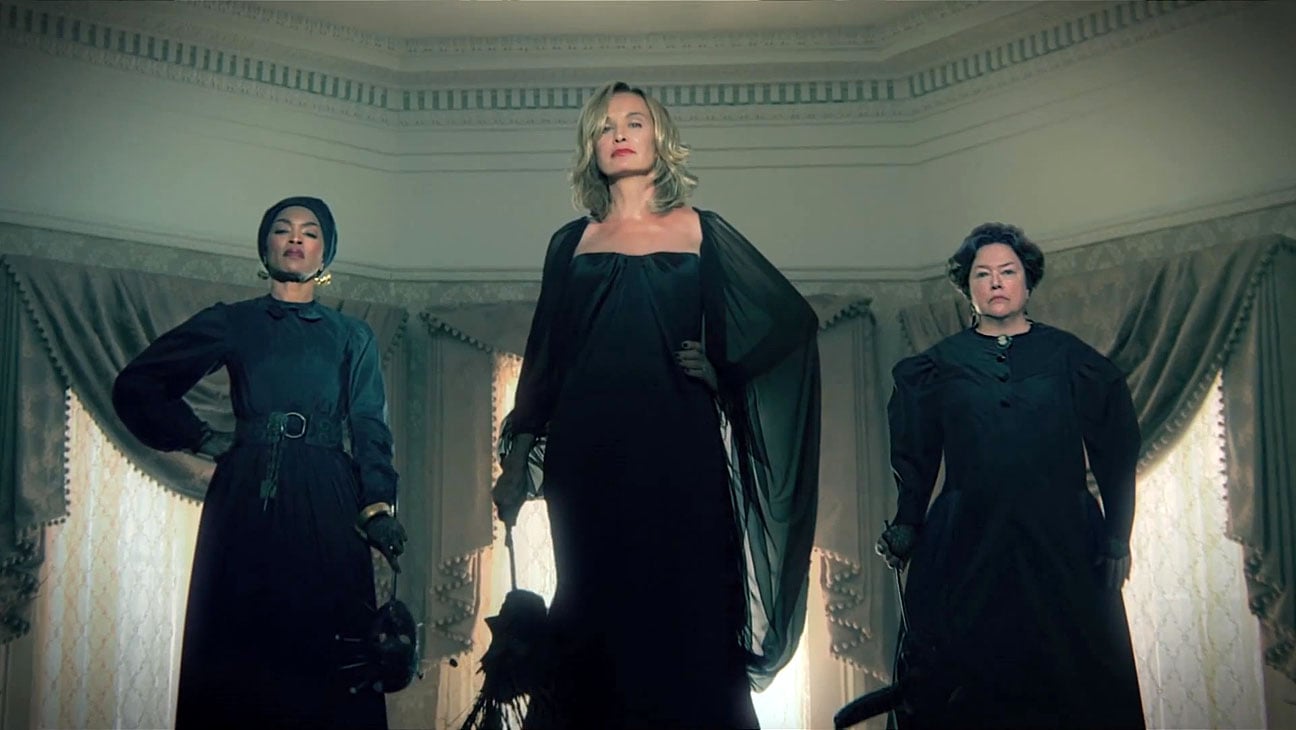 Considering American Horror Story's jump in ratings from previous seasons as well as its increasing popularity, it comes as no surprise that FX has decided to renew the horror anthology - they just made it official.
John Landgraf, CEO of FX Networks and FX Productions released a statement regarding the announcement:
"Put simply, Ryan Murphy is a master television producer. Time and time again he reinvents the form. What he, co-creator Brad Falchuk and their producers... and the entire production team and cast responsible for the American Horror Story franchise have done is nothing short of extraordinary. Every year, they create a riveting and brilliant new miniseries. AHS: Coven is the best yet, and I have no doubt that the next installment will be even better."
Read More

| IGN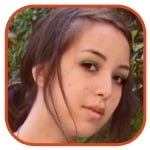 Posted by Robin Paulson Categories: Drama, Prime Time, Sci-Fi/Horror, FX, Gossip, News,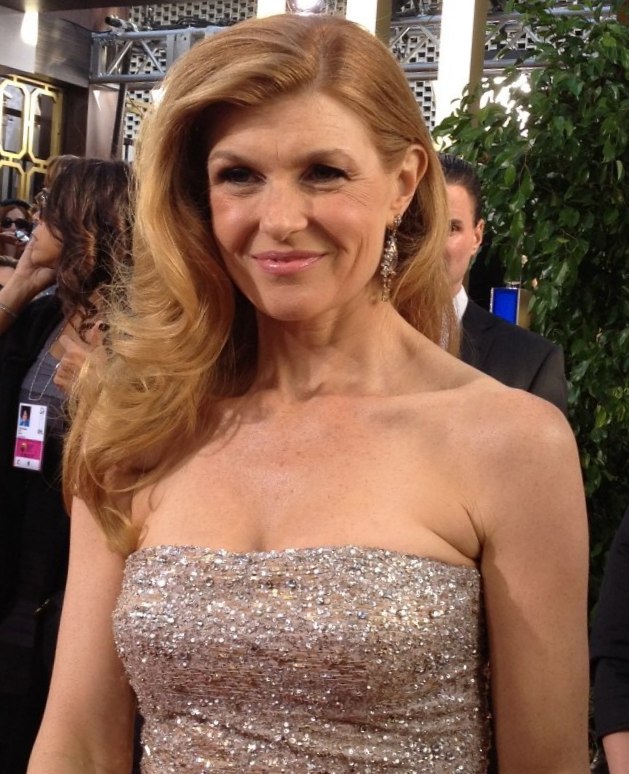 You know that a series is brilliant when a former cast member who's currently the star of her own show openly announces how much she'd love to return to said show. Amirite?
Such is the case for Connie Britton, who recently told Rolling Stone that she'd fly down to New Orleans for a guest role on American Horror Story: Coven at the drop of a (witch) hat.
"I've actually have been talking to them this season, because they're down in New Orleans and I'm in Nashville. [I've] said, 'Okay, let's see if we can try to figure this out...' I'm like, 'I'll put that [pointy hat] on and jump on a plane and go to New Orleans.' Yes, I would do that. As long as we can figure it out with both productions, I'm in. I hope it happens."
In the hit FX show's first season, Britton played Vivien Harmon, the wife whom Dylan McDermott's character cheated on, prompting their fateful move to the haunted house to repair their relationship.
Read More

| Rolling Stone via Jezebel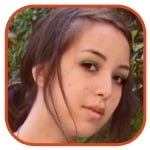 Posted by Robin Paulson Categories: Comedy, Drama, Prime Time, Reality, Sci-Fi/Horror, CBS, FX, FOX, MTV, NBC, Announcements, Features, News, Renewals, Spoilers,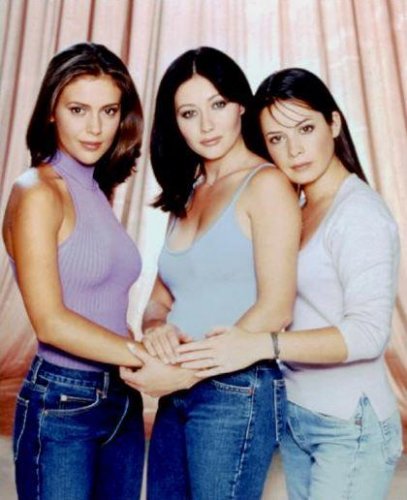 + Octavia Spencer has been cast as the lead for the upcoming NBC remake of Murder, She Wrote. While on the one hand I'm rejoicing that there's one more woman of color starring in a network program, I can't help but worry that TV is going to fall into Hollywood's current habit of incessantly choosing to produce remakes over original shows.
+ Speaking of unoriginal television, it has only been 7 years since Charmed aired its final episode, but apparently executives over at CBS think that it should already be rebooted. I guess perhaps this is the price we pay for American Horror Story: Coven being so damn good.
+ Apparently people are still tuning into MTV shows, because the former music video network has renewed Catfish for another season. I suppose it beats putting out another show involving teenagers and their unplanned pregnancies.
(American Horror Story: Coven spoilers after the jump!)
Click to continue reading TV Scoop: 'Murder' and 'Charmed' Reboots, 'Catfish' Renewed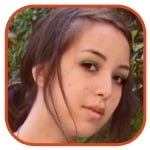 Posted by Robin Paulson Categories: Prime Time, Sci-Fi/Horror, FX, Features, News,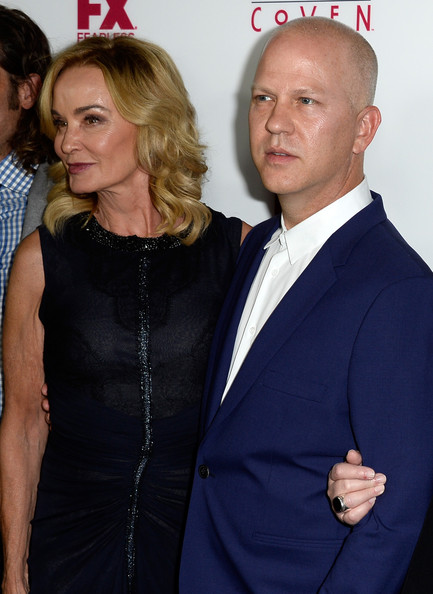 Just as American Horror Story: Coven has gotten you hooked and incessantly wondering how it's possible that each season of the show gets better than its predecessor, Jessica Lange drops the disparaging news that she'll be bowing out of the hit FX show after next season.
"I'll do one more season. That'll be it," the two-time Academy Award winner said.
Here's to hoping that co-creator Ryan Murphy is correct in recently stating, "Every year, [Jessica Lange] says, 'OK, that's my last one.'"
In the meantime, Lange is enjoying her stay in New Orleans, where production for the horror anthology - which airs Wednesday nights on FX - continues: "[New Orleans] has this extraordinary ability to live in the past and the present. Time kind of melds. I don't know any other place like that."
Read More

| Buzzfeed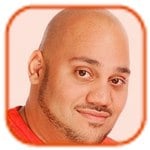 Posted by Andru Edwards Categories: Comedy, Prime Time, FX, Gossip, Rumors,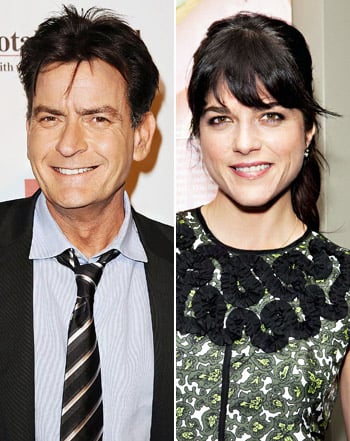 Selma Blair has reportedly threatened Charlie Sheen with a retaliation lawsuit.
The pair were co-stars on Anger Management before the 41-year-old actress was kicked off the show - and it is said she will take legal action if she isn't paid the $1.2 million she believes she is owed. According to reports on TMZ, Selma is demanding the payout to cover the episodes she would have made is she hadn't have been fired fro the show.
It has been said she was kicked off the sitcom after she complained about the Two and a Half Men star, claiming the crew had to wait while he was in his trailer learning lines. However, an insider defended Charlie's actions because - whereas Selma was in less than half of the scenes for each episode - he would have to learn over 44 pages of dialogue. "When you work 12 hours a day and have 3 girlfriends at home, it's hard to memorize all the lines for tomorrow," the insider said.
Click to continue reading Selma Blair Threatens Charlie Sheen with Lawsuit?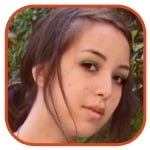 Posted by Robin Paulson Categories: Drama, Prime Time, Sci-Fi/Horror, FX, Internet,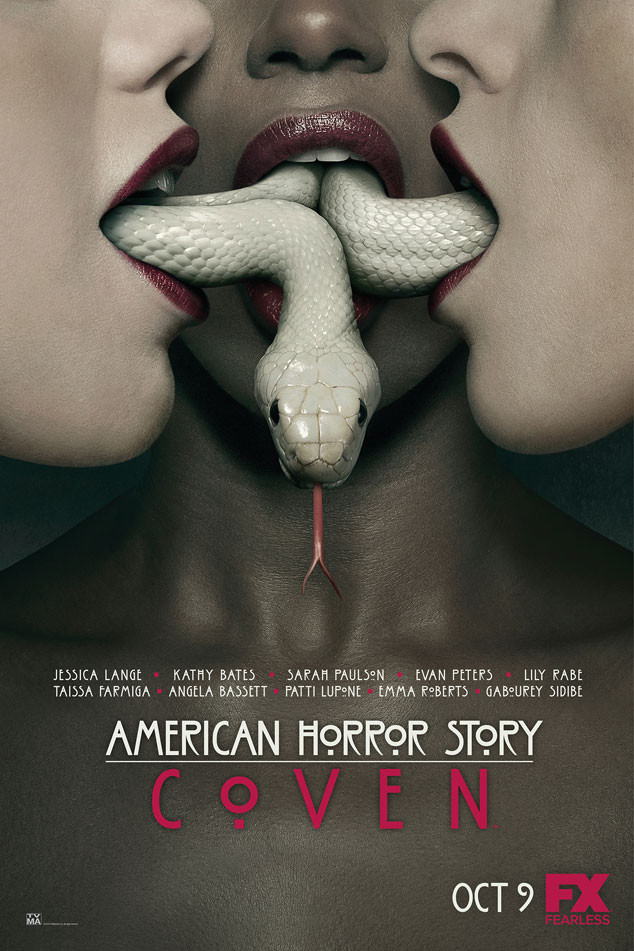 While the end of summer means saying farewell to True Blood, it also means that American Horror Story is nigh! So as not to make you forget what time of the year it is, the publicity team at FX unveiled a teaser poster for the third season, which centers on witches in modern-day Salem.
Is it just me, or does this remind you of True Blood's season one teaser posters?
American Horror Story: Coven - which will see the return of favorites Jessica Lange and Taissa Farmiga as well as the arrival of Kathy Bates and Angela Bassett - premieres on FX on October 9.
Read More

| E! Online
© Gear Live Media, LLC. 2007 – User-posted content, unless source is quoted, is licensed under a Creative Commons Public Domain License. Gear Live graphics, logos, designs, page headers, button icons, videos, articles, blogs, forums, scripts and other service names are the trademarks of Gear Live Inc.