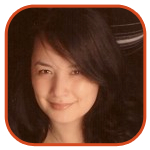 Posted by Veronica Santiago Categories: Award Shows, Prime Time, Cable, HBO, NBC, News,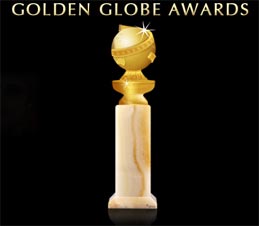 One year after a strike-induced absence, the drinking resumed. Although the 66th Annual Golden Globe Awards drew its usual set of followers tonight, this year's program carried even more significance than usual. The reason? Heath Ledger.
With or without the Dark Knight nomination, the ceremony would have been interesting. Was this going to be the year a film about an Indian game show (Slumdog Millionaire) won top prize? Would either Meryl Streep (Mamma Mia, Doubt) or Kate Winslet (Revolutionary Road, The Reader) walk away with two awards? Could Mickey Rourke's comeback performance in The Wrestler earn him a surprise win over Sean Penn (Milk)?
To find out the answer to these questions (and many more), you can read our detailed coverage after the jump!
Click to continue reading 2009 Golden Globe Awards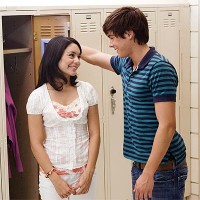 Please don't confuse this post with something we wrote earlier this month. With production on High School Musical 3 just about underway, Disney has already moved on to its next project: High School Musical 4.
The cable channel confirmed that they are already in scriptwriting mode for the franchise's third sequel. Although the current installment will be heading directly to the big screen, HSM4 will be another made-for-TV movie. At least that's what they're saying now.
At this point, no cast has been announced for the latest venture. (Most of the original actors have claimed they were done after three.) But who knows - if Tori Spelling is willing to come back to the 90210 spinoff, anything can happen.
My theory? This is all connected to the summer reality series based on the musical. At this point, no one seems to know what the 'winners' will be getting. I'm guessing it's their opportunity to be the latest Disney stars.
Read More

|
Hollywood Reporter

Posted by Jacci Lewis Categories: Kids, Music, Prime Time, Cable, Cable/Satellite, News,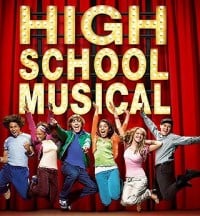 Talk about a dream come true for High School Musical fanatics who just happen to attend East High School in Salt Lake City, Utah.
The third installment of the wildly successful Disney Channel original made for TV movie is set to begin shooting before the end of this month according to the Associated Press.
The two previous High School Musical films were shot primarily at East High School outside of the school year. School district officials say most of the shooting on this film, High School Musical 3: Senior Year, will take place before and after classes to minimize disruptions for actual East High School students.
Click to continue reading High School Musical 3 To Begin Shooting This Month
Read More

|
Associated Press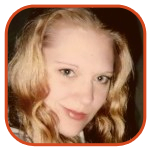 Posted by K.C. Morgan Categories: Kids, Music, Cable, Gossip,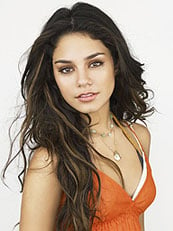 For a while, Vanessa Hudgens seemed to be the Golden Girl for Disney. Female lead of the mega-successful High School Musical franchise, girlfriend to heartthrob Zac Efron—it seemed Hudgens could do no wrong. Until she did.
Nude photos of the star surfaced, a scandal broke, and break-up rumors abounded. Now, Hudgens is being candid about the revealing shots for the first time.
The young star bared it all (figuratively speaking) to Seventeen magazine, saying the pics were taken for someone she was dating at one time. She called the experience "traumatic," thanked her fans for their continued support, and expressed desire that others might learn from her mistakes. Hudgens also glowingly reported on boyfriend and co-star Zac Efron, though gossip suggests the pair have a somewhat on-again, off-again affair.
Read More

|
MSNBC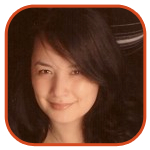 Posted by Veronica Santiago Categories: Kids, Music, Cable, News,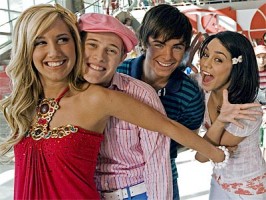 As I previously mentioned, the bigwigs at Disney opted to boost Vanessa Hudgens' salary for High School Musical 3. Now we know where that extra money will be coming from: your pocketbooks.
Fans looking forward to the latest musical installment will now have to pay for the experience. That's right - the movie will be moving from The Disney Channel to the big screen. The entire cast, including a heavily-rewarded Zac Efron, will begin filming the sequel this March.
Although many will be bothered by Disney's decision to financially exploit HSM-addicted families, here are a few good things parents can take away from this:
No more parties at your home for another HSM premiere*.
No more endless viewings of the show thanks to the miracles of Tivo*.
No more lip-gloss kisses on the plasma TV screen*.
You can dump the kids off at the theater and not be within earshot of the catchy tunes*.
You can now force your children to earn the price of a ticket.
You can know say you were forced to watch the movie with your kids; you could have left the living room before*.
(*This all, of course, only applies until the DVD is released.)
Read More

|
Entertainment Weekly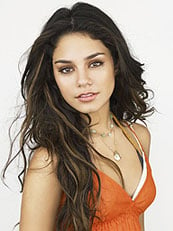 Wow. Wow. Ladies and gents, it's now official. Apparently sex does sell.
Despite her now infamous photo scandal, Vanessa Hudgens has been asked back for High School Musical 3. And though Disney could have used the embarrassment as reason to lowball their offer, they have instead rewarded the nudie queen with a raise. According to Us Magazine, Ashley Tisdale has also been confirmed for the sequel—though I doubt her paycheck will be as 'substantial' as the one reportedly given to Hudgens.
I'm still not really not sure why I was surprised to hear this news. As a former marketing major, I'm fully aware there's no such thing as bad publicity. And given Britney's ability to still launch a hit album these days, it's apparent the public really doesn't care what celebrities do in their private lives anymore.
Now if Sabrina Bryan or any of the other Cheetah Girls were smart enough, they'd get themselves into some 'trouble' real quick; apparently Disney's willing to shell out the dough.
Read More

|
US Magazine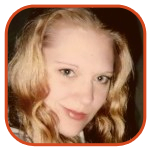 Posted by K.C. Morgan Categories: Music, Cable, Gossip, Rumors,

It almost sounds scripted, doesn't it? Two relatively unknown actors get cast in the leading roles for a Disney TV movie. Wonder of wonders, the movie becomes one of Disney's biggest hits, spawning a best-selling album, huge ratings, and sequels. For the High School Musical fans out there, it was just the icing on the cake that Zac Efron and Vanessa Hudgens took their on-screen love to a real-life relationship. But now, OK! Magazine says it's all over - Efron ended the relationship at least a week ago. Friends of the stars, however, say they don't think it's all really finished for the budding young couple.
Read More

| E! Online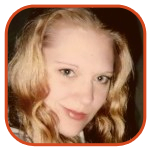 Posted by K.C. Morgan Categories: Music, Cable, Talent, Gossip,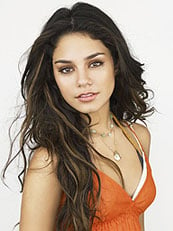 Vanessa Hudgens has been getting her fair share (or even more) of media attention lately. That's what happens when naked photos get "leaked" to the Internet. Something similar worked for Paris Hilton and American Idol's Antonella Barba (who stole the spotlight not for her singing, but for her photos). Because the photos haven't hurt, but helped, Hudgens, some of the media is saying it might have all been some sort of master plan instigated by the young star. Disney is trying to reduce press by ordering stars of the High School Musical franchise not to talk to reporters about Hudgens, as Kaycee Stroh refused to comment to reporters at an Emmy party. Gossip says that Hudgens and on- and off-screen boyfriend Zac Efron might not be eager to take part in High School Musical 3 as it is, though Disney has made no announcements about Hudgens in the movie either way. Hudgens is currently being sued by her own lawyer for unpaid attorney fees.
Read More

| AOL News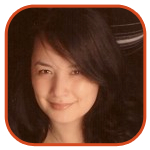 Posted by Veronica Santiago Categories: Daytime, Kids, Music, Talk Shows, Cable, Gossip, Rumors,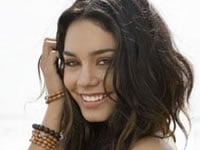 Already wondering if she'll be cashing another paycheck from Disney, Vanessa Hudgens is now facing a different financial matter. According to TMZ, the High School Musical star is reportedly delinquent in paying her attorney's legal fees. Of the $5 million he's apparently helped her secure, lawyer Brad Schall claims he is still owed $150,000. One sold photo could take care of all that.
On a side note—our latest girl done wrong has provided my favorite 'Quote of the Week' thus far. During an interview on The Tyra Banks Show yesterday (something taped before her scandal), Vanessa said: "I'm very low-key. I keep my personal life to myself."
No further comment needed.
Read More

| TMZ


Posted by Wendy Michaels Categories: Late Night, Talk Shows, NBC, Gossip, Rumors,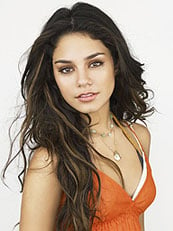 You had to figure it would take a little time for seemingly wholesome Vanessa Hudgens to make an interview appearance after the recent nudie pic that was circulating online. She was scheduled to appear on The Tonight Show with Jay Leno tonight, but has bagged the appearance. Of course, there's no reason cited for the cancelled gig and no comment from her rep, but we can all pretty much connect the dots, don'tcha think? Apparently, she's not ready to face the music and come clean to Leno. Maybe Ellen or the ladies of The View would make the subject a little bit easier to approach? Not like Leno will go for the jugular or anything, but obviously some questions need to be asked given the recent scandal. Huh. Makes you wonder if Rob Schneider, who filled in when Lindsay Lohan bailed on her Leno appearance, will show up doing his best Hudgens impression.
Read More

| People.com

© Gear Live Media, LLC. 2007 – User-posted content, unless source is quoted, is licensed under a Creative Commons Public Domain License. Gear Live graphics, logos, designs, page headers, button icons, videos, articles, blogs, forums, scripts and other service names are the trademarks of Gear Live Inc.