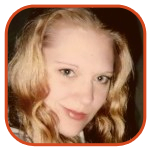 Posted by K.C. Morgan Categories: Music, Prime Time, Reality, FOX, American Idol, Gossip, Video,
Nearly 20,000 turned up for
American Idol
's Nashville auditions. The city is home to the Grand Ole Opry, and it's acknowledged as the undisputed capital of country music. The episode started quickly, launching viewers immediately into auditions.
Here's the best part: they started with a bad one. Christine McCaffrey treated the new panel to one of the oddest Idol auditions on record. Randy Jackson repeated "really?" several times, clearly annoyed. "That's not serious," he told the other two. It was a good start to an episode that moved along fairly quickly, unlike the one that came the day before. How does the new panel stack up against the old? Have some singers already started to shine? Maybe Nashville provided the answers.
Click to continue reading American Idol 10: Nashville Auditions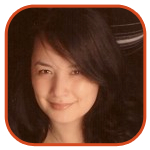 Posted by Veronica Santiago Categories: Music, Prime Time, Reality, FOX, American Idol,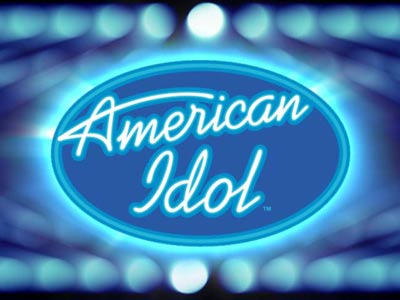 A new judge won't be the only thing American Idol viewers see next year. Younger faces will also come included in Season 10's package.
When auditions start up in three weeks, singers not even old enough to drive will be dropped off by their parents. That's right - the contest will now be open to 15-year-olds. (Previous wannabes had to be at least 16 years of age.)
"A lot of young, talented people are now seeking careers and representation before they turn 16," Idol's executive producer Cecile Frot-Coutaz explained about the rule change. "Lowering the age limit allows us to tap into this talent pool."
Think you can become the new Justin Bieber? Then check out the audition calendar after the jump.
Click to continue reading American Idol Lowers Age Requirement, Announces Audition Dates
Read More

| TV by the Numbers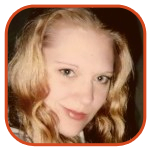 Posted by K.C. Morgan Categories: Music, Prime Time, Reality, FOX, American Idol, So You Think You Can Dance, Editorial, Ratings,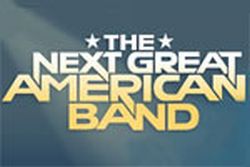 Desperate to fill the musical void that occurs every May when American Idol goes off the air, FOX has tried nearly everything to make the formula work a second time. So You Think You Can Dance became a summer hit, prompting the network to try new mixes and methods to boost those all-important ratings. Even hard promotion didn't save On The Lot, which was built around the same format as Idol. I actually thought the show – if not the host – was pretty good, but it's doubtful On The Lot will appear on the FOX schedule again. The documentary-style Nashville was a quick musical casualty of the fall season, but FOX still held out high hopes for the much-touted, highly hyped reality series The Next Great American Band. Someone asked me, yesterday, if FOX execs think they can re-create American Idol. Yes, that is exactly what they think.
Click to continue reading The Next Great American Band: The Great Show You're Not Watching
Read More

|
TV Squad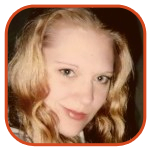 Posted by K.C. Morgan Categories: Music, Prime Time, Reality, FOX, American Idol, House, Gossip, Ratings,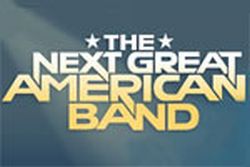 Reality TV has been good for the FOX network. The success of American Idol completely changed the once last-place channel. Now, FOX is determined to find repeat success with the one formula that works for them (besides cartoons). After the summer series On The Lot disappointed execs with low ratings, FOX blazed into the fall season with several new reality shows, two of them musically-themed. To balance out this act of bravery, FOX chose a known star to head the third reality show. Now, viewers can watch Gordon Ramsay in Kitchen Nightmares on Wednesdays, after catching a rare successful drama for FOX on Tuesdays (House). Thursdays are jam-packed with game shows…so, is anyone even sticking with FOX until Friday, the very end of the week?
The network had better hope so, as this is the time slot where the much-touted The Next Great American Band two-hour debut extravaganza was shoved at the end of a packed TV week. The ambitious docu-style reality drama Nashville is already kicked off the schedule, leaving FOX's musical hopes riding solely on finding a great American band…or, at least, viewers.
Click to continue reading Is 'The Next Great American Band' A Reality Hit?
Read More

| Idol Mania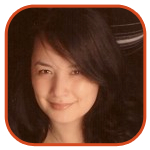 Posted by Veronica Santiago Categories: Drama, Music, Prime Time, CBS, Cancellations,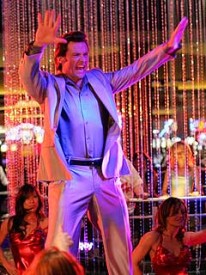 Hugh Jackman has had hits in the theaters (X-Men) and on Broadway (The Boy from Oz), but his mark on television will have to wait. Jackman served as the executive producer of Viva Laughlin—the first significant cancellation of the fall season.
Yes, you could argue that Nashville technically earned that dubious honor, but Fox claimed the show was returning in October (yeah—I know it's gone). Then there was that small CW show, Online Nation. The pseudo-news program that really didn't exist was just replaced by reruns of Aliens in America. Regardless, I can safely say that Viva was the first 'scripted' show to go kaput.
After only one week on air (granted, there were two episodes), CBS put the brakes on the musical drama. Many who saw Thursday's overnight ratings predicted this day would come—though I'm not sure they imagined it would arrive so soon. Unfortunately, Viva's second dismal performance last night drove the nail in its coffin.
The good news from all of this? Fans of The Amazing Race will get to see their beloved show return even earlier than expected. It will now take over the vacant 8pm Sunday time slot starting November 4th (a CSI rerun will warm the spot until then). While I feel bad for Hugh Jackman, I'd happily take Phil Keoghan over him any day of the week.
Read More

| Variety


Posted by David L. Williams Categories: Comedy, Daytime, Drama, Kids, Music, Prime Time, Reality, Sci-Fi/Horror, ABC, CBS, FOX, NBC, The CW, Editorial,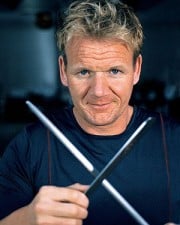 As I type this, I'm listening to the new Radiohead album, In Rainbows, and I'm in a terrifically good mood. See, I love Radiohead like Tyra Banks loves … well, Tyra Banks, and so you would think that this good mood would make me put together a list of wonderful things about the new fall TV season.
Yeah, not so much. To be honest, I haven't watched a lot of the new fall network TV shows. But it's worthwhile to take a look at these shows and for me to say what I watched, what I thought, and why I didn't watch a lot of them. Well, it's worthwhile for me anyway. Plus it goes well with Radiohead (not really, but it's not like I'm gonna stop listening). Here goes:
Click to continue reading Assessing (and Ignoring) the New Fall Season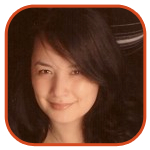 Posted by Veronica Santiago Categories: Music, Prime Time, Reality, FOX,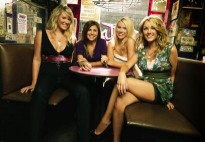 Well—we can't exactly call it a cancellation at this point….so let's just call it a slow death.
FOX's new series, Nashville, is temporarily being set aside after just two airings. The reality show (and I use 'reality' to describe this show like I would use it to describe Laguna Beach) followed a group of music industry hopefuls trying to make it big in Nashville. Unfortunately, viewers weren't following them.
Refusing to admit they have the first fall flame-out, the network is simply putting the show on hold until 'sometime' in October. Re-runs of K-Ville will temporarily fill its time slot until two-hour episodes of The Next Great American Band take over on October 19th.
Ironically, some critics believe K-Ville may be the first show canceled this year. If that's the case—what will backup Nashville then?
Read More

| Variety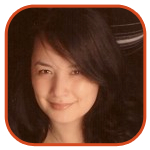 Posted by Veronica Santiago Categories: Award Shows, Comedy, Daytime, Drama, Food & Home, Games, Music, Prime Time, Reality, Specials, Sports, Talk Shows, ABC, Cable, ESPN-HD, FX, FOX, NBC, Syndication, TNT-HD, Oprah Winfrey Show, Cable/Satellite,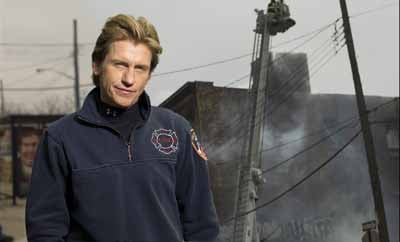 MONDAY (9/10)
Today (NBC, 7-11am): The show expands to an unnecessary 4 hours.
Oprah (syndicated): Season premiere includes a first appearance by David Letterman.
Rachel Ray (syndicated): Ray's Second Season premiere includes guests from High School Musical 2
The View (ABC, check local listings): The official introduction of their final new host (a.k.a. Sherri Shepherd).
Wheel of Fortune (syndicated): 25th season premiere.
Monday Night Football (ESPN): A double-header special. Cincinnati Bengals vs Baltimore Ravens (7pm ET)/ San Francisco 49ers vs Arizona Cardinals (10:15 ET).
The Closer (TNT, 9pm): Part-two of the season finale.
Click to continue reading This Week on TV (9/10-9/16)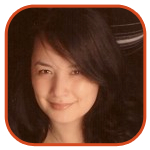 Posted by Veronica Santiago Categories: Action, Comedy, Drama, Games, Prime Time, Reality, Sci-Fi/Horror, Sports, ABC, CBS, FOX, NBC, The CW, Hell's Kitchen, America's Next Top Model, Dancing With The Stars, Desperate Housewives, ER, Everybody Hates Chris, Family Guy, Grey's Anatomy, Heroes, House, My Name Is Earl, Prison Break, Scrubs, Saturday Night Live, Survivor, The Bachelor, The Office, DVR,
Despite having a Tivo and another DVR, I know that a new television season can take some serious planning. When will your favorite shows start? What days are they now on? Which programming 'conflicts' will you have to resolve? Will you need to buy another TV???
Hopefully our detailed scheduling guide can assist you in the weeks to come. We have compiled information from five different networks (ABC, NBC, CBS, FOX and CW) and included the days, times and premiere dates for this fall's shows.
Click to continue reading Fall 2007 TV Programming Schedule
© Gear Live Media, LLC. 2007 – User-posted content, unless source is quoted, is licensed under a Creative Commons Public Domain License. Gear Live graphics, logos, designs, page headers, button icons, videos, articles, blogs, forums, scripts and other service names are the trademarks of Gear Live Inc.