Wednesday September 5, 2007 12:04 pm
Fall 2007 TV Programming Schedule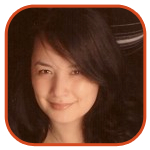 Tweet
Posted by Veronica Santiago Categories: Action, Comedy, Drama, Games, Prime Time, Reality, Sci-Fi/Horror, Sports, ABC, CBS, FOX, NBC, The CW, Hell's Kitchen, America's Next Top Model, Dancing With The Stars, Desperate Housewives, ER, Everybody Hates Chris, Family Guy, Grey's Anatomy, Heroes, House, My Name Is Earl, Prison Break, Scrubs, Saturday Night Live, Survivor, The Bachelor, The Office, DVR,
Despite having a Tivo and another DVR, I know that a new television season can take some serious planning. When will your favorite shows start? What days are they now on? Which programming 'conflicts' will you have to resolve? Will you need to buy another TV???
Hopefully our detailed scheduling guide can assist you in the weeks to come. We have compiled information from five different networks (ABC, NBC, CBS, FOX and CW) and included the days, times and premiere dates for this fall's shows.
Brand new shows have been noted (**).
SUNDAYS
7:00:
60 Minutes (CBS)
Sunday Night Football (NBC, 9/9)
CW Now** (CW, 9/23)
America's Funniest Home Videos (ABC, 10/7)
7:30:
Online Nation** (CW, 9/23)
8:00:
The Simpsons (FOX, 9/23)
Extreme Makeover: Home Edition (ABC, 9/30): special two-hour premiere will begin @ 7pm
Life is Wild** (CW, 10/7)
Viva Laughlin** (CBS, 10/21)
8:30:
King of the Hill (FOX, 9/23)
9:00:
9:30:
10:00:
Shark (CBS, 9/23)
Brothers & Sisters (ABC, 9/30)
MONDAYS
8:00:
8:30:
Big Bang Theory** (CBS, 9/24)
Aliens in America** (CW, 10/1)
9:00:
K-VILLE** (FOX, 9/17)
Heroes (NBC, 9/24)
Two and a Half Men (CBS, 9/24)
Girlfriends (CW, 10/1)
9:30:
Rules of Engagement (CBS, 9/24)
The Game (CW, 10/1)
Samantha Who** (ABC, 10/15)
10:00:
The Bachelor (ABC, 9/24): special 1.5 hour premiere starts @ 9:30pm
Journeyman** (NBC, 9/24)
CSI: Miami (CBS, 9/24)
TUESDAYS
8:00:
The Biggest Loser (NBC, 9/11)
Beauty & the Geek (CW, 9/18)
NCIS (CBS, 9/25)
Bones (FOX, 9/25)
Cavemen** (ABC, 10/2)
9:30:
9:00:
Dancing With The Stars/ Results Show (ABC, 9/25): special 8-9:30pm premiere
The Unit (CBS, 9/25)
House (FOX, 9/25)
Reaper** (CW, 9/25)
9:30:
The Singing Bee (NBC, 9/4)
10:00:
WEDNESDAYS
8:00:
8:30:
9:00:
Kitchen Nightmares** (FOX, 9/19)
Gossip Girl** (CW, 9/19)
Private Practice** (ABC, 9/26)
Bionic Woman** (NBC, 9/26)
Criminal Minds (CBS, 9/26)
10:00:
Dirty Sexy Money** (ABC, 9/26)
Life** (NBC, 9/26)
CSI: NY (CBS, 9/26)
THURSDAYS
8:00:
Are You Smarter Than A Fifth Grader? (FOX, 9/6)
Survivor: China (CBS, 9/20)
Ugly Betty (ABC, 9/27)
Smallville (CW , 9/27)
My Name Is Earl (ABC, 9/27): special one-hour premiere
8:30:
9:00:
Don't Forget The Lyrics (FOX, 9/6)
CSI (CBS, 9/27)
Grey's Anatomy (ABC, 9/27)
The Office (NBC, 9/27): special one-hour premiere
Supernatural (CW, 10/4)
9:30:
10:00:
Big Shots** (ABC, 9/27)
ER (NBC, 9/27)
Without A Trace (CBS, 9/27)
FRIDAYS
8:00:
Deal or No Deal (NBC, 9/17)
Friday Night Smackdown (CW, 9/21)
Ghost Whisperer (CBS, 9/28)
20/20 (ABC, 10/12): new time period as of this date
Next Great American Band** (FOX, 10/19)
9:00:
Nashville** (FOX, 9/14)
Moonlight** (CBS, 9/28)
Friday Night Lights (NBC, 10/5)
Women's Murder Club** (ABC, 10/12)
10:00:
Las Vegas (NBC, 9/28): special 2-hour premiere begins @ 9pm
Numb3rs (CBS, 9/28)
Men In Trees (ABC, 10/12)
SATURDAYS
8:00:
Cops (FOX, 9/8): one-full hour
Dateline NBC (NBC)
Saturday Night College Football (ABC, 9/1): 8pm EST/ 5pm PST
9:00:
America's Most Wanted (FOX)
11:30:
Related Tags:
20/20, 2020, 30 rock, 60 minutes, alec baldwin, aliens in america, america ferrera, america's most wanted, america's most wanted, america's most wanted, america's funniest home videos, america's next top model, american dad, americas funniest home videos, americas most wanted, americas next top model, amnesia, animation, anne heche, anthony lapaglia, antm, are you smarter than a 5th grader, are you smarter than a fifth grader, back to you, big bang theory, big shots, bionic woman, bones, boss, boston legal, brothers & sisters, brothers and sisters, calista flockhart, cane, carpoolers, cavemen, chris rock, christina applegate, christopher meloni, chuck, cold case, cops, criminal minds, csi, csi miami, csi new york, csi ny, csi: miami, csi: new york, csi: ny, cw, cw now, dancing with the stars, david caruso, david spade, deal or no deal, desperate housewives, detective, dirty sexy money, doctors, dominic purcell, don't forget the lyrics, dont forget the lyrics, drama, dwts, er, eva longoria, everybody hates chris, extreme makeover home edition, extreme makeover: home edition, fall season, family guy, fashion, felicity huffman, fox, friday night lights, friday night smackdown, fridays, game show, ghost whisperer, girlfriends, gordon ramsey, gossip girl, greys anatomy, heroes, house, how i met your mother, hugh laurie, investigation, james spader, james woods, jamie pressley, jason lee, jeff probst, jennifer love hewitt, joey fatone, journeyman, judges, k ville, k-ville, karaoke, kate walsh, katherine heigl, kelsey grammar, kid nation, king of the hill, kitchen nightmares, kville, las vegas, law & order svu, law & order: svu, law and order: svu, lawyer, life, life is wild, lorne michaels, magazine, marcia cross, marg helgenberger, mariska hargitay, mark harmon, marriage, maura tierney, men in trees, monday, moonlight, my name is earl, mystery, nashville, nbc, ncis, neil patrick harris, news, next great american band, numb3rs, numbers, online nation, patricia heaton, pilots, premieres, prison break, private practice, pushing daisies, reaper, remake, restaurants, results show, rules of engagement, sally field, samantha who, sandra oh, saturday night college football, saturday night live, sci fi, sci-fi, scifi, scrubs, shark, singing, sports, steve carrell, sunday, sunday night football, superheroes, supernatural, survivor, survivor china, survivor: china, teri hatcher, the bachelor, the biggest loser, the game, the office, the simpsons, the singing bee, the unit, thursdays, til death, tina fey, tribal council, tuesdays, two and a half men, ty pennington, tyra banks, ugly betty, vanessa williams, viva laughlin, wednesdays, weight, wentworth miller, william petersen, william shatner, without a trace, women's murder club, womens murder club, wrestling
© Gear Live Media, LLC. 2007 – User-posted content, unless source is quoted, is licensed under a Creative Commons Public Domain License. Gear Live graphics, logos, designs, page headers, button icons, videos, articles, blogs, forums, scripts and other service names are the trademarks of Gear Live Inc.