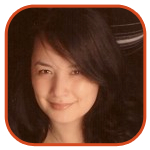 Posted by Veronica Santiago Categories: Animation, Award Shows, Games, Kids, Music, Prime Time, Reality, Specials, ABC, Cable, CBS, FOX, The CW, Amazing Race, The,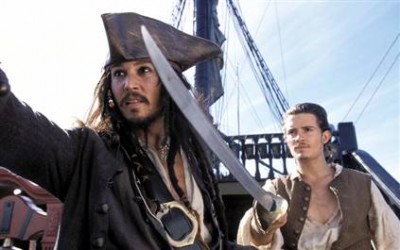 MONDAY (12/24)
Click to continue reading This Week on TV (12/24-12/30)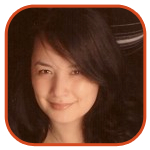 Posted by Veronica Santiago Categories: Action, Animation, Comedy, Drama, Music, Prime Time, Sci-Fi/Horror, ABC, Cable, FX, FOX, NBC, DVD,
There's only two weeks left until Christmas! Here are some of the TV on DVD options you can find on the shelves this Tuesday.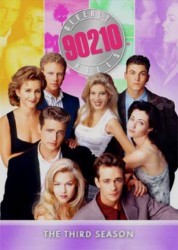 Beverly Hills 90210 (Season 3)
Big Love (Season 2)
Dirt (Season 1)
Frasier (Season 10)
Frasier (Complete Series)
Gomer Pyle, U.S.M.C. (Season 3)
High School Musical 2 (Extended Edition)
Lost (Season 3)
Masters of Horror: The V Word
National Geographic: Inside the Living Body
Slayers Next (Season 2)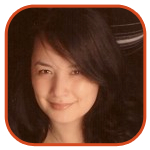 Posted by Veronica Santiago Categories: Music, Prime Time, Sports, Cable, ESPN-HD, Ratings,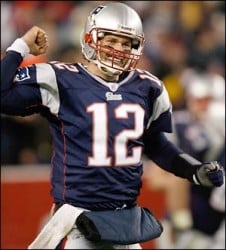 Monday night's game between the undefeated New England Patriots and the Baltimore Ravens earned stellar numbers for ESPN—and record numbers for cable overall.
The Monday Night Football game drew 17.5 million viewers. This total, just like the score of the game (27-24), narrowly beat the record set by High School Musical 2 for the most-watched cable telecast ever. (The musical's August premiere rounded up an impressive 17.2 million for The Disney Channel.)
Assuming QB Tom Brady brings his undefeated team all the way to this year's championship game, we can expect insane viewing numbers and advertising dollars for FOX.
The Super Bowl, featuring Tom Petty and the Heartbreakers, is scheduled for Feb. 3rd.
Read More

|
Variety

Posted by Wendy Michaels Categories: Late Night, Talk Shows, NBC, Gossip, Rumors,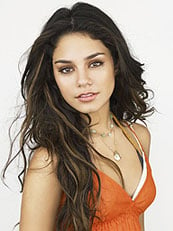 You had to figure it would take a little time for seemingly wholesome Vanessa Hudgens to make an interview appearance after the recent nudie pic that was circulating online. She was scheduled to appear on The Tonight Show with Jay Leno tonight, but has bagged the appearance. Of course, there's no reason cited for the cancelled gig and no comment from her rep, but we can all pretty much connect the dots, don'tcha think? Apparently, she's not ready to face the music and come clean to Leno. Maybe Ellen or the ladies of The View would make the subject a little bit easier to approach? Not like Leno will go for the jugular or anything, but obviously some questions need to be asked given the recent scandal. Huh. Makes you wonder if Rob Schneider, who filled in when Lindsay Lohan bailed on her Leno appearance, will show up doing his best Hudgens impression.
Read More

| People.com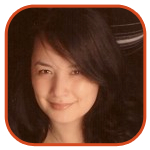 Posted by Veronica Santiago Categories: Award Shows, Comedy, Daytime, Games, Kids, Music, Prime Time, Reality, Sci-Fi/Horror, Specials, Sports, Talk Shows, ABC, Bravo, Cable, FOX, HBO, MTV, NBC, Syndication, Oprah Winfrey Show,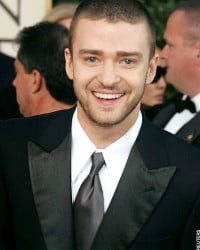 MONDAY (9/3)
Justin Timberlake Concert Special (HBO, 9pm): JT brings sexy to Madison Square Garden
Kyle XY (ABC Family, 8pm): mid-season finale
TUESDAY (9/4)
The View (ABC, check local times): Whoopi Goldberg officially joins the looney bin today
Oprah (syndicated, check local times): Special appearance by President Bill Clinton
The Singing Bee (NBC, 8pm): fall premiere
THURSDAY (9/6)
Tim Gunn's Guide to Style (Bravo, 10pm): Project Runway's guru revamps fashion disasters with the help of model Veronica Webb
Sunday Night Football (NBC, 8:30 EST): Special Thursday kickoff day (New Orleans Saints vs. Indianapolis Colts)
Are You Smarter Than A 5th Grader? (FOX, 8pm): fall premiere
Don't Forget The Lyrics (FOX, 9pm): fall premiere
Click to continue reading This Week on TV (9/3-9/9)

Disney has discovered their fair share of teen culture phenomena. To be honest, Disney has created their fare share of teen culture. From child stars-turned-superstars like Lindsay Lohan to Shia LaBeouf, Disney can make and break careers. For the young, Disney becomes a fabulous opportunity – or a dead-end. For others, like Tim Allen, their careers just might end in Disney movie mania. So, what's the next step for Zac Efron, the teen star of Disney's huge High School Musical franchise? The 19-year-old star rocketed to nationwide fame through the efforts of one made-for-TV-movie that was made to become the next big thing for every female teenager in the country. The fad can no longer be denied now that Disney's second effort, High School Musical 2, earned a cool $33 million in its opening weekend alone. And though the original Musical has aired twenty-four times on the Disney channel, it's still getting at least 5 million viewers each and every time. Those are ratings that simply can't be denied.
Click to continue reading Is Disney's Musical Efron Headed for Fame?
Read More

| LA Times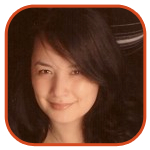 Posted by Veronica Santiago Categories: Kids, Music, Specials, Cable,
I'm going to take a wild guess and say that most of the die-hard fans of High School Musical 2 have already seen the film a thousand times thanks to their DVR. So every line, lyric and nuance have been dissected at this point.
But for those who just can't get enough, The Disney Channel will be airing a dance-along version of the movie next month. So if you've been scratching your head trying to figure out some of those choreographed 8-counts, Zac Efron (along with the other cast members) will be on hand to help provide instruction for several of the musical's numbers.
Be sure to set your Tivo now for September 8th.
Read More

| People via Disney Channel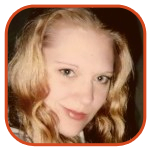 Posted by K.C. Morgan Categories: Music, Prime Time, Cable, Ratings,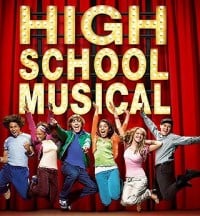 It would be almost impossible to count the number of TV movies the Disney Channel has premiered. From Halloweentown to Surf Girls, Disney knows how to appeal to the tween and teen set. But even this huge, money-making cable channel couldn't predict the runaway success of High School Musical, which drew more than 6 million viewers the second time it aired. The soundtrack became a number one album, and the DVD sales went through the roof. Disney did what any cable network would have done – they ordered a sequel.
High School Musical 2 dominated Disney all weekend, airing on Friday, Saturday, and Sunday. And this time, Disney's original movie set a viewership record. No less than 17.24 million viewers tuned in to see the sequel of the much-loved musical flick. Seventeen million – those numbers are even better than last season's American Idol, the number one network show. With this amount of watchers, Disney's movie became the most-watched cable broadcast of all time. The original Musical has already been viewed by more than 200 million in 100 different countries.
On Saturday, I decided to see what all this hype was about. I went to the video store and rented their only remaining copy of High School Musical, then sat down on my couch to find out what all the fuss is about. I was prepared to keep my nose turned up. After all, it's just another Disney movie, right?
Click to continue reading Disney's Musical Scores Big
Read More

| Xinjuanet


Posted by Wendy Michaels Categories: Kids, Music, Prime Time, Cable, Cable/Satellite,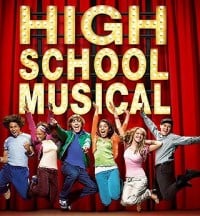 Seriously, who isn't ready for High School Musical 2? I'm a little older than the typical screaming pre-teen Zac Efron fan, but I have to admit I find a little twinkle of charm in the first High School Musical—so I'll likely give the sequel a look this Friday. Hey, what else is there to watch on a Friday night? Summer TV is pitiful and the wait for the fall season is never-ending. So seeing something light and easy like High School Musical 2 should fit the bill nicely. And I owe it all to my niece. My own kids aren't that interested, but my niece is a full-fledged maniac about the Disney movie. The movie is the follow-up, of course, to the original 2006 story of high school woes set to music. And it took off like wildfire—spinning into a myriad of plays, a tour, album—good god, even an ice show! This time around, the gang is working at a country club (yep, all of them), so you can bet there will be plenty of musical outbursts as they plan a talent show. And with the certainty of success for the latest High School Musical, there are talks of a third installment landing on the big screen.
Read More

| Yahoo! News


Posted by Wendy Michaels Categories: Kids, Music, Cable, Cable/Satellite,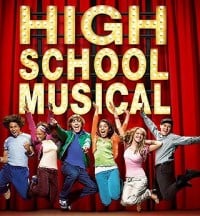 High School Musical took teeny boppers by storm when it debuted on The Disney Channel in January 2006. I oughta know—my niece is addicted to all things High School Musical. I finally got the chance to watch it with her over the Easter weekend and it wasn't bad. Oh, to be sure, it wasn't good either. But if I was a little girl, this movie would hit the spot. Well, fans… the second installment of the feel-good musical is on its way. The movie is actually filming right now, and will air August 17. If the sequel does half as well as the first (which was seen by 100 million people), you can bet there will be a third edition in the works (not to mention CD's, ice shows, merchandising, etc). The whole gang returns for High School Musical 2: Sharpay, Ryan, Gabriella and dreamy (if I were 10) Troy.
Read More

| Yahoo! News

© Gear Live Media, LLC. 2007 – User-posted content, unless source is quoted, is licensed under a Creative Commons Public Domain License. Gear Live graphics, logos, designs, page headers, button icons, videos, articles, blogs, forums, scripts and other service names are the trademarks of Gear Live Inc.