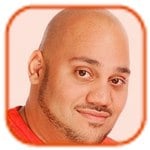 Posted by Andru Edwards Categories: Cell Phones, Corporate News, Videos,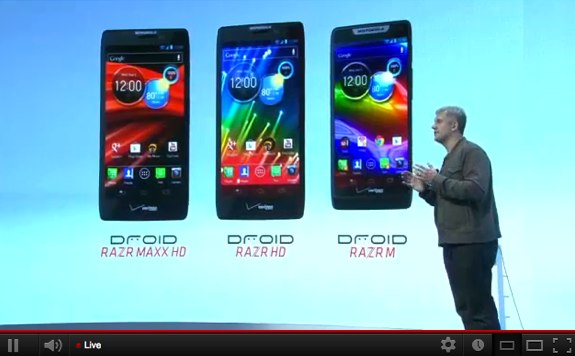 Motorola and Google have taken the stage and are set to announce new Android smartphones as we speak. Check out the live video stream after the break!
Click to continue reading Watch the Motorola On Display event live, right now!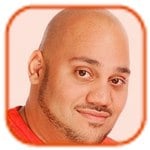 Posted by Andru Edwards Categories: Google, Internet, Software,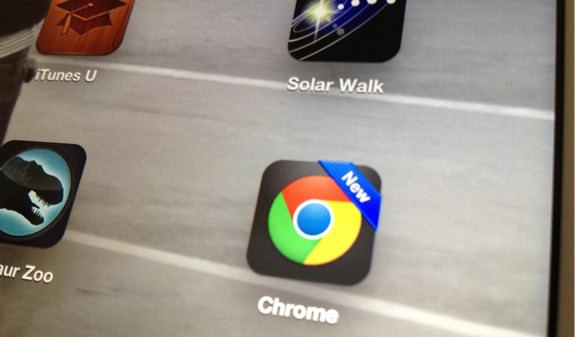 Google Chrome for iOS was announced during the Google I/O 2012 keynote on day 2, bringing Google's popular browser to the iPhone, iPod touch, and iPad. Well, kind of.
You see, Chrome for iOS isn't really Google Chrome as far as the rendering of web pages goes. It's no different than any other third-party or in-app browser in iOS. In a nutshell, it's a wrapper for WebKit. Even more disappointing, only Mobile Safari gets to use the souped-up version of WebKit on iOS, featuring the Nitro engine. Third-party apps don't get access to Nitro, which means that web pages will load noticeably slower if they've got Javascript in them. So, what exactly does Chrome for iOS have to offer? Let's take a look.
Click to continue reading Google Chrome for iOS review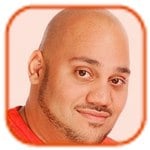 Posted by Andru Edwards Categories: Google, Internet, Software,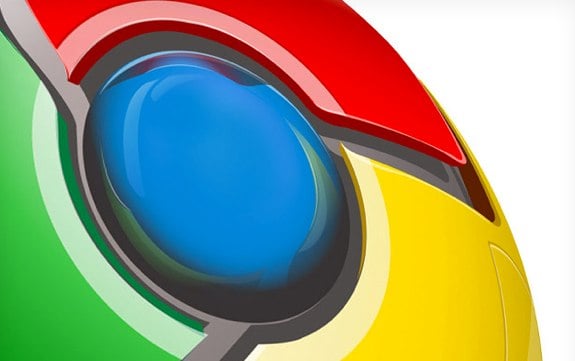 If you're a Google Chrome user, you'll be delighted to know that Chrome 18 is now available. The release focuses mostly on bringing a bunch of graphical enhancements to the browser, including GPU acceleration, which your CPU processor will likely thank you for by way of faster performance. You can grab the new release now.
Read More

| Chromium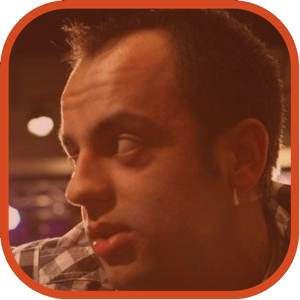 Posted by Andrey Malskiy Categories: Google, Internet, Mods / Hacks,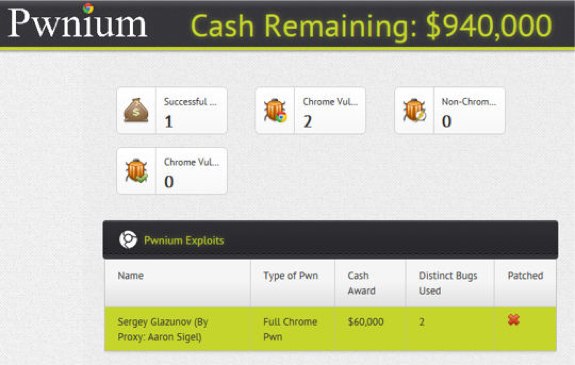 It wasn't too long ago I was in the Eastern Block of Europe. As you would expect, I had my run in with hackers, excessive vodka drinking, and the mob. But nothing quite says "Russia," like hackers. You want free software? They got it. So it comes to us to no surprise that a Russian university student hacked Google Chrome with bypassing the sandbox.
Now before you get alarmed and up your antivirus and firewalls, Google okayed this hack; more so, it was a competition put on by Google. The hack was the handy work of Sergey Glazunov, who is a regular contributor to Google's security research department. Glazunov scored a payoff of $60,000 in Google's new Pwnium hacker contest which began to run this year as an alternative to Pwn2Own.
According to Justin Schuh, a member of the Chrome security team, Glazunov's by-pass was Chrome specific, which allowed him to bypass the sandbox entirely. Furthermore he added that Glazunov's work was "very impressive" and would allow the hacker to do anything on the machine. However, bypassing the sandbox is not a trivial matter; that is why Google paid out $60,000 for the hack. A fix has already been released.
Read More

| ZDNet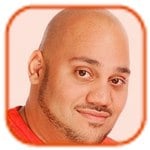 Posted by Andru Edwards Categories: Google, PC / Laptop,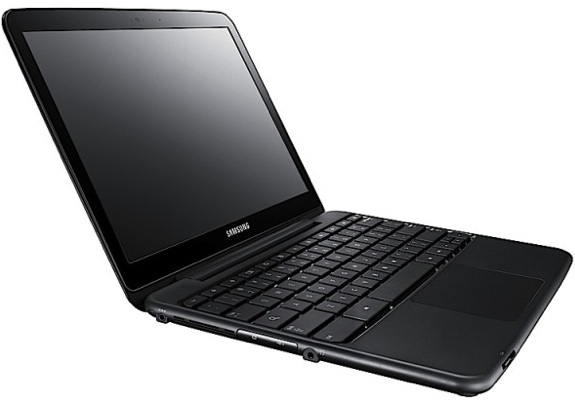 In addition to Samsung announcing a drop in the price of its Chromebook Series 5, the company's New York City Samsung Experience center in Columbus Circle is also loaning them out for a free, seven-day trial.
Samsung has redone the front of its store to feature something akin to Apple's Genius Bar—only with more color—where you can log on to a Chromebook, check email, and get a feel for the machine (provided you have a Gmail account). If you want to check one out, you'll need to provide a government issued ID and have a credit card on hand—the credit card provides security just in case you decide that you want to keep it, for which you'll be charged $449.
The unit Samsung is renting out come with Verizon 3G and Wi-Fi, and a handy laptop bag in which to tote the Chromebook around. After the Series 5 notebook has been registered to you, you'll receive an email asking to schedule a "Get to Know Your Chromebook" session, where a representative with take you through the ins and outs of the notebook. Or if you prefer not to talk to people, there's a handy support page that walks you through some of the things to know about Chromebook.
Click to continue reading Samsung now lets you test Chromebook Series 5 for a week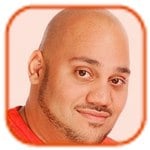 Posted by Andru Edwards Categories: Corporate News, Google, Internet, Music, Software,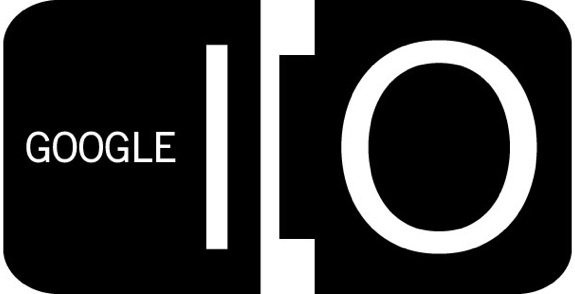 The Google faithful have converged at San Francisco's Moscone Center this morning to dive deep into the guts of the search giant's myriad services at Google I/O 2011. Sprinkled throughout the two-day blockbuster event will surely be some very important announcements (watch those keynotes closely) plus product and technology introductions. Here is some of what I expect.
Google TV
No discussion of what Google has up its sleeves is complete without a lengthy discussion about the fate of Google's converged TV and Web technology. Logitech, Sony and others have bought into it—big time. But consumers aren't buying and it's clear that Google has yet to arrive at a winning formula. I have an Apple TV device at home and I can guarantee you that at least one key ingredient is simplicity. No external keyboard, no large, hoary box, nothing above $150 dollars. That, for the most part, does not describe the current Google TV. Apple TV also has a super-easy—if you're an iTunes/AppStore member—way of purchasing new content. Google's focus on Web-based content and letting everyone handle commerce in their own way is not helping Google TV or any of its partners.
I expect Google to introduce a significant update to the Google TV platform. One that will shrink the hardware, swap out components, and introduce a wholly new commerce strategy.
Click to continue reading What to expect at Google I/O

Google announced a new extension for their Chrome browser, which allows users to block specific sites from search results. As an example, they show that when looking for a specific query, some content farms may have top spots in the engine, but you may not want to see these results. With the extension, you'll be able to block those results, never seeing that site appear in search results anymore. This extension only works on Chrome right now, and is being called an early test.
Read More

| Google Blog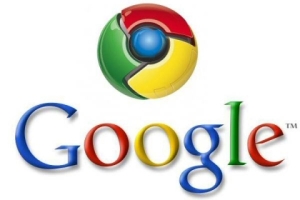 Last week, Google put up a blog post with some statistics on their Chrome browser. Of note, the browser now has over 8,500 extensions and 1,500 themes, which have been installed over 70 million times. They also describe some of the latest updates the browser has had such as the sync feature, better HTML5 support and new APIs for developers. Google also promises that they will not be slowing down the amount of new features. On the roadmap they say new APIs will be added for things like the omnibox and pinned tabs, as well as download management and network interception. With the release of the Chrome Web Store this week, Google is clearly positioning themselves as one of the top players in the browser market.
Read More

| Google Chrome Blog

Today Google had a presentation event all about Chrome and Chrome OS. After going through a history lesson of their web browser where they talked about how their update model and sandboxing gives them great security, all the new features they've introduced lately (like Google Instant,) as well as their speed improvements, they went to the meat of the day, and showed off the Chrome Web Store. This is essentially their app store for the web. Bringing executives from well known companies like Electronics Art, the New York Times, and Amazon, they went over several web apps that are now available, or will be available soon. Overall, these are all purely web apps, including several using Adobe Flash, so nothing that couldn't have been done on simple web sites in the first place. The selection will include everything from news apps, games, and everything that one could expect to find in another app store. Many of the apps will also include some offline features, such as being able to read a magazine online or offline, since it caches the information on your system, very similar to what Google Gears offered. Google is now rolling their new store out, starting today in the US, and spreading worldwide in the coming months.
Read More

| Chrome Web Store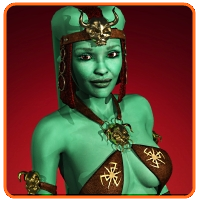 Posted by Patrick Lambert Categories: Corporate News, Google, Software,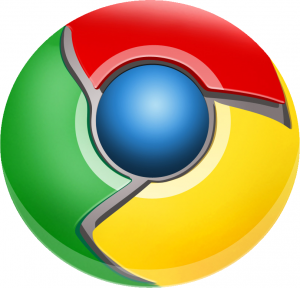 Google already has a browser, Chrome, and a touch-based operating system in Android. Yet, the company has been touting it's upcoming Chrome OS, a system to be run on low powered devices, which will be a complete cloud OS, with no local storage or apps. The New York Times talks with Sundar Pichai, Google's VP, about some of the ideas behind the new OS. The vision is a computer that starts in seconds, not minutes. The system basically runs a browser, and everything is accessed through the web. Whether it's email with Gmail, productivity with Google Docs, or any of the myriad of online products that the giant offers. While the OS will start with netbooks, Google now sees Chrome OS expanding to tablets, laptops and TVs.
It's worth remembering however that the cloud can fail, and that an OS that is completely web centric is of no use when the Internet connection goes down. With the two Google systems, Chrome OS and Android, likely to clash in the future, it's hard to see how compelling the cloud-only option will be.
Read More

| New York Times

© Gear Live Inc. – User-posted content, unless source is quoted, is licensed under a Creative Commons Public Domain License. Gear Live graphics, logos, designs, page headers, button icons, videos, articles, blogs, forums, scripts and other service names are the trademarks of Gear Live Inc.