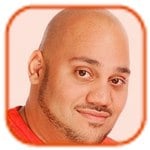 Posted by Andru Edwards Categories: Editorial, Features, Internet, Software
If you're just planning to turn on the telly and tune in the Royal Wedding, you'll be missing out. It's 2011, folks! There are a host of online destinations, social media tools and mobile apps that can truly help you experience the full scope of this 21st century event.
All of the major broadcasters will be airing the Royal Wedding on live TV Friday morning, but so will several online venues. YouTube will be streaming the entire event live at The Royal Channel, built specifically for Prince William and Kate Middleton's wedding. Livestream is also streaming the AP Live feed of the day's events, plus more coverage from CBS News, ET and the UK Press Association. And you can watch full streaming BBC coverage at BBC News' dedicated wedding site.
You can also watch the event live on a smartphone or other Internet device on the Sprint TV ABC News Channel, which is part of the carrier's basic Sprint TV channel package. T-Mobile TV will only carry pre- and post-wedding coverage but start-to-finish coverage is available through Xfinity.tv, which has apps available on the Android Market and on iTunes.
In most cases, live-anchored coverage begins at 5 a.m. Eastern Time(2 a.m. Pacific) and live coverage of the ceremony starts at around 6 a.m. ET (3 a.m. PT). That's pretty early for most people, so what to do if you don't want to wake up hours before dawn?
Click to continue reading The Definitive Guide to Watching the Royal Wedding Online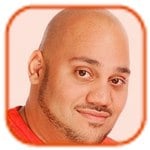 Posted by Andru Edwards Categories: Editorial, Handhelds, Rumors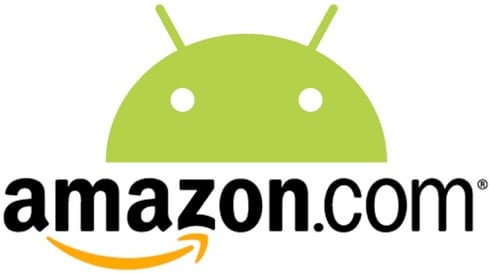 Is Amazon preparing to launch an Android tablet? Peter Rojas of gdgt thinks so, and the time does seem right for a refresh to the company's Kindle e-reader; the last time the product got a major upgrade was two years ago. And, as Rojas points out, there's a wealth of circumstantial evidence that points toward Amazon readying a tablet.
Apple has thoroughly dominated the tablet market since the iPad first went on sale about a year ago. The company sold more than 14 million iPads last year, and analysts project that Apple will move as many as 60 million iPad 2s in 2011 (though first-quarter sales were down). Although there was buzz that the Motorola Xoom, the Samsung Galaxy Tab, or the BlackBerry PlayBook might present some competition for Apple's wildly popular tablet, no company has yet been able to produce a tablet worthy of taking on the mighty iPad. Amazon might be the most likely candidate.
Click to continue reading Is Amazon preparing to launch an Android-powered Kindle tablet?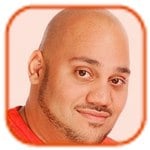 Posted by Andru Edwards Categories: Apple, Cell Phones, Editorial, Features
Coverage of the iPhone tracking "feature" has ranged from concern to outrage. "I don't know about you, but the fact that this feature exists on an iPhone is a deal-killer," wrote PCMag Columnist John Dvorak, shortly after news broke. Editor Dan Costa drew a softer line, writing, "Apple may not be actively tracking you, but it did turn your phone into a tracking device without telling you."
As frustrating as it is to learn that your iPhone has been spying on you, collecting an unencrypted treasure trove of your travels, the truth is we knew this was happening. Last June we reported that Apple updated its privacy policy, stating that it could, "collect, use, and share precise location data, including real-time geographic location of your Apple computer or device." How precise that location data is remains in question. What is clear, however, is that the update arrived alongside the release of iOS 4—the OS affected by the tracking feature—and identified the four devices (iPhone 3G, iPhone 3GS, iPhone 4, and iPad with 3G) affected by the tracking feature.
I'm not about to give Apple a pass on disclosure or execution. Who combs through an Apple privacy statement when the latest iOS software awaits? And, to "collect" and "share" user data is one thing; to retain it in an unprotected file is quite another.
However, I think it's important that, with a few days' hindsight, we move beyond the bombast, pin down the facts, and see what's actually there. To do this, I've taken a close look at what's at risk and, in empirical spirit, borrowed fellow PCMag software analyst Jeff Wilson's iPhone 3GS to see what I could learn of the man and the travels using Pete Warden's iPhoneTracker app.
Click to continue reading How to view the tracking data in your iPhone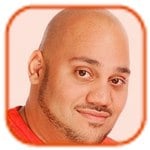 Posted by Andru Edwards Categories: Apple, Cell Phones, Editorial, Features, Home Entertainment, Software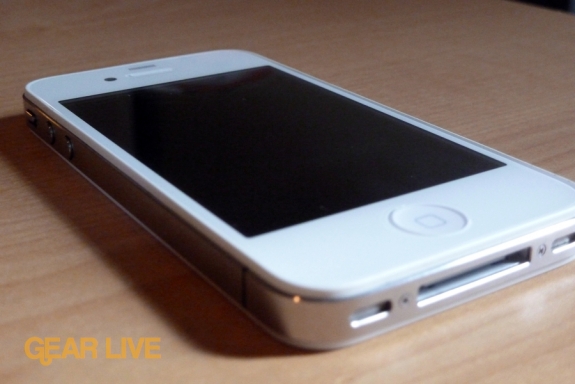 When the iPhone was launched in 2007, I met with Phil Schiller, SVP of World Wide marketing for Apple, and Greg Joswiak, the Apple VP in charge of marketing the iPods and iPhones. During the meeting they showed me the iPhone's many features and shared their goals for the device, which has now become a major business for Apple.
During that meeting, they made a comment that I believe is really the heart of Apple's secret sauce and the cornerstone of how it continues to outsmart its competitors. They laid the iPhone on the table, with it turned off, and asked me what I saw. I told them I saw a 3.5 inch blank screen. They said that from Apples point of view, the "magic" of the iPhone is strictly in the software. And, they de-emphasized the hardware.
Yes, the iPhone was a slick smartphone with a great screen and, at the time, it broke new ground in smartphone design, and Apple was very proud of that. However, with the iPhone turned off, it had very little value. But once it was turned on, the iPhone's OS and apps turned it into a completely different device. While it was a phone, the software made it much more—it became a vehicle for applications. It also had another component that really made it sing and dance; it was also an iPod and was tied directly to iTunes. Now it morphed into a much broader multi-purpose device. It was a phone, a vehicle for apps, and an iPod, which made it a great personal mobile entertainment system.
Click to continue reading The Blank Screen: How Apple Outsmarts Competitors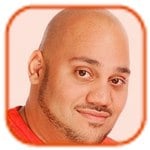 Posted by Andru Edwards Categories: Cameras, Editorial, Features, Handhelds, HDTV, Portable Audio / Video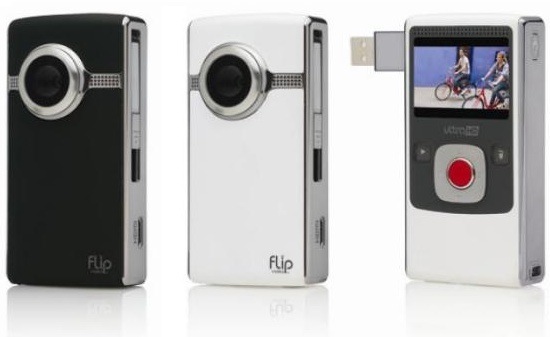 The Flip was never my favorite pocket camcorder. That's partly because it was the darling of everyone else and also because I found more powerful options elsewhere, like the Kodak Zi6 (and then Zi8). Both offer HD video capture, a microphone-in jack and removable media. Flip didn't offer any of that; the Flip team always told me that those features would likely confuse consumers who just wanted to capture video.
Now I realize they were right. In fact more right than any of us had imagined.
A day after Cisco unceremoniously dumped its $590 million purchase in favor of a pure business strategy, Flip owners and even the Flip CEO are busy licking their wounds and wondering exactly what happened. I'll tell you what happened: A device came along that made video capture and sharing even easier than the Flip—end of story.
Flip's demise has to be one of the most spectacular flameouts in recent tech history. When I met with Flip last year (just prior to the launch of the ill-fated Flip SlideHD), Flip had marketshare numbers that looked not only unbeatable, but unstoppable. According to Cisco executives:
Flip sales grew by 300 percent between 2008 and 2009.
Flip led the category throughout the 2009 holiday buying season.
Flip sold more units than Sony, Canon, Kodak, and JVC combined.
Flip cameras were number nine out of Amazon's top 10 selling products.
The "Shoot and Share market" grew over 35 percent in 2009 and and Flip's share of that? A whopping 93 percent.
On CNN's popular iReport user-generated news section, 70 percent of the user-gen video was shot with a Flip.
This was the success story to beat all success stories. And while I complained even then that Cisco wasn't innovating enough with the Flip brand—I wanted a microphone jack and was begging for them to be the first to offer optical zoom—I could not argue with its success.
Click to continue reading Why the Flip camera failed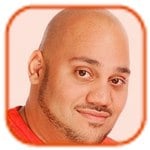 Posted by Andru Edwards Categories: Cell Phones, Editorial, Features, Google, Software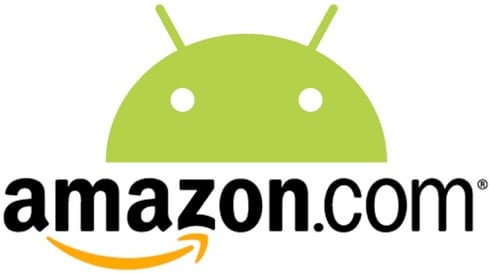 I have been watching Amazon's recent moves involving Android with great fascination. Two weeks ago, it launched the Amazon Appstore that focuses on Android apps, and last week it announced a cloud-based music service with a special version just for Android. Although Google has its own Android Marketplace, Amazon is bringing a more structured store to Android with room for users comments and reviews—a key step to vetting the apps it carries.
This is a very strategic move by Amazon, and it could actually bring some sanity and consistency to the Android development community and all Android users. At the moment, Google's approach to creating Android is scattered. There are so many versions of this OS floating around that the OEMs who license Android are increasingly frustrated with Google's lack of discipline in laying out a consistent roadmap for Android that they can follow.
At first, Google said it would have one version of Android for smartphones and another for tablets. Now it says that it will merge both versions into a product codenamed Ice Cream and that it most likely will be the same OS used on Google TVs in the future as well. Initially, vendors could only use one version for devices with up to 7 inch screens and another one for screens larger then 7 inches but less then 11 inches.
Click to continue reading Amazon is stealing Android from Google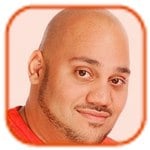 Posted by Andru Edwards Categories: Cell Phones, Editorial, Features, Google, Software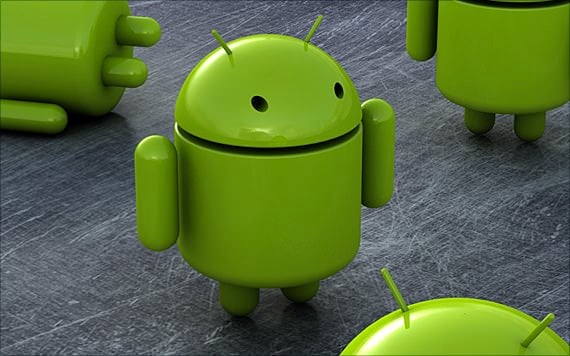 Two and a half years ago, Sergey Brin, Larry Page and T-Mobile introduced the world to the very first phone, the G1. It was a good phone with a workmanlike design, decent keyboard, an average screen and lots of Google goodness built right into it. No one, least of all me, thought it stood much of a chance against the surging Apple iPhone.
For a solid year, the platform looked like a dud. But a funny thing happened on the way to the morgue.
Seven months later, T-Mobile unveiled the keyboard-less MyTouch 3G. As before, it was a nice looking, though slightly curvier, Android phone. It wasn't until the fall of 2009, more than a year after the G1 and Android's launch, that the platform got interesting. That was when Motorola started talking openly about the Droid. By casting aside just two letters and joining with the leading mobile carrier that didn't get the iPhone, Motorola and Google signaled their intention to make Android bolder, sexier and far more desirable.
Click to continue reading A look at the remarkable rise of Android, and where it goes from here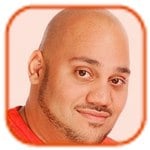 Posted by Andru Edwards Categories: Editorial, Home Entertainment, Software
Spring has sprung, and the best thing about spring isn't the warmer weather or the allergies—it's the baseball. The 2011 MLB season begins Thursday, taking over the lives of fantasy owners and fans alike for the next seven to eight months (depending on how good your team is). Whether you're at work, at home, on on the road, here are a few ways to track your favorite team.
MLB at Bat 11
MLB at Bat 11 is the sanctioned-by-the-league option for following your favorite team throughout the year. It's an app for iOS, Android, BlackBerry, Mac OS, Windows, and other platforms, and it lets fans watch out-of-market games (crucial if your team isn't your local team), track every statistic you can think of, and see "Live Look-Ins" whenever something critical is happening in another game.
There's a lot packed into the MLB at Bat app, but it comes at a cost: the app itself is $14.99 (there's also a very stripped-down version that's free), but if you want to watch live games you'll need a subscription to MLB.tv, which starts at $99 for the season. Luckily, thanks to a deal MLB made with Volvo, you won't need a subscription for the first month of the season, so you can try before you buy.
MLB.TV on Roku and Apple TV
If you own a Roku box ($69 at Amazon) or an Apple TV ($99 at Amazon), you're already almost all set up to watch baseball this season. With an MLB.tv subscription (the same one you'll need for the MLB at Bat app), you get access to live-streaming games via your Roku box or your Apple TV, along with plenty of other features like fantasy player tracking, DVR controls, and even on-demand access to local games (which you can't watch live) 90 minutes after the game ends.
Click to continue reading Follow your favorite baseball team on Opening Day the geeky way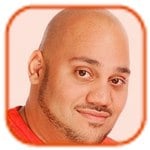 Posted by Andru Edwards Categories: Editorial, Features, Music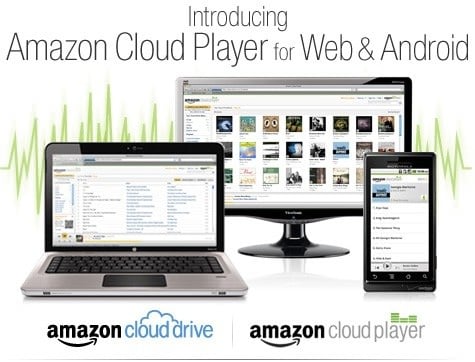 Amazon needs a way to hold on to its music customers in a post-CD era, and tightly integrating its new cloud music service with Amazon MP3 purchases might help it do that, but the concept of a "music locker" is not exactly the most innovative approach and could face licensing issues, according to analysts.
Earlier this week Amazon unveiled a new cloud-based music service that provides users with up to 5GB of free, online music storage, and 20GB of free access for a year if they purchase an album via Amazon MP3. Beyond that, it's $20.
"Amazon needs to establish a strong post-CD role for its music customers, [and] this smartly positioned locker service is an important first step in building that future role," Mark Mulligan, a Forrester research analyst, wrote in a blog post.
Mulligan cautioned, however, that Amazon Cloud Player is not exactly revolutionary. "As logical a next step in the digital music market as locker services might be, they're not an innovation in the music product. They're simply giving people access to the music they have on the devices they own."
Click to continue reading Will Amazon Cloud Player be successful?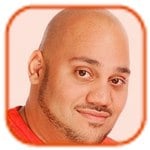 Posted by Andru Edwards Categories: Cell Phones, Editorial, Features, Video Games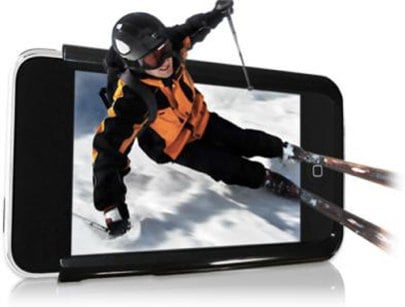 The new Nintendo 3DS promises to be a success not only because it actually works well and does indeed provide a 3D image without any glasses or aid whatsoever, but because it takes amusing 3D photos and is just fun to play with.
When all is said and done, the Nintendo 3DS may actually accomplish what Fuji has been promoting and what many 3D hobbyists have tried: popularizing 3D photography for everyday use.
And, yes, we know that it's a gimmick. But it's a cool gimmick.
After taking a few 3D pictures of just about anything, you'll find that they are so compelling that it is hard to express the odd joy you get from them. This is the key to the eventual success of home 3D. It has always failed in the past, because it was somebody else's 3D. It was never personal.
Photography itself never flourished as a hobby when the cameras were the big bulky clunkers utilized by Matthew Brady and others. Think about this. Photography was nothing new during the Civil War in the 1860's, but all the photos were done by a limited number of pros. You have to wonder what the Civil War would have been like if everyone had a cell phone camera like we do today.
Then Kodak produced the Brownie and gave photography to everyman. Next thing you knew, photography became the number one hobby in the world. 3D is following that same pattern. It's just odd that a game company, Nintendo, is the Kodak and the 3DS is the Brownie.
Click to continue reading Will the Nintendo 3DS pave the way for a 3D iPhone?
© Gear Live Inc. – User-posted content, unless source is quoted, is licensed under a Creative Commons Public Domain License. Gear Live graphics, logos, designs, page headers, button icons, videos, articles, blogs, forums, scripts and other service names are the trademarks of Gear Live Inc.