Check out our 2013 Holiday Gift Guide, win some awesome gadgets!
Our 2013 Holiday Gift Guide is in full swing - we are adding our recommendations daily, aimed at men, women, teens, families, techies, and more. If you need help figuring out what to get the people in your life, head on over to our Guide for some ideas. We'll even be giving away some of the items featured this year!
First up? We're giving away an iPad mini, Rdio subscriptions, and more!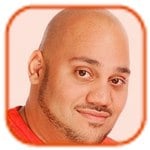 Posted by Andru Edwards Categories: Editorial, Home Entertainment, Software
Spring has sprung, and the best thing about spring isn't the warmer weather or the allergies—it's the baseball. The 2011 MLB season begins Thursday, taking over the lives of fantasy owners and fans alike for the next seven to eight months (depending on how good your team is). Whether you're at work, at home, on on the road, here are a few ways to track your favorite team.
MLB at Bat 11
MLB at Bat 11 is the sanctioned-by-the-league option for following your favorite team throughout the year. It's an app for iOS, Android, BlackBerry, Mac OS, Windows, and other platforms, and it lets fans watch out-of-market games (crucial if your team isn't your local team), track every statistic you can think of, and see "Live Look-Ins" whenever something critical is happening in another game.
There's a lot packed into the MLB at Bat app, but it comes at a cost: the app itself is $14.99 (there's also a very stripped-down version that's free), but if you want to watch live games you'll need a subscription to MLB.tv, which starts at $99 for the season. Luckily, thanks to a deal MLB made with Volvo, you won't need a subscription for the first month of the season, so you can try before you buy.
MLB.TV on Roku and Apple TV
If you own a Roku box ($69 at Amazon) or an Apple TV ($99 at Amazon), you're already almost all set up to watch baseball this season. With an MLB.tv subscription (the same one you'll need for the MLB at Bat app), you get access to live-streaming games via your Roku box or your Apple TV, along with plenty of other features like fantasy player tracking, DVR controls, and even on-demand access to local games (which you can't watch live) 90 minutes after the game ends.
Click to continue reading Follow your favorite baseball team on Opening Day the geeky way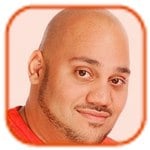 Posted by Andru Edwards Categories: Editorial, Features, Music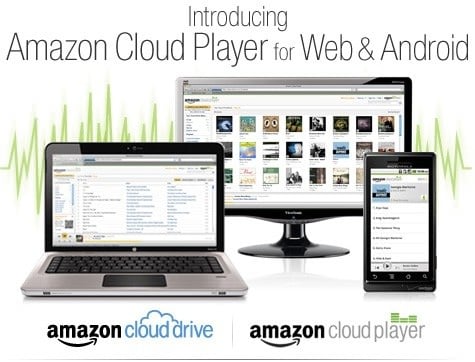 Amazon needs a way to hold on to its music customers in a post-CD era, and tightly integrating its new cloud music service with Amazon MP3 purchases might help it do that, but the concept of a "music locker" is not exactly the most innovative approach and could face licensing issues, according to analysts.
Earlier this week Amazon unveiled a new cloud-based music service that provides users with up to 5GB of free, online music storage, and 20GB of free access for a year if they purchase an album via Amazon MP3. Beyond that, it's $20.
"Amazon needs to establish a strong post-CD role for its music customers, [and] this smartly positioned locker service is an important first step in building that future role," Mark Mulligan, a Forrester research analyst, wrote in a blog post.
Mulligan cautioned, however, that Amazon Cloud Player is not exactly revolutionary. "As logical a next step in the digital music market as locker services might be, they're not an innovation in the music product. They're simply giving people access to the music they have on the devices they own."
Click to continue reading Will Amazon Cloud Player be successful?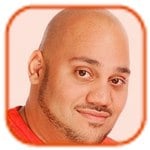 Posted by Andru Edwards Categories: Cell Phones, Editorial, Features, Video Games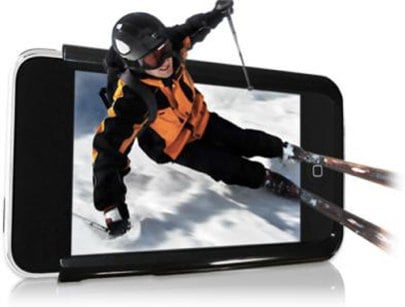 The new Nintendo 3DS promises to be a success not only because it actually works well and does indeed provide a 3D image without any glasses or aid whatsoever, but because it takes amusing 3D photos and is just fun to play with.
When all is said and done, the Nintendo 3DS may actually accomplish what Fuji has been promoting and what many 3D hobbyists have tried: popularizing 3D photography for everyday use.
And, yes, we know that it's a gimmick. But it's a cool gimmick.
After taking a few 3D pictures of just about anything, you'll find that they are so compelling that it is hard to express the odd joy you get from them. This is the key to the eventual success of home 3D. It has always failed in the past, because it was somebody else's 3D. It was never personal.
Photography itself never flourished as a hobby when the cameras were the big bulky clunkers utilized by Matthew Brady and others. Think about this. Photography was nothing new during the Civil War in the 1860's, but all the photos were done by a limited number of pros. You have to wonder what the Civil War would have been like if everyone had a cell phone camera like we do today.
Then Kodak produced the Brownie and gave photography to everyman. Next thing you knew, photography became the number one hobby in the world. 3D is following that same pattern. It's just odd that a game company, Nintendo, is the Kodak and the 3DS is the Brownie.
Click to continue reading Will the Nintendo 3DS pave the way for a 3D iPhone?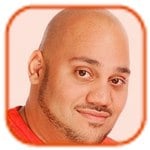 Posted by Andru Edwards Categories: Broadband, Cell Phones, Editorial, Wireless / WiFi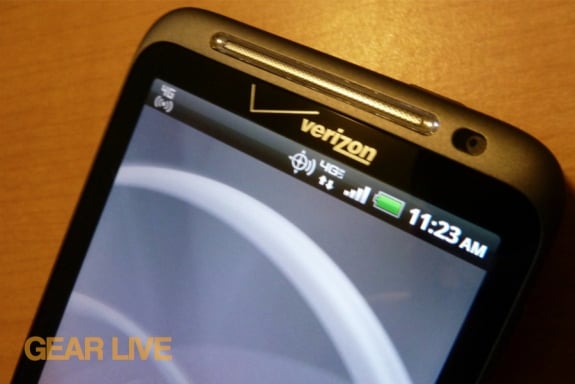 I'm addicted to 4G, and it could happen to you, too.
By now, almost everyone has seen TV commercials advertising 4G phones. Essentially, a 4G mobile hotspot lets you work anywhere as if you were at home or in the office with a fast broadband connection. With sustained average download speeds in excess of five megabits per second, it's likely you won't be able to tell the difference.
Granted, many felt the same way about the first 3G cellular modems released several years ago. But the Web has become much more advanced since then; all that extra AJAX and HTML5 code takes more bandwidth. People are also streaming more music and video these days. As a result, 3G no longer seems like enough.
In addition, the Apple iPhone 4 and Android smartphones running OS 2.2 (commonly known as Froyo) now offer mobile hotspot capability. That means that for an extra monthly fee, you can use your phone as a 4G hotspot for up to five devices—or even eight, in the case of the HTC Thunderbolt. You no longer need to buy a separate cellular modem, which was really just one more thing to carry around, charge all the time, and worry about losing. Mobile hotspot access averages $20 per month across the major U.S. carriers. That's not chump change, but it's a long way from the $50 to $60 per month a separate USB modem normally costs.
Click to continue reading It's official: I'm addicted to 4G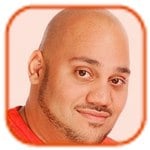 Posted by Andru Edwards Categories: Corporate News, Editorial, Features, Wireless / WiFi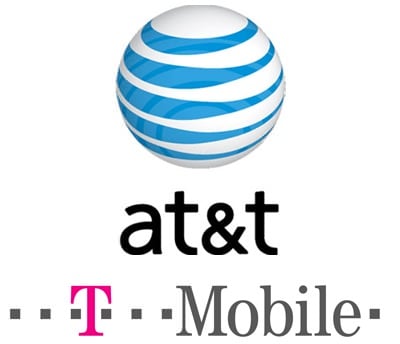 AT&T just announced it will buy T-Mobile USA for $39 billion. If the transaction gets approved by the government and closes in a year as planned, it will create the nation's largest wireless carrier by far.
While this is great news for both companies, it's an awful idea for consumers - and I desperately hope the US antitrust authorities rake this merger over the coals.
An AT&T/T-Mobile merger at least makes more sense than the silly T-Mobile/Sprint idea which was being bandied about. Both carriers use the same technologies: GSM, HSPA+ and LTE. While they're on different frequency bands, radios which use all of the relevant bands are becoming easier to build.
The merger neatly solves T-Mobile's long-term problem of not having enough spectrum for LTE, the 4G technology which will soon be a global standard. It gives T-Mobile's struggling parent, Deutsche Telekom, a gigantic cash infusion. And it lets AT&T once again position itself as the number-one carrier against Verizon Wireless, which leapfrogged AT&T technologically this year with Verizon's 4G LTE launch.
AT&T is ahead of T-Mobile on building LTE. T-Mobile is far ahead of AT&T on building HSPA+, a intermediate 4G technology that fits right between the carriers' existing 3G networks and LTE. Together, they could have a smooth and powerful nationwide network.
AT&T's press release for the merger backs this up. The combined carrier will be able to build out much more LTE Than AT&T could alone, by combining AT&T's 700 Mhz spectrum with T-Mobile's AWS spectrum.
For stockholders, this all sounds great. With reduced competition and the efficiencies of a combined network, the new company will probably be quite profitable.
For phone owners, tech lovers, and American consumers, this is a total disaster.
Click to continue reading AT&T Buys T-Mobile: Good for AT&T, Bad for Customers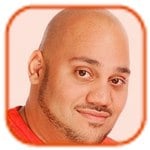 Posted by Andru Edwards Categories: Editorial, Features, Microsoft, Portable Audio / Video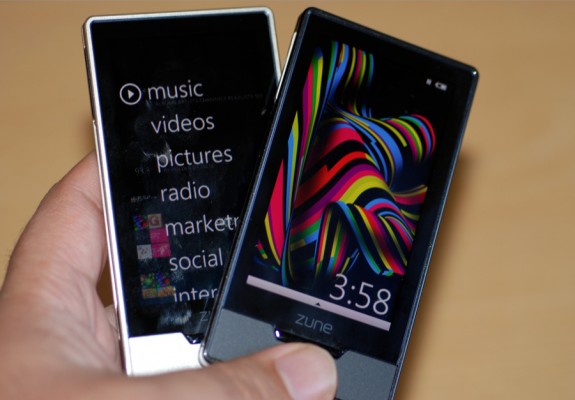 Dear Microsoft: Manage your message or someone will do it for you. Case in point: the recent, none-too-surprising news that the lovely Zune HD will meet a timely death. Within minutes of the news breaking, stories and tweets flooded the Internet declaring, "The Zune is Dead." This was followed by people asking if everything "Zune" was gone or just the hardware. I assured people that the obvious answer was the hardware only, but is it that obvious? And why wasn't Microsoft out in front of this information?
Yes, the fact that Microsoft is giving up on music player hardware is bad news for Microsoft and good news for Apple, but it's up to Microsoft to stand up and explain its decision and strategy. In the absence of clear information from Microsoft, everyone else can and will shape the message. So now, even though most within the industry are quite sure that the Zune software and service, which lives on in phones and PCs, is in no danger, average consumers are no longer certain. They could at this very minute be making plans to switch to Apple, iPods and iTunes.
If I were Microsoft CEO Steve Ballmer, I would have stepped forward and explained the shift away from music-only hardware (leaving aside the fact that most music players do a whole lot more). Then, while wiping away one single tear, I would have quickly shifted gears to a clear strategy, which isn't even new: "For mobile devices, we're focusing our attention on Windows Phone, which already has Zune and Xbox Live functionality." Then I'd add, "This, friends, is not a loss. Lessons we learned from Zune hardware's five-year life have given us invaluable insight and made it possible for use to deliver the Windows Phone platform and some truly stellar partner-driven hardware to wrap around it."
Click to continue reading Zune Death: Why no word from Microsoft?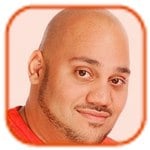 Posted by Andru Edwards Categories: Apple, Editorial, Features, Handhelds, Videos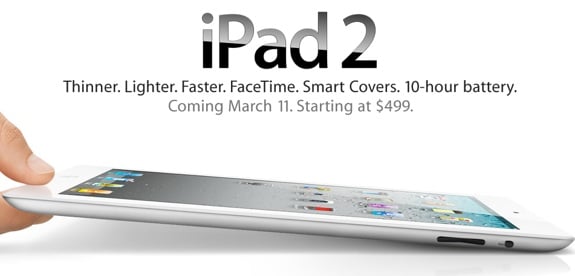 No, the Apple iPad 2 is not a game changer. Instead it simply, firmly establishes Apple once again as the front-runner in the tablet wars. Apple and chief executive Steve Jobs (who made an appearance and received a standing ovation) focused on all the right areas to ensure that the Apple iPad will remain the tablet you have to rule out before you buy any others.
As I predicted, Apple added not one, but two cameras. This makes perfect sense, though I was not particularly happy to hear an Apple exec say on stage that the iPad is perfectly suited for these cameras and FaceTime. Why couldn't the first-generation iPad, which I own, also have been considered perfect for at least one camera? Apple didn't say anything about the resolution on the cameras, though we know the rear one can capture 720P, more or less - the Apple definition for "High Definition." Please, no one tell Steve Jobs that someone on the iPad team sneaked by an accessory that outputs full 1080p from the device (more on that later).
Click to continue reading Apple iPad 2 hands-on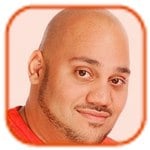 Posted by Andru Edwards Categories: Apple, Displays, Editorial, Features, Handhelds

In the lead-up to the iPad 2 announcement, many were predicting that Apple would give the tablet's 9.7-inch screen a bump in resolution. But when Steve Jobs revealed the second-generation iPad to the world, it had the same pixel count as the first one: 1,024x768, even though the display was revamped to be considerably thinner. Why no extra pixels?
Looking at the history of the display on the iPhone offers some clues. Apple kept the display of the iPhone at the same 480x320-pixel resolution for the first three versions of the phone, and when it finally upgraded the display for the iPhone 4, the bump was huge, doubling the display resolution to 960x640 pixels. The upgrade also introduced the term "retina display," a piece of marketing jargon that Apple doesn't quantify, but generally means a display that is better than the limits of human vision.
Click to continue reading Here's why iPad 2 didn't get a Retina Display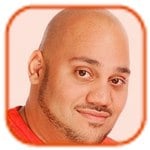 Posted by Andru Edwards Categories: Apple, Editorial, Features, Google, Handhelds, Software
Apple's March 2 event is all but guaranteed to bring us the iPad 2, most likely with dual cameras and a revamped OS. It arrives two months after CES 2011, to a landscape littered with tablets from scores of manufacturers, most of them with one thing in common: they are running Google's Android OS. But only a handful of them run Android 3.0 (Honeycomb), the first Android tablet OS. Can tablets like the Motorola Xoom—the first Honeycomb device—take on the iPad?
If the past is any indicator, it doesn't look good. This has less to do with quality of product, however, and more to do with the manner in which the product is brought to the public.
The clear advantage Apple has over just about every competitor—except perhaps for RIM—is that it relies on no external manufacturers for its products. To clarify: of course Apple needs to farm out production of the components that make up its devices to OEMs, but when you see a new iPad, it is from Apple, running an Apple OS, for sale at the Apple store. The closest Apple comes to working with other companies is its partnerships with Verizon and AT&T for the iPhone and iPad. For the most part, however, Apple is its own, self-controlling entity. With no company—other than the carriers and OEMs— with which to coordinate, Apple can create a realistic product release timeline and stick to it.
Click to continue reading How Google can learn from the iPad 2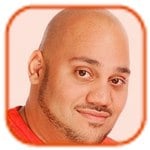 Posted by Andru Edwards Categories: Apple, Editorial, Features, Handhelds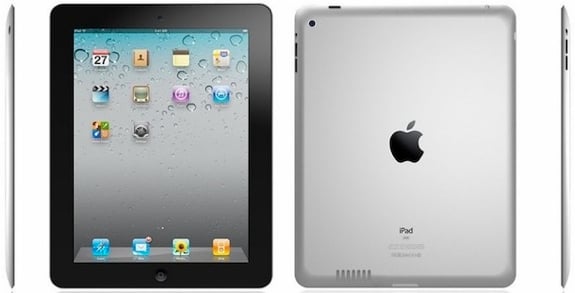 It's been a year since Apple took the wraps off its first tablet. In those past 12 months, the iPad hasn't had too much serious competition, and has easily dominated the tablet market. But with the recent introduction of Google's tablet-specific Honeycomb Android OS on devices like the Motorola Xoom, the tablet space is finally starting to get interesting.
And while other companies like HP, Motorola, and RIM are releasing first-generation tablets, Apple is set to unveil its second-gen iPad tomorrow. The invites have been sent, and the blogosphere is bursting with all sorts of ideas about what the 'iPad 2' might look like. But as anyone who follows Apple knows, nothing is certain until it's unveiled on stage in San Francisco. Here are 11 ways Apple could knock it out of the park with its next iPad:
Add a Verizon 3G iPad
The fact that Verizon started selling the Wi-Fi-Only iPad with a Mi-Fi bundle back in October, and since the iPhone 4 landed at Verizon last month, we can't see a reason why the next iPad wouldn't be available on both AT&T and Verizon. There could be an existing exclusivity agreement where AT&T would get the iPad 2 first, and then Verizon would follow sometime later, but my fingers are crossed that this won't happen.
Even Better, Make it a 4G Verizon iPad
Verizon's 4G network has been up and running since December, and the first LTE phones are expected any day now. Also, if you buy a Motorola Xoom, it comes with the promise of a free future 4G upgrade. Why not the iPad 2? Hopefully, the accompanying data plan wouldn't be prohibitively expensive.
Click to continue reading 10 features we'd love to see in the next iPad
© Gear Live Inc. – User-posted content, unless source is quoted, is licensed under a Creative Commons Public Domain License. Gear Live graphics, logos, designs, page headers, button icons, videos, articles, blogs, forums, scripts and other service names are the trademarks of Gear Live Inc.