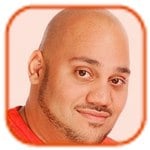 Posted by Andru Edwards Categories: Cell Phones, Corporate News, Handhelds,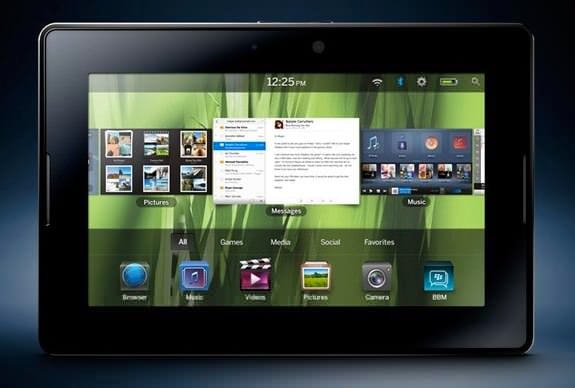 Research in Motion wrote off $485 million worth of PlayBooks that it was unable to sell, as net income and revenue both fell significantly from a year ago.
RIM also said that a delay in a key dual-core chip will push back the release of the company's first BlackBerry 10 smartphones to the latter half of 2012.
Both Jim Balsillie and Mike Lazaridis, the company's co-chief executive officers, said that they asked the company's compensation committee to reduce their respective salaries to just a dollar, even as a cross-management team works to cut costs. Balsillie said that the decision had been made because of a perception that the company's management had "fallen short" of expectations.
In all, RIM reported a number of future disappointments, even as the company's top line continued in the black, thanks to its success overseas. RIM was profitable, even through net income fell to $265 million from $911 million a year ago. Revenue fell 5 percent from the same period, from $5.5 billion to $5.2 billion.
"We ask for your patience and confidence and hope to report further progress in the coming quarters," Lazaridis said in a conference call with analysts.
Click to continue reading RIM BlackBerry 10 smartphones delayed, PlayBook written off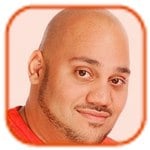 Posted by Andru Edwards Categories: Handhelds, Hot Deals,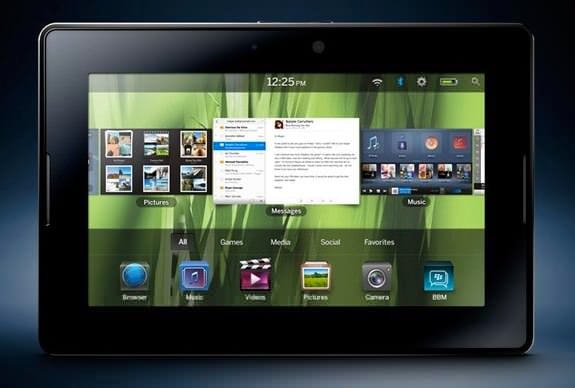 It worked for the HP TouchPad, why not the BlackBerry PlayBook? A sneak peek at the Staples Black Friday 2011 deals (check out our Black Friday 2011 page!)shows a huge price drop on Research in Motion's struggling tablet: just $199 for the 16GB version.
That's a $300 price drop from when the 16GB PlayBook made its debut in April.
Meanwhile, all versions of the PlayBook will get a discount in Canada: $199 for the 16GB model, $299 for 32GB, and $399 for 64GB. That will apparently run from Nov. 18 to Dec 1.
Click to continue reading Staples Black Friday 2011 sale brings a $199 BlackBerry PlayBook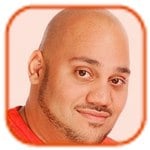 Posted by Andru Edwards Categories: Corporate News, Handhelds,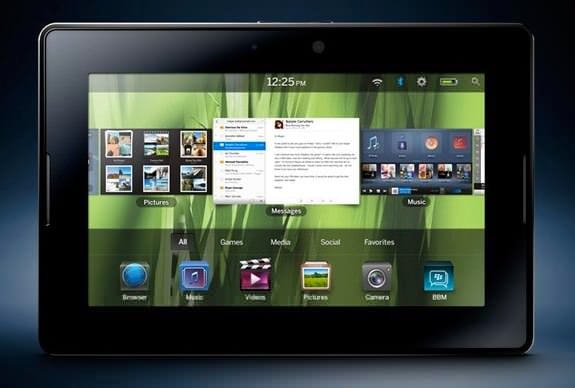 It hasn't exactly been smooth sailing for the BlackBerry PlayBook since its April debut, but according to financial analysts, the tablet might not be a complete disaster for Research in Motion.
RBC Capital Markets analyst Mike Abramsky estimates that RIM has sold about 250,000 PlayBooks to date, and could sell about 500,000 in the quarter. Abramsky and his team checked out PlayBook stock at 180 Best Buy stores and found that 14 percent of the 16GB versions were sold out, 71 percent of the 32GB PlayBooks were gone, and 84 percent of the 64GB tablets had been purchased. He cautioned, however, that the sell-outs on the 32GB and 64GB "appear allocation related."
Abramsky found that returns for the PlayBook are "nominal," despite setbacks that include a recall of 1,000 tablets and the lack of a native email client.
This comes about a month after Peter Misek, an equity analyst with Jefferies, speculated that RIM possibly sold 45,000 PlayBooks in the first few days.
Click to continue reading BlackBerry PlayBook selling moderately well, so who is buying them?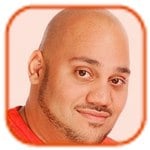 Posted by Andru Edwards Categories: Cell Phones, Editorial, Features, Microsoft,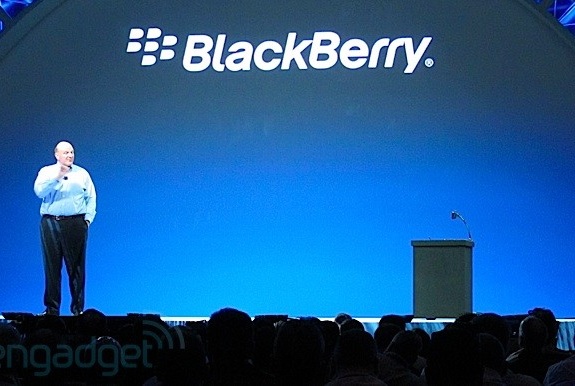 At this week's BlackBerry World trade show, everyone expected the top headliner to be the company's just-released PlayBook tablet and its new software offerings. As it turned out, the gadget ended up taking second spot to a surprise guest: Microsoft boss Steve Ballmer.
Ballmer came out during RIM co-CEO Mike Lazaridis' keynote yesterday morning to announce a partnership that would bring Microsoft's Bing search engine to BlackBerries. Search is a big deal in mobile devices, so it's fitting that a heavy hitter from Microsoft came to give its blessing, but many took the appearance of the CEO as a clear sign of bigger things to come.
Does RIM know what it's in for, though? There's considerable doubt over whether the company's strategy and platforms can be successful over the next couple of years. If they're not, Microsoft could end up owning RIM.
"Will Microsoft buy RIM? That is a possibility and a fast track for Microsoft to gain a foothold in the mobile hardware business," says Harry Wang, director of mobile research at Parks Associates. "RIM's market capitalization is only $25 billion and Microsoft has $48 billion in cash. If RIM's value drops to $15 billion, it will become an attractive target for Microsoft. Maybe Steve Ballmer was planting that seed during his keynote appearance at Blackberry World."
Click to continue reading Microsoft should buy RIM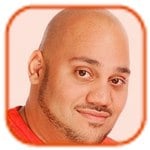 Posted by Andru Edwards Categories: Handhelds,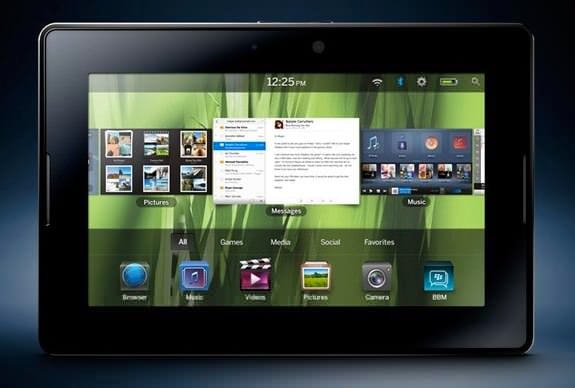 The 7-inch BlackBerry PlayBook tablet goes on sale today in the U.S. and Canada. The PlayBook has a 1024x600 touchscreen display, and a dual-core, 1-GHz Cortex A9 microprocessor backed by a full gigabyte of RAM. It's offered in 16GB for $499, 32GB for $599, and 64GB for $699 - for even better prices check out the PlayBook on eBay.
While reviews for the new tablet have been generally positive (see our BlackBerry Playbook review,) the PlayBook had a tough time actually getting off the ground. It's been criticized for its lack of native email, calendar, and organizing apps. Furthermore, the tablet was delayed, which could be attributed to high demand for Apple's iPad. The release date, originally slated for the first quarter of 2011, was reportedly pushed back due to a shortage of touch screen panels, which Apple had already allegedly obtained for the iPad 2.
When the iPad 2 went on sale in the U.S. March 11, eager Apple fanboys were camped out in long lines in hope of snagging one of the popular tablets. In the first sales weekend, analysts estimate Apple sold nearly half a million iPad 2s. The tablet sold out within a matter of days, and the wait time went up to five weeks.
Click to continue reading BlackBerry PlayBook goes on sale, iPad 2 not worried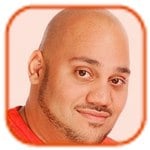 Posted by Andru Edwards Categories: Handhelds, Product Reviews,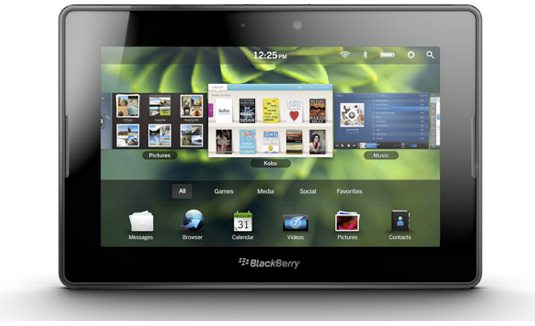 After months and months of anticipation, Research In Motion's debut tablet, the BlackBerry PlayBook, is finally here. The good news is that the user interface for the new BlackBerry Tablet OS is beautiful, graceful, and operates with a simplicity that rivals that of the Apple iPad 2 ($499) and bests the Motorola Xoom's ($599-$799) oft-cluttered screens. The bad news is that, at launch, there's a lot missing. First, there's no native e-mail support. (Didn't the RIM usher in the era of mobile e-mail with the BlackBerry?) The PlayBook also suffers from a dearth of compelling—or smooth-functioning—apps. Then there's the absence of should-be-standard features—why include a front-facing camera, but no video-chat app? Updates, RIM promises, will bring much of what's missing to the PlayBook in the near future. Throw in some better app selection, too, and the PlayBook may be worth revisiting down the road, but right now, it's unfinished.
The Wi-Fi-only BlackBerry PlayBook comes in three storage capacities—16GB ($499), 32GB ($599), and 64GB ($699). The PlayBook is priced identically to the Wi-Fi-only Apple iPad 2 for the same storage capacities. Currently there's no version with cellular service, though BlackBerry users can use their smartphones as hotspots for the tablet at no extra charge. RIM has announced a 4G PlayBook that's scheduled to launch this summer, along with LTE and HSPA+ versions that will be available later this year. Sprint has confirmed it will carry the WiMAX 4G model, and Verizon and AT&T are widely rumored to pick up the LTE and HSPA+ models respectively.
Click to continue reading BlackBerry Playbook review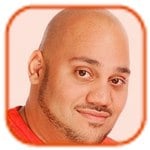 Posted by Andru Edwards Categories: Handhelds,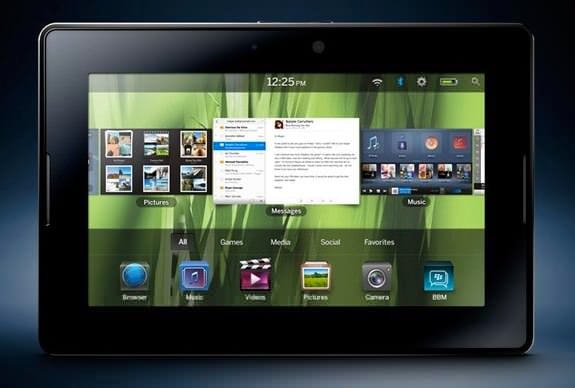 The Wi-Fi version of the BlackBerry Playbook will be available at Best Buy and other retailers starting April 19, Research in Motion said today.
Best Buy is now accepting pre-orders for the device in stores and online. It's available in 16GB for $499, 32GB for $599, and 64GB for $699.
Best Buy and Future Shops in Canada will also have the Playbook on April 19 and are accepting pre-orders.
In the U.S., the Playbook will also be available at AT&T, Sprint, and Verizon stores, as well as CBeyond, Cellular South, Cincinnati Bell, Office Depot, RadioShack, ShopBlackBerry.com, Staples, and BlackBerry from Wireless Giant.
Click to continue reading BlackBerry Playbook launches April 19 for $499, pre-order it now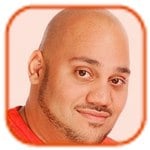 Posted by Andru Edwards Categories: Corporate News,
RIM might be close to making its tablet debut with its upcoming Playbook, but there's one thing that won't be accompanying this device to the market: an ongoing chief marketing officer.
A spokeswoman for RIM told PCMag that chief marketing officer Keith Pardy was leaving "for personal reasons," as first reported in the Wall Street Journal last Friday.
Pardy will continue working at RIM for six months to help with the transition. Furthermore, Pardy shared the news internally a month ago.
RIM poached Pardy from Nokia in late 2009. The departure now leaves RIM without an executive on top mere weeks before the company is expected to launch its flagship Playbook table—either in late March or early April, depending on which batch of rumors you subscribe to. However, according to IHS iSuppli analyst Rhoda Alexander, the executive departure isn't likely to affect the Playbook's launch.
Click to continue reading RIM chief marketing officer leaves right before Playbook launch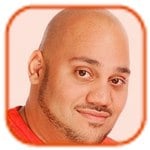 Posted by Andru Edwards Categories: CES, CES 2011, Features, Handhelds,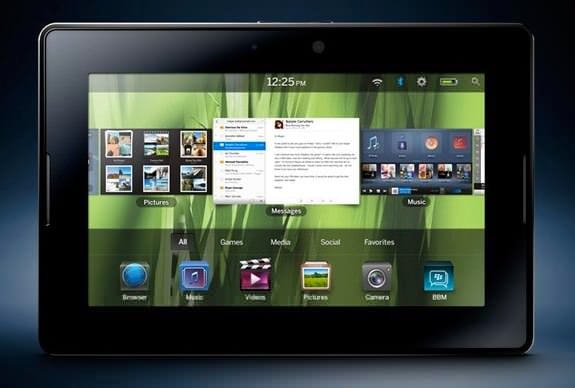 This time last year, the tech world was holding its collective breath for the "slate" device Apple was heavily rumored to be releasing. A few weeks after CES, we had the Apple iPad, and a new product category with a clear leader was officially born. Since then, it feels like someone poured water on the tablet category or fed it after midnight. The sheer multitude of tablets seems to multiply like gremlins, and many of the products are equipped with operating systems that have a few gremlins of their own. CES 2011, nonetheless, will be remembered as the opening bell for the year of the tablet. Thus far, only two true contenders, Apple's iPad and Samsung's Android-based Galaxy Tab, have emerged as viable, enviable tablets. In about a week, that will all change…maybe.
Click to continue reading Tablets set to take the stage at CES 2011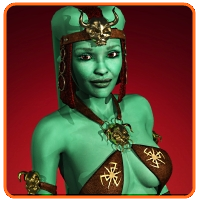 Posted by Patrick Lambert Categories: Handhelds, Videos,
At a Rogers TabLife conference this past week David Neale from RIM provided a very interesting first look at their upcoming tablet, the BlackBerry Playbook. As he commented about the media skepticism on whether the recently announced tablet was up to par with the iPad and Android tablets, or if it even existed, he said "it does live!" The video presentation showed the fast processor, 1080p video, flash browser and multi-tasking. He also promised that the unit was not finished too and that it would be even faster. In the questions part of the interview he touched on the fact that the tablet is aimed at the "professional grade" audience. He also said security was a top concern, and that it would securely pair with BlackBerry smartphones via Bluetooth. He stated that 7-inches would be the form factor for the first instance, but that he could see more sizes coming in the future, and even devices with keyboards. Check out the video for more interesting tidbits from the 18 minutes presentation.
Read More

| Vimeo

© Gear Live Inc. – User-posted content, unless source is quoted, is licensed under a Creative Commons Public Domain License. Gear Live graphics, logos, designs, page headers, button icons, videos, articles, blogs, forums, scripts and other service names are the trademarks of Gear Live Inc.