Posted by Janie Franz Categories: Lunch, Recipes, Summer Cooking, Condiments, Salad, America, Southern, Parties,
These tea sandwiches are spicy and make a great addition to a summer tea. They are based on the New Orleans favorite Muffuletta, a garlicky olive salad. You can also add thinly sliced meats to the cheese if you wish.
Ingredients:
1 pkg. steak buns (6) (with sesame seeds if possible)
Olive Salad - Recipe Below
12 slices Havarti Cheese, sliced paper thin
Herb Butter - Recipe Below
Olive Salad
1/3 cup green olives, pitted, minced
1/3 cup kalamata olives, pitted, minced
2 garlic cloves, finely minced
1/4 cup parsley, finely minced
½ tsp. oregano, finely minced
1/4 tsp. pepper
1/4 cup olive oil
2 drops green pepper sauce
Preparation:
Mix all ingredients together.

Herb Butter
1/4 cup butter, softened
1 tsp. garlic, minced finely
1 tbsp. roasted red bell pepper, minced
2 tsp. parsley, minced
1/4 tsp. lemon juice
3/4 tsp. Dijon mustard, coarse stone ground
1/4 tsp. each, marjoram, chives, oregano, tarragon (or any combination of fresh herbs), finely minced
Preparation:
Mix all ingredients into the softened butter.
Slice buns, if they aren't pre-sliced. Butter inner side of each bun. Spoon 1 tsp. of Olive Salad on the bottom halves of the buns. Top with 2 slices of cheese each and the buttered bun tops. Slice into quarters. Let the Muffuletta sit for at least an hour and then serve.
Posted by Janie Franz Categories: Books, Recipes, Salad,
Rosalind Creasy's Edible Salad Garden was the first in the Edible Garden Series that began in 1999. In a little over 100 pages, Creasy lays out everything you need to know about putting in a salad garden by your kitchen door. It's a handy little book, divided into three sections: The Edible Art of Salad Gardens, The Encyclopedia of Salad Greens, and Favorite Salad Recipes. She also includes two appendices: Planting & Maintenance and Pests & Disease Control. Through it all are stunning photographs of her own garden, close ups of various salad greens, and pictures of salad at the table.
An organic gardener, Creasy shows you how to raise these succulent greens without chemical fertilizers or pesticides. Since most lettuces and other salad edibles have few pests and are easy to grow, going organic won't be hard. However, if you are a novice gardener, you might want to get some additional advice from your local country extension office or a gardening friend, since some of Creasy's instructions assume you know your way around the dirt.
Still, Edible SaladGarden is a great handbook for the home gardener.
Posted by Janie Franz Categories: Fruit, Salad, Vegetables, Wine,
Most people think of salads as being appetizers or palate cleansers. A simple green salad dressed in oil and vinegar is just that. But summer salads can be your entire meal or half of it if paired with a sandwich or soup. Serving a wine with them can enhance your dining experience.
But which wine? The trick here is to consider the weight of the salad, its ingredients, and the acidity of the salad dressing. If you have a salad with meats or grilled vegetables, serve something heartier like a Chardonnay or a Pinot Noir. If your salad has arugula, escarole, or other peppery greens, use a Petite Syrah or Zinfandel.
If you have added cheese, pair the wine as you would a fruit. For example, if you have a blue cheese or Roquefort, you would normally serve it with pears or other sweet, mild fruits. Pair it with a sweeter wine like a Riesling or Gewurztraminer. A smoked cheese in a salad can handle a strong red wine.
If berries or other sweet fruit are in your salad, a Pinot Noir is excellent. Subtle fruits like apple, melon, pear, or mango can be paired with a Chardonnay, a Sauvignon Blanc, or a Riesling.
To avoid the acid in your salad dressing from competing with the acid in your wine, try using fruit juice (orange or lemon) or a sweet balsamic vinegar instead of regular vinegar.
But most of all, have fun and experiment with different wine choices with your summer salads. Buy a couple of different types of wine. If something doesn't quite jive, try the other one. Keep experimenting.
Posted by Janie Franz Categories: Quick Meals, Recipes, Condiments, Salad, Far East,
This simple Sesame Thai Salad Dressing recipe requires just four simple ingredients. This one is especially good when poured over leaf lettuce, mandarin oranges, cooked asparagus, and slivered almonds:
Sesame Thai Dressing
Ingredients:
1/4 cup white vinegar
1/4 cup sesame oil
1 teaspoon brown sugar
1/4 cup soy sauce
1 tablespoon Hoisan sauce
Put all ingredients into a bowl, add the oil, and whisk together.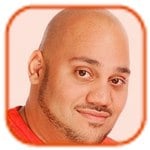 Posted by Andru Edwards Categories: Quick Meals, Recipes, Condiments, Salad,
Here is a recipe for a great-tasting homemade Balsamic Vinegar dressing!
Balsamic Vinegar Dressing
1/3 cup vinegar
1/3 cup oil
1 teaspoon Dijon mustard
½ teaspoon marjoram
1 teaspoon salt
1 teaspoon shallot, minced (optional)
1/4 teaspoon pepper
Put all ingredients in a small bowl. Combine by whisking or using an emulsion blender.
TIP: Chef Scott suggests soaking the shallot in vinegar to take the bite out before mincing it.
Posted by Janie Franz Categories: Quick Meals, Recipes, Condiments, Salad,
If you are looking for a quick and easy salad dressing that you can make at home, this Green Herb Dressing should fit the bill:
Green Herb Dressing
Ingredients:
3 tablespoons oil
1 tablespoon vinegar
2 tablespoons lime juice
up to 1/3 cup water
1 green onion, minced
1 teaspoon fresh rosemary
1 tablespoon parsley
Put everything into a container and blend with an emulsion blender. Take note that the Rosemary will keep it's shape when all is said and done.
Posted by Janie Franz Categories: How To, Condiments, Salad, Vegan, Vegetarian,
Freshly made salad dressings can enhance any salad green. The trick is to produce a dressing that is light without masking the subtle flavors of the salad. A splash of olive oil or balsamic vinegar often is all that is needed.
For those who can't bear their salad greens naked, we recommend good olive oil, either extra virgin - or the new - lighter-tasting varieties. Either white vinegar or cider vinegar can be used in many salad dressing recipes.
Chef Scott's tip: For any salad dressing, always whisk the oil into the vinegar either before adding the other ingredients or afterwards. This will keep the oil from "breaking" or separating from the dressing. But if you are dressing the salad before plating and will not be serving the dressing on the side, you can just mix and pour. Whisking the oil into the dressing, however, is a good habit to get into.
Posted by Janie Franz Categories: Utensils, Kitchen Gadgets, Condiments, Salad,
The Salad Chef is ideal for the extreme home gourmet cook. You create your salad dressing mixture in the glass carafe, which has pre-marked lines for oils and vinegars. Then, you insert the mini battery-powered emulsifing blender (what Emeril often calls a "Boat Motor") into the carafe and blend away. The Salad Chef comes with an instruction booklet and fill-line charts so you don't even have to measure
The Gourmet Oil Mister is a sleek stainless steel container that can be filled with oil or even a thin salad dressing. You pump the can to build up the pressure and then spray onto your salad. You can also use it to spray pans or directly onto meats, fish, or veggies. Many of the commercial oil sprays have additives (usually alcohol) to atomize the oil. Pump sprays are an alternative, but even then you can't always get your favorite brand of olive oil or other vegetable oil in them. This way, you can use your favorite oils and not add something non-food related to your meal.
Posted by Janie Franz Categories: How To, Condiments, Salad,
The subtle flavors of delicate mixed greens should not be masked by heavy dressings, like cream and highly-spiced ones. A splash of olive oil or balsamic vinegar can often be all that is needed. French vinaigrette, a light dressing made with cider vinegar or lemon juice, oil, salt, and a pinch of dried mustard, is the perfect mate for delicate greens. If you are calorie-conscious, make your vinaigrette with the following formula: 1 part lemon juice or vinegar, 1 part oil, 2 parts water, salt, and dried mustard. You can add garlic and/or light herbs like dill or thyme.
Posted by Janie Franz Categories: Appetizers, Quick Meals, Recipes, Fruit, Salad, Vegetarian,
While we are in the middle of salad week, don't think we forgot about all those tasty salads that have nothing to do with lettuce. In fact, here is a recipe for Italian Tomato Cheese Salad - perfect for use an an hors d'oeuvre or first course:
Italian Tomato Cheese Salad
2-3 tomatoes, sliced thinly
6-8 ounces cheese (mozzarella, baby Swiss, or havarti), sliced thinly
olive oil
salt (optional)
1 teaspoon fresh basil, minced
Slice the cheese to the size of each tomato slice. Place the tomato and cheese slices in three rows down a plate, alternating tomato and cheese. Drizzle with a little olive oil, and salt lightly if desired. Sprinkle minced basil over the salad. The dish may be chilled or served at room temperature.
© Gear Live Media, LLC. 2007 – User-posted content, unless source is quoted, is licensed under a Creative Commons Public Domain License. Gear Live graphics, logos, designs, page headers, button icons, videos, articles, blogs, forums, scripts and other service names are the trademarks of Gear Live Inc.