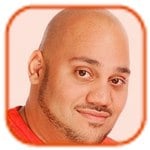 Posted by Andru Edwards Categories: Books, Shopping, Trends,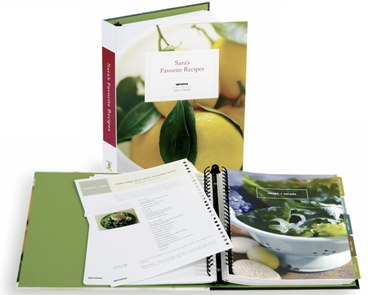 In case you haven't heard of TasteBook, think of it as iTunes for recipes. Basically, you head on over to the site, and you are able to fill your own customized recipe book with a certain number of recipes. You can choose from over 20,000 of them, and you can mix and match them in any way you like. You can even design your own cover! We've seen people create themed books, like vegetarian, chicken recipes, soups, etc., while other just go crazy and throw in anything that looks appetizing to them. The end result is a beaufitul, hard-bound cookbook with recipes that can be removed and put back in.
If interested, head on over to the TasteBook website using this TasteBook coupon and you'll get $10 off of a book. If you end up getting one, let us know what you chose, and what you think once you get it.
Read More

|
Save $10 on TasteBook
Posted by Janie Franz Categories: Preparation, Baking, Shopping, Food Trivia, History, Fruit, Vegetarian,
There are many different varieties of apples available today. Some are old favorites and others are a bit more difficult to find.
Lady or Api apple. One of the oldest varieties, this apple dates from the first century A.D., but is not readily found in most supermarkets. Gourmet shops or fruit sellers in large cities often stock this sweetly tart apple. It is a small red or yellow apple with a red blush and is great for desserts and sauces. Because of their small size, Lady apples add a lovely touch to fruit baskets or are used as a garnish. They are available during the winter.
Click to continue reading A Guide To Different Apple Types
Posted by Janie Franz Categories: Shopping, Tableware, Parties,
One of the staples of any kitchen is its versatile dinnerware. Stoneware (also called potteryware) is just one of those must-haves that combine strength with being microwavable, ovenproof, and dishwasher safe, but finding reputable manufacturers who can bring all of that to the table with good design sense are hard to find. One company, HENN Workshops in Warren, Ohio, began with a couple's dream of furnishing their new home with antique collectibles that they could use every day. Unfortunately, that dream came with a huge price tag as well as the fear of breakage with collectibles. Even finding reproductions was problematic, so in 1982 Jerry and Cherie Henn decided to create their own handcrafted designs in a small workshop in Jerry's farm, which his family had owned for five generations.
Today, HENN Workshops have 300 craftsmen in three manufacturing sites in Ohio and Pennsylvania. They are producing sturdy potteryware that would make our great grandmothers proud to use, but can be popped into the oven or in the microwave. And, most importantly, you can put them in the dishwasher without guilt. The dinnerware, in speckled pattern and jewel and pastel solids, is complemented serving pieces that fit every family's needs. They have platters, giant spaghetti bowls, condiment crocks, and even baskets and tiered wrought iron holders that the dinner plates and serving bowls fit into.
Read More

| HENN Workshops

Posted by Janie Franz Categories: Farming, Shopping, Trends,
Instead of reaching for that package in your supermarket, which often comes from corporate farms or factory animal farms thousands of miles away, make friends with your local farmer at your city's farmer's market this summer.
Organizations like Slow Food, Field to Plate, Chiefs Collaborative, Local Harvest, and Fair Food America are trying to educate consumers about where the food they eat comes from and how it's being grown and harvested. These organizations advocate making connection with the people who grow your food. They suggest that people should buy locally grown foods from farmers markets or directly from growers and ranchers. They suggest reading labels at your supermarket and looking for certified organic, grass-fed, sustainably caught, and fair trade foods.
More importantly, these organizations suggest eating foods in season when their flavors are at their peak. This also means that in order to enjoy strawberries in December, you will need to freeze them in June or make preserves.
Amanda Archibald, founder of Field to Plate, says, "If you are eating off the land, there are no decisions you have to make about vitamins and nutrition, or getting too much of something." What she says makes sense. It's sound nutrition. And, local food in season tastes so much better than something picked green and shipped halfway across the world.
Posted by Janie Franz Categories: Lists, Shopping, Trends, Food Trivia, Organic,
Here's a quick guide to all of those food labels you find in your supermarket:
Certified Organic: Produce grown without pesticides or chemical fertilizers.
Fair Trade: Foods grown and harvested by companies that offer a living wage and acceptable working and living conditions.
Free-range: Chickens allowed to graze in a large open lot and not housed in cages. Some beef and bison are free-range and may be given some grain during the last few weeks to fatten them up. This doesn't harm the animal nor expose it to antibiotics.
Grass-fed or Pasture-fed: Animals that have grazed on pasture land and fed only grass and may be raised without antibiotics and growth hormones.
Locally Grown: Food raised locally, usually within a few miles from where you buy it. This does not mean that the food is organically grown or grown using any sustainable agricultural methods.
No Antibiotics: No Growth Hormones: Meat from animals raised without antibiotics and growth hormones.
Shade Grown: Chocolate or coffee grown in the understory of the rainforest, usually at higher elevations.
Sustainably Caught Seafood: Usually caught with a hook and line, with limited by-catch, and includes dolphin-safe tuna.
© Gear Live Media, LLC. 2007 – User-posted content, unless source is quoted, is licensed under a Creative Commons Public Domain License. Gear Live graphics, logos, designs, page headers, button icons, videos, articles, blogs, forums, scripts and other service names are the trademarks of Gear Live Inc.