« A Look At The iPod Photo | Main | Hot Christmas Item: The Hover Copter »
October 30, 2004
SCOTTeVEST TEC Sport Coat and Hidden Cargo Pants Review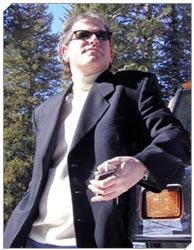 How often have you been in a situation where you had to dress up? Whether it is a formal event, or just going to work in corporate American, many a Gear Live reader has felt the frustration of having to sacrifice gear for looks. I mean, honestly, how many pieces of gadgetry can you carry around in a sport coat and dress pants? Not much. Well, not much until SCOTTeVEST came around. I tried out their TEC Sport Coat and Hidden Cargo Pants at a wedding, and report back with the results after the jump.
Click here to discuss this story on the Gear Live Message Boards



So, obviously I am into my gear. Recently, I had to attend a wedding, and wanted to bring "the usual" with me. I am talking about my wallet and keys, an iPod, digital camera, cell phone, PDA, magazine, etc. Luckily, SCOTTeVEST had just sent me their TEC Sport Jacket and brand new Hidden Cargo Pants for testing. This was the perfect opportunity to test out a product, and see if it was up to task.
If you are unfamiliar with SCOTTeVEST, let me catch you up. SCOTTeVEST's founder, Scott Jordan, decided one day that belt clips just weren't good enough to carry the myriad of devices he needed to have with him throughout the day. When searching clothing stores didn't give him anything suitable, he set out to create what he needed instead. The result was SCOTTeVEST Technology Enabled Clothing. You can find our interview with Scott Jordan here. We were quite pleased when we reviewed the SCOTTeVEST Three.0 Spring jacket. The difference, though, is that was more for leisure and these items are for business.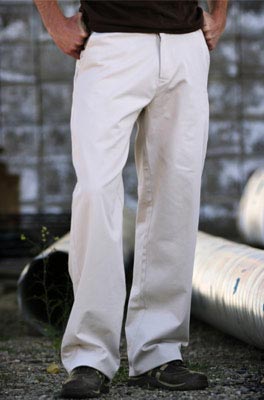 SCOTTeVEST Hidden Cargo Pants

I know you may be wondering what the point is for having technology enabled business wear, but when you look at it beneath the surface, it become more than apparent. Businessmen carry around more technology than you might think. PDA's, cell phones, laptop computers, pens, wallets, maybe an MP3 Player...you get the point. While most companies have been comfortable to provide the urban wear for this demographic, SCOTTeVEST has stepped up to cloth the gadget-loving corporate types.
So, how did the clothing do in testing? Pretty good I'd say. Let's first look at the TEC Sport Jacket. This is a navy colored sport coat which looks like every other sport coat on the outside. Look on the inside panel, and you will find an amazing amount of storage options. Now, while it doesn't have the thirty-something pockets that other coats may have, the 14 hidden pockets provided here are more than enough. I was able to carry all of the items I needed, plus a couple of extra things that the missus felt was best for me to carry around rather than her since I had the extra space. Crap.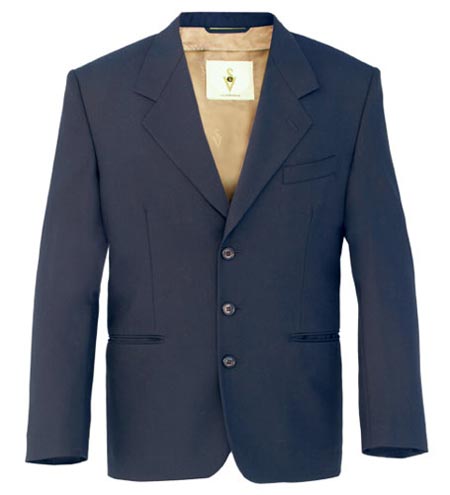 SCOTTeVEST TEC Sport Jacket

Combined with the Hidden Cargo Pants, the ensemble looked great. While they aren't sold together in any sort of package (although I think a Corporate Package deal including the Sport Jacket, Hidden Cargo Pants, and TEC Tie would be excellent), they go together quite well. The pants have to be the greatest designed pair I have ever worn. Ever. Even when I am wearing the baggiest of jeans, I can still feel the things I have in my packet. While wearing the Hidden Cargo Pants, I felt nothing. Well, that isn't exactly true. During testing I did put a regular sized camera in my pocket, and I did feel it when I sat down. However, who would put a camera in their pant pocket?
The pants have more compartments that you would really need, unless you had a busy day planned. And even then, you shouldn't run out of space. The pockets all have magnets that are strong enough to hold then closed, but too weak to cause any alarm over them damaging any of your data.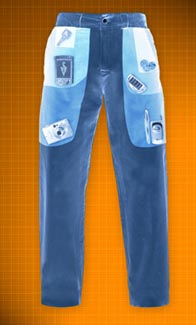 The Hidden Cargo Pants have a lot of room for anything you might need.

In an interesting experiment, I was able to utilize the SCOTTeVEST Personal Area Network (PAN) with both items in conjunction with each other. The PAN is a unique way of wiring your tech so that all the wires are simply out of the way. The wires go through the lining of the coat rather than the outside, freeing you of the tangled mess you are used to. I put a cell phone in the pant pocket, and plugged in a hands free set. I then brought the wire up through the PAN in the jacket, and out at the collar. I was then able to simple put it in my ear. No need to take the phone out and fumble around to getting everything set up right. The PAN might seem gimmicky at first, but give it a try and you will find that it is just brilliant.
If you are looking for a pair of pants for leisure or for business, the Hidden Cargo Pants are it. I personally believe that every man should own at least one pair of these pants. They are stylish, and allow you to carry your things in your pockets without sacrificing comfort.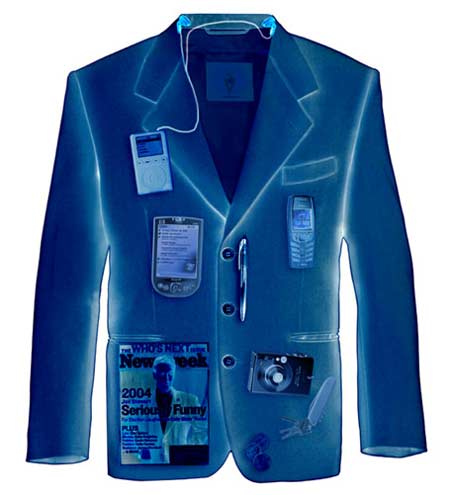 Check out all the space in this one!

Of course, if business chic is more your thing, then you are wondering how the Sport Jacket will perform. Well, while it isn't perfect, it performs very well. The negative here is that most men like their sport coats to be somewhat fitted, rather than on the baggy side. Because of this fact, some items that feel fine in other SCOTTeVEST products end up feeling a little bulky in this one. That is not to say that this makes it a bad purchase - you just need to know what you are getting. You can still fit many, many items in this jacket with no problem.
Both of these items are great, and are unique in that you won't find anything exactly like them anywhere else.

FINAL VERDICT

Just before this review was going to be published, Scott Jordan from SCOTTeVEST confirmed that they will indeed be selling a package deal to include the Hidden Cargo Pants, TEC Sport Jacket, and TEC Tie! Now, I haven't had a chance to review the tie, however, I can speak for the other two products. While they are also available separately at the SCOTTeVEST website, we have scored them as a combination because they just go together so well. It would be a perfect score, except for the fact that some items that you may want to carry in the sport jacket don't feel as natural as they do in other SCOTTeVEST products. Nonetheless, there is no better package for the gadget loving businessman. Look professional, and remain the coolest man at the water cooler SCOTTeVEST style.
AVAILABILITY
Corporate Website: www.SCOTTeVEST.com
Pricing: TEC Sport Jacket: $249.99 available in Navy, Hidden Cargo Pants: $109.99 available in Khaki and Army Green
Posted by Andru at October 30, 2004 04:09 PM
RECENT GEAR LIVE STORIES:
SCOTTeVEST Solar Finetex Jacket Review

Pod Shield Contest Results

iRiver H10 Surfaces

Nokia to Introduce Hologram Labels for Cell Phone Batteries

Sprint and Nextel Announce $36B Merger

Trackback Pings
TrackBack URL for this entry:
http://WWW.WRISTDREAMS.COM/mt/mt-tb.cgi/370
Listed below are links to weblogs that reference SCOTTeVEST TEC Sport Coat and Hidden Cargo Pants Review:
» Ropa especial para amantes de los dispositivos móviles from xataka
Teléfono móvil, iPod o un reproductor musical equivalente, el PDA, una auriculares inalámbricos para el móvil, una pluma, quizá una pequeña cámara de fotos... ¿dónde metemos todo eso?, es la pregunta que hace Andru Edwards para contestar en un... [Read More]
Tracked on November 2, 2004 12:30 AM
» Gadget-ready business attire from Jason Edgecombe
Gear Live: Enter The High Tech Lifestyle: SCOTTeVEST TEC Sport Coat and Hidden Cargo Pants Review "How often have you been in a situation where you had to dress up? Whether it is a formal event, or just going to... [Read More]
Tracked on November 2, 2004 10:19 AM
Comments
The price is a bit steep for me. Anyone know of a "poor man's" version of pants like this. Docker's used to have their "Mobile Pant", but that line has been discountined.
Posted by: Dave Anderson at November 15, 2004 10:41 AM
Post a comment