« iRiver H10 Surfaces | Main | SCOTTeVEST Solar Finetex Jacket Review »
December 17, 2004
Pod Shield Contest Results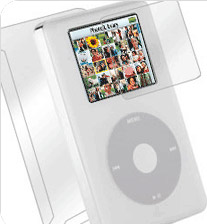 Remember that Pod Shield Contest we announced a week ago? Well, it's now a wrap. Don't let that stop you from leaving your comments though, as always love to hear from the readers. Nonetheless, we have six winners that we chose at random. If your username is one of the following, expect to hear from us shortly so that we may send a Pod Shield your way:
Scilynt
Roberto
Dee Popat
A-rob
Solomon
Kymus
Congratulations to the winners! Gear Live thanks TrendyGeek for sponsoring this contest. If you didn't get one, don't fret. You still have until midnight to win a free video game console or $160 Amazon.com gift certificate from Gear Live.
Posted by Andru at December 17, 2004 09:51 AM
RECENT GEAR LIVE STORIES:
Notebook Makers Moving to Slimmer Designs

Gear Live Holiday Music Guide 2004

Are Cell Phones Harmful?

Gear Live Giveaway: Three DVD's of Your Choice

Gamer Buys Virtual Island for $26,500

Trackback Pings
TrackBack URL for this entry:
http://WWW.WRISTDREAMS.COM/mt/mt-tb.cgi/521
Comments
woohoo!!! Awesome and I could really use one of these. Thanks GearLive and thanks TrendyGeek!
These look pretty damn nice :).
Posted by: scilynt at December 18, 2004 01:09 AM
Post a comment