« Introducing Gear Live | Main | Apple Must Change G5 Advertising »
June 14, 2004
Interview with Scott Jordan, CEO and Founder of SCOTTeVEST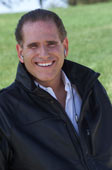 I was able to conduct an interview with Scott Jordan, CEO and Founder of SCOTTeVEST, Inc. Scott gave some insight into the inspiration for starting SCOTTeVEST, as well as his take on the portable entertainment industry.
Click here to read the interview on I4U.
Check out the SCOTTeVEST product line.
Posted by Andru at June 14, 2004 06:29 PM
RECENT GEAR LIVE STORIES:
SCOTTeVEST Solar Finetex Jacket Review

Pod Shield Contest Results

iRiver H10 Surfaces

Nokia to Introduce Hologram Labels for Cell Phone Batteries

Sprint and Nextel Announce $36B Merger

Trackback Pings
TrackBack URL for this entry:
http://WWW.WRISTDREAMS.COM/mt/mt-tb.cgi/33
Comments
Great page !
Posted by: script exploit spage lnk at July 9, 2004 05:32 PM
Post a comment