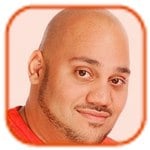 Posted by Andru Edwards Categories: Drama, Music, Prime Time, FOX, Features, News,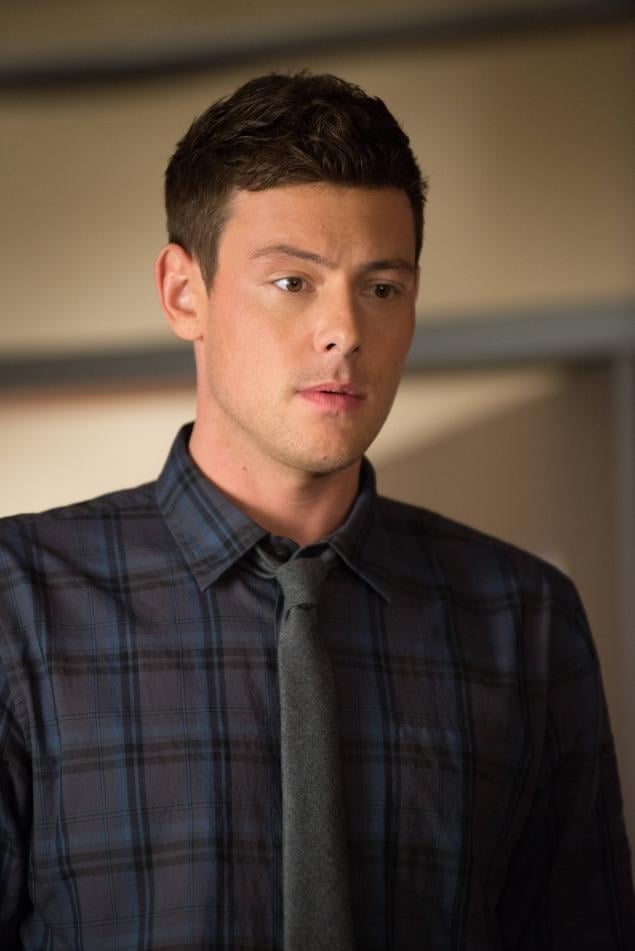 Cory Monteith's character was going to become a teacher on Glee.
The late actor was the driving force behind the show according to its creator Ryan Murphy, who was planning to turn Cory's alter-ego, confused jock Finn Hudson, into a Glee Club mentor to replace Will Schuester [Matthew Morrison] before the 31-year-old star's tragic death from a heroin and alcohol overdose in July.
Ryan has now made public the touching eulogy which he read at the private memorial service held for Cory at Paramount Studios in Los Angeles, California, where the show is filmed. According to Entertainment Weekly, he told his fellow mourners, "For me, Cory was both the beginning and the ending of Glee ... literally ... The ending of Glee is something I have never shared with anyone, but I always knew it. I've always relied on it as a source of comfort, a North Star. At the end of season six, Lea [Michele]'s Rachel [Berry] was going to have become a big Broadway star, the role she was born to play. Finn was going to have become a teacher, settled down happily in Ohio, at peace with his choice and no longer feeling like a Lima loser. The very last line of dialogue was to be this: Rachel comes back to Ohio, fulfilled and yet not, and walks into Finn's Glee Club. 'What are you doing here?' he would ask. 'I'm home,' she would reply. Fade out. The end."
Click to continue reading Cory Monteith Would Have Become a Teacher on 'Glee'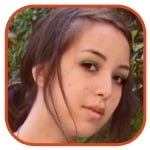 Posted by Robin Paulson Categories: Music, Prime Time, Reality, FOX, Gossip, Rumors,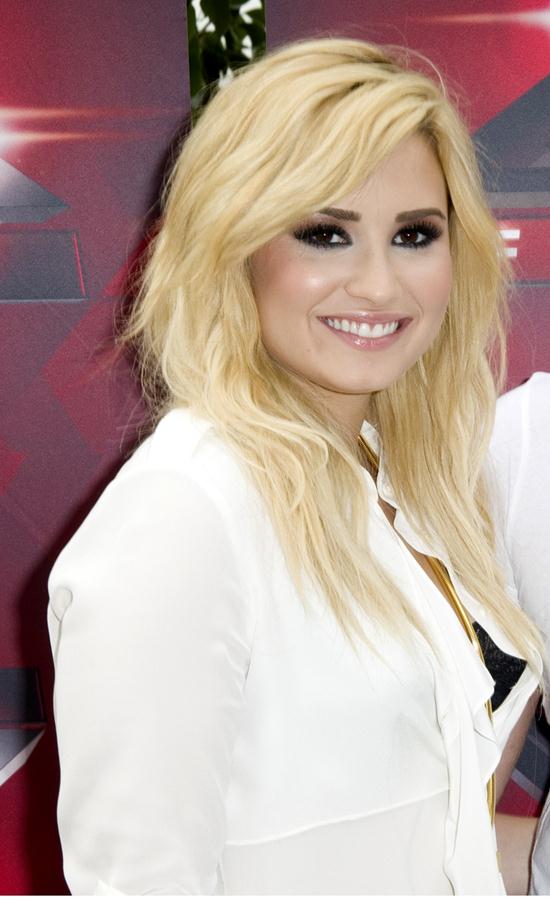 Demi Lovato is pulling a J.Lo.
The singer-actress is rumored to be leaving her judging stint at The X Factor after having served on the panel for two seasons alongside the likes of Britney Spears, Kelly Rowland, and Paulina Rubio. A source close to the former Disney star claims that she wants to focus on her music career (sound familiar?), adding, "She had a great run and a good time."
The move to quit the reality show may be wise considering her upcoming tour schedule, which runs from February to March 2014.
When asked last year why she remained on the judging panel for another season (as fellow panelists Britney Spears and L.A. Reid exited), Demi stated that she wanted to expand her fan base: "When you have the opportunity to be in front of America every single week several times a week, that's a very incredible opportunity, not only because your fans get to know you better, but… I was on the Disney Channel forever, and was waiting for that right job that would help me cross over to the mainstream world... I was not only in front of my fans every week, but I was also in front of adults. I never used to get recognized by adults, and now when I'm at the airport or the grocery store, the guy behind the register will be like, 'I love you on X Factor!'"
Click to continue reading Demi Lovato Exiting 'X Factor'
Read More

| People via Daily Mail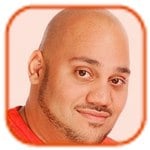 Posted by Andru Edwards Categories: Comedy, Prime Time, FOX, Announcements, News,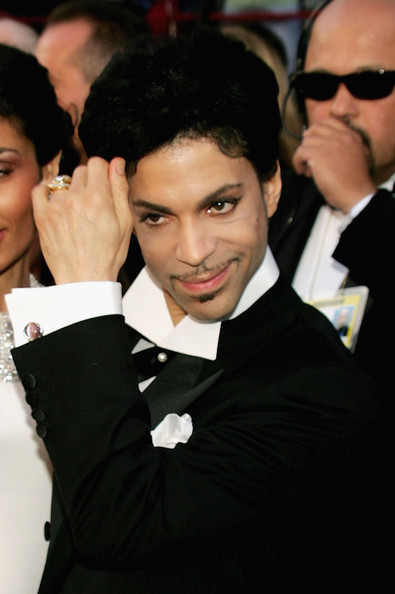 Prince is set to make a cameo appearance on New Girl.
The "Purple Rain" hitmaker will be making his TV debut on the upcoming Super Bowl episode of the hit FOX sitcom, which stars Zooey Deschanel as loveable Jess Day.
The singer is set to cause drama between fan favouite pairing Nick [Jake Johnson] and Jess [Zooey Deschanel], according to DrFunkenberry.com. "Prince actually reached out to the show. He is a big fan and wanted to do it. We were blown away and agreed immediately," a source told the website.
The episode is said to be centred around Prince's infamous star-studded house parties and could feature a live performance from the star.
Hannah Simon, who plays Jess' sexy sidekick CeCe on the show, also hinted last night there would be a "big deal" announcement about the series. "Big Deal Alert! Exciting news coming tomorrow..... [sic]," she wrote on Twitter.
Click to continue reading Prince to Appear on 'New Girl'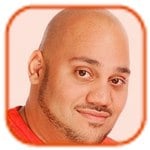 Posted by Andru Edwards Categories: Music, Prime Time, Reality, FOX, Features,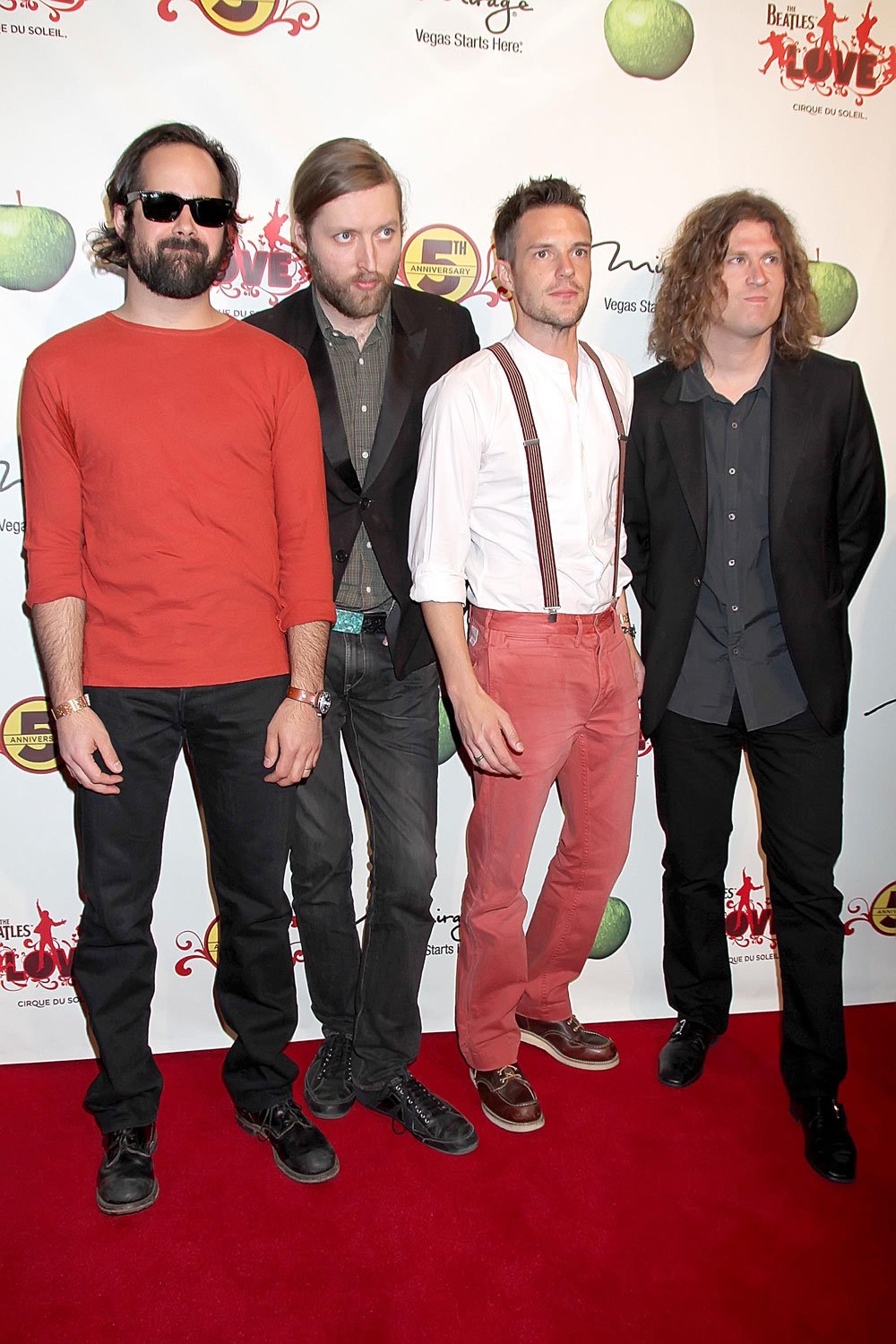 The Killers think it will be a breeze playing The X Factor final at London's Wembley Arena.
The "Runaways" hitmakers say their scariest moment of 2013 was headlining Wembley Stadium - so they're not panicking about playing next week's show. "That was the most nerve-wracking gig we've ever done. You've always got to make sure everyone is having a good time, so for me it's like flying a 747 up in the air and you've got to keep it there," Drummer Ronnie Vannucci told the Daily Star newspaper.
The band, who will join One Direction, Katy Perry, Elton John and Tom Odell at The X Factor next weekend, have been promoting their best of collection Direct Hits - despite saying they would have liked to wait longer before releasing the record.
"I don't want to see a perfect band when I go to a show, with dots of sweat on their shirt. I want to see them looking like they've been shaken by a silver-back gorilla," Ronnie, 37, said of performing.
Click to continue reading The Killers Think 'The X Factor' Will Be a Breeze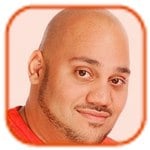 Posted by Andru Edwards Categories: Drama, Music, Prime Time, Specials, FOX, Announcements, News,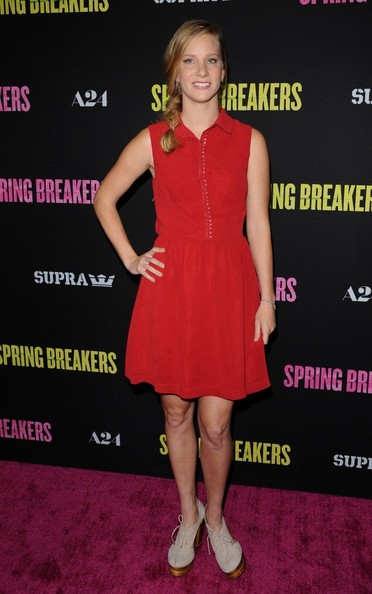 Heather Morris and a host of former Glee stars will reunite for the show's 100th episode.
Glee co-creator Ryan Murphy announced on his Twitter account this week that all of the original cast members are being invited back for the celebratory episode. He has now confirmed that Heather - who played cheerleader Brittany S. Pierce in the show - will return, along with Harry Shum Jr. (Mike), Mark Salling (Puck), Dancing with the Stars winner Amber Riley (Mercedes) and Kristin Chenoweth (April), who won an Emmy for her guest turn.
Heather hasn't appeared in the program since the fourth-season finale when Brittany was written out of the series, after announcing she was bound for early admission to the Massachusetts Institute of Technology. Since her exit, actress Heather and her boyfriend Taylor Hubbella welcomed their first child in the world, Elijah, who was born in September.
Whether Dianna Agron, who played Quinn, will return for the special episode remains unclear. The actress has not appeared since the 14th episode of Glee's fourth season and was not a part of season five's tribute to late star Cory Monteith.
Click to continue reading Heather Morris to Return for 100th 'Glee' Episode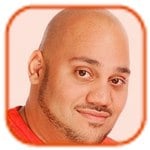 Posted by Andru Edwards Categories: Drama, Music, Prime Time, FOX, Features,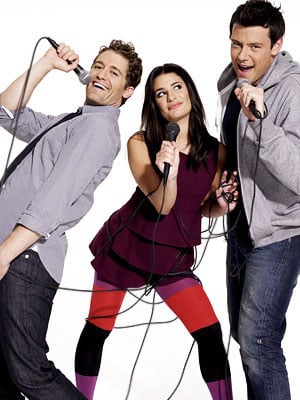 Matthew Morrison says that the Glee cast are over the "hump" of Cory Monteith's tribute episode.
The actor admits it was "hard and emotional" to say goodbye to both the actor - who overdosed on heroin and alcohol in July - and his character Finn Hudson in a one-off episode, but says the tragedy has brought them all closer together:
"We've kind of got over that hump of the Cory tribute episode. I'm so happy we did that, it was incredibly tough, hard and emotional for everyone but we all came together, we were happy to be on the other side of that. We're a family and we all have a great relationship with each other, but that just really solidified us and made us stronger."
Matthew was scheduled to play a concert the night he heard Cory had passed away and though he considered cancelling the show, he was happy it went ahead as he found performing "therapeutic." He explained to Britain's OK! magazine, "I had two shows after he passed and thought about cancelling them but I didn't want to let people down, I didn't think Cory would want me to. The shows were so hard to do but I'm happy I did because there is nothing more therapeutic than singing."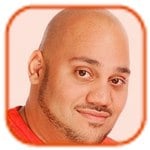 Posted by Andru Edwards Categories: Drama, Music, Prime Time, FOX, Gossip, Internet, Rumors,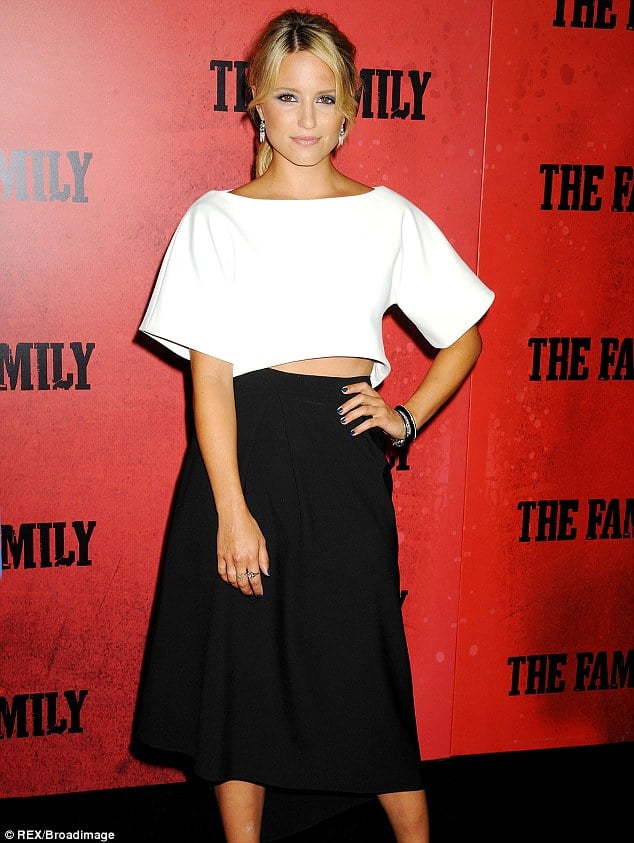 Dianna Agron is finding it "hard" to be away from the Glee cast.
The 27-year-old actress is upset at claims there was a rift between herself and the other stars of the show after she failed to appear in last month's special Cory Monteith tribute episode, and admits it has made dealing with the death of her co-star even more difficult.
Dianna - who played Quinn Fabray on the show - told Ireland's Independent newspaper, "Bad news spreads faster than anything good. And I think it's just such a shame, especially involving someone that we love so much, that the good old internet has taken everything that they want to say about it and spread it like wildfire. So I've nothing but love for that show and everybody involved in it and it was such a huge part of my life, so I think it's equally hard when I'm not there every day anymore, I don't see all of them every day anymore to have things like this fly around. It's more heartbreaking than it would be if I was there with everybody. It makes me feel even farther away from our show."
Click to continue reading Dianna Agron: Being Away from 'Glee' Is Hard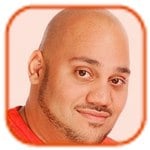 Posted by Andru Edwards Categories: Music, Prime Time, Reality, FOX, Gossip, Rumors,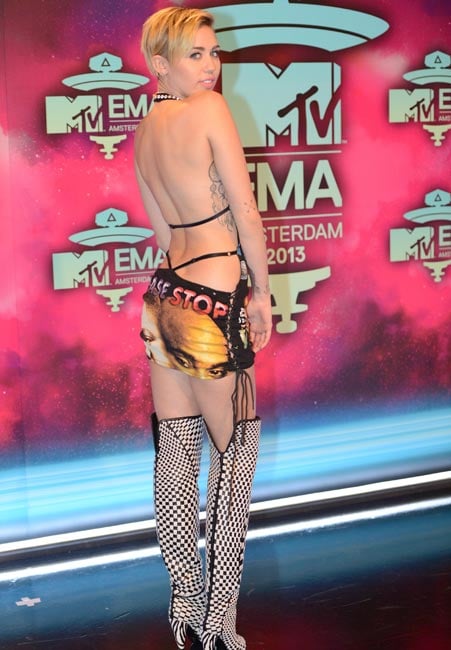 Miley Cyrus is making X Factor bosses nervous ahead of her performance on the show tomorrow.
The "Wrecking Ball" singer has reportedly been told to tone down her act for the family-friendly show after her controversial twerking at the MTV Video Music Awards with hitmaker Robin Thicke. "Miley seems to be on a mission to be as controversial as possible so everyone's a bit nervous. She's been told to tone it down for The X Factor. That said, we're not stupid," a source said.
Although big bosses don't want the performance to result in complaints, head judge Gary thinks 20-year-old should include her controversial rump-shaking move "It's music - she's a young girl. If that's the way she wants to express herself, fair enough. It's a tricky one because I remember Madonna when she brought her Sex book out and everyone was going crazy. That seemed more shocking. But, you know, there's an off button. I always say, if you don't want to watch it, turn it off," he said earlier in the week. "These singers are young, sexy girls - of course they are going to express themselves like that. But I don't let my kids watch it. I probably wouldn't let them watch anything like that, it's too sexual for them," he added.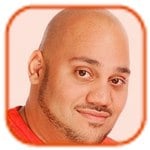 Posted by Andru Edwards Categories: Music, Prime Time, Reality, FOX, American Idol, Gossip,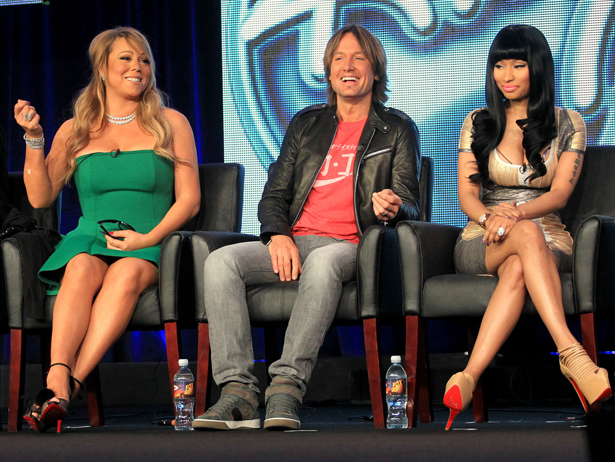 Mariah Carey hated being a judge on American Idol.
The "Art of Letting Go" hitmaker, who served on the show's judging panel for one season that ended six months ago, alongside Nicki Minaj, Randy Jackson and Keith Urban, has confessed it was like "going to work every day in hell with Satan":
"Honestly, I hated it. Here's what it was. I was the first person who signed on... I thought it was going to be a three-person panel. They gave me a nice... monetary moment, and I was just like, 'Okay, Randy Jackson will be there; I've known him forever. He used to play bass for me. Like, this isn't a big deal. This will be nothing.' But it wasn't that. It was like going to work every day in hell with Satan."
Click to continue reading Mariah Carey: 'American Idol' Was Hell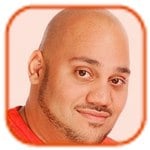 Posted by Andru Edwards Categories: Drama, Prime Time, FOX, Gossip, Rumors,
Lea Michele will reportedly star in her own Glee spin-off.
The hit show's creator Ryan Murphy is planning to launch a new show which will center on the actress' character, Rachel Berry, and feature some of the other stars from the musical comedy in supporting roles.
The news comes just weeks after it was confirmed Glee will end in 2015 after its sixth series. "This will be announced soon. They're making the deals now and it also presents a viable exit plan for the main Glee series itself - in that some of its core cast would also migrate to the Lea Michele project as Glee is showing signs of aging," a source said.
Glee was rocked by the death of Lea's boyfriend Cory Monteith, who played her on-screen beau Finn Hudson, in July. The actor - who had a long history of battling drug abuse - succumbed to a deadly combination of heroin and alcohol in a hotel room in Montreal, Canada.
Click to continue reading Lea Michele to Star in 'Glee' Spin-Off?
© Gear Live Media, LLC. 2007 – User-posted content, unless source is quoted, is licensed under a Creative Commons Public Domain License. Gear Live graphics, logos, designs, page headers, button icons, videos, articles, blogs, forums, scripts and other service names are the trademarks of Gear Live Inc.