Sunday August 15, 2010 5:58 pm
This Week on TV (8/16-8/22)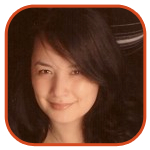 Tweet
Posted by Veronica Santiago Categories: Comedy, Drama, Food & Home, Kids, Prime Time, Reality, Sci-Fi/Horror, BBC, Bravo, Cable, HBO, MTV, Showtime, Entourage, Video,
MONDAY (8/16)
The Secret Life of the American Teenager (ABC, 8 p.m.): "Ben and Adrian have ulterior motives for getting engaged." He really needs a new Wii while she's eyeing a new bedspread.
Intervention (A&E, 9 p.m.): "A flight attendant battles alcoholism." The intervention takes a turn when he grabs two beers and flees via the emergency slide.
The Big C (Showtime, 10:30 p.m.): Series premiere. "Suburban Minneapolis wife and schoolteacher Cathy (Laura Linney), who is dying from skin cancer, begins to take charge of her life and live it up a little." Here's to SPF 15—Woo Hoo!
TUESDAY (8/17)
Melissa & Joey (ABC Family, 8 p.m.): Series premiere. "A busy politician (Melissa Joan Hart) hires a male nanny (Joey Lawrence) in the opener of this comedy about an aunt who assumes custody of her teenage niece and nephew." Melissa Joan Hart a politician? The next thing you know, Levi Johnston will be running for office. Oh, wait …
Gates of Hell (History, 8 p.m.): "Exploring six places on Earth that, according to myths and religious beliefs, are entrances to hell, including a volcano in Iceland and a cave in Central America." The special will conclude in the depths of Hell's Kitchen.
Flipping Out (Bravo, 9 p.m.): "Sarah, Jeff's assistant and sister-in-law, continues to struggle on the job, so Jeff resorts to tough love, putting her through his own tailor-made boot camp." If she fails to remember the correct lemonade-to-fruit punch-to-Sprite ratio, she's out.
WEDNESDAY (8/18)
Monsters Inside Me (Animal, 10 p.m.): "An intestinal biopsy reveals a mother is hosting thousands of parasites native to America." Top that, Octo-Mom!
LA Ink (TLC, 10 p.m.): "Kat's faced with a difficult decision when Corey returns to High Voltage Tattoo and asks for his job back." Should she laugh in his face or just walk away?
Hot in Cleveland (TV Land, 10 p.m.): Season finale. "Threats of a tornado cause the ladies to seek shelter in Elka's secret room in the cellar, but they're nearly blown away by what they find." Looks like LeBron James won't be leaving Cleveland after all!
THURSDAY (8/19)
Gordon Ramsay's Great Escape (BBC America, 9 p.m.): "The series wraps up as Chef Ramsay makes his way to Southern India, where the meat lover embraces vegetarianism at an ashram and samples the 'hottest curry in the world.'" His face will be taken to shades of red we've never seen before.
Jersey Shore (MTV, 10 p.m.): "The ladies feel guilty about keeping Sammi in the dark about Ronnie's bad behavior, so they decide to write an 'anonymous' letter to her, revealing the whole truth." The orange, handprint stains eventually gave the authors away.
On the Road with Austin & Santino (Lifetime, 10: 30 p.m.): "A mother and daughter in Malvern, Ark., need dresses for the town's annual Miss Brickfest Pageant." This should not be confused with the 'Miss Brick House Pageant,' though you should still be confused.
FRIDAY (8/20)
Wizards of Waverly Place (Disney, 8:30 p.m.): "Alex gets stuck in a parallel universe where everything is about her." The good news? She was able to oust Paris Hilton as the mayor of Egoville on Foursquare..
Say Yes to the Dress: Atlanta (TLC, 9 p.m.): "A bride can't decide between two gowns, so she flips a coin." If it's heads, she'll go with the strapless. If it's tails, she'll purchase both.
Man, Woman, Wild (Discovery, 9 p.m.): "The heat of the Mexican desert causes Ruth to collapse." A little more water and a few less Coronas would have helped.
SUNDAY (8/22)
True Blood (HBO, 9 p.m.): "Sam's emotional outburst takes him on an unpleasant trip down memory lane." His family troubles had him temporarily forgetting about his pathetic love life.
Drop Dead Diva (Lifetime, 9 p.m.): "Parker and Kim represent a dating-show producer being sued by a participant." The participant claims the producer casted a gay bachelor with an awkward laugh.
Entourage (HBO, 10:30 p.m.): "Sasha mulls a lucrative offer to make another adult film." And you were wondering what an Entourage movie would look like.
Related Tags:
austin scarlett, big c, drop dead diva, entourage, flipping out, gates of hell, gordon ramsay, gordon ramsay's great escape, gordon ramsays great escape, hot in cleveland, intervention, jersey shore, joey lawrence, la ink, laura linney, man woman wild, melissa & joey, melissa and joey, melissa joan hart, monsters inside me, on the road with austin & santino, on the road with austin and santino, santino rice, say yes to the dress, say yes to the dress atlanta, say yes to the dress: atlanta, secret life of the american teenager, sidefeatured, television programming, television schedule, the big c, the secret life of the american teenager, this week on tv, true blood, tv programming, tv schedule, wizards of waverly place
© Gear Live Media, LLC. 2007 – User-posted content, unless source is quoted, is licensed under a Creative Commons Public Domain License. Gear Live graphics, logos, designs, page headers, button icons, videos, articles, blogs, forums, scripts and other service names are the trademarks of Gear Live Inc.