Sunday October 17, 2010 9:25 pm
This Week on TV (10/18-10/24)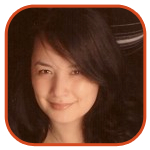 Tweet
Posted by Veronica Santiago Categories: Award Shows, Comedy, Drama, Food & Home, Prime Time, Reality, Specials, ABC, Bravo, Cable, CBS, NBC, Showtime, 30 Rock, Desperate Housewives, Medium, Video,
(Make sure to check out TV Envy's Programming Schedule.)
MONDAY (10/18)
The Real Housewives of Atlanta (Bravo, 9 p.m.): "This Kandi is sweet---she journeys to Palm Springs to extend support to Kim, who's been invited to perform at a gay-circuit party." She wants to be there to laugh with Kim, not at her.
Hoarders (A&E, 10 p.m.): "A woman battling cancer has a difficult time with treatments because of the condition of her home, which is covered with rat feces and hair." And she thought it was the chemo that was making her feel nauseated.
Weeds (Showtime, 10 p.m.): "The rest of the Botwin clan attempt to move some product at a children's concert." It takes a lot of green stuff for parents to pay for those shows ... and to sit through them, too.
TUESDAY (10/19)
The Millionaire Matchmaker (Bravo, 9 p.m.): Season premiere. "Matchmaker Patti Stanger takes a bite out of the Big Apple, extending her love-connection business from Los Angeles to New York City." Once she's done finding a new man for herself, she can get back to business in LA.
Parking Wars (A&E, 10 p.m.): "A beautiful ticket writer gets a lot of attention." Unfortunately, those weren't her numbers she was writing down.
Scream 2010 (Spike, 10 p.m.): "The fifth annual awards show saluting horror, sci-fi and fantasy genres in entertainment held at the Greek Theatre in Los Angeles. Included: a Back to the Future reunion." The night takes an awkward turn when Eric Stoltz makes a surprise appearance.
WEDNESDAY (10/20)
Better with You (ABC, 8:30 p.m.): "Ben tries to get Vicky to stop sending him silly e-mails to his office, and Maddie has a plan to help." She encourages him to install the "Damn It, My Pseudo Mother-in-Law's on E-mail" filter.
Cougar Town (ABC, 9:30 p.m.): "Bobby declares he can get by without Jules' alimony, so she thinks of another way to help him financially." She decides just to offer him half of Coquette Productions.
Harry Loves Lisa (TV Land, 10 p.m.): "When Harry and Lisa invite their celebrity friends to a party at their clothing store, Belle Gray, which has been struggling in tough economic times, Lisa's plan to motivate the staff doesn't achieve the desired effect." She said she wanted to get the store's name in the headlines, but ...
THURSDAY (10/21)
The Big Bang Theory (CBS, 8 p.m.): "Sheldon meets Amy's mother and comes to the realization that he no longer wants to see Amy." He found her family nickname -- Blossom -- to be extremely juvenile.
30 Rock (NBC, 8:30 p.m.): "Jack basks in a perfect day brimming with successes and good fortune, so he tries to use his winning streak to save Liz and Carol's relationship." He feels so blessed, he even considers taking his name out of the Emmys race.
CSI (CBS, 9 p.m.): "A dead body is discovered beneath piles of trash inside the house of a woman who is known for hoarding, and she becomes the chief suspect in the case." Unfortunately, it'll take longer to find the evidence than it did the body.
FRIDAY (10/22)
Medium (CBS, 8 p.m.): "When she suffers a burn on her hand and undergoes a skin graft, Allison tries to get a grip when the injured hand then begins to act with a mind of its own." On a related note, Columbia Pictures has just greenlighted Idle Hands 2.
Fatal Attractions (Animal, 9 p.m.): "An elderly woman feeds bears outside of her home and is killed trying to break up a conflict between two of them." Too bad she forgot to take off her Seahawks jersey.
Blue Bloods (CBS, 10 p.m.): "Frank and Danny search for a homemade bomb they learn is going to be detonated in Manhattan." Guessing which Broadway show will bomb will be bombed proves to be a bit difficult.
SUNDAY (10/24)
Food Network Challenge (Food Network, 8 p.m.): "Four sugar artists create fantasy flying machines that move through the air." That's going to be one ugly sugar crash.
Secrets in the Walls (Lifetime Movie, 8 p.m.): "A single mother (Jeri Ryan) and her daughters move from the city to a seemingly perfect home in the suburbs, only to learn the house is haunted, and they must uncover the home's terrifying history to save their lives." Even if they discover the toxic mold, they'll never find a buyer to let them escape.
Desperate Housewives (ABC, 9 p.m.): "Bree can't keep up with Keith in bed." One minute he says he's still in love with a girl named Donna Martin, the next minute he says he's over her.
Related Tags:
30 rock, better with you, blue bloods, cougar town, csi, desperate housewives, fatal attractions, food network challenge, harry loves lisa, hoarders, medium, millionaire matchmaker, parking wars, patti stanger, real housewives of atlanta, scream 2010, secrets in the walls, sidefeatured, television programming, television schedule, the big bang theory, the millionaire matchmaker, the real housewives of atlanta, this week on tv, tv programming, tv schedule, weeds
© Gear Live Media, LLC. 2007 – User-posted content, unless source is quoted, is licensed under a Creative Commons Public Domain License. Gear Live graphics, logos, designs, page headers, button icons, videos, articles, blogs, forums, scripts and other service names are the trademarks of Gear Live Inc.