Sunday September 9, 2007 9:59 pm
The 2007 MTV Video Music Awards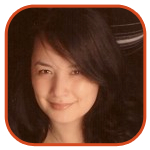 Tweet
Posted by Veronica Santiago Categories: Award Shows, Music, Prime Time, Cable, MTV, Cable/Satellite,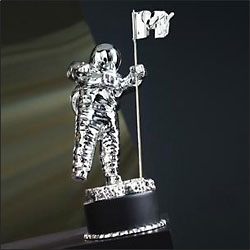 Before this evening's festivities begin, the producers of the 2007 MTV Video Music Awards should really thank the scandal-plagued artists who've unintentionally thrown publicity their way. Tonight, we'll be thinking about those performers who've canceled because they need to be in rehab (Amy Winehouse) and closely watching those who should probably go back (Britney Spears).
We'd been warning you for weeks that this would be a one-time only telecast, but in case you forgot—we hope this helps. And for those who live on the West Coast (like me), you can play along and read our coverage as if it were in real-time:
8:04pm: Rihanna looks absolutely gorgeous with her hot pink dress and (dark) Victoria Beckham-esque hair. But as pretty as it is, her gown seems way too prom-y for an MTV event. Maybe if she ever attends an Oscars ceremony with her rumored beau (Shia LeBeouf), she could wear it there.
8:11pm: I had no idea Lil Mama was a milk maid. I learn something new every day.
8:22pm: Mary J. Blige throws kind, supporting words Britney's way. Blige has proven she can make a comeback after dealing with personal struggles – so maybe she can help a misguided girl out.
8:30pm: 50 Cent – who'll be presenting an award with Kanye tonight – is looking quite dapper in his suit. He totally downplays the competition between the two artists (though I thought he was the one who started it all to begin with??).
8:32pm: Pussycat Doll Nicole Scherzinger does a pre-show performance with Lil' Wayne. Everyone's been wondering if Britney will fall apart – I'm actually wondering if Nicole will fall out of her dress.
8:43pm: Kanye West, surprisingly armed with no sunglasses, says his rivalry with 50 Cent is 'purely a marketing scheme' as far as he is concerned.
8:49pm: I'm having a hard time deciding if I like Paris Hilton's hair tonight, or if she looks like well-kept mother. She once again claims that she has been working with philanthropists and charities to 'give back' since she's been released. Her first move was apparently to donate her Extensions of Love.
8:59pm: When did VJ John Norris start looking like Nick Rhodes from Duran Duran?
9:00pm: Here we go…the big Britney Spears comeback?! It's only two seconds in and she appears motionless. I mean—I wasn't expecting her to actually sing, but does she even remember how to dance? She looks like a deer in headlights on that stage – she's practically looking around for other people to help her out. So to summarize—it was awesome. She was as trash-tastic as I hoped she would be.
9:05pm: Host Sarah Silverman comes out trashing Britney and Paris from the get-go…and receives an awkwardly quiet reception.
9:08pm: Sarah is slowly doing down in flames. Maybe they shouldn't have allowed the attendees to drink this time around.
9:11pm: Eve and Nicole Scherzinger present a brand new award:
Monster Single of the Year
. This category confuses me – is the award supposed to about the video or the song? The ladies compete to get the winner's name out first: Rihanna ('Umbrella').
9:24pm: First-ever
Quadruple Threat Award
is presented by Jennifer Hudson and Robin Thicke. Once again, a category that really has nothing to do with videos. (Then again, most of what airs on MTV these days pretty much falls in that category). The winner is Justin Timberlake. He decides to pull a George Clooney and challenges MTV to play more videos.
9:31pm: Are the interspersed performance segments live or pre-taped? Very strange. I'm not sure if the Foo Fighters should be insulted that they have been relegated to some random hotel room, but they fortunately sound great.
9:33pm: Kanye and 50 Cent unite to announce the
Most Earth-Shattering Collaboration
category. The winners are Beyonce and Shakira ('Beautiful Liar').
9:36pm: Next random musical moment. Maroon 5 starts performing without absolutely no introduction – then they were interrupted by a commercial. I noticed that with earlier with Kanye as well. So not only does MTV cut videos these days – but they now deprive viewers of live performances as well?
9:42pm: Wow – an actual introduction for Chris Brown! Now we know why Britney came first – because they only wanted to go up from there. What an energetic performance. Take note, Brit: This is what not singing while dancing (well) should look like.
9:56pm: The ladies of The Hills (sans Heidi Montag) step out for the
Male Artist of the Year
award. Justin racks up another one.

10:01pm: I just realized that Sarah Silverman is now MIA. Is that the way things were supposed to go?
10:04pm: Justin, Timbaland and 50 Cent collaborate at their 'Southern Hospitality' party. MTV, once again, robbed us of the chance to see the whole performance.
10:06pm: A Shia LeBeouf appearance!! He luckily avoids presenting the
Female Artist of the Year
statue to Rihanna….because the winner is actually an absent Fergie.
10:18pm: Linkin Park earns the rare honor of being heard from beginning to end. They apparently won the coin toss.
10:23pm: Kevin Connolly and Adrian Grenier of Entourage toss the
Best Group Award
to Fall Out Boy. Not one Ashlee Simpson sighting yet.
10:33pm: Why didn't Alicia Keys keep the slicked-down hair she sported in the beginning? She sounds great—but her coif is commanding far too much of my attention.
10:44pm: Jamie Foxx and Jennifer Garner, stars of The Kingdom, hand out the
Best New Artist Award
to Gym Class Heroes. The drunken celebration begins.
10:56pm: Dr. Dre honors Rihanna with the
Video of the Year
award. The Prom Queen barely makes it up the stairs in that dress.
11:00pm: Diddy is the second person tonight to reference a possible fight between Tommy Lee and Kid Rock. Five guesses as to what they were fighting about…
11:05pm: Timbaland, the evening's musical director, closes the show with his two best friends – JT and Nelly Furtado. Strangely enough, the show concludes on an anti-climactic note.

So let's see if I understand this correctly. The network that never airs videos just wrapped up an awards ceremony that had nothing to do with videos. Quite apropos.
Related Tags:
2007 mtv video music award, 2007 mtv video music awards, 2007 vma, 2007 vmas, akon, amy winehouse, avril lavigne, beautiful liar, best choreography, best director, best editing, best group, best new artist, beyonce, bono, britney spears, buy you a drank, candyman, carrie underwood, chris brown, chris daughtry, christina aguilera, ciara, dance, earth-shattering collaboration, eminem, eve, fall out boy, female artist of the year, fergie, girlfriend, gnarls barkley, green day, gwen stefani, gym class heroes, hey there delilah, home, irreplaceable, jay z, jay-z, jayz, john norris, justice, justin timberlake, kanye west, las vegas, like a boy, lil mama, lily allen, linkin park, male artist of the year, mims, monster single, moon men, mtv, mtv video music award, mtv video music awards, nelly furtado, palms casino resort, paris hilton, party like a rock star, peter bjorn and john, plain white t's, plain white ts, quadruple threat of the year, rehab, rihanna, robin thicke, sarah silverman, sexyback, shakira, shop boyz, smack that, smiley faces, stronger, t pain, t-pain, t.i., tambourine, the way i are, the white stripes, this is why i'm hot, this is why im hot, thnks fr th mmrs, ti, timbaland, tpain, u2, umbrella, video music award, video music awards, video of the year, videos, vj, vma, vmas, wall to wall, what goes around, what i've done, what ive done
© Gear Live Media, LLC. 2007 – User-posted content, unless source is quoted, is licensed under a Creative Commons Public Domain License. Gear Live graphics, logos, designs, page headers, button icons, videos, articles, blogs, forums, scripts and other service names are the trademarks of Gear Live Inc.