Friday May 6, 2011 11:38 am
Running to 2012: The First Debates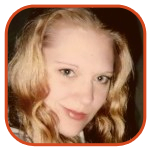 Tweet
Posted by K.C. Morgan Categories: Prime Time, Specials, Cable, FOX, News,
Fox News recently aired the first Republican Presidential Debate (to confirm the date, election day is approximately 18 months away), held in Greenville, South Carolina.
Present on the stage: Congressman Ron Paul (R-TX), former CEO and radio host Herman Cain, former governor Tim Pawlenty (R-MN), former Congressman and Senator Rick Santorum (R-PA), former governor Gary Johnson (R-NM).
Don't know who they are? We do.
Paul is the father to tea party Senator Rand Paul (R-KY), a medical doctor and 12-time Representative for Texas. Cain was the President and CEO of Godfather's Pizza for about 16 years. He has appeared on Fox News many times and he strongly supports dismantling Social Security, imposing a government spending cap and bolstering national security. Pawlenty is a two-time governor, winning both his terms at the end of very tight races, and very committed to balancing the fiscal budget. Gary Johnson is nicknamed "Governor Veto," runs Ironman triathlons and created a huge surplus for his state's finances before he left office.
Rick Santorum's story is macabre and amusing at the same time (though not everyone really gets the joke). Santorum's name was assigned a new meaning due to some controversial comments he made regarding homosexuality. A website was created to celebrate the new meaning of his last name, and it soon superseded the politician's official site as the number one Google search (and as of the airing of this debate, still does). The whole controversy springs from an interview in which Santorum stated that he has a "problem with homosexual acts" and that sodomy is "antithetical to a healthy, stable, traditional family."
Aren't debates exciting?
Each man on the stage was asked if, as President, he would release a photo of Osama bin Ladin in death. Barack Obama has stated that he will not because the photos are just too gruesome. Only Herman Cain did not lift his hand in response to this question.
Later, they were asked to raise their hands "If you would support a resumption of waterboarding under any circumstances."
"Under certain circumstances or any?" Santorum asked. Once his point was clarified, only Paul and Johnson said they would not support this specific torture method.
The politicians were asked questions about Obama's foregin policy, torture practices, unemployment, gas prices, health care, immigration and unions. Of course they were not kindly disposed toward incumbent Barack Obama and attacked him from all angles, pointing to shortcomings with this foreign and domestic policy, fiscal policies and national defense.
Former governor Mitt Romey (R-MA) was not present, glaringly, but his name was brought up during the health care questions. He's famous for "Romeycare," which is similar to Obama's health care policy that many Republicans are in an uproar about.
Of course, all the night's candidates support a privately-run health care system. Ron Paul in particular, himself a doctor, has a lot of opinions on the issue.
He scored lots of applause points throughout the debate, clearly emerging as a favorite among those present. Ron Paul isn't your typical party man. For starters, he has no opinion on gay marriage. He doesn't believe the federal government should be involved, and says it's a private affair. But Herman Cain also scored applause, and even laughs, as he put his natural charisma on display.
Paul's not the only GOP deviant. Johnson is an admitted marijuana smoker and advocate of its legalization, and if that's not on the left then we don't know what left is. But he made a strong fiscal argument for the legalization of the drug, and to a particular set of voters this is quite a strong platform. Herman Cain supports energy independence as an answer to gas prices.
To end the debate, a lightning round was held in which each candidate on the stage talked about those who weren't present (the list includes Donald Trump, Michelle Bachman and Mitt Romney). They were given 30 seconds to close, and that was it.
But the race to the White House has only just begun, and the Republicans are getting started as early as possible (hell, they've been campaigning since 2009). We know a few more of the players, but we haven't seen all of them yet by far.
© Gear Live Media, LLC. 2007 – User-posted content, unless source is quoted, is licensed under a Creative Commons Public Domain License. Gear Live graphics, logos, designs, page headers, button icons, videos, articles, blogs, forums, scripts and other service names are the trademarks of Gear Live Inc.