Tuesday October 16, 2007 12:19 am
Dancing With The Stars: Week 4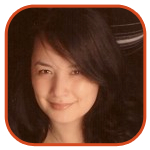 Tweet
Posted by Veronica Santiago Categories: Prime Time, Reality, ABC, Dancing With The Stars, Features,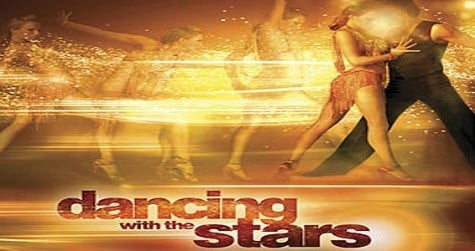 Tonight the competitors attempted either a fiery Paso Doble or a elegant Viennese Waltz. Read on to see how they fared:
MARK CUBAN (partner Kym Johnson)
(Dance: Viennese Waltz/ Song: 'Mr. Bojangles')
Despite his best attempts, Mark still looks a bit awkward and stiff tonight. If nothing else, he at least looks dapper in his suit. Len thought this was his best dance so far. Bruno believes Mark is continuing to improve, though he noted his inconsistency. Carrie Ann called him 'The Little Engine that Could'. She thinks he's quite fun to watch. Score: 7/8/7 (22)
SABRINA BRYAN (partner Mark Ballas)
(Dance: Paso Doble/ Song: 'You Spin Me Round')
Her intensity is off the charts today. She looks like she could hurt Mark at any time; maybe she'll whip him to death with her dress. Bruno thought she was incredible. Carrie Ann thought it was 'perfection'. She loved Sabrina's ability to put power and passion into every moment. Len couldn't find one fault with her performance. Score: 10/10/10 (30) (It's only Week 4 and we already have the first perfect score of the competition.)
JANE SEYMOUR (partner Tony Dovolani)
(Dance: Viennese Waltz/ Song: 'Piano Man')
Jane simply epitomizes class and grace. And wow—I really loved their spin move! Carrie Ann said the performance was gorgeous, though she penalized them for performing a supposed lift (a strict no-no). Len was feeling generous and overlooked the possible rule-breaker. He complimented her beautiful arms. Bruno said it was 'delicious'. He called her a 'queen of the fairies'. Score: 8/9/9 (26)
FLOYD MAYWEATHER (partner Karina Smirnoff)
(Dance: Paso Doble/ Song: '??')
Ironically, the fighter isn't looking so fierce tonight. This is a dance that requires him to exude strength, yet he comes off looking ridiculous. And I have no idea what that ending move was—was he supposed to pick Karina up or just drag her across the floor? Len said the dance had the most content of any routine he's done thus far. Bruno thought he went from a 'bulldozer to a bullfighter' in one giant leap. Carrie Ann criticized them for their lift, but did give Floyd kudos for his improvement. Score: 7/8/8 (23)
MELANIE BROWN (partner Maksim Chmerkovskiy)
(Dance: Viennese Waltz/ Song: 'Breakaway')
Melanie is such a smooth glider and she always amazes me with her great turns. She and Maksim make a beautiful couple together on stage. Bruno said she swept away into Wonderland; she continues to surprise him every week. Carrie Ann thought she brought a sensual elegance to the floor. Len said she was a revelation. Score: 8/9/9 (26)
CAMERON MATHISON (partner Edyta Sliwinska)
(Dance: Paso Doble/ Song: 'Superman theme')
Although he's supposed to be Superman, Edyta looks like Princess Leia in her skimpy outfit. Despite another cheesy outfit for Cameron, he is coming off very strong and forceful tonight. He's filling the superhero role quite nicely. Carrie Ann thanked him for taking her out of her funk; she thought it was incredible. Len said Cameron and the Paso Doble went together like 'fish and chips'. Bruno said he attacked it like a hero. Score: 9/9/9 (27)
MARIE OSMOND (partner Jonathan Roberts)
(Dance: Viennese Waltz/ Song: 'Can't Help Falling in Love')
Marie is looking great with her long extensions and her performance is absolutely gorgeous and dreamy. She really knows how to get into the mood of the song. Len thought the dance was very gentle and lovely. Bruno said she was a 'sleepy Sleeping Beauty' tonight; he said she wasn't as on character as she normally is. Carrie Ann thought it was a nice choice not going with the obvious, though she didn't like the 'stripperish' head rolls. Score: 9/9/8 (26)
JENNIE GARTH (partner Derek Hough)
(Dance: Paso Doble/ Song: 'Because We Can')
Am I the only one who thinks she looks like a (beautiful) bar maid? Wow. I think this is the most intense I've ever seen her. She's really throwing herself into it. Bruno compared her to 'Nicole Kidman in Spain'. Carrie Ann said she really felt Jennie's passion tonight; unfortunately, her unauthorized lift would cost her a ding. Len thought it was simply fantastic. Score: 8/10/9 (27)
HELIO CASTRONEVES (partner Julianne Hough)
(Dance: Viennese Waltz/ Song: 'Iris')
I'm really not liking the all-white suit; I keep envisioning An Officer and a Gentleman. Regardless, his skills are leaps and bounds ahead of every other man in the competition. Carrie Ann said Helio's dancing makes her really happy to be alive. Len thought he really revved it up this week. Bruno said Helio and Julianne were simply a glittering, engaging couple. Score: 9/9/9 (27)
Related Tags:
90210, abc, all my children, ballroom, bruno tonioli, cameron mathison, carrie ann inaba, celebrities, cheetah girl, dancing with the stars, dr. quinn medicine woman, drew lachey, dwts, floyd mayweather, helio castroneves, jane seymour, jennie garth, len goodman, marie osmond, mark cuban, melanie brown, paso doble, reality competition, sabrina bryan, samantha harris, scary spice, tom bergeron, viennese waltz
© Gear Live Media, LLC. 2007 – User-posted content, unless source is quoted, is licensed under a Creative Commons Public Domain License. Gear Live graphics, logos, designs, page headers, button icons, videos, articles, blogs, forums, scripts and other service names are the trademarks of Gear Live Inc.