Thursday March 13, 2008 1:56 pm
America's Next Top Model Cycle 10: Where's the Beef?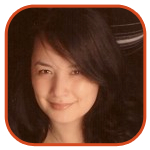 Tweet
Posted by Veronica Santiago Categories: Prime Time, Reality, The CW, America's Next Top Model, Editorial, Features,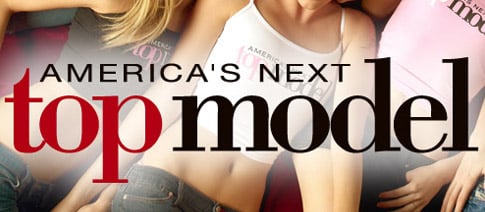 Yesterday's episode of America's Next Top Model: Cycle 10 ran the gamut of cringe-inducing moments. We had the girl who thinks she's so smart but makes idiotic mistakes; the girl who came back from the dead and is now cockier than ever; the free-spirited girl who makes the driven ones feel uncomfortable; and the girl full of potential who doesn't know how to model.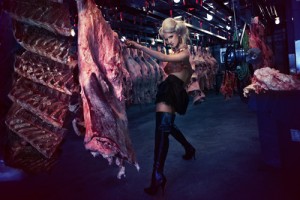 After escaping elimination at the last judge's panel, a reenergized Dominique served notice to her fellow competitors. "All of you that wanted me to go and don't like me, you can be very terrified because I'm going to be here for a whole 'nother week." She later said that it was "the best frickin' Bottom Two that ANTM has ever had." (Yeah, that makes sense.)
The next day, the girls arrived at a Fire Station in time to see unhandsome firefighters slide down a pole, get into their gear and head out to a call. Afterward, Miss J explained that the demonstration was to show the ladies the importance of 'quick change'. (Their ability to dress quickly backstage could really mean life or death for a runway show.)
The gals were then given 90 seconds to change into their own 'gear' so they could move on to their next lesson. Although Aimee was a bit nervous about getting naked in public, everyone but Fatima managed to get their 'uniform' on in time. (She stupidly forgot to put on the high-heeled boot. Details!) This is when we finally got to see our taxpayer dollars hard at work. The models were then instructed to demonstrate their runway walks in front of an audience of firefighters.
Even though we were now several weeks into the competition, several ladies were still struggling with their struts. Anya looked like she was walking on coals; Fatima marched like a Clydesdale; Amis chose to skip because it made her "feel good"; Lauren was absolutely stiff; and Dominique turned her performance into a stripper-fied affair. (She apparently didn't realize that the gawking men lacked voting power.)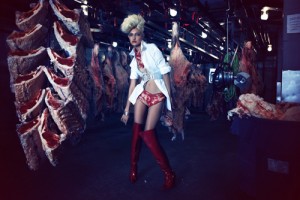 Back at home, Aimee's request for a shower kicked off a ridiculous argument amongst the roomies. Since the former Mormon had a problem getting naked in front of the other women, her bathing rituals cut off access to one of the only three bathrooms in the house. Seeing Marvita angrily question Aimee forced Whitney to stand up for the poor girl. "Why are you guys feeding like parasites off her negative energy?" Then Fatima told Marvita that the tension should actually be directed toward Whitney because she was the one who stirred things up. (Ladies, ladies – you'll have far more inane topics to fight over in the weeks to come. Save your energy.)
The following day, the model wannabes met Miss J for their next challenge. They were now going to combine their quick change and runway skills for another fashion show. Judging them this time would be the Editor-in-Chief of Seventeen magazine (Ann Shoket) and Cycle 8 winner Jaslene Gonzalez.
After hair and makeup, the girls were given exactly 3 minutes to get their own outfits on (they were provided instructions on how they were supposed to look) for the House of Tuleh show. Interestingly enough, this whole 'quick change' episode allowed America's Next Top Model to show the most skin than I can ever recall seeing backstage. (It seems Tyra decided to step things up for the show's tenth year.)
The ladies, once again, turned out uneven performances. Amis looked very mean and stiff (though she claimed she felt good); Fatima once again messed up the details and missed an entire button; Aimee had a 'nice flow'; and Whitney strode confidently despite exposing a breast.
Once the show was over, Jaslene questioned Lauren's true desire for modeling. (The tomboy sped down the runway and completely forgot to pose at the end.) The former winner said it looked as if she didn't want to be there at all. Once the critiques were doled out, Ann declared Katarzyna the runway winner. For her reward, she got to choose two friends (Marvita and Amis) to join her and Jaslene in a shoot for Seventeen.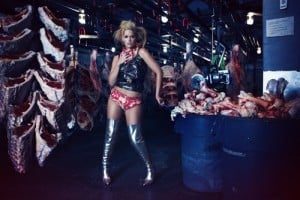 Later, the girls traveled to New York's Meatpacking District for their next photo shoot. Not only were the ladies going to be posing with 'hunks' of meat, they were also going to be wearing meat. (Imagine bras and undies made of carcasses. Yum.)
Claire elected to take her turn first. The cropped-haired beauty made the mistake of leaning toward the camera making her legs look short and choppy on film. She also had a tendency to put her hand behind her head like a cheesy model. Although Fatima had been standing by – and was listening to Jay Manuel's criticism – she repeated the same physical mistakes her predecessor did. She then coupled the leg problem with weird facial expressions. Even though Jay told her to change her face up, the Iman look-alike kept repeating a strange snarl.
Then there were Dominique and Amis. The two girls were polar opposites when it came to working with their environment. The gal on last week's chopping block came back ready to fight. Determined to have a little fun, Dom threw herself into the meat and offered the photographer a wide variety of poses and emotions. Meanwhile, the hippie chick looked completely grossed out and clueless as to what to do. She had to be told to push the slabs around just so they could get some motion into her frames.
When it came time for evaluations, the judges picked Anya as the girl of the week. They felt like she delivered a very 'high-fashion' photo. They also remarked on how comfortable she looked in her still. Whitney with her comedic-yet-sexy shot came in second while Katarzyna and her "story-telling" frame came in third.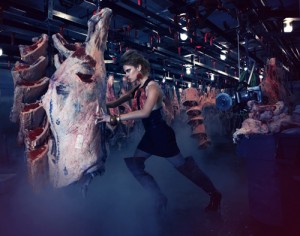 Falling in this episode's Bottom Two were Fatima and Amis. The judges were having a hard time believing that Amis had enough focus to stay in the game. Her laisse faire attitude gave them the impression that she was just there for a fun ride. Meanwhile, Fatima was just skating by on her beautiful face. Last week, she had had problems modeling from the waist down; this week, she had problems with the upper half of her body.
In the end, it's apparently better to be at least half right. LOSER: Amis.
(You can review last week's episode here.)
(You can read next week's episode here.)
Related Tags:
americas next top model, americas next top model cycle 10, amis, antm, anya, atalya, cw, cycle 10, dominique, fatima, jaslene, jaslene gonzalez, jay manuel, judges, katarzyna, marvita, miss j, miss j alexander, models, paulina porizkova, photo shoots, reality, recap, seventeen, sidefeatured, tyra banks
© Gear Live Media, LLC. 2007 – User-posted content, unless source is quoted, is licensed under a Creative Commons Public Domain License. Gear Live graphics, logos, designs, page headers, button icons, videos, articles, blogs, forums, scripts and other service names are the trademarks of Gear Live Inc.