Thursday April 21, 2011 1:43 am
American Idol 10: Top 7 Perform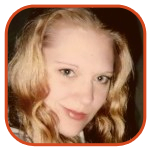 Tweet
Posted by K.C. Morgan Categories: Music, Prime Time, Reality, FOX, American Idol, Gossip, Video,
The Top 7 received a standing ovation from the in-house crowd as they stepped out onto the American Idol stage, and the show was off to an energetic start for the Wednesday performance round. The theme of the night was Songs of the 21st Century, which gave the Idols a wide range of recent music to select.
But before they could perform, the ousted Idols opened the show with "So What." The group included Naima Adedapo, Ashton Jones, Karen Rodriguez, Thia Megia and the show's two most recently eliminated contenders, Pia Toscano and Paul McDonald. The women paraded out first and mostly sounded horrible, but they put plenty of attitude into the performance. Paul McDonald walked out on stage to join them wearing his embellished, sparkling black suit. You can see it all in the video at the top.
Scotty McCreery chose "Swingin'" to kick off the Top 7 performances, an upbeat country joint that served his voice well. Scotty's twang was thick, his vocals strong and his showmanship in full evidence as he used every bit of the big Idol stage. He looks a little more natural every time he steps out to sing.
And the judges were impressed. "Scotty, I love you. I love your voice. I love LeeAnn Rimes," Steven Tyler's heart was full. He suggested that McCreery "boot scoot it around" a bit more next time.
"We're… getting down to the wire, and it's time to pull out the big guns," Jennifer Lopez told him. "You had a decade of music to choose from… we were expecting more."
Randy Jackson agreed with J-Lo. "You gotta bring it really hard. To me, that was so safe. It was actually kind of boring."
James Durbin picked "Uprising," a Muse song he chose because he wanted to prove that he "can be contemporary." Durbin is the master showman of Idol, and he put that on full display on Wednesday. There was nothing safe about this performance. He marched out crooning the song with a crew of drummers -- in full regalia, no less -- and belted out the tune like it was written just for him. Again, his confidence is completely overwhelming. The audience roared at the end of it all, and Durbin's drum crew took the opportunity to perform a solo.
"I'm gonna go out on a limb here and say that… is going to be, theatrically the best performance of the night," Jennifer Lopez laughed. "That was amazing."
Randy Jackson was also blown away. "I hope you follow this direction when you make a record after this," he enthused. "I think this is probably going to be the best performance of the night."
"You stay out of my closet, now!" Steven Tyler pointed at Durbin's very theatrical costume. "I just love that you're out of your mind, beautifully so." Tyler has made no bones about being a Durbin fan, and it seems a foregone conclusion that James is going to be a star.
Ryan Seacrest used the drummers, newly-dubbed "The James Drummers" to introduce Haley Reinhart to the Idol stage. She picked Adele's "Rolling in the Deep" for her big number. Haley put on a 50s-ish red frock, stood on the stage and delivered the number very straight to the audience. It definitely wasn't her best performance, and most of the lyrics were completely unintelligible.
"I think that you chose a perfect direction for you," Randy Jackson was immediately on board. "There were a couple of times… it went a little sharp. But, other than that, I thought it was a great performance."
"I thought it was a great performance as well," Steven Tyler concurred. "I thought that was beautiful."
"It takes a lot of guts to take on a record that everybody knows so well," Jennifer Lopez was also full of compliments. "You brought a little bit of Haley to it in certain moments, and that's where I thought you really shined."
Jacob Lusk wore a shiny suit to deliver "Dance With My Father," a Luther Vandross joint that holds special meaning to Jacob. He sang the number sweetly, showing off the purity of his voice before he displayed his vocal power. It was a perfect number for Jacob, and perhaps his best Idol performance to date.
"Luther Lusk!" Steven Tyler cried. "You came out, and I heard you lose the track, man, and you had a little stumble but you pulled it through… and it was a beautiful thing."
"It's hard to perform when a song means that much to you," Jennifer Lopez identified with Lusk's battle. "Emotionally, it was a beautiful performance."
Randy Jackson agreed, but felt the need to offer some criticism. "Vocally, it was just good… it didn't make me jump up and down." Next time, Jackson wants Lusk to "go through the roof. Go off the top."
Casey Abrams chose Maroon 5's "Harder to Breathe." Mark Ballas, of ABC's Dancing With the Stars, revealed that Casey is his favorite in the competition -- though gossip suggests that he favors Pia Toscano for the role of his leading lady. Casey performed the tune with guitar in hand, though he didn't play much, and showed lots of confidence on the big stage. Casey's big finish, sung without accompaniment, culminated in a kiss on J-Lo's cheek, and the audience loved it.
"See now, Casey's not playing fair," she laughed.
"You did what I've been trying to do for four months!" Steven Tyler accused.
"I loved it," she said breathlessly, before adding "the performance!" She thought "it was really great."
"It's all about surprise, surprise, surprise," Randy Jackson declared. "But, dude… I enjoyed it." He encouraged Casey to "continue to take chances… I love the fact that you came down here and kissed her, and you did, too, right?"
"You already are a cult hero," Steven Tyler added, before adding a compliment with a colorful euphemism that got cut by the FCC. "You've changed so many people's minds because you're so good." Randy Jackson, refusing to be upstaged, dropped the F-bomb right after Tyler. Steven Tyler just does not care… but he's still not as fun as Simon Cowell, sadly.
Casey was thrilled with it all. In his aside with the camera, he grinned as he announced "I kissed Jennifer Lopez, and I made Steven Tyler swear." And, probably unbeknownst to him, he's the new Vote For the Worst pick now that Paul McDonald is gone.
Stefano Langone was next with his version of "Closer." Jimmy Iovine advised Langone to stop being "whiny" and start being "sexy." Sex appeal was exactly what he brought to the stage, and his smooth vocals were definitely on point. But we'd like to point a finger of shame at whoever is currently dressing him, because they've been doing a shoddy job of it.
"You did a very good job," Randy Jackson complimented the performance. "You took your time singing the verses… so I was really proud of you."
"I was hoping you'd dance, and you did," Steven Tyler added.
"Speaking for the girls in the audience, I thought it was very, very good," Jennifer Lopez also enjoyed the number. "I really, really liked it."
Lauren Alaina picked a fun country tune for her big closing number, and absolutely looked the part with her light denim jacket and cowgirl boots. Lauren has fun with every performance, and it's infectious. She should have no trouble scoring votes with her wholesome personality and pretty little singing voice. In fact, Lauren could easily win the whole damn thing, as Iovine pointed out.
"Anybody who doesn't know that they can fail is bound to win," Steven Tyler told her. He asked Alaina to sing Faith Hill or Shania Twain next time, for him.
"You do have a special voice," Jennifer Lopez praised. She advised Lauren to sing big notes on stage. "Just let it out, and see how far and long you can hold it… You can do that! So do it."
"Miss Lopez is right on," Randy Jackson added. "Dude, you can do it. You must believe."
But will she have the chance? On Thursday, the country's votes will be tallied and we'll find out wish one of them failed to shine as brightly as all the others. Keep track of all the action, and read our American Idol 10 posts.
Related Tags:
american idol, american idol 10, casey abrams, fox, haley reinhart, j-lo, jacob lusk, james durbin, jennifer lopez, lauren alaina, music, performance, performance episode, performance show, randy jackson, reality, recaps, ryan seacrest, scotty mccreery, sidefeatured, singing, stefano langone, steven tyler, video, videos
© Gear Live Media, LLC. 2007 – User-posted content, unless source is quoted, is licensed under a Creative Commons Public Domain License. Gear Live graphics, logos, designs, page headers, button icons, videos, articles, blogs, forums, scripts and other service names are the trademarks of Gear Live Inc.