Thursday October 27, 2005 4:28 am
Lost: And Found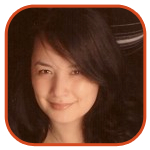 Tweet
Posted by Veronica Santiago Categories: Drama, ABC, Lost,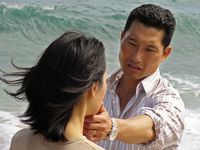 I was having a very bad dream the other night. I was stuck in this really dark, round-shaped place. I remember it being very gloomy and confining. I'm extremely claustrophobic and my breathing was getting heavier. I couldn't take it anymore.. I needed to get out of there! The next thing I know, I'm on the beach. The open space provides a lot more greenery and life. I see more people moving around and I'm loving the change. Then I come to a realization—that was never a dream. Just an answer to my prayers. I had been praying to the gods of Lost to get me out of that damned-biosphere for weeks now. I needed to see see other people again. You know—those other people that live on the island? No - not The Others, but the others. Thankfully the coconut offering I left behind finally began to pay off.


Now don't get me wrong. I love Matthew Fox. I even loved him back when he was Charlie on Party of Five. But is it just me, or could the producers of Lost afford to spend less time on Jack, and little more time on the other characters around town? That is why I just loved this episode. Not only did Jack contribute about 5 seconds to the whole thing, but the show was centralized around my favorite couple: Jin and Sun. I'd been needing a bit more romance on my Wednesday nights and they were just the remedy. Every time a piece of their back story airs, I am fixed to the TV (of course, they have the advantage of using translations to keep me there.) I don't know why I care so much about them—maybe it's because they're the only fictional Asian couple around these days? All I know is that I long for them to be happy again. I also need to know how they ended up like this. How could Sun stay in love with such a seemingly unfeeling man? And why did Jin end up being such a possessive jerk anyway? Was he jealous that Sun learned English before he did? I know there's got to be a good guy in there somewhere!
Oh, and poor Sun. She just broke my heart this week. In one hand, she had the bottle that ended up returning to the beach. And in the other hand - wait, it's gone. She lost her wedding ring! Okay—It's hard enough for a woman to get a wedding ring these days, so it especially sucks when we lose them. And as we learn through their flashbacks, Sun came very close to not getting that ring at all.
After going through life alone, Sun's parents were convinced that the skills of a matchmaker were what she needed. Although she is not enthused about going on a blind date, she is pleasantly surprised when she hits it off with a man in hotel management. Unfortunately, after getting her hopes up, she learns during their second meeting that her date has other intentions. He admits that he met someone back at Harvard and intends to be with her soon. I'm sorry, but why did he waste her time by going on that second date anyway? Sun, denying that she had any feelings for him, leaves the hotel embarrassed. Cue Jin holding the door for her when she exits.
Growing up the son of a fisherman, Jin always wanted something more for himself. He felt he needed a goal in his life to be respected, so he interviews for a job as a hotel doorman. Although the owner says he smells of fish, he gives Jin a chance on one condition: he doesn't open the doors to people like him. Although he is confused, Jin respects his boss' wishes - but not for long. A sucker for an old man and a kid who's got to go pee—Jin makes a fateful exception and lets them in to use the bathroom. When Jin is asked to remove them from the building, he instead refuses and quits. See—I was right! Jin wasn't always such a jerk. He is a man of conviction!
Then later that evening - while both are reflecting on their respective days at the same hotel - Jin and Sun stumble into each other on the street. While it is unclear at this time how they eventually got to where they are now, you knew they were fated from the moment they met. Later, when Sun discovers her mistakenly buried ring, you knew all was not lost between them.
I'm a sap - sue me!
BTW: Those of you who think that Sayid and Shannon make the far better couple—you are in luck. A steamy sex scene between the two is coming up very soon. Let's just hope they used some of the soap they found in that biosphere thingy…
© Gear Live Media, LLC. 2007 – User-posted content, unless source is quoted, is licensed under a Creative Commons Public Domain License. Gear Live graphics, logos, designs, page headers, button icons, videos, articles, blogs, forums, scripts and other service names are the trademarks of Gear Live Inc.