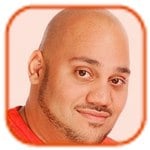 Posted by Andru Edwards Categories: Movies, Television, Legal Issues, Rants, Rumors,
Charlie Sheen is reportedly planning to cut Denise Richards' child support payments.
The Anger Management star is said to be furious with his ex-wife for preventing him from seeing their daughters Sam, nine, and Lola, eight, over the Christmas holidays, so is threatening to take her to court to establish official visitation rights on specific holidays. And according to TMZ, Charlie also wants the judge to examine their current financial agreement , which was arranged privately and sees him pay Denise - who also has a two-year-old adopted daughter Eloise - $55,000 a month, as well as allowing her to live in a $9 million home he bought so he could be close to his daughters.
While Charlie - who has until now maintained an amicable relationship with Denise - was said to be enraged when the 42-year-old actress told him he wasn't welcome on their family holiday, it has now been claimed he is actually spending the holidays with his new girlfriend, Brett Rossi. "Charlie decided several weeks ago to take Brett to Europe for Christmas. Brett told Charlie if he went with ex-wife on her family Christmas vacation, she would break-up with him. Brett is so excited to be spending Christmas with Charlie in Europe, and is loving the lifestyle of private jets, fancy dinners and designer clothes. The trip will include five-star hotels, in over the top suites. Needless to say, this is a big departure from previous Christmas' Brett has experienced," a source said.
Click to continue reading Charlie Sheen to Cut Denise Richards' Child Support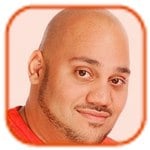 Posted by Andru Edwards Categories: Movies, Music, Television, Rants,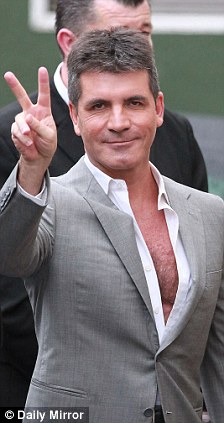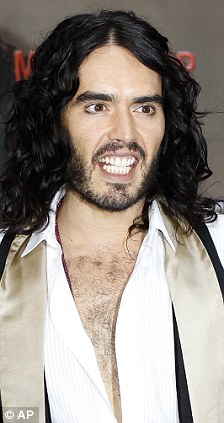 Simon Cowell has told Russell Brand to give up his multi-million pound salary if he's serious about his new political beliefs.
The music mogul has criticized the comic star for accepting large salaries for his Hollywood films, while also campaigning against the political system in the UK. Russell, 48, recently joined a protest with British activist group Anonymous as part of a worldwide protest against austerity cuts and the disadvantages of the current socio-economic system.
But Simon thinks Russell is a hypocrite who doesn't do what he says and has actually greatly benefited from capitalism. "A revolution? He's getting $10 million a movie. I mean come on! Well give your money back then, Russell. I always say that about people. Start off as you mean to go on. Donate all the money back to the revolution and then I'll believe it. I'm living in a $10 million mansion and I want a revolution? Give me a break," said the X Factor boss.
Click to continue reading Simon Cowell Tells Russell Brand to Give Up His Money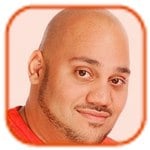 Posted by Andru Edwards Categories: Music, Television, Rants, Rivalries,
Joe Jonas has been slammed as a "bad artist" by Dylan Sprouse.
The former Jonas Brothers star gave a revealing interview earlier this week in which he claimed he felt working for Disney meant he had to "sugarcoat" his true self and had little choice or creative input into his work.
But now his fellow former Disney star Dylan - best known for starring with twin brother Cole in The Suite Life of Zack & Cody - has hit out at his "bulls**t" comments, insisting Joe was more likely dazzled by fame than being prepared to make his own decisions. In a blog post, Dylan wrote, "I think it's bulls**t that they were being robbed of choice or creativity. If they wanted too, they could have told Disney 'No.' Cole and I did this hundreds of times and we ended up all right. The only reason they didn't is because, like many of the people on that channel, I think they fell for the allure of fame... Nowadays artists just assume they have to do what they are told by their proprietors because there is a 'rigid structure to achievement.' It is nothing more than a scheme to rob you of your individuality and capitalize the gain they acquire from such treachery. If you believe this, not only are you incredibly foolish, but you are a BAD ARTIST [sic]."
Click to continue reading Disney Star Calls Joe Jonas Out on "Bull****"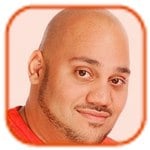 Posted by Andru Edwards Categories: Music, Television, Celebrity Babies, Rants,
Kim Kardashian has hit back at suggestions she doesn't spend enough time with her daughter.
The reality TV star, who is currently accompanying her fiance Kanye West around the U.S. on his Yeezus tour, lashed out at one critic on Twitter and insisted their five-month-old little girl, North, is with her 24/7.
The brunette beauty was furious after one of her 18.8 million followers apparently questioned her bond with North in response to a tweet she posted on Saturday that read, "We took our baby girl swimming today for the 1st time, she loved it so much! #BestDayEver," and failed to include a photograph of the event.
Click to continue reading Kim Kardashian Hits Back at Critics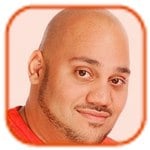 Posted by Andru Edwards Categories: Music, Rants,
Morrissey has criticised Barack Obama over his annual Thanksgiving turkey pardon.
In an open letter posted on fan site True To You titled "Thankskilling," the singer attacks America's animal rights record, claiming that 45 million turkeys are "horrifically abused" at Thanksgiving and that the annual holiday "supports torture." The "First Of The Gang To Die" singer wrote, "Please ignore the abysmal example set by President Obama who, in the name of Thanksgiving, supports torture as 45 million birds are horrifically abused; dragged through electrified stun baths, and then have their throats slit. And President Obama laughs. Haha, so funny! Further, the meat industry is responsible for 51 per cent of human-caused greenhouse-gas emission, therefore the embarrassingly stupid White House 'turkey pardon' is open support for a viciously cruel and environmentally irresponsible industry."
Click to continue reading Morrissey Slams Obama's Thanksgiving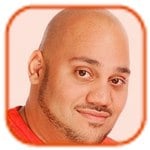 Posted by Andru Edwards Categories: Music, Television, Rants,
Jon Hamm doesn't understand the appeal of Miley Cyrus or One Direction.
The Mad Men actor, who was the subject of backlash last year when he questioned the popularity of reality TV star Kim Kardashian, admits he isn't up to speed with pop culture phenomenons such as the "Wrecking Ball" hitmaker and concedes he often sounds like a grumpy old man:
"I got s**t on for saying I don't agree with the fact that the Kim Kardashians and Paris Hilton of the world are worthy of attention and people were saying, 'How dare you!' I thought, 'Wow, really? That's a terrible thing to say?' It's ridiculous. I'm getting older, I'm slowly morphing into that guy who stands on his lawn and shakes his fist and shouts, 'Get off my lawn!' All I can is that I don't get Miley Cyrus, I don't get Katy Perry, I don't get One Direction ... I don't get why that's a thing."
Click to continue reading Jon Hamm Doesn't "Get" Miley Cyrus or One Direction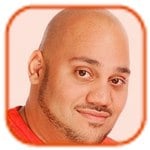 Posted by Andru Edwards Categories: Movies, Television, Rants,
Alec Baldwin's daughter Ireland has defended her father saying he's "not a homophobe."
The 18-year-old has spoken out after claims the former 30 Rock actor made a homophobic slur against a photographer, which resulted in his talk night American show Up Late being pulled off air for two weeks.
Ireland took to Twitter to support her father and wrote, "It takes a lot of strength for someone to release their anger. It takes a lot of strength and SUPPORT for someone to grow and become a better person. We all say things we don't mean. We all say things we can't take back... For someone who has battled with anger management issues, my dad has grown tremendously. My dad is not a homophobe or a racist."
In a statement, the 55-year-old star apologized for his choice of words, after reportedly calling the paparazzi photographer a "f**" hours after winning a court case against his stalker.
Click to continue reading Ireland: My Dad Isn't a Homophobe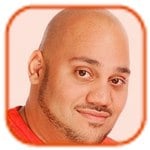 Posted by Andru Edwards Categories: Movies, Rants, Rivalries, Features,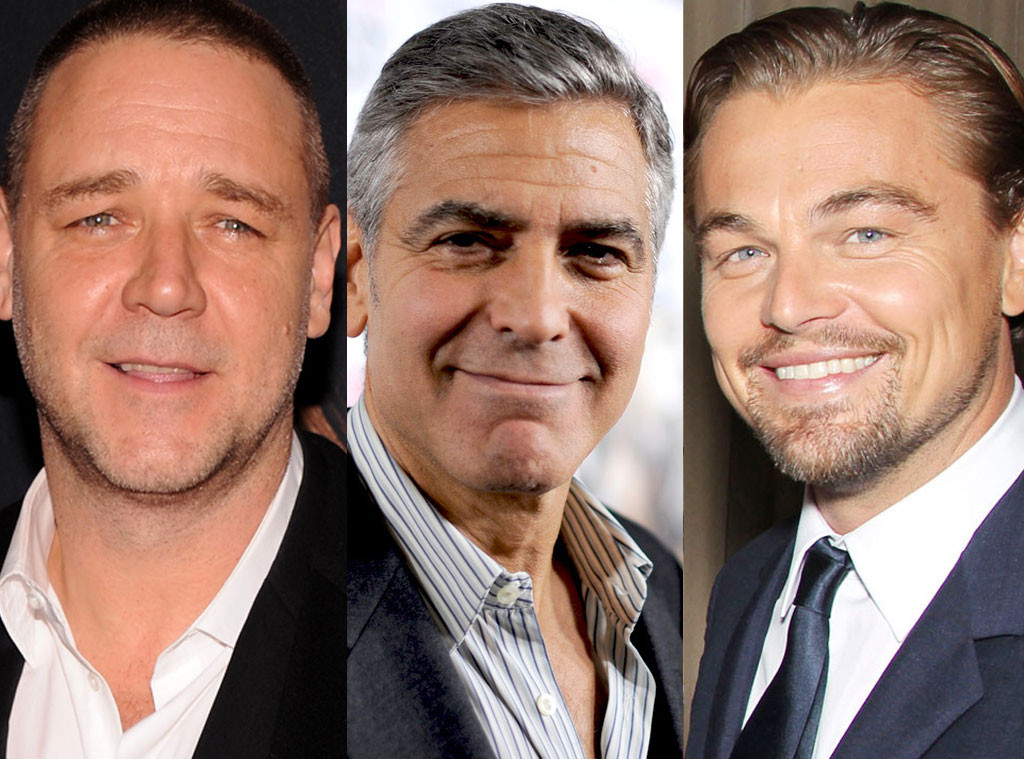 George Clooney hasn't forgiven Russell Crowe for calling him a "sell out." The Gravity star fell out with the Gladiator actor in 2005, after he slated him in an interview with GQ magazine. The silver-haired actor was slammed by Russell, 49, for modeling suits in an advertising campaign, and then shortly afterwards George was sent a poetry book by way of apology - something he didn't accept.
"The truth is that [Russell Crowe] did send me a book of poems to apologize for insulting the s**t out of me, which he did. And that's when he really went off on me. 'Who the f*** does this guy think he is? He's a Frank Sinatra wannabe.' He really went after me," the 52-year-old actor told the new issue of Esquire.
Click to continue reading George Clooney: My feud with Russell Crowe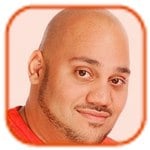 Posted by Andru Edwards Categories: Movies, Television, Legal Issues, Rants,
Charlie Sheen has violated the gagging order restricting him from talking about his custody case.
The Anger Management star took to Twitter to air his thoughts about his "Adderall snorting husk" of an ex-wife, Brooke Mueller - with whom he has four-year-old twins Bob and Max - as well as the "anus-brain" judge who granted Brooke's brother Scott temporary custody of the kids on Friday morning, allowing him to move into the socialite's house to care for them.
Charlie let rip on his Twitter account, writing, "So lemme see if I got this straight ... my twin boys are now in harm's way and in grave danger, being 'raised' by a gaggle of incompetent and lascivious marionettes all ruled and fooled by an Adderall snorting husk called Brooke. And guess what CPS and 'I'm Italian' judge anus-brain, you may have gagged me temporarily, but mark my unspoken words, anything happens to my boys, and you will get to know me, know who I truly am, a loving father."
Click to continue reading Charlie Sheen Breaks Gagging Order with Twitter Rant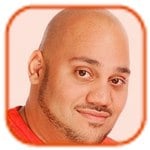 Posted by Andru Edwards Categories: Television, Legal Issues, Rants, Rumors,
Charlie Sheen was allegedly denied access to his own sons on Saturday.
The Anger Management star's ex-wife Denise Richards, who has temporary custody of his four-year-old twins, Bob and Max, with Brooke Mueller, was reportedly informed by the Los Angeles County Department of Children and Family Services (DCFS) that she was not allowed to take the children over to the actor's house for a visit. A source told gossip website TMZ.com that officials told the 42-year-old actress that they were annoyed with Charlie after he claimed his sons were in danger and were not being protected by the department.
Bob and Max, who were removed from Brooke's care by the DCFS in May amid allegations her drug use had resulted in an "unsafe environment," spent their first over-night stay with her on Friday since she was released from rehab.
Click to continue reading Charlie Sheen Denied Access to Sons
© Gear Live Media, LLC. 2007 – User-posted content, unless source is quoted, is licensed under a Creative Commons Public Domain License. Gear Live graphics, logos, designs, page headers, button icons, videos, articles, blogs, forums, scripts and other service names are the trademarks of Gear Live Inc.