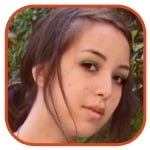 Posted by Robin Paulson Categories: Movies, Music, Rants, Obituaries,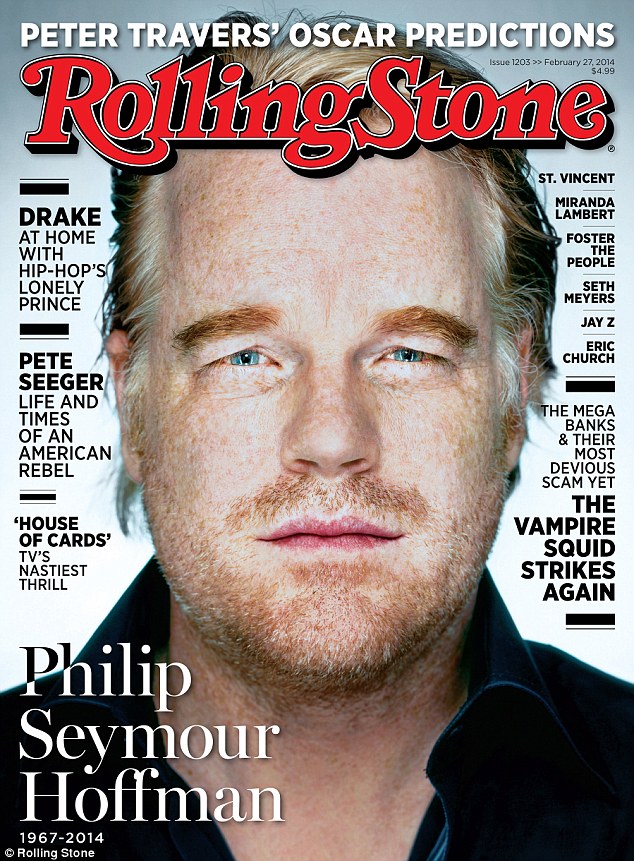 Apparently for Drake, a "stolen" magazine cover is apparently worth more than honoring a recently departed star.
The 27-year-old rapper and actor was set to appear on the upcoming cover for Rolling Stone magazine when the publication informed him that they would be opting instead to highlight actor Philip Seymour Hoffman's death. Although initially ranting on his Twitter about a misquote from him about fellow rapper Kanye West in the article, Drake then wrote, "They [Rolling Stone] also took my cover from me last minute and ran the issue."
Click to continue reading Drake Upset at 'Rolling Stone' for Choosing Hoffman Cover
Read More

| TMZ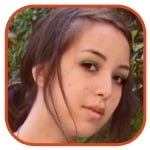 Posted by Robin Paulson Categories: Movies, Television, Rants, Videos, Oops Videos,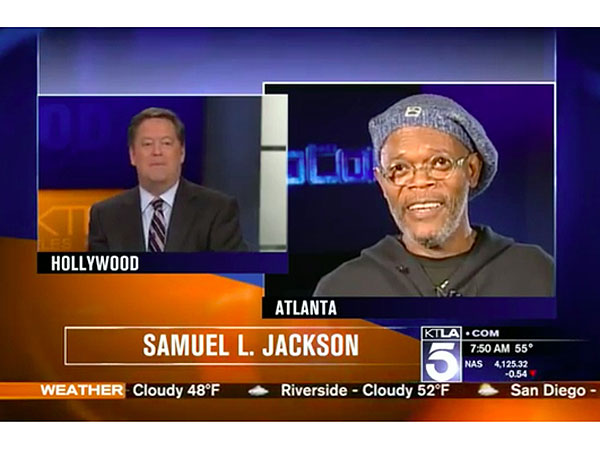 Perhaps when you're an entertainment reporter, you ought to Google the celebrity - as a precaution! - you're about to interview - before you make a mistake like KTLA anchor Sam Rubin did with Samuel L. Jackson.
Jackson appeared on the news show to promote his film Robocop when Rubin asked him about his Super Bowl commercial. The Avengers star quickly realized that Rubin mixed him up with The Matrix actor Laurence Fishburne - who did a Kia car commercial for the Super Bowl - and was even quicker to chastise RubIn: "What Super Bowl commercial? You're as crazy as the people on Twitter. I'm not Laurence Fishburne!"
Click to continue reading News Anchor Confuses Samuel L. Jackson with Laurence Fishburne
Read More

| People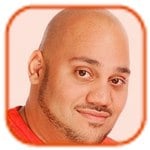 Posted by Andru Edwards Categories: Television, Legal Issues, Rants, Rumors,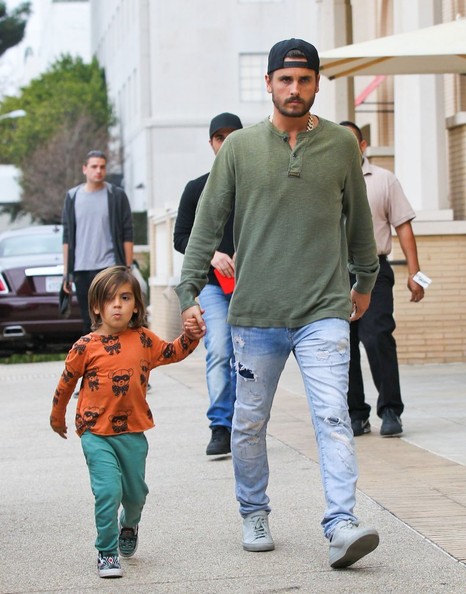 Scott Disick is suing Mercedes-Benz.
The Keeping up with the Kardashians star has filed a lawsuit against the auto company, alleging it sold him a "virtually useless" 2012 Mercedes-Benz SLS AMG because the vehicle is constantly breaking down.
In legal documents, obtained by gossip website TMZ.com, the 30-year-old failed restaurateur said that the car, which costs $190,000 new, is unreliable and has spent more time in a repair shop in Los Angeles than on the road. Scott is accusing Mercedes-Benz of failing to make the car roadworthy after numerous attempts and is seeking a full refund plus expenses.
News of the lawsuit comes after a difficult few months for Scott, whose father, Jeffrey Disick, died in early January, less than three months after his mother, Bonnie, passed away from cirrhosis of the liver. "[Scott is] very, very sad. The whole family is trying to comfort him. Everyone's upset. To lose both parents so close together, it doesn't seem fair," a source close to the star said.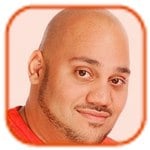 Posted by Andru Edwards Categories: Movies, Television, Rants, Rivalries, Rumors,
Charlie Sheen was ordered to make peace with Denise Richards by his TV show bosses.
The Anger Management actor had launched a string of abusive messages at his ex-wife - who he claimed stopped him seeing their daughters Sam, nine, and Lola, eight over the festive season - but apologized on Wednesday, and it has been claimed he did so as FX, the network which airs his sitcom, told him he had gone too far.
"[The executives told him] he had to tone down the negative rhetoric towards Denise Richards because it was getting so much negative publicity. After Charlie posted those disgusting messages on Twitter that Denise was a pig and media ho, the bosses stepped in and said enough," a source said.
Insiders are said to be concerned that Charlie is "out of control" and no longer has steadying influences around him. "Charlie is spiraling out of control right now, and making matters worse is that his three most trusted advisers recently quit. The people that used to be able to talk him off the ledge in the past, just aren't there. Charlie deleted all of the negative posts about Denise from his Twitter profile and did issue a mea culpa to Denise. One minute Charlie can be the calmest, most chill person, and in a flash, he switches into this crazed maniac. It just makes no sense," the source added.
Click to continue reading Charlie Sheen Ordered to Apologize to Denise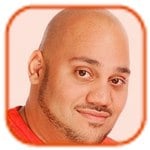 Posted by Andru Edwards Categories: Movies, Rants, Features,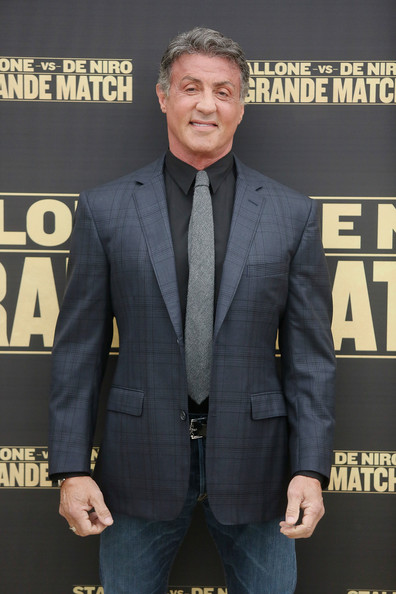 Sylvester Stallone avoids social media because it gets him into "trouble."
The legendary actor found himself in hot water last year for criticizing fellow Hollywood star Bruce Willis on Twitter - after Bruce dropped out of his movie The Expendables 3 over a pay dispute - and he now chooses to be very "careful" about using social networking websites.
"Every time I use social media I get really in trouble! I think George Clooney said it best when he said you've got to be an idiot to be celebrity and use Twitter. You wake up in the morning when you're sober and your career is over! You've got to be really, really careful. You think you're a genius up there in the middle of the night and you wake up an idiot," he explained.
The 67-year-old star admits he isn't technologically savvy and doesn't quite understand the purpose of photo sharing mobile app, Instagram. "Everyone keeps wanting me to get on Instagram. Is that for younger people, Instagram? For, like, pervs? 'Here we are at the hospital getting our back checked' or 'I'm on dialysis... here we are!' I'm really basic with the iPhone. I think I've figured out how the camera works and that's about it. I keep it very simple," he quipped.
Click to continue reading Sylvester Stallone: Twitter Gets Me in Trouble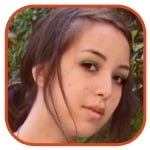 Posted by Robin Paulson Categories: Movies, Rants, Features,
"No, f--- no. What am I going to tweet about? My sneakers? Or, 'I have 140,000 friends on Facebook.' What does that even mean? I find it to be a waste of time. The Internet is so caustic; just a place where people get to spew nonsense and bullsh--."
- Jack Ryan: Shadow Recruit star Chris Pine explains why he will never join Twitter.
(Make sure to check out our other notable quotes.)
Read More

| People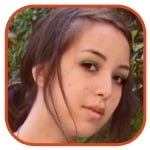 Posted by Robin Paulson Categories: Music, Rants,
"I feel like when I was growing up and dreaming of being a pop star, it was the days of Britpop when things felt authentic and anarchic and people were taking drugs and having a lot of fun and having sex with each other. So excuse me if I found it a bit disappointing when I arrived and it was a bunch of sterile f***ing Botoxed idiots that stank of desperation."
- Pop star Lily Allen reflects on the kind of people she used to be friends with before she married and became a mother.
(Make sure to check out our other notable quotes.)
Read More

| Daily Mail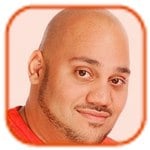 Posted by Andru Edwards Categories: Music, Rants, Features,
Kanye West has vowed to stop his controversial rants for "six months at least."
The "Bound 2" rapper is no stranger to controversy, most recently slamming the Grammy Awards for not adequately recognizing his latest record Yeezus, but he has now promised to curb his infamous diatribes in the New Year and focus on being positive.
Kanye opened up while on stage for his Yeezus tour in Toronto, Canada, earlier this week, saying, "Everything I'm saying that's not allowed, soak it in right now ... this might be the last time y'all hear me talk s**t for a long time. Might be another like six months. At least. You're just gonna have to run back [my past] interviews and s**t if you wanna hear some realness!"
The 36-year-old rapper - who has a six-month-old daughter, North, with fiancee Kim Kardashian - alluded to his recent controversies, such as slamming sports brand Nike, who replaced him as a spokesperson, and his choice words for the Grammy Awards voting committee:
Click to continue reading Kanye West Vows to Stop Ranting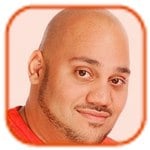 Posted by Andru Edwards Categories: Movies, Television, Rants, Rivalries, Rumors,
Charlie Sheen won't be spending Christmas with any of his children.
The Anger Management star had planned to spend the day with his sons, Bob and Max, tomorrow after reaching an agreement with their temporary guardian, Scott Mueller, who is his ex-wife Brooke Mueller's brother, and is furious it will no longer be happening.
The 48-year-old star vented his rage on Twitter today, writing, "no kids on Xmas! can I unwrap the gifts this kangaroo sukk, pig circus court gave me now? thanks B&D (Brooke & Denise) enjoy my hate! [sic]."
But an insider told gossip website RadarOnline.com that the actor never cleared his plan to take the boys with Scott. "Scott had never agreed to let Charlie spend Christmas Eve or Christmas day with his son's with ex-wife, Brooke Mueller. Brooke would never have agreed to it either. Charlie was telling people he was going to see the boys so that he wouldn't look bad for planning to take his porn star girlfriend [Brett Rossi] to Europe," an insider explained.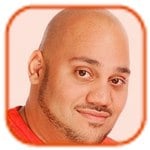 Posted by Andru Edwards Categories: Sports, Television, Divorce, Rants, Rumors,
Lamar Odom is furious with his daughter for blasting Khloe Kardashian.
The basketball star is heartbroken over his wife filing for divorce last Friday, and further upset with his 15-year-old daughter Destiny - from a previous relationship - for saying on her Ask.fm page, "No one thought they were going to last, so honestly, who [cares]."
"When Destiny put that Ask.fm thing up, he was furious. He was screaming, 'What the f**k, what does Destiny think she is doing?'" a source told In Touch Weekly.
Lamar then reportedly asked Destiny's mother, Liza Morales - with whom he also has 11-year-old Lamar Jr. - to make her apologize, but she refused, saying she was only speaking her mind. Destiny also said during the Q and A session she doesn't want Lamar to get back with Khloe, who split from him in September after allegations of him taking drugs and cheating surfaced.
Click to continue reading Lamar Odom Furious with Daughter
© Gear Live Media, LLC. 2007 – User-posted content, unless source is quoted, is licensed under a Creative Commons Public Domain License. Gear Live graphics, logos, designs, page headers, button icons, videos, articles, blogs, forums, scripts and other service names are the trademarks of Gear Live Inc.