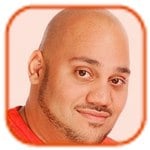 Posted by Andru Edwards Categories: Acquisitions,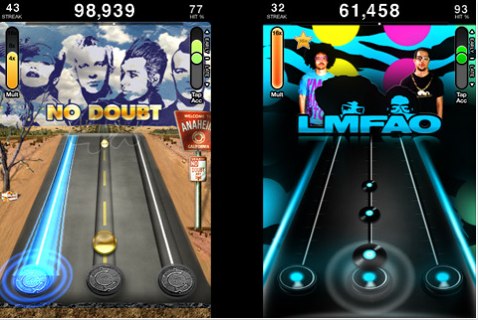 Tapulous, the iPhone add development company that built it's name on the back of Tap Tap Revenge, has been purchased by Disney. Tapulous set up shop in 2008, and purchased the rights to Tap Tap Revenge from creator Nate True. They ventured into some other areas, releasing two Twitter clients (Twinkle and Tweetsville) that never really took off, photo sharing app Fortune Cookies, and info exchange app FriendBook, that they quickly pulled due to security concerns (it's back now.) From there, they forged full steam ahead with multiple variants of Tap Tap Revenge, with two sequels, a bunch of downloadable song packs, and tons of artist-exclusive versions. Riddim Ribbon came later, which was just another rhythm-based music title with different play mechanics. Thing is, Tap Tap Revenge has consistently been a top-seller in the App Store, and Disney must have realized the potential of the brand. Tapulous will likely become a part of Disney Interactive.
Since Nate True is a personal friend of ours, and we knew Tap Tap Revenge would be a huge hit way before Taplulous even knew it existed, we wanna throw out a big congrats to him. Nice work!
Read More

| Mashable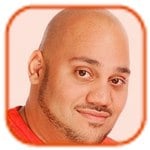 Posted by Andru Edwards Categories: App Store News, Free Apps,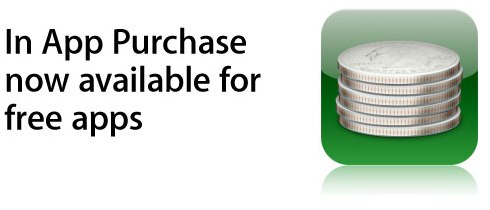 It took Apple a while, but finally, in-app purchases are allowed to be used in free apps. Why is this exciting? Well, previously, only apps that had a price were allowed to include an in-app purchase model. That means that games like Tap Tap Revenge 3 has to cost at least $.99 if the developer wanted to sell you add-on packs. This is also the reason that you see so many demo, or "Lite" versions of apps in the App Store. Now, you can download a demo version of an app, and upgrade to the full version while playing the free version. We'd love to see apps like Shoot It! get on board with this as well, as we think the freemium model is the sweet spot in the App Store.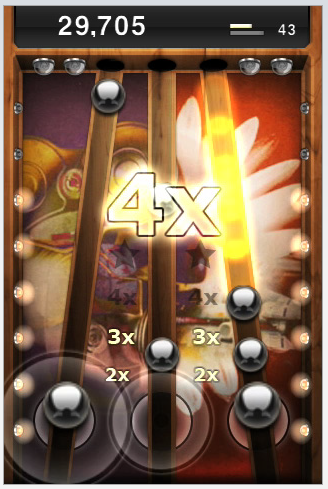 Tap Tap Revenge has really become an iPhone staple, and today it just keeps on coming with Tap Tap Revenge: Dave Matthews Band. If you're a fan of Dave Matthews Band music, and also happen to love rhythm games, you'll want to grab this game, which costs $4.99 in the App Store. Here's the track list:
Funny The Way It Is
Shake Me Like A Monkey
Tripping Billies
Everyday
Ants Marching
American Baby
Crash Into Me
What Would You Say
So Much To Say
Two Step
See? A lot of the Dave Matthews classics. Tap Tap Revenge: Dave Matthews Band is available now in the App Store.
Read More

| Tap Tap Revenge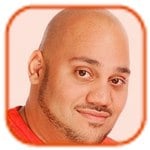 Posted by Andru Edwards Categories: Games, Reviews, Tapulous, $4.99,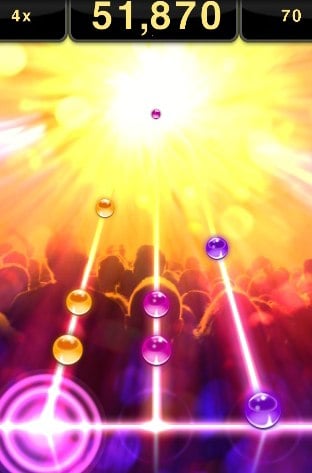 Just a quick not to let you guys know that we think the new Tap Tap Dance iPhone game is fantastic. Tapulous has put out a couple versions of Tap Tap Revenge already, so we didn't think this one would be that big a deal - we figured same game with different music. Plus, we aren't big fans of dance music anyway. However, this game just works. We love the background visuals (of which there are quite a few), the music actually adds a lot to the game (it features tracks by artists like Daft Punk and the Chemical Brothers.) We also like the whole progression system, where you need to meet certain requirements to unlock some of the more advanced tracks and challenges. Overall, very fun. We recommend it. You can pick up Tap Tap Dance in the App Store.
Read More

| Tap Tap Dance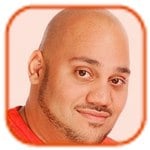 Posted by Andru Edwards Categories: Social Networking, App Updates, Reviews, Tapulous, $3.99,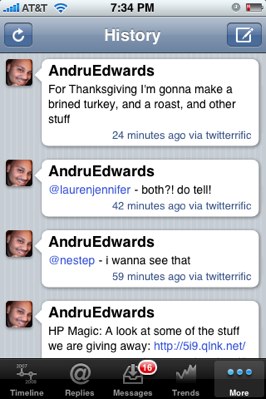 Being the big fans of Twitter that we are here are Gear Live, we are always looking for the best way to interact with the service. We've used apps like Twitteriffic, Twinkle, and Twittelator, but we think we've found one that we will be sticking with for a while. It's called Tweetsville, and it's an app that Tapulous purchased from an independent developer, and then incorporated into their umbrella. Here's the description:
The ultimate dedicated Twitter client for iPhone! Send tweets and direct messages with ease. Check out the latest trends on Twitter and do powerful searches. Favorites, History, Replies… it's all here! Tap on a tweet to reply to the user, send them a message, check out their profile. From their profile, you can also see their history, their favorites, and their friends and followers. See the number of unread direct messages in your inbox right in the tab bar. Supports inline links, bold and italic automatically in tweets by treating words like *this* as bold and like _this_ or /this/ as italic. All of this in a clean, iPhone look and feel with two looks for your tweet lists: balloons and simple.
Since release a couple of weeks ago, the team has already released an update, bringing it to version 1.1. This includes support for international formats and encodings, along with significantly enhanced stability. As I said, we've certainly enjoyed the app, and currently feels it's the best thing available as far as Twitter clients are concerned. The only improvements we are looking for are faster syncing and downloading. Once they get that fixed up, this thing will truly rock. You can pick up Tweetsville on the App Store for $3.99.
Read More

| Tweetsville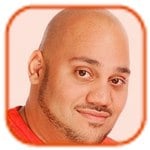 Posted by Andru Edwards Categories: Apple, Cell Phones, Handhelds, Software, Videos,
See, it's things like this that get me super excited for the App Store. The app is called Friend Book, and it takes the iPhone contact list and adds a bunch of fantastic features. You get thumbnail images for contacts that you have pictures of, an alternate view that allows you to tap on a face to dial. However, what I love is the Handshake feature. Using the built-in GPS, it determines if two iPhones are in the same place running the apps trade function. If they are, and both phones shake, information is traded. How cool is that? This is going to be one of the first apps that I download as soon as I am running iPhone 2.0 software.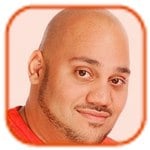 Posted by Andru Edwards Categories: Apple, Cell Phones, Handhelds, Software, Video Games,
My pal Nate True has been hard at work on improving his iPhone game, tap Tap Revolution. He made the game in his spare time after jailbreaking his phone early on, and then it got bought up by a new iPhone App company called Tapulous. They went into sweatshop mode, and it turns out that the game (which they are hoping makes it into the App Store at launch) has come a long way from the version you will find in Installer.app.
First of all, it has received a name change. Tap Tap Revolution has become Tap Tap Revenge, and it features improved graphics, the addition of shakes (where you shake the phone to do certain actions), and a hot-looking two player mode. Check the video above for proof. The game will ship with a a few songs, and you can download add-ons (a la Rock Band and Guitar Hero) for free. Down the road, there should be tracks available for purchase as well. The reason for having to download tracks is because Apple has stupidly put more silly restrictions on iPhone developers, and Apps don't get access to the iTunes library. Sigh.
If you like rhythm games, this is gonna be one to download. It will be available for free, and you can download it from the App Store on July 11th.
Read More

| cre.ations.net

© Gear Live Inc. – User-posted content, unless source is quoted, is licensed under a Creative Commons Public Domain License. Gear Live graphics, logos, designs, page headers, button icons, videos, articles, blogs, forums, scripts and other service names are the trademarks of Gear Live Inc.