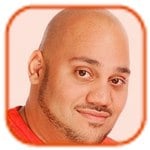 Posted by Andru Edwards Categories: Business Tools, News, Product Offers, Productivity,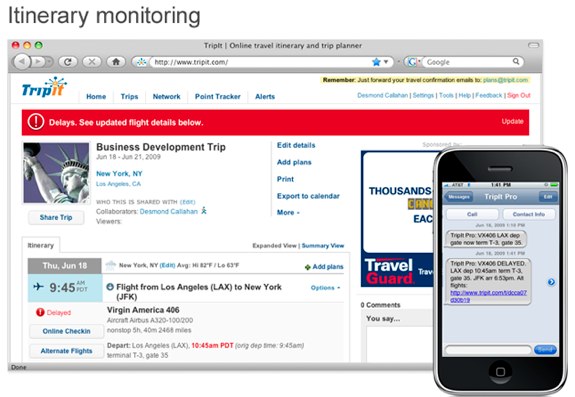 Make no mistake, we are huge fans of TripIt, and have been using the trip managing site for two years now. I'd always wondered when I would be able to pay for the excellent service, and that answer came with today's launch of TripIt Pro. TripIt Pro, first and foremost, stays on top of your flight plans and sends you text messages about flight delays, cancellations, and even gate changes (which is awesome.) In the event that a delay will mean you missing a connecting flight, TripIt will even let you know of alternate flights that will get you to your destination, including flight status and what seats are available. As you can see, TripIt is definitely trying to bring it with TripIt Pro.
According to the company, another much-requested feature has been added, that being a point tracker that keeps track of frequent flyer miles and hotel points that you rack up during travel. It's nice to have that in your travel dashboard. Lastly, there is the Inner Circle, which basically let's you set other specific TripIt members as contacts who can always view any of your itineraries, helpful for those of us with spouses or office assistants, where it would be helpful for them to just get those details without any action needed to be taken on your own.
TripIt Pro will cost $99 per year, and at that price, is well worth it if you travel often. Even better, though, is that from now through July 31, you can sign up and pay just $49 per year. If you sign up now, you will stay on a $49 per year price for every renewal period, until you cancel the service.
Read More

| TripIt Pro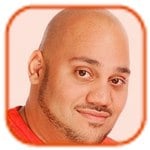 Posted by Andru Edwards Categories: News,
Yup, you read that right. In what can only be described as a puzzling move, Google has purchased YouTube in an all-stock $1.65 billion acquisition. No word yet on what this means for Google Video and YouTube. Will the two services merge? Continue to be their own thing? What does Google have to gain from buying a service that is essentially a farm for stealing intellectual property? Look for these questions to be answered in the coming weeks and months. For now, you can ponder what it is about YouTube that drove Google to spend more on this service than it has on any other purchase to date. Either way, congratulations are in order for the YouTube founders and investors.
Read More

| Gear Live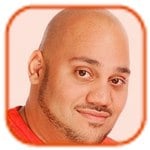 Posted by Andru Edwards Categories: Business Tools, News,
For all you Internet entrepreneurs out there, it appears that Google is in the process of updating PageRank as we speak. PageRank is factored on a bunch of things - not all public - but the number of quality links to your site that are out on the Internet play a large factor. To find out more, check out this discussion thread, and keep in mind, PageRank updates take about 72 hours before settling down.
If you want to see what your PageRank might end up being, try this tool.
Read More

| ProBlogger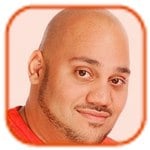 Posted by Andru Edwards Categories: Blogging, Business Tools, News,
Looks like a new startup is going to attempt to steal away some of Google's Adsense members. The new company is called "Turn," and will be led by Jim Barnett who served as Altavista's CEO in the past. With $10,000,000 in startup capital, Turn just might have what it takes to make a dent. Of course, Yahoo! Publishing Network is already trying it's hand at taking down Adsense, as will be MSN's AdCenter once it hits the states. It's a good time to be an Internet publisher. Turn will be located at Turn.com.

Read More

| Turn via ProBlogger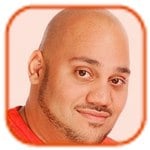 Posted by Andru Edwards Categories: News,
Take something as basic as clothing, add the type of community and interactivity of the internet to the design process and what do you get? Open source clothing of course.

Full story after the jump.
Click to continue reading Unique Business Watch: Open Source Clothing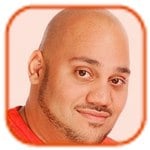 Posted by Andru Edwards Categories: News,
Wireless hotspots are becoming more and more of a boon for the Internet business person. I shared my love of a convenient Hotspot a few days ago when I was in New York. As it turns out, Seattle has received top honors for being the city with the most wireless hotspots per 100,000 people in the nation. Not surprising, as Seattle is commonly known as being the most tech-savvy of all the major cities in the US.

Read More

| Seattle PI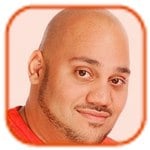 Posted by Andru Edwards Categories: Business Tools, News,
If you are looking to have Google spider your site in a more efficient fashion, Google Sitemaps is your answer. Just release by Google, the Sitemaps service allows you to submit an XML index of your website which Google will use to index your content. This take a lot of the guesswork out of Google's end of things. Do note that Google Sitemaps is a supplement to, not a replacement for, its normal indexing service. The result of using the service will be greater indexing and exposure of your site on Google, provided of course that your content warrants it.

Read More

| Google Sitemaps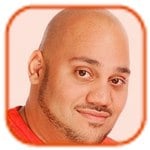 Posted by Andru Edwards Categories: News,
A quick note about a new Yahoo! product to be aware of. Yahoo! is now testing their Mindset "intent-driven" search tool. It basically works in a way that allows you to tweak your results by moving a slider between informational and commercial-driven results. Here is an example:
A search for the term "iPod" normally brings Apple's iPod homepage to the top of the results. If I slide the scale all the way over to shopping, the results change giving me a site called Happy Shopping. If I slide it over to the research side, I get iPodLounge as my top result.
What makes this so interesting is that if this takes off, it will makes your site a bit easier to find - whether it is an informational or commercial venture. Happy Shopping would never appear in the top 10 search results for the term "iPod" - let alone number one. However, if a consumer wants to buy an iPod, Yahoo! recognizes that they would get a good deal from Happy Shopping, and places them at the top.

Read More

| Yahoo! Mindset Search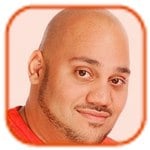 Posted by Andru Edwards Categories: News,
If you have recently seen your Google PageRank go AWOL, do not worry. Google is in the midst of a mass update on their internal database, which apparently includes some 3.5 million updates. From the Google Guy himself:
Here's the advice that I'd give now: take a break from checking ranks for several more days. Bourbon includes something like 3.5 improvements in search quality, and I believe that only a couple are out so far. The 0.5 will go out in a day or so, and the last major change should roll out over the next week or so. Then there will still be some minor changes after that as well. So my "weather report" along the lines of http://www.ysearchblog.com/archives/000095.html would be a recommendation that rankings may still change somewhat over the next several days.
Now, there is no guarantee that you will not see a drop in your PageRank. What he is saying is that things may be erratic over the next week or so. Just keep doing what you are doing to get your name out there, and you should (hopefully) be fine.

Read More

| SEO-Scoop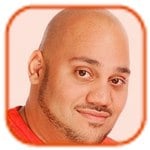 Posted by Andru Edwards Categories: News,
Intel announced the launch of its new Pentium D dual-core processor, as well as the accompanying 945 chipset, this past Thursday. During the launch, Intel failed to talk about the new digital rights management technology featured in the new platform. This is really the beginning of the trusted computing (TC) age. TC is basically DRM at the processor level rather than in software. TC will make it much harder for you to run unlicensed software. In the first version of TC, pirate software could be detected and deleted remotely. The plus here is that if you run a business where you distribute shareware which has an expiration date - try before you buy - you now have the opportunity to greatly reduce the instances of your material being pirated.
© Gear Live Media, LLC. 2007 – User-posted content, unless source is quoted, is licensed under a Creative Commons Public Domain License. Gear Live graphics, logos, designs, page headers, button icons, videos, articles, blogs, forums, scripts and other service names are the trademarks of Gear Live Inc.