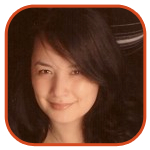 Posted by Veronica Santiago Categories: Drama, Prime Time, Sci-Fi/Horror, NBC, Heroes, News, Rumors,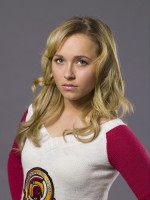 Although last year's writers strike cut many production schedules in half, the work stoppage may actually create a scheduling windfall for viewers next season.
When Heroes debuted in September, the series was originally slated to deliver 24 episodes. Unfortunately, fans were left with only 11 by the time the saga ended. (Given the dipping ratings, maybe some time off was really in the drama's best interest.) According to Entertainment Weekly, the shortened calendar may now translate into an extended 2008-09 season. It's possible we may see up to 35 episodes next fall.
Those of you still wanting to catch up better mark your calendars now. Heroes will kick off its return with a three-hour event on Monday, September 15.
Read More

|
Entertainment Weekly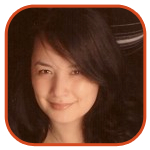 Posted by Veronica Santiago Categories: Comedy, Prime Time, ABC, NBC, Scrubs, News,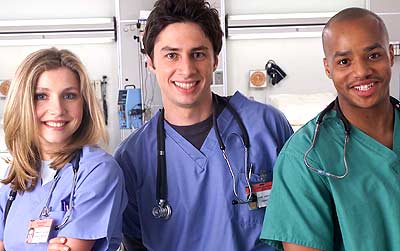 Although the Sacred Heart gang is only scheduled for two more episodes, no official announcement has been made by NBC as to the fate of it's long-running comedy. The network has also neglected to give Scrubs' possible series finale any ramped-up promotion.
According to the Hollywood Reporter, the studio's indifference may have to do with the show's new home. What seemed to be just a wishful dream earlier is now apparently coming true: Scrubs will getting a new life at ABC.
Click to continue reading Scrubs Says Goodbye to NBC
Read More

|
Hollywood Reporter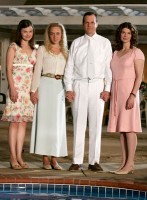 As if I didn't have enough TV to watch during the fall season…
Earlier today, I was informed that two of my reasons to love the summer have sadly been taken away from me. Thanks to the writers' strike, several HBO programs normally enjoyed during the off-months will now have to fight for space on my Tivo much later this year.
Shows affected by the production delay include Big Love, Entourage, Flight of the Conchords and new drama True Blood.
I'm not sure what to do with myself. I guess I might actually have to take a vacation now.
Read More

|
TV Guide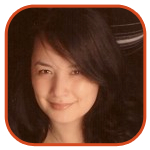 Posted by Veronica Santiago Categories: Prime Time, Reality, CBS, Renewals,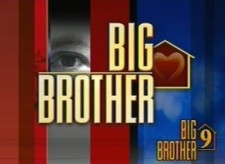 Despite lackluster ratings this winter, CBS has opted to run another edition of Big Brother this upcoming summer. Although a start date has not yet been announced, it's quite possible we'll be seeing back-to-back installments of the reality show.
The voyeuristic program has been a staple on the Eye network's summer schedule since 2000. Thanks to the writers' strike, a special season was ordered and began airing on February 12th. Although the show has seen moderate success during the less crowded television calendar, it has experienced a large ratings hit during the colder months. A lot of that blame goes to American Idol.
Big Brother's first eight seasons have primarily aired between July and September.
Read More

|
Hollywood Reporter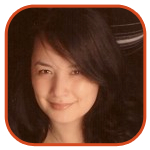 Posted by Veronica Santiago Categories: Action, Drama, Prime Time, 24, Renewals,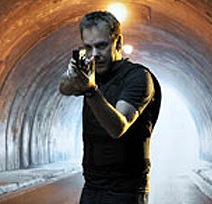 The writers' strike not only put the 2008 season of 24 on hold, it forced the creators to develop a whole new story.
Although Season 7 of the FOX staple is not scheduled to debut until January 2009, the producers are crafting a two-hour movie to help tide us over in the meantime. The special, slated to air this fall, will be a way of filling in the time gaps between the last season and the next.
Eight episodes were already in the can prior to the work stoppage; those hours will be part of the upcoming season. This means a whole new script will have to crafted for the prequel that will air prior to series' premiere. Production on this inclusion will begin in April.
Be expecting to see a few changes when 24 finally marks its return. In addition to a location change (the show will move from CTU to Washington, D.C.), the show will have a new female president.
Read More

|
Hollywood Reporter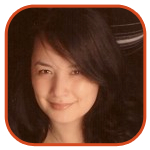 Posted by Veronica Santiago Categories: Comedy, Prime Time, ABC, NBC, Scrubs, Editorial, News, Renewals,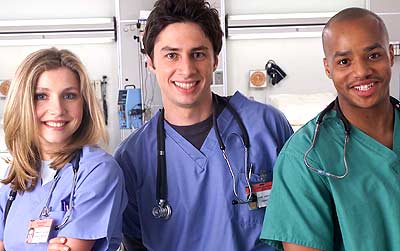 The state of affairs for the future of Scrubs has been growing curiouser and curiouser by the day. But the latest round of strange developments could produce a nice bonus for devoted fans.
Regular viewers of the show have grown accustomed to seeing their comedy treated poorly over the years. Time shifts, day shifts, long hiatuses…but this viewing season has been particularly hard for Sacred Heart watchers. Just when we thought the series finale would wrap up on a nice note, the writers strike happened.
Although there are currently five episodes still sitting in the can (those will start airing come April 10), creator Bill Lawrence has been fighting NBC for the chance to shoot more post-strike eps. Up until recently, it was even rumored that those additional segments may wind up on - of all things - DVD. Seriously. Is that how a show gets treated after seven seasons? Is that how the Peacock execs show their audiences respect?
That's when ABC stepped in.
Click to continue reading Will Scrubs Find a New Home on ABC?
Read More

|
Hollywood Reporter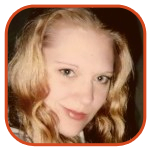 Posted by K.C. Morgan Categories: Comedy, Cable, Daily Show, The, Gossip,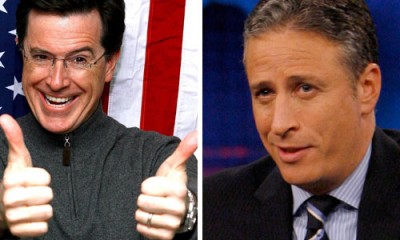 Comedy Central favorites Jon Stewart and Stephen Colbert are proudly sporting "Union Made" labels and enjoying a full staff of writers once more, much to the delight (and sheer relief) of fans. Late night TV is finally back on track now that the strike has ended.
With a newfound comfort in front of cameras and a relaxed joy in the air, the hosts resumed their normal duties…this time, with scripts. After weeks of watching them invent ways to fill the gaps in their programs, it was a relief to see them with full episodes once more. Though both did remarkably well under improvisational pressure, I'm happy to see them back at full staff.
Read More

|
Comedy Central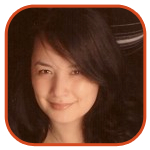 Posted by Veronica Santiago Categories: Late Night, Talk Shows, NBC, Saturday Night Live, News,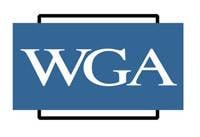 We can officially start the jig now.
After more than 3 months on the picket lines, the Writers Guild of America has finally announced an end to their strike. Of the 3,775 votes cast, 92.5% elected to stop the walkout. This means WGA members can resume doing what they do best starting tomorrow.
While it may be weeks before we see new episodes of our favorite shows, this news will immediately affect those programs that churn out daily fare. This means we should expect to see the return of late-night monologues ASAP. Meanwhile, the folks behind Saturday Night Live anticipate a brand new show come Feb. 23rd. (Of course, in true SNL fashion, that will probably be followed up by a repeat the following weekend.)
Of course, we could be revisiting this whole work stoppage issue again at the end of June; that's when the current contract between SAG/AFTRA and the Alliance of Motion Picture & Television Producers is set to expire.
But let's just think happy thoughts until then, okay?
Read More

|
Variety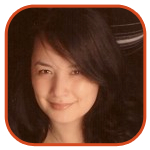 Posted by Veronica Santiago Categories: Comedy, Drama, Prime Time, ABC, Desperate Housewives, Grey's Anatomy, Lost, Cancellations, Renewals,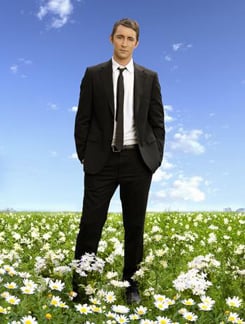 Now that we are days away from a probable end to the writers strike, ABC has felt comfortable talking about the network's future. Although the rest of 2007-08 remains unclear, the 2008-09 year is starting to take shape.
A total of nine shows have so far received renewal notices from the Alphabet network. That's not to say more won't come. But many programs not currently listed may have reason to be nervous.
Of the shows returning this fall, five are 'veterans'; four are newbies that survived their freshman year. Those programs (in alphabetical order) are: Brothers & Sisters, Desperate Housewives, Dirty Sexy Money, Grey's Anatomy, Lost, Private Practice, Pushing Daisies, Samantha Who? and Ugly Betty.
A sampling of those not mentioned include October Road, Carpoolers, Cavemen, Boston Legal, Men in Trees and Women's Murder Club. (Big Shots is apparently dead already.)
Read More

|
E! Online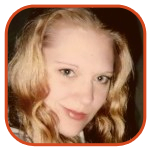 Posted by K.C. Morgan Categories: Award Shows, Prime Time, Specials, ABC, Gossip, Rumors,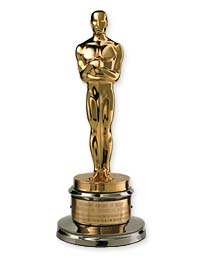 The Academy has consistently promised that, writers strike or no, the annual Oscars ceremony will in fact take place. Statements have been released. Comments have been made. And until recently, the Academy seemed to be sticking to its guns. But…just in case, they're working on a contingency plan.
Scheduled for Feb. 24, the Oscars show we expect may not at all be the one we see. For now, the Academy is working on two different shows. The usual awards spectacle is still in the works, but now a second show is being planned that will include "history and packages of film and concepts" that aren't "normally ones that we would have." Gee, sounds great. But no matter what, they say, the show will go on. It must! How else will Hollywood honor itself?
The Academy has made contact with the Writers Guild in hopes of inking some sort of deal.
Read More

|
MSNBC
© Gear Live Media, LLC. 2007 – User-posted content, unless source is quoted, is licensed under a Creative Commons Public Domain License. Gear Live graphics, logos, designs, page headers, button icons, videos, articles, blogs, forums, scripts and other service names are the trademarks of Gear Live Inc.