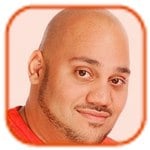 Posted by Andru Edwards Categories: Comedy, Late Night, Talk Shows, CBS, Announcements, News,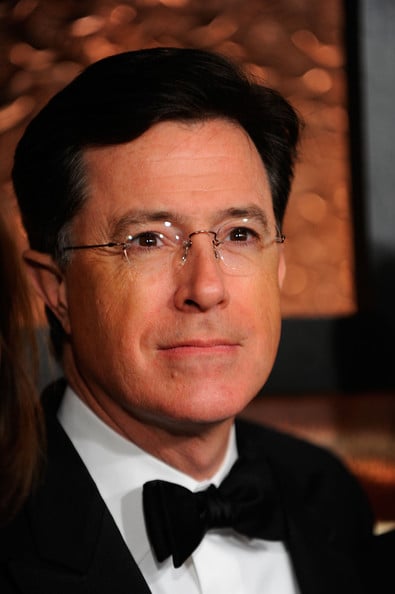 Stephen Colbert will replace David Letterman on the Late Show.
The 49-year-old host, who currently fronts The Colbert Report, will be taking over from the 66-year-old star on the CBS show when he retires next year.
"Simply being a guest on David Letterman's show has been a highlight of my career. I never dreamed that I would follow in his footsteps, though everyone in late night follows Dave's lead. I'm thrilled and grateful that CBS chose me. Now, if you'll excuse me, I have to go grind a gap in my front teeth," Stephen said in a statement.
Stephen hosts his Comedy Central show, which he has fronted since 2005, in the character of a conservative cable news anchor and, although the late-night program will finish its run in eight months time, it is not yet known whether his alter-ego will live on.
Click to continue reading Stephen Colbert to Replace David Letterman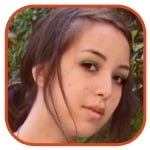 Posted by Robin Paulson Categories: Comedy, Talk Shows, Cable, Internet, News, Video,
"I read that and I loved it and we'd gone through rehearsal and I could barely breathe in rehearsal and when we got to the show, I honestly thought that I would be fine. It seemed like if I take a breath first [it would be ok]…'and of course his mother,' and before the 'M' even came out of my mouth I'm like, 'I'm done. I'm just done.'"
- Stephen Colbert recalls a rare moment when he broke character and laughed at the pronunciation of Munchma Quchi, the mother of Suq Madiq, an Arab-American viewer who had recently donated to his Super Pac.
(Make sure to check out our other notable quotes.)
Read More

| The Hollywood Reporter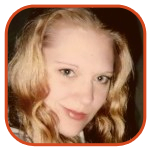 Posted by K.C. Morgan Categories: Comedy, Late Night, NBC, Saturday Night Live, Video,
SNL's "The Ambiguously Gay Duo," an animated pair created by Robert Smigel, have made 12 appearances on the show since 1996... but this past Saturday, fans saw them in a whole new way. Thanks to a flesh-ray invented by the evil villain Brain-O, we learned that the live action version of Ace and Gary look exactly like Jon Hamm and Jimmy Fallon, respectively.
Late night host Stephen Colbert played Brain-O, Steve Carell Big Head, cast member Fred Armisen became Lizardo and host Ed Helms is the two-face character in the fantastic skit.
Read More

| NBC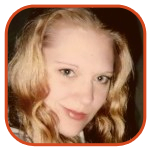 Posted by K.C. Morgan Categories: Comedy, Late Night, Talk Shows, Cable, Gossip, Video,
Stephen Colbert has challenged his nation, and once again Comedy Central viewers have answered… on Twitter.
On his Colbert Report, the host called attention to an argument made by Senate Minority Whip John Kyl (R-Ariz) in which Kyl claimed that 90% of Planned Parenthood's business is in abortions. Actually, the number is much closer to 3%. By way of correcting the mistake, Kyl's office released a statement explaining that the Senator's comment was "not intended to be a factual statement."
Click to continue reading Stephen Colbert Starts Twitter War With Senator John Kyl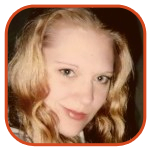 Posted by K.C. Morgan Categories: Comedy, Specials, Cable, Daily Show, The, Video,
Despite the fact that Comedy Central's Rally was thrown together in only a few weeks, and the fact that it revolved around two late night cable TV hosts, estimates show that more than a quarter million Americans flooded the National Mall for a dose of sanity … and/or fear.
The three-hour event was peppered with filler: a "special appearance" from the MythBusters hosts; musical performances by Ozzy Osbourne, Kid Rock and Sheryl Crow, among others; even a long-winded benediction from former SNL regular "Father" Guido Sarducci -- but there were a few moments of sincerity mixed in with all the comedy.
Jon Stewart and Stephen Colbert, who approached the rally with typically opposite points of view, faced off against each other in brief skits that felt a lot like a live, daytime version of their late-night talk shows, The Daily Show and The Colbert Report -- but somewhere in the middle of it all, a message did manage to shine through. Stewart's "moment of sincerity," his wrap-up speech, is viewable in the video above … and it's definitely worth a watch.
As he stood before the crowd of 250,000 thousand (or, as he announced when he made his entrance, "over 10 million people," depending on which estimate you use), Jon Stewart reminded the world that "We live not in hard times ... not end times."
Click to continue reading Jon Stewart, Stephen Colbert Restore Sanity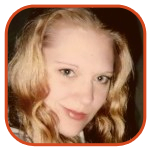 Posted by K.C. Morgan Categories: Comedy, Specials, Cable, Video,
Stars like Tom Hanks, Betty White, David Spade, Maya Rudolph, Cedric the Entertainer, George Clooney, Jason Alexander, Zack Galifianakis, Drew Carey and the Geico gecko (to name just a few) crowded onto a single set to answer phones for Comedy Central's Night of Too Many Stars: An Overbooked Benefit for Autism Education -- and they were just the in-between act. The cable network outdid itself on Thursday night, interspersing live phone segments with the pre-recorded, gala event held weeks ago in New York City.

Highlights from the pre-recorded theater event include the tuneful moment that reunited event host Jon Stewart with former Daily Show contributors Stephen Colbert and Steven Carrell. The latter two delivered a rousing song written for 2008 about Captain Sullenberger. The "Chocolate Rain" YouTube sensation made an appearance, and the song was so good even Jon Stewart was compelled to join in mid-chorus.
Click to continue reading Comedy Central's Night of Too Many Laughs
Read More

| Comedy Central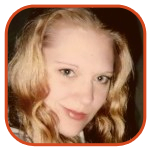 Posted by K.C. Morgan Categories: Comedy, Late Night, Talk Shows, Cable, Daily Show, The, Video,
The Queen of daytime had a gift for two of late night's Princes (okay…jesters) on Thursday night. Comedy Central host Jon Stewart started his Daily Show with the usual jokes regarding the day's events…but he was soon interrupted by channel-mate Stephen Colbert.

After some ribbing (Stewart) and cajoling (Colbert), the two announced that they will be combining rallies. That's right: The "Rally to Restore Sanity" and The "March to Keep Fear Alive" have merged to create The "Rally to Restore Sanity and/or Fear." Seeing the two of them on center stage was great fun, but they were soon trumped by someone with more clout than the they both have combined.
Click to continue reading VIDEO: Oprah Makes Daily Show Appearance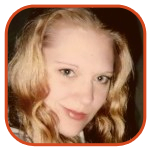 Posted by K.C. Morgan Categories: Comedy, Talk Shows, Cable, Daily Show, The, Gossip, Video,
Jon Stewart, who has been hinting around about it for over a week, made a momentous announcement on the Thursday episode of The Daily Show. The Comedy Central funnyman announced his Rally to Restore Sanity, which will be held at the Washington, D.C. National Mall on October 30, 2010.
Stephen Colbert, as promised, made his own announcement on The Colbert Report, which follows Stewart's show. Colbert's rally is, of course, the March to Keep Fear Alive. "Now is not the time to take it down a notch. Now is the time for all good men to freak out for freedom," Colbert explained.
The National Park Service has confirmed that Colbert and Stewart submitted an application for the grounds in front of the Washington Monument for the date of the dueling rallies, though the permit is not yet finalized.
In a poll, Time magazine named Stewart "America's most trusted newscaster" following Walter Cronkite's 2009 death.
Read More

| CNN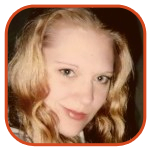 Posted by K.C. Morgan Categories: Comedy, Late Night, Talk Shows, Cable, Gossip, Video,
The Colbert nation has spoken…will the Comedy Central host answer?
Comedy Central fans have organized their own campaign to prod Stephen Colbert into hosting a "Restoring Truthiness" rally in response to Glenn Beck's recent "Restoring Honor" rally, which was strongly backed by the GOP.
The idea seems to have sprung from a post on Reddit, and everything has snowballed since. A Facebook page and website have now been created for the rally, which has been given an October 10, 2010 date. A locale for the rally has also been named: Washington, D.C.'s Lincoln Memorial, where Beck held his event. Fund-raising and merchandising will help fund the rally. Any remaining monies will be donated to the charity of Colbert's choice.
Click to continue reading Colbert Nation Pushes for Truthiness Rally
Read More

| Entertainment Weekly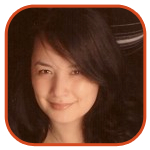 Posted by Veronica Santiago Categories: Award Shows, Comedy, Drama, Food & Home, Late Night, Music, Prime Time, ABC, Bravo, Cable, CBS, FOX, HBO, NBC, Showtime, TNT-HD, Saturday Night Live, Top Chef, Features, Gossip,

Tonight, the annual Emmy Awards telecast will be aired live on both the East and West Coasts (finally!). The ceremony will also incorporate fan tweets into Jimmy Fallon's material—but will there be any other surprises in the 2010 broadcast?
Will 30 Rock continue its domination in the Comedy category, or will Glee - or even Modern Family - finally topple the reigning champ? Will Mad Men snag another Best Drama win, or will Lost get a statue for its final season?
What will Conan O'Brien say if he wins for The Tonight Show during this NBC event? Will Elisabeth Moss address soon-to-be ex-husband Fred Armisen if she wins for Best Supporting Actress? Oh – the awkward possibilities are endless!
So who won and who lost at the 62nd Primetime Emmy Awards? Read our West Coast play-by-play account of this evening's telecast and find out!
Click to continue reading The 62nd Primetime Emmy Awards: Live Commentary
Read More

| Emmys

© Gear Live Media, LLC. 2007 – User-posted content, unless source is quoted, is licensed under a Creative Commons Public Domain License. Gear Live graphics, logos, designs, page headers, button icons, videos, articles, blogs, forums, scripts and other service names are the trademarks of Gear Live Inc.