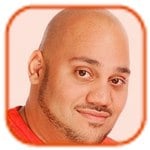 Posted by Andru Edwards Categories: Drama, Music, Prime Time, FOX, Features,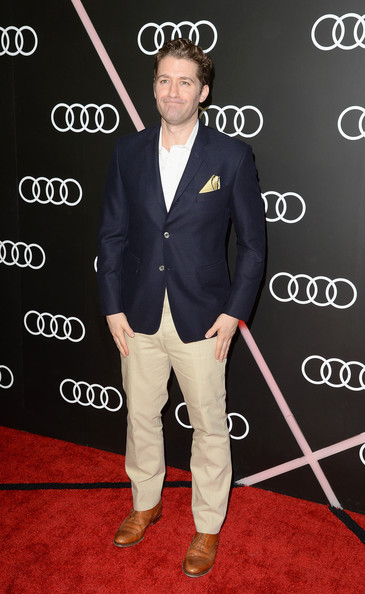 Matthew Morrison wants Simon Cowell and One Direction to make cameo appearances on Glee.
The singer-and-actor thinks the band - which includes Zayn Malik, 21, Harry Styles, 20, Louis Tomlinson, 22, Liam Payne, 20, and Niall Horan, 20 - could join the comedy drama as students attending McKinley High School in Ohio. "We have been so fortunate to have some great cameos, and to have One Direction on would be great for the show. They are not much older than High School age so we could have them as students. And I am sure the younger female cast members wouldn't object to their presence either," Matthew said.
The 35-year-old actor and his co-star Jane Lynch (Sue Sylvester) are also hoping for media mogul Simon - whose reality show X Factor helped catapult the band into the spotlight in 2010. "Both mine and Jane Lynch's dream cameo is Simon Cowell. So maybe the boys could bring their manager. It would make great TV seeing Sue Sylvester and Simon Cowell go head to head," he explained.
Click to continue reading Matthew Morrison Wants 1D and Simon Cowell for 'Glee'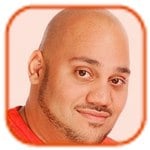 Posted by Andru Edwards Categories: Comedy, Drama, Music, Prime Time, FOX, Gossip,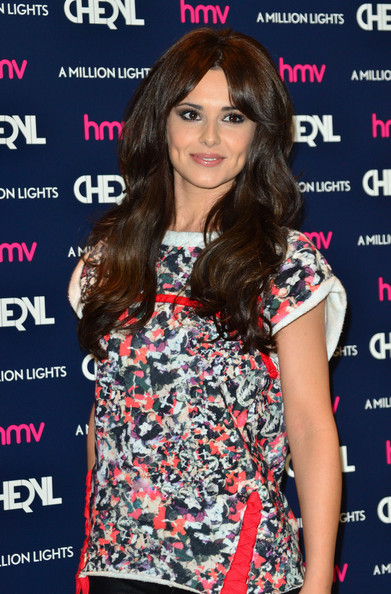 Cheryl Cole will appear in Glee.
Jane Lynch - who plays coach Sue Sylvester in the musical TV show - has confirmed talks have been on-going for the 29-year-old star to take part in the show, but it has now been revealed she will be definitely be given a cameo role: "There's been talk on set of Cheryl appearing for a year or so, but it's set to happen now. Matthew Morrison has spoken very highly of her [after she appeared in his film What To Expect When You're Expecting] and the younger guys on set are keen to have her on, for obvious reasons. Matthew's chatted to her and she seems keen. Cheryl's the perfect Glee fit, she can sing, she can dance and she looks good. It would be cool if she played herself."
Jane also joked her alter-ego Sue would not take any messing around from the "Call My Name" hitmaker and would be harsher on her than Simon Cowell - who famously sacked her after she worked on four auditions on the US version of The X Factor.
Click to continue reading Cheryl Cole Confirmed For Glee?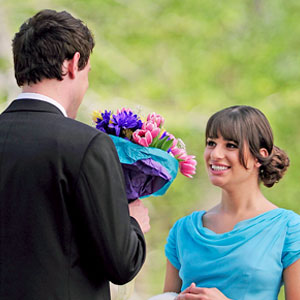 In the year's most highly-anticipated episode of Glee, the New Directions traveled from Lima, Ohio to the grand city of New York, New York.
The opening started with Times Square, larger than life with its lights and billboards. In the midst of it all stood Rachel Berry (Lea Michele) in her adorable striped coat. "I made it," she breathed. And that's how it all began.
Click to continue reading Glee: Season 2 Ends with New York Dreams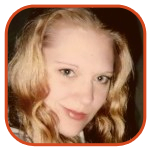 Posted by K.C. Morgan Categories: Comedy, Drama, Music, Prime Time, FOX, Gossip, Video,
Glee's "Prom Queen" episode opened with an interview between Puck (Mark Salling) and Jacob Ben Israel (Josh Sussman). Puck was still campaigning hard for a Prom King win with queen Lauren Zizes (Ashley Fink) at his side… but as it happened, he and the rest of New Directions would be working the event.
Over Sue Sylvester's protests, the glee club was selected to entertain the McKinley High prom crowd when Principal Figgins (Iqbal Thera) couldn't secure his favorite band -- Air Supply -- for the event. Though Sue (Jane Lynch) was prom coordinator, the club scored the gig… mainly because there was no other act available. Thankfully, Sue keeps a list of the club's worst number in her Spanx "at all times." At the top of the list was "Run, Joey, Run."
Click to continue reading Glee Recap: The Unlikely Prom Queen is Our Hero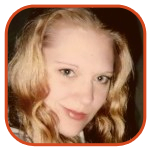 Posted by K.C. Morgan Categories: Comedy, Music, Prime Time, FOX, Gossip,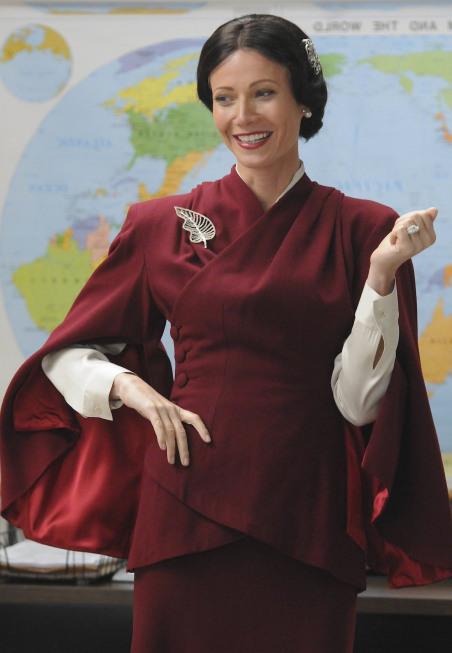 Tuesday's "Night of Neglect" finally put an end to the Glee drought, but the show barely had time to fit in all the tender moments, twists and touching one-on-ones. Only four new tunes were featured in the episode, but at least the show made them count. But did they have anything to do with neglected artists or characters? …No, not really.
The show opened with a classic set-up: Will Schuester (Matthew Morrison) rallying his team to participate in an idea that's just doomed for failure. Because Sue Sylvester's Cheerios money is all tied up in untouchable Cayman Islands bank accounts, New Directions found themselves again at funding odds. They need big bucks to make the trip to New York, and Will got the idea to fund the entire thing by selling salt-water taffy. At twenty-five cents a pop. This equals out to 20,000 pieces of taffy (egads!).
The bellyaching that followed put Mike Chang (Harry Shum, Jr.) over the edge. He revealed that four of the Glee club members (himself, Tina, Artie and Brittany) are members of the Brainiacs, the school's academic decathalon team -- and, they've done so well they're heading to finals in Detroit. But no one in the club even noticed. Will quickly added their funding needs to the projected salt water taffy sales.
Click to continue reading Glee: Sue-pervillains and 'Neglected' Stars
Not all of our spoilers panned out (TV producers are tricky, tricky animals), but all our expectations were met on Tuesday's "Sexy" Glee episode. The episode highlighted the tricky world of romantic and sexual relationships, a topic that sorely needed to be addressed.

In the past, the show has portrayed teen sex as a matter of course, presenting the only consequence to be an unwanted pregnancy that tidily disappears in less than a year. Not this time. With the help of Gwyneth Paltrow, the students at William McKinley began to get a sexual education… erm, set to music.
Click to continue reading Glee: Let's Sing About Sex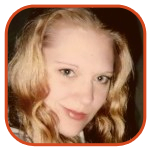 Posted by K.C. Morgan Categories: Comedy, Drama, Music, Prime Time, FOX, Gossip, Video,
Drinking problems are beginning to sweep McKinley High, and this became the focus of Glee's "Blame It On Alcohol" episode. Principal Figgins (Iqbal Thera) asked club coach Will Schuester (Matthew Morrison) to have his kids perform a number "highlighting the dangers of teenage drinking" at an upcoming assembly.

As it just so happens, Rachel Berry's two gay dads are on the Rosie O'Donnell cruise, leaving her alone in the house for the interim. Puck (Mark Salling) approached her about having a party, but she initially rejected the idea. It wasn't until she shared her truly terrible original song, "My Headband," with Finn (Cory Monteith) that she was willing to consider the idea.
At Finn's advice, Rachel (Lea Michele) decided to go ahead and throw the party anyway. Horrible idea. But, at least it led into the best cell phone scene ever, which you can watch in the video above ("Noah, it's Santitany and Artcedes, can your friend score some wine coolers?").
Click to continue reading Glee: Blame It On the Pre-Regionals Buzz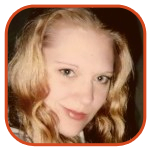 Posted by K.C. Morgan Categories: Comedy, Music, Prime Time, Specials, FOX, Gossip, Video,
Few events have been as highly-anticipated as the Glee Super Bowl episode, titled "The Sue Sylvester Shuffle."
Jane Lynch, who plays Sue, featured heavily on the show -- and that would make any episode a success. But since Glee also gave us an epic musical number, a big guest star and an eye-popping twist, we're glad to say the wait for the next new episode won't be quite as long as the last one.
The show opened with the original audio of Katy Perry's "California Gurls" set to a new Cheerios routine featuring pyrotechnics, blue wigs . . . and an angry Sue Sylvester. Unhappy with the routine, Coach Sue made some of the girls hit themselves with chicken cutlets to try and cheer herself up. Sue's problem is not that the routine is bad -- it's that she has to find a way to top herself, as Quinn Fabray (Dianna Agron) pointed out.
Click to continue reading Glee's Super Bowl Episode Kicks Off New Drama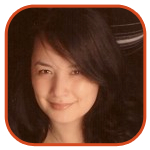 Posted by Veronica Santiago Categories: Award Shows, FX, NBC, Features, Gossip,

For the 68th Annual Golden Globe Awards, NBC recruited funnyman Ricky Gervais to host the ceremony for the second year in a row. But will Gervais be the only name making a return appearance at the microphone tonight?
Last year, Michael C. Hall, Alec Baldwin, Julianna Margulies and Toni Collette nabbed acting wins in the Television category. Could we see repeat victories for all four nominees?
At the 2010 event, Jeff Bridges (Crazy Heart) bested Colin Firth (A Single Man) for Best Actor in a Drama. Will this be the year that Colin Firth (The King's Speech) takes the statue from Bridges (True Grit)?
Follow our live Golden Globes coverage after the jump and get all of the answers to the above questions and more!
Click to continue reading 2011 Golden Globe Awards—Live Coverage
© Gear Live Media, LLC. 2007 – User-posted content, unless source is quoted, is licensed under a Creative Commons Public Domain License. Gear Live graphics, logos, designs, page headers, button icons, videos, articles, blogs, forums, scripts and other service names are the trademarks of Gear Live Inc.