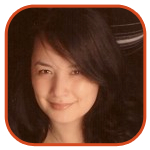 Posted by Veronica Santiago Categories: Animation, Comedy, Daytime, Drama, Food & Home, Mini Series, Prime Time, Reality, ABC, Cable, CBS, FOX, MTV, NBC, TNT-HD, DVD,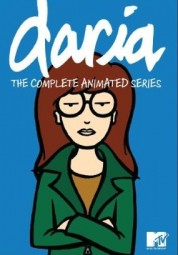 Here are some of the TV on DVD options available this Tuesday:
Daria (Complete Series)
Deadliest Warrior (Season 1)
The Fresh Prince of Bel-Air (Season 5)
Hell's Kitchen (Season 2)
Larry McMurtry's Dead Man's Walk (TV Miniseries)
Larry McMurtry's Streets Of Laredo (TV Miniseries)
My Wife & Kids (Season 2)
Raising the Bar (Season 2)
Samurai Harem (Complete Collection)
Shin Chan (Seasons 1 & 2)
thirysomething (Season 3)
Xenosaga (Complete Series)
Make sure to also check out the DVD and Blu-ray film options for this week.
Read More

| Amazon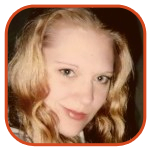 Posted by K.C. Morgan Categories: Prime Time, Reality, FOX, Hell's Kitchen, Gossip,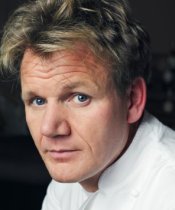 For the fourth season of Hell's Kitchen, the stakes are higher, the competition is tougher, and the big news of the season premiere is that world-class chef Gordon Ramsay will get literally sick when sampling one of the dishes.
This year's competition features fifteen would-be chefs, instead of twelve, fresh blood that's been added possibly because this year's prize is the biggest one yet. The winner of Hell's Kitchen this season won't get to go work in any high-class restaurant…they'll be going to work in one of Ramsay's own high-class restaurants. So, who are these lucky (or not so lucky) cooks?
Click to continue reading Hell's Kitchen: The First Fifteen
Read More

|
TV Guide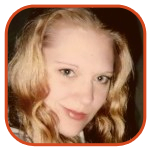 Posted by K.C. Morgan Categories: Prime Time, Reality, FOX, Hell's Kitchen, Gossip,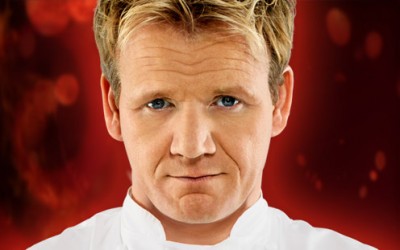 Hell's Kitchen fans no longer have to wait for rising temperatures to enjoy Gordon Ramsay's fire - this summer sensation has been bumped up to spring. But before we move on to a whole new crop of competitors, let's not forget the ones we loved from last summer.
In a recent Access Hollywood interview, Gordon Ramsay gave the dish on the fate of some of our faves and even dropped a few hints about the sizzling new scenes yet to come. Last season's Julia caught attention early for her determination and heart-wrenching elimination, where Ramsay told her he wanted to send her to culinary school for formal training, an offer not given to any other HK competitor. Ramsay called the former Waffle House chef an "amazing lady, extraordinary talent," and warns "don't think you've seen the last of this lady." Julia did in fact go to culinary school, and Ramsay has promised that she'll be back, though "not too sure where she's going to pop up." He still keeps in touch with her, and almost all the contestants of the show.
Click to continue reading Hot Summer Series Gets a Spring Run
Read More

|
MSNBC

Posted by Wendy Michaels Categories: Comedy, Prime Time, Reality, NBC, My Name Is Earl,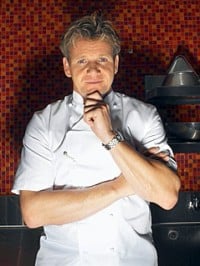 I'm not a crass person by any means. A dirty joke makes me blush and look the other way…but this news about Gordon Ramsay burning his, well… "privates" seemed like an interesting news topic to cover. Ramsay is of course the rude dude in charge of Hell's Kitchen—his mean demeanor no doubt adding to the entertainment factor of this reality cooking show. According to Ramsay, "The other day I was standing too close to the [stove] when I was cooking. I was wearing these cotton trousers and underneath I was going commando." (OK, that enough is too much information). "Suddenly, I felt this searing heat. I went, 'F**k me, bol***ks to that,' and for once I was spot on. My balls were burning." Now, that's no laughing matter, to be sure. Just last night I burned my fingers removing the lid off the steamer—and it hurt like crazy. The thing about Ramsay's story is that I immediately thought about the repeat of My Name is Earl that was on last week… the one with Norm MacDonald called "Two Balls, Two Strikes," where Randy and Earl describe MacDonald's character's (Little Chubby) injury using colors like "blorange." Anyway, the parallel between Ramsay's injury and My Name is Earl got me thinking about karma and wondering if Chef Ramsay was just getting a little payback for all of the contestants he's ripped on. Just my deep thought for the day.
Read More

| Reality TV World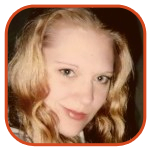 Posted by K.C. Morgan Categories: Food & Home, Prime Time, Reality, FOX, Hell's Kitchen, Gossip,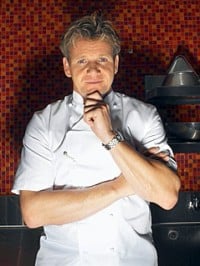 It's official – the two Hell's Kitchen finalists have been announced, and during next Monday night's season finale the fate of one would-be executive chef will be decided. Gordon Ramsay will have to decide between gruff, powerful-looking Rock, an experienced restaurant chef who has been patiently biding his time for just this moment, and Bonnie, the cute, blonde nanny that Ramsay once asked "are you a dumb blonde?" with all sincerity in his voice. During the series, Bonnie has broken down in tears several times, once tried to cook on a stove with no heat, expressed confusion over the actual components of beans and franks, and caused Ramsay to fly off the handle several times.
Click to continue reading Hell's Kitchen: Ramsay Between a Rock and a Hot Face
Read More

| LA Times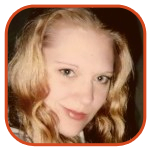 Posted by K.C. Morgan Categories: Prime Time, Reality, FOX, Hell's Kitchen, Talent, Gossip,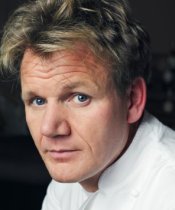 This month, TV Guide is highlighting the TV chefs that make our mouths water. And which chef has more fire than Gordon Ramsay? The Hell's Kitchen host recently sat down with TV Guide to give all the dish on his nightmarish kitchen experiences. Ramsay is known for his hot-under-the-collar 'tude on Hell's Kitchen, something the chef says is necessary to get the job done. Ramsay, the father of four, says his children won't follow his habit of prolific swearing, and that there's a right time and place for using more colorful metaphors. Chef Ramsay discussed his new FOX show, Kitchen Nightmares, will which debut in the fall. Ramsay was taken aback by the restaurants he found in the States, and says he can't wait for viewers to see what he encountered while taping the show.
Click to continue reading Ramsay's Kitchen Dish
Read More

| TV Guide


Posted by David L. Williams Categories: Reality, ABC, FOX, HBO, MTV, NBC, Hell's Kitchen, So You Think You Can Dance, Top Chef, Editorial, Features,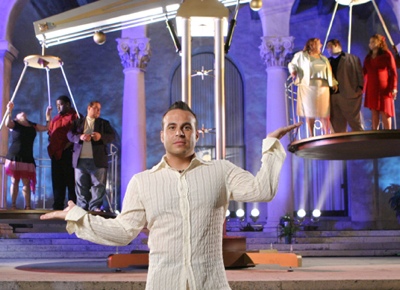 Now that we've said goodbye to June and its 30 days of weddings, trips to the beach, and the slow, crippling realization that it's still a long, long time until Lost comes back, why don't we take a few minutes and look back at the best and worst of June reality TV? Nope, that was a rhetorical question. Yes, I know, there are lots of reasons not to look back, and yet I'm going to do it anyway.
Oh, and it doesn't really fit here because it's not a reality show, but Flight of the Conchords on HBO is pretty hilarious. I don't really have enough to say about it to write a full column, obviously, but it's definitely worth checking out. Okay, here we go…
Click to continue reading Reality Recap - The Best & Worst of June

Posted by David L. Williams Categories: Prime Time, Reality, MTV, Hell's Kitchen, Top Chef, Editorial, Features,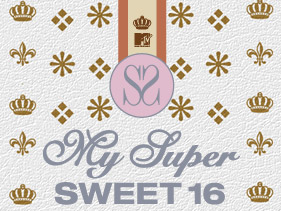 Having been so negative for a few weeks, I thought I would take this week to be all about accentuating the positive, being a gigantic cheerleader for summer reality shows. Like Poison so sagely warned us, though, all of these roses will have a few thorns, but I'll try to get past them. Oh, and Poison also taught us that you can unashamedly rhyme the words "tonight" and "all night" (because that's when they wanted action and satisfaction, respectively). Here are some of the reality shows I've been watching and why you should join me.
Click to continue reading Summer Reality Part 3: Everything's Coming Up Roses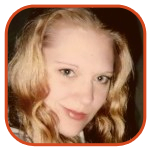 Posted by K.C. Morgan Categories: Prime Time, Reality, BBC, FOX, Hell's Kitchen, Gossip, News,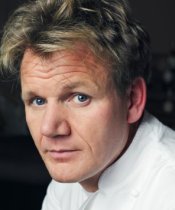 Chef Gordon Ramsay is best known for his fiery attitude and interesting way with words. Thanks to FOX and the BBC, he's become a bona fide reality celebrity – a chef that's known for fixing problems and whipping other cooks into shape. But now, Chef Ramsay is in the spotlight not for his work on Hell's Kitchen, but for alleged actions behind the scenes of his new FOX fall show, Kitchen Nightmares. There is no word, yet, on whether or not the lawsuit will hamper the fall premiere of Kitchen Nightmares, but FOX is a network known for thriving on even bad PR.
Click to continue reading Gordon Ramsay Faces Lawsuit
Read More

| TV Guide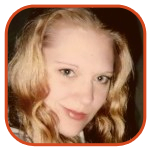 Posted by K.C. Morgan Categories: Prime Time, Reality, FOX, Hell's Kitchen,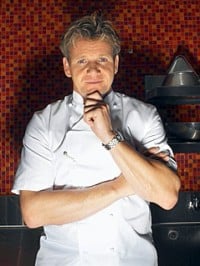 Gordon Ramsay has got to be the most entertaining chef ever to be featured on reality TV. There isn't a single chef on the Food Network – not Bobby Flay (who could never face off with Ramsay in a direct challenge), not Alton Brown (whose puns are tedious at best), and not even Masaharu Morimoto (my personal favorite) – who is half as fun to watch as Ramsay. I've even been tempted – tempted, mind you – to watch him on his other show, the one on the BBC. Such is the compelling draw of Ramsay.
It is hard, however, not to feel a little sorry for the aspiring chefs he roundly abuses in the kitchen. He screams, he curses, he calls them donkeys, and he even very seriously asked Bonnie "are you a dumb blonde?" She didn't answer – she didn't have to. Yes, he's hell to work with. But at the same time, Chef Ramsay can be a pretty congenial, understanding guy. This much is obvious from the kind way he treats poor Aaron, the 48-year-old retirement home chef who broke down and began to cry before the bloody kitchen ever opened. At the beginning of last night's episode, in fact before it ever began, I was convinced Aaron would be the next male to leave Hell's Kitchen. After all, he's already cried and seems to fail at nearly every task to which he's been assigned – and last night, he didn't do a whole lot to redeem himself. Yet, Aaron will carry on to cry another day, and I have nothing but trepidation for him. He has, quite obviously, lost himself somewhere in the back burners of Gordon Ramsay's hard-core cooking world.
Click to continue reading Fanning the Flames of Hell's Kitchen
© Gear Live Media, LLC. 2007 – User-posted content, unless source is quoted, is licensed under a Creative Commons Public Domain License. Gear Live graphics, logos, designs, page headers, button icons, videos, articles, blogs, forums, scripts and other service names are the trademarks of Gear Live Inc.