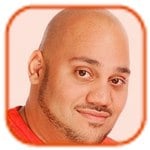 Posted by Andru Edwards Categories: Daytime, Talk Shows, ABC, Gossip, Rumors,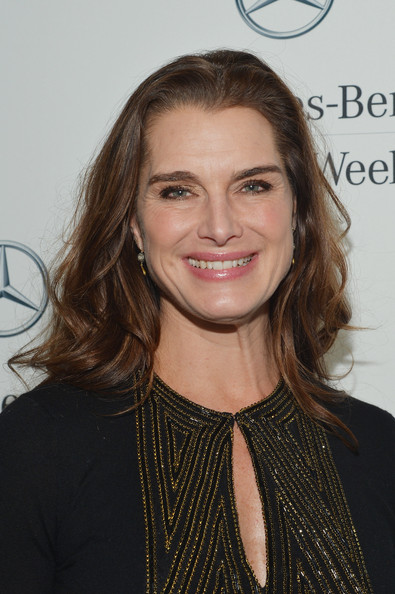 Brooke Shields is in talks to join The View.
The 47-year-old Blue Lagoon actress has reportedly been approached by ABC to join the US morning chat show's panel after current host Joy Behar recently announced she is leaving the popular series after 16 seasons and amid rumors Elizabeth Hasselbeck's contract has not been renewed.
According to gossip website showbiz411.com, Barbara Walters, who is at the helm of the series, thinks that Brooke would be a great addition and is eager for her to take over one of the vacant spots. Sources said Barbara really wants her because the actress has two children, is a Princeton graduate and "very articulate," but also has great connections in Hollywood.
The brunette beauty, who previously acted as a guest host, is said to be in final negotiations to join the show next season alongside Whoopi Goldberg, Sherri Shepherd, and Barbara.
Click to continue reading Brooke Shields Joining 'The View'?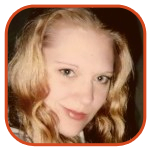 Posted by K.C. Morgan Categories: Talk Shows, ABC, Gossip, Video,
Survivor: The Australian Outback contestant and View co-host Elisabeth Hasselbeck is signing on to Good Morning America as a contributor. Hasselbeck is famous for her rigid right-wing approach to issues on The View, though she does not label herself as conservative.
Hasselbeck will cover "hot-button family, lifestyle and child-rearing issues." Her first report, which looks like a real barn-burner, will cover the hot-button trend of parent-child tattoos. It airs on Monday.
In addition to her reality TV experience, Hasselbeck has a Fine Arts degree from Boston College and notorious GOP leanings … which definitely makes her qualified to cover news-related issues important to American families.
Read More

| Yahoo! News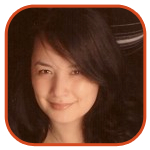 Posted by Veronica Santiago Categories: Daytime, Prime Time, Reality, Talk Shows, ABC, Dancing With The Stars, Video,
UPDATE: Erin Andrews says she's never received that so-called apology from Hasselbeck.
Seeing Elisabeth Hasselbeck cry is something we're all used to by now. (Remember that heated debate with Whoopi Goldberg on the use of the "N-word"?) But it's not often that we see The View co-host cry over something she did.
While discussing the latest Dancing with the Stars events yesterday, the outspoken conservative felt the need to speak out about contestant Erin Andrews' ballroom wardrobe. Elisabeth - who was for some reason shocked by the amount of skin the contestant had been showing lately (does she not watch the show on a regular basis?) - thought it would be appropriate to bring up the ESPN reporter's stalking scandal.
"I mean, in some way if I'm [Michael David Barrett], I'm like, 'Man! I just could've waited 12 weeks and seen this — a little bit less — without the prison time!'" Hasselbeck joked.
Click to continue reading VIDEO: Teary Hasselbeck Apologizes to DWTS' Erin Andrews
Read More

| Entertainment Weekly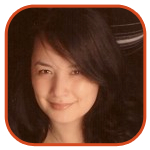 Posted by Veronica Santiago Categories: Daytime, Talk Shows, ABC, Syndication, Video,
"What more do you want?" - Sherri Shepherd questioning
Elizabeth Hasselbeck
the Republicans about the health care reform bill.
Whether you're for or against it, the HCR bill passed last night by the House probably has you talking. Well, at the very least, it has the ladies of The View fired up.
Although this morning's discussion initially focused on the shameful actions some people took during yesterday's proceedings, today's hot topic took a heated turn when Elizabeth Hasselbeck referenced those who were allegedly "bribed, bullied, and shut out" because they didn't want to vote "Yes."
I can only hear Kristen Wiig saying this phrase right now: "Just let me make my point - it'd be easy!"
Read More

| Entertainment Weekly


Posted by Jacci Lewis Categories: Daytime, Talk Shows, ABC, Gossip,
Daytime talk show The View has become the No Excuses jeans of the new millenium. You remember No Excuses jeans, right? No Excuses Sportswear spent the late 80's and early 90's capitalizing on infamous media stories by using the women involved in those stories to model their cheesy blue jeans. Donna Rice (disgraced Presidential Candidate Gary Hart's "Monkey Business" lap mate) and Marla Maples (the reason for Donald and Ivana Trump's divorce) are just a couple of the flash-in-the-pan media darlings who squeezed into a pair of No Excuses for a quick buck and some extra noteriety.
Click to continue reading Rod Blagojevich and Wife to Appear Together on The View
Read More

| Associated Press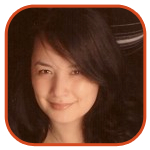 Posted by Veronica Santiago Categories: Daytime, Talk Shows, ABC, Syndication, Video,
Although Sherri Shepherd was once known Elisabeth Hasselbeck's conservative ally, the comedienne has been started to drift further away from her co-host politically.
On today's episode of The View, the ladies questioned whether certain events should be dredged up in the presidential campaigns. Needless to say - they had very different opinions on the matter. (Things start really heating up around the 3:45 mark.)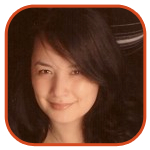 Posted by Veronica Santiago Categories: Daytime, Talk Shows, ABC, Syndication, Gossip, Video,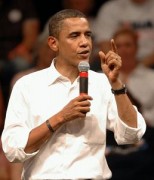 Haven't heard the latest controversy about pigs wearing lipstick? Well, then you haven't been watching the news.
Today, Barack Obama is being fired upon from John McCain's camp about comments he made during a speech yesterday. When talking about his opponent's plan for change, the Democratic candidate chose to use this colorful analogy: "You can put lipstick on a pig, it's still a pig."
And while that phrase has been used many times before, McCain supporters felt Barack's "sexist" comment was aimed directly toward Sarah Palin (the "Pitbull with Lipstick"). Unfortunately, the Republicans also failed to realize that their own candidate had used that same analogy about a certain female contender last year.
In today's episode of The View, the ladies of the table talked about the two different soundbites. (You can watch both of them here.) If you listen closely, you might also hear Elisabeth Hasselbeck defend Barack Obama…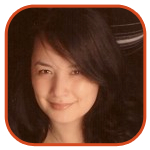 Posted by Veronica Santiago Categories: Daytime, Talk Shows, ABC, Syndication, Gossip, Video,
Regardless of whether you agree with the topic at hand, it's always a great day on The View when a co-host ends up crying. It's even better day when Elisabeth Hasselbeck is the one doing it.
On today's show, things became quite tense between Elisabeth and Whoopi Goldberg during a discussion about the "N" word: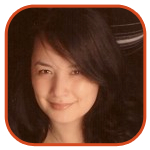 Posted by Veronica Santiago Categories: Animation, Comedy, Daytime, Drama, Food & Home, Games, Music, Prime Time, Reality, Specials, Talk Shows, ABC, Cable, CBS, FOX, NBC, Syndication, The CW, Hell's Kitchen, America's Next Top Model, Dancing With The Stars, Desperate Housewives, House, My Name Is Earl, Oprah Winfrey Show, Scrubs, Survivor,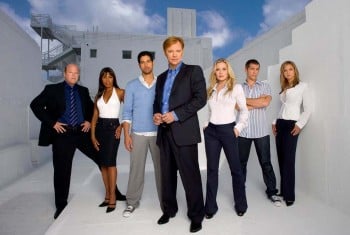 (You can view TV Envy's Post-Strike Television Schedule here.)
MONDAY (5/5)
Two and a Half Men (CBS, 9:00): (The script was written by CSI scribes.) "George Eads (CSI) has a cameo in which a CSI team investigates a death at Charlie's house." I know Charlie wanted to stop Denise's reality show, but this is quite a sweeps stunt.
House (FOX, 9pm): "House believes that an actor (Jason Lewis) on his favorite soap is seriously ill after observing his symptoms on television, so he decides to intervene." If I had known something like that would work, I would have kidnapped Smith Jerrod a long time ago.
Samantha Who? (ABC, 9:30pm): "Sam's affair with Todd continues while he's still seeing a clueless Chloe." I'm sorry—why doesn't Sam just kick her out of her apartment again? She does own the thing, doesn't she?
CSI: Miami (CBS, 10pm): "Alexx is stunned when her son is the prime suspect in a murder investigation, and any help she offers could prove costly." Buh-bye, Khandi!
Click to continue reading This Week on TV (5/5-5/11)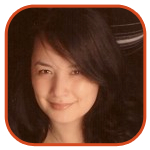 Posted by Veronica Santiago Categories: Daytime, Talk Shows, ABC, Gossip, Video,
Followers of The View are used to hearing a difference of political opinions on a daily basis. But every once in a while, a particularly tense exchange will perk up our ears.
Check out the moment when Whoopi Goldberg becomes exasperated and rolls her eyes at co-host Elisabeth Hasselbeck. (Who could blame her?) Hasselbeck later returns her own courteous gesture when she insincerely listens to what Goldberg has to say.
© Gear Live Media, LLC. 2007 – User-posted content, unless source is quoted, is licensed under a Creative Commons Public Domain License. Gear Live graphics, logos, designs, page headers, button icons, videos, articles, blogs, forums, scripts and other service names are the trademarks of Gear Live Inc.