American Idol kicked off the first installment of its finale shows with clips of past Idols and its two current contestants. The stage was set for drama, the Nokia Theater was packed with people and we were all ready to count the cowboy hats as the hour-long performance episode kicked off.
Ryan Seacrest called the battle "the boy next door versus the southern belle." They are Idol's youngest two contestants to face off in the final round. Both gained early attention from judges and fans, both are absolutely country singers, both want to win badly. Despite reports from TMZ that the finale might have been otherwise, Lauren Alaina was indeed ready to perform on Tuesday. According to the doctor that Idol trotted on stage, Lauren belted too hard in her rehearsal and blew out a vocal cord.
Think it'll affect the voting? Doesn't everything?
Click to continue reading American Idol 10: Top 2 Perform
American Idol's Thursday results show opened with an epic montage of the judges (Steven Tyler, Jennifer Lopez, Randy Jackson) falling over themselves to praise this year's contestants. The clip ended with J-Lo crying "anybody could win!"
That's the show's current angle: there are no standouts, because all the singers as so sensational. It's patently untrue, of course. Scotty McCreery has dominated his fellow contestants in Twitter followers all season long, and James Durbin is constantly singled out as the group's best in the press.
Click to continue reading American Idol 10: Top 7 Results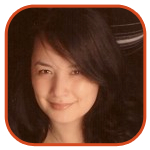 Posted by Veronica Santiago Categories: Music, Prime Time, Reality, FOX, American Idol, Commercials, Video,
The upcoming season of American Idol may feature a few new judges, but the show's promos are highlighting old faces.
Can't remember where the series has been over the past nine years? The two clips posted will take you on a nice trip down memory lane.
Want to know which singer will join Kelly Clarkson, Ruben Studdard, Fantasia, Carrie Underwood, Taylor Hicks, Jordin Sparks, David Cook, Kris Allen and Lee DeWyze in the Winner's Circle? Make sure to watch when the program returns in January.
Click to continue reading VIDEO: Past American Idol Winners Featured in New Promos
Read More

| New York Post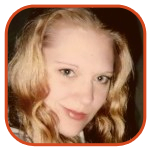 Posted by K.C. Morgan Categories: Music, Prime Time, Reality, FOX, American Idol, Video,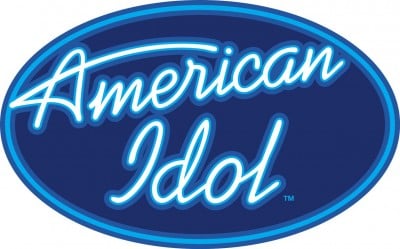 At the top of the Idol Gives Back spectacular, host Ryan Seacrest immediately introduced the President of the United States and his First Lady, Mr. and Mrs. Barack Obama. Two praised the Idol Gives Back event and urged viewers to contribute to the cause. In his typical contemporary fashion, President Obama then gave a message to the Idol contestants: "As Randy Jackson says, you're all my dogs."
Ryan then reappeared on stage to introduce the judges and hype up the crowd. Queen Latifah served as the host of the event at the Pasadena Civic Auditorium, which was filled with a screaming crowd.
The Top 12 were brought back together for the first group performance of the night, an incredibly weak number. The only big moment in the song was given (predictably) to Crystal Bowersox. Could this show please make it more obvious that they want her to win? I'm not sure the astronauts on the space shuttle have managed to get the message yet - they're so far away, and all.
Click to continue reading American Idol 9: Idol Gives Back, Top 7 Results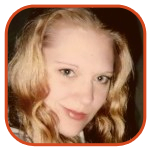 Posted by K.C. Morgan Categories: Music, Prime Time, Reality, FOX, American Idol, Features, Gossip, Video,
The Top 12 results show opened with a montage of the contestants' journey on the show. The intro was very dramatic…would it lead up to a surprising elimination?
The theater went green in honor of St. Patrick's Day, but only for a moment (and more's the pity - it would be a blessed change on the same old, same old set). Right away, Simon Cowell confronted Ryan Seacrest for his "aggressive behavior" during the Tuesday performance round. The judge then went on to talk about the "judges' save," an element which was introduced only last year on the show.
David Cook started off the elimination round with "Jumpin' Jack Flash." It was rather odd that he chose not to do an original tune, but the performance was as solid as you'd expect from the Season 7 Idol champ. Cook is currently working on a new album, so be on the lookout for that one, AI fans. He will soon take a trip to Africa for the upcoming Idol Gives Back extravaganza.
Click to continue reading American Idol 9: Top 12 Results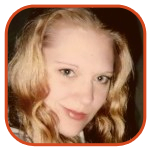 Posted by K.C. Morgan Categories: Music, Prime Time, Specials, FOX, Gossip,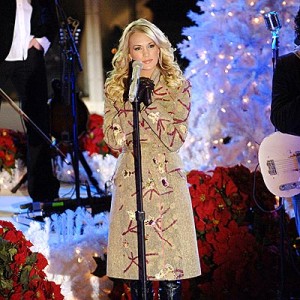 American Idol winner Carrie Underwood will take over the TV tonight for a two-hour holiday special that begins airing on FOX at 8 pm. Dolly Parton, Christina Applegate, David Cook and Brad Paisley are only a few of the stars you can expect to see. But should you actually spend your time watching this primetime event?
If you're expecting a sweet holiday tear-jerker, don't. Underwood's special will undoubtedly be a star-studded event filled with great music and moments meant to make you laugh…but it's also going to be over-stuffed with blatant promotional techniques that help suck any benevolence out of the season. Don't forget that American Idol will be returning soon, and FOX has got an important agenda to push.
Read More

| Entertainment Weekly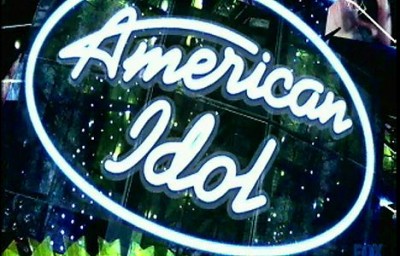 Weeks of auditions, eliminations and memorable performances would finally culminate in a single evening of music and melodrama. Yes, it's the finale of American Idol 8.
Various celebrities sat in the crowd as Ryan Seacrest warmed up the episode. Almost 100 million votes were logged after Tuesday's performance round.
A montage of Randy Jackson clips served as the dog's intro, he who, for reasons quite beyond me, wore a bow tie for the evening. Kara DioGuardi moments followed, and I never realized she had such a tendency to use the word "sweetie." She looked great for the evening, at least. The same can't be said for Paula Abdul, who wore a hideous ensemble. Her clip showed her saying a lot of words, the meanings of which she likely doesn't understand. Simon Cowell's video tribute was, of course, the most entertaining of all.
The host then introduced the two stars of the evening: Kris Allen and Adam Lambert. The judges stood up for the men as they took the stage. Each wore white; both looked very different. The sound equipment was hardly functioning when the two touched based with Seacrest.
A gaggle of girls stood in Conway, Arkansas (Kris Allen country) to hear the results. Carly Smithson reported from Symphony Hall (what a sad gig), where Lambert fans gathered to await the final vote count. But each camp would sit through many more video clips, performances, and general hoohah before they would find out what they most wanted to know: who won?
Click to continue reading American Idol 8: Finale!
The American Idol Top 9 results show began, appropriately enough, with a montage. The remainder of the episode would feature much more of the same, as it always does.
As eliminated contestant Alexis Grace watched, Ryan Seacrest announced that 36 million votes were tallied to bring us the Wednesday results. The host spent a few moments talking with Randy Jackson on the subject of song choice. "Maybe it was too wide," said Jackson, referring to the theme of Tuesday's performance round.
"For me, it's about knowing who you are, and delivering that confidence with conviction," Paula Abdul stated. "Go for it!" She advised the Idol group. "Anoop, Matt, Megan," Simon Cowell went through a list of those he thought might want to worry about the upcoming results.
The Ford video (clip above) followed, another poorly-done attempt at entertainment set to music. Seriously, these are growing steadily worse as weeks progress.
Click to continue reading American Idol 8: Top 9 Results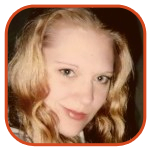 Posted by K.C. Morgan Categories: Music, Reality, FOX, American Idol, Video,
American Idol 7 winner David Cook was in the midst of an upbeat rendition of "Hot for Teacher" when he took a bit of a tumble (view it at around 2 minutes into the above video). But though the Idol alum fell quite noticeably, he got right back up without missing a beat.
And Cook's small mini-tumble still isn't nearly so bad as Joaquin Phoenix's fall off the stage.
Read More

| Vote for the Worst

An American Idol winner, thus far, has never come out of the San Fransisco auditions, though runner-up Katharine McPhee (season 5) first auditioned here.
Will this be the year that an Idol is found in the city by the bay? Some of the auditions were promising…others were barely tolerable.
The evening kicked off with Tatiana Del Toro of the beautiful accent - which, evidently, she can turn on and off at will. She was a lovely girl in a terrible dress with a super-annoying giggle, but she showed up to her audition already predestined to succeed. Her psychic friend predicted that Del Toro would make it all the way to the Top 12. I also, once had a psychic friend, but had to give her up on account of the phone bills. At any rate, Del Toro pleaded with the judges and eventually won her way to Hollywood. Cowell found her "so dramatic," but Randy Jackson was a little more positive in his remarks, saying he voted yes "because you are wild, and I like it." She's also a little too savvy for Idol viewers - the girl showed up with her press kit.
Click to continue reading American Idol 8: San Francisco Auditions
Read More

| American Idol

© Gear Live Media, LLC. 2007 – User-posted content, unless source is quoted, is licensed under a Creative Commons Public Domain License. Gear Live graphics, logos, designs, page headers, button icons, videos, articles, blogs, forums, scripts and other service names are the trademarks of Gear Live Inc.