The Daily Show's news team was clearly passionately moved by the outpouring of support for the gay community, which has been presented in the form of It Gets Better videos.
The US military's "Don't Ask, Don't Tell" policy is a hot topic among legislators right now, and teen suicides of homosexual youths are a rising concern. Many celebrities and politicians have stepped forward to make messages of support for gays of all ages. Comedy Central's contribution? This "It Gets Worse" video aimed at Senator John McCain -- yes, the one who was almost our president.
The "It Gets Worse" video is classic Daily Show, and very tongue-in-cheek. Check it out above!
Read More

| The Daily Show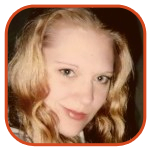 Posted by K.C. Morgan Categories: Comedy, Late Night, Talk Shows, Cable, Daily Show, The, Ratings,
Maybe Conan O'Brien shouldn't get too cozy in his new office at TBS.
The former NBC funnyman will debut his Conan, a new late night series, at 11 pm on Monday … and that means he's facing the toughest of all late night competition.
According to TVByTheNumbers, The Daily Show is the top-rated late night show among adults age 18 - 49. The numbers are in, and Jon Stewart is officially the king of late night … but during one of the weeks reviewed, The Daily Show, The Tonight Show and Late Show with David Letterman were all showing re-runs.
We have a sneaking suspicion that all Daily Show ratings spikes come just when FOX News hires new staffers.
Read More

| CNN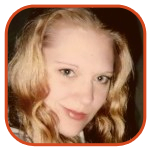 Posted by K.C. Morgan Categories: Comedy, Specials, Cable, Daily Show, The, Video,
Despite the fact that Comedy Central's Rally was thrown together in only a few weeks, and the fact that it revolved around two late night cable TV hosts, estimates show that more than a quarter million Americans flooded the National Mall for a dose of sanity … and/or fear.
The three-hour event was peppered with filler: a "special appearance" from the MythBusters hosts; musical performances by Ozzy Osbourne, Kid Rock and Sheryl Crow, among others; even a long-winded benediction from former SNL regular "Father" Guido Sarducci -- but there were a few moments of sincerity mixed in with all the comedy.
Jon Stewart and Stephen Colbert, who approached the rally with typically opposite points of view, faced off against each other in brief skits that felt a lot like a live, daytime version of their late-night talk shows, The Daily Show and The Colbert Report -- but somewhere in the middle of it all, a message did manage to shine through. Stewart's "moment of sincerity," his wrap-up speech, is viewable in the video above … and it's definitely worth a watch.
As he stood before the crowd of 250,000 thousand (or, as he announced when he made his entrance, "over 10 million people," depending on which estimate you use), Jon Stewart reminded the world that "We live not in hard times ... not end times."
Click to continue reading Jon Stewart, Stephen Colbert Restore Sanity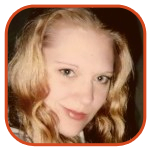 Posted by K.C. Morgan Categories: Comedy, Late Night, Talk Shows, Cable, Daily Show, The, News, Video,
The President of the United States of America appeared on Comedy Central's Daily Show Wednesday night … but if you thought Barack Obama was going to spend his time trading quips with host Jon Stewart, you were wrong.
Stewart, as usual, set the tone for the interview immediately: serious but fun. He solemnly addressed the President and shook his hand before presenting him with Mug Force One -- a classic Daily Show cup, embellished in celebration of the occasion.
The two got down to hard-hitting issues right away. Stewart opened up the floor to talk about health care, Congress -- Obama's entire administration.
Click to continue reading VIDEO: President Obama on The Daily Show
Read More

| E! Online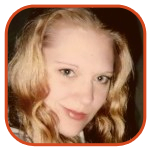 Posted by K.C. Morgan Categories: Late Night, Talk Shows, Cable, Daily Show, The, Gossip, Video,
A poll from AskMen.com has named Daily Show host Jon Stewart as the most influential person of 2010, beating Kanye West (#5), Facebook founder Mark Zuckerberg (#3) and President Barack Obama (#21).
More than 500,000 participated in the poll, the fifth annual such poll of its kind.
Last year's most influential winner? Don Draper, a character on AMC's Mad Men.
You can check out the "Top 49 Most Influential Men of 2010" list here.
Read More

| Los Angeles Times

The Daily Show has officially announced that President Barack Obama will become the first sitting president to appear on the series. The leader of the free world is scheduled to visit the late night talk show Wednesday, October 27.
Obama himself is a friend of the show -- he appeared via video conferencing only days before the 2008 presidential election (view that moment in the clip above).
The president's appearance is surely no coincidence. Comedy Central isn't exactly a big news media outlet, but in its way the cable network is an active contributor to pop culture and the way people view the political landscape. Strongly left-oriented, Comedy Central's audience is in Obama's target Democratic and left-leaning undecided demographic … and the midterm elections are now less than a dozen days away.
Will you be tuning it to hear the President's message?
The Queen of daytime had a gift for two of late night's Princes (okay…jesters) on Thursday night. Comedy Central host Jon Stewart started his Daily Show with the usual jokes regarding the day's events…but he was soon interrupted by channel-mate Stephen Colbert.

After some ribbing (Stewart) and cajoling (Colbert), the two announced that they will be combining rallies. That's right: The "Rally to Restore Sanity" and The "March to Keep Fear Alive" have merged to create The "Rally to Restore Sanity and/or Fear." Seeing the two of them on center stage was great fun, but they were soon trumped by someone with more clout than the they both have combined.
Click to continue reading VIDEO: Oprah Makes Daily Show Appearance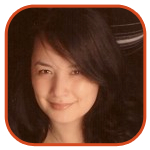 Posted by Veronica Santiago Categories: Comedy, Late Night, Talk Shows, Cable, Daily Show, The, The Office, Video,
Although it's been days since Rick Sanchez made unflattering remarks about Jon Stewart (and his own CNN bosses), we had to wait until Monday night to hear Stewart's response to the controversy.
Despite being called a "bigot," The Daily Show host feigned excitement about being mentioned by the (former) CNN anchor. "Rick Sanchez knows my name!" he squealed.
Stewart even gave props to Rick—who claimed Jon "grew up in a suburban, middle-class New Jersey home with everything that you could every imagine"—for really nailing "what is was like growing up in Central Jersey in the early seventies. The fortunate son of a single mother in the education field."
Click to continue reading VIDEO: Jon Stewart Addresses Rick Sanchez Scandal
Read More

| The Daily Show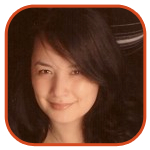 Posted by Veronica Santiago Categories: Late Night, Talk Shows, Cable, Daily Show, The, Gossip, News,
UPDATE: You can see Stewart's response here.
One day after calling Daily Show host Jon Stewart "a bigot" on a radio program, CNN's Rick Sanchez received some (not so) surprising words of his own: "You're fired."
The Cuban-American anchor, who has been the subject of Stewart's jokes before, made that accusation about the Comedy Central personality while speaking on SiriusXM's Stand Up! With Peter Dominick yesterday morning.
So which group(s) does Rick think Jon is bigoted against? "Anybody who's different than you are, anybody who's not form your frame of reference; anybody who doesn't look and sound exactly like the people that you sound [like] and grew up with. The people that you put on your show, who always reflects somebody who's, 'I'm bringing in to sit around me,' you know, who's very different from me. I'm sorry, but I just don't buy this thing that the only people out there who are prejudiced … are the right. There's people that are prejudiced on both sides."
Click to continue reading LISTEN: CNN's Rick Sanchez Calls Jon Stewart a Bigot, Gets Fired
Read More

| The Hollywood Reporter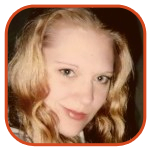 Posted by K.C. Morgan Categories: Comedy, Talk Shows, Cable, Daily Show, The, Gossip, Video,
Jon Stewart, who has been hinting around about it for over a week, made a momentous announcement on the Thursday episode of The Daily Show. The Comedy Central funnyman announced his Rally to Restore Sanity, which will be held at the Washington, D.C. National Mall on October 30, 2010.
Stephen Colbert, as promised, made his own announcement on The Colbert Report, which follows Stewart's show. Colbert's rally is, of course, the March to Keep Fear Alive. "Now is not the time to take it down a notch. Now is the time for all good men to freak out for freedom," Colbert explained.
The National Park Service has confirmed that Colbert and Stewart submitted an application for the grounds in front of the Washington Monument for the date of the dueling rallies, though the permit is not yet finalized.
In a poll, Time magazine named Stewart "America's most trusted newscaster" following Walter Cronkite's 2009 death.
Read More

| CNN

© Gear Live Media, LLC. 2007 – User-posted content, unless source is quoted, is licensed under a Creative Commons Public Domain License. Gear Live graphics, logos, designs, page headers, button icons, videos, articles, blogs, forums, scripts and other service names are the trademarks of Gear Live Inc.