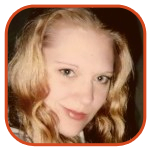 Posted by K.C. Morgan Categories: Drama, Prime Time, The CW, Editorial,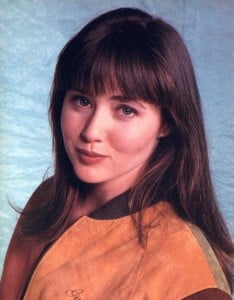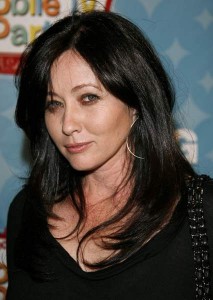 It took fourteen years, but this evening heralds the much-anticipated return of Shannen Doherty (Brenda Walsh) to one of the country's most famous zip codes: 90210.
Today her face graces magazine covers and the entertainment media is holding its breath to see the star re-emerge in her most famous role. After fading to the background of relative obscurity for the last decade, Shannen Doherty is suddenly very prominently in the spotlight.
"I'd be lying if I said I didn't feel it," said Doherty, 37, of her newfound popularity with the press. "It definitely feels good. It also feels scary." When asked about this scary success, Doherty explained, "who wants to talk about stuff they did fifteen years ago?"
Click to continue reading Is Beverly Hills Ready for Doherty?
Read More

|
LA Times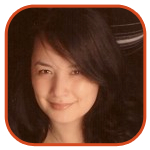 Posted by Veronica Santiago Categories: Drama, Prime Time, The CW, Gossip,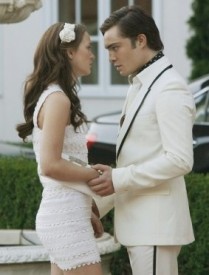 Still haven't caught on to Gossip Girl? Well, then here's just a sampling of the witty dialogue you missed from Season 2's premiere.
"The only thing lamer than dating Dan Humphrey is mourning Dan Humphrey." - Blair talking to Serena about last season's breakup
"You're lying. Your eyes are doing that thing when they don't match your mouth." - Chuck accusing Blair of making up story about a new man
"Oh, God - the lifeguard's got a Camaro. And not in an ironic 'I've got a Camaro' way." - Serena being picked up by a date

Click to continue reading Top 5 Quotes from Gossip Girl's Premiere

Read More |

Gossip Girl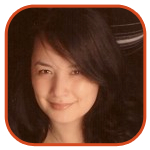 Posted by Veronica Santiago Categories: Drama, Prime Time, The CW, Gossip, News, Video,
With the premiere of Gossip Girl only days away, it's now time to get everyone up to speed.
If you're not currently a fan - or if you're a bit hazy on last season's details - you can find a very quick recap after the jump. If you already know the difference between a Waldorf, a Humphrey and a Bass, you can just focus on the first five minutes of Season Two below.
(NOTE: We're already getting our first glimpse of Nate's new cougar!)
Click to continue reading Gossip Girl Recap and Preview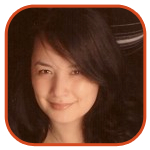 Posted by Veronica Santiago Categories: Drama, Prime Time, Cable, News,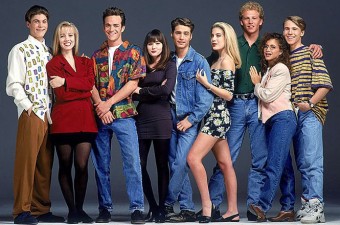 If SOAPnet's daily airings of Beverly Hills, 90210 aren't enough for you, the network's Labor Day schedule should keep your DVR busy.
On September 1, the cable channel will devote 24 hours of programming to the original FOX soap. The tribute, which conveniently falls on a holiday, will get fans warmed up for CW's heavily-hyped debut. Unfortunately, the marathon inconveniently runs up against the season premiere of another popular teen drama: Gossip Girl.
SOAPnet kicks off its day-long coverage midnight Sunday. Everyone will then get to see 90210 for the first time on Tuesday, September 2nd.
Read More

|
SOAPnet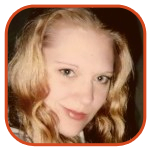 Posted by K.C. Morgan Categories: Drama, Prime Time, The CW, Video,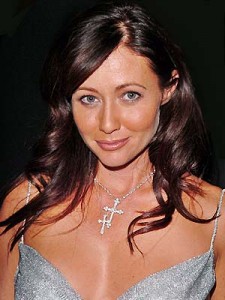 The CW has unveiled yet another new promo for their upcoming spinoff 90210 - and this TV spot gives us exactly what we want. And what do we want? Shannen Doherty!
It's only 10 seconds long and Doherty only says two words - but it's enough to whet the appetite for much more. Shannen-as-Brenda-Walsh offers up a coquettish grin as the voice-over intones "…an icon returns." You're right about that.
Click to continue reading Shannen Doherty Promotes 90210
Read More

|
E! Online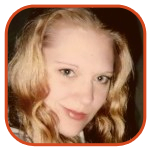 Posted by K.C. Morgan Categories: Drama, Prime Time, The CW, Gossip,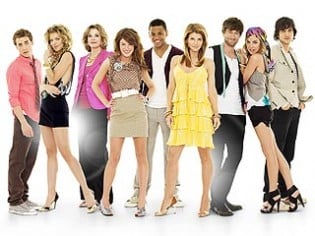 It's common for new shows to submit DVDs to various critics and other media professionals, giving them the chance to review and sound off on the new series to drum up even more expectation and hype. One of the most anticipated new shows of the season is undoubtedly 90210, the long overdue spin-off to the popular Beverly Hills, 90210. But no one will be getting any peek at this new show - the CW is keeping everything under wraps.
Why?
Click to continue reading 90210: Why the Secrecy?
Read More

|
Popeater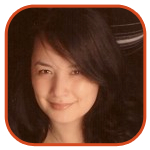 Posted by Veronica Santiago Categories: Drama, Prime Time, The CW, Gossip, Video,
A few weeks ago, we saw a few tantalizing clips of what Gossip Girl's second season has in store for us. Now we're actually getting a glimpse of the miserable state Chuck Bass will be in this fall. (Could he actually be feeling guilt for what he did to Blair?)
My favorite part of this scene? Bass' snooty response to the word 'Jitney.'
Gossip Girl kicks off Monday, September 1 on the CW.
Read More

|
E! Online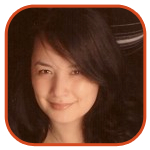 Posted by Veronica Santiago Categories: Drama, Prime Time, The CW, Video,
If you've been wondering how the old 90210 vets would mesh with the current students of West Beverly, here's your chance to make a snap judgment.
My first thoughts? Shannen Doherty's face looks puffy, AnnaLynne McCord is as disgustingly beautiful as she was on Nip/Tuck and Shenae Grimes looks like she's still at Degrassi.
In other words: This is Must See TV.
90210 starts its school year on September 2nd.
Read More

|
Entertainment Tonight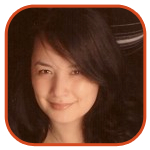 Posted by Veronica Santiago Categories: Prime Time, Reality, The CW, America's Next Top Model, Gossip, News,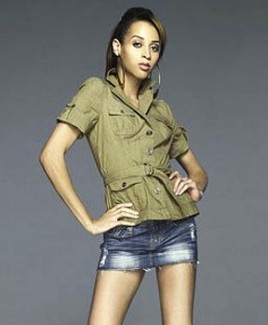 Throughout the 10 cycles of America's Next Top Model, there have a number of girls who weren't considered typical models. (Who knew tomboy Lauren would look hot with makeup on?) Then there were those with very masculine traits. (Remember when Paulina called Dominique the transvestite version of Robin Wright Penn?)
Now for the show's eleventh season, the producers will once again be challenging our concept of beauty. For the first time, the series will be introducing its first transgendered contestant. During her interview before the judges' panel, 22-year-old Isis explained why she chose to transform herself from a man to a woman. "I was born physically male…but mentally, everything else, I was born female."
Click to continue reading America's Next Top Model Introduces Transgendered Contestant
Read More

|
Futon Critic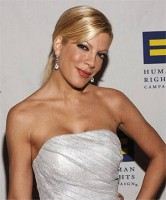 Tori Spelling may be willing to run her own Bed & Breakfast. She might even be willing to sell her own gourmet fries. But she apparently won't do anything for money.
Although she was signed on to star in CW's version of 90210, a paycheck dispute has forced the Tori & Dean star to drop out completely. This revelation comes after Spelling said she would be temporarily sitting on the bench to recover from her second pregnancy.
Earlier today, Deadline Hollywood Daily claimed the actress was actually holding out because of less than equal treatment. When Tori learned that her $10,000-$20,000 per episode number fell far below what Jennie Garth and Shannen Doherty were being offered (reportedly between $35,000-$50,000 per episode), she walked away.
Now the 35-year-old's rep has confirmed to Us Magazine that Donna Martin won't be seen anytime soon. "At this time, there are no plans for Tori to appear in the 90210 spinoff."
I guess the record ratings Tori & Dean have been bringing to Oxygen aren't really needed on the CW?
Read More

|
Us Weekly
© Gear Live Media, LLC. 2007 – User-posted content, unless source is quoted, is licensed under a Creative Commons Public Domain License. Gear Live graphics, logos, designs, page headers, button icons, videos, articles, blogs, forums, scripts and other service names are the trademarks of Gear Live Inc.