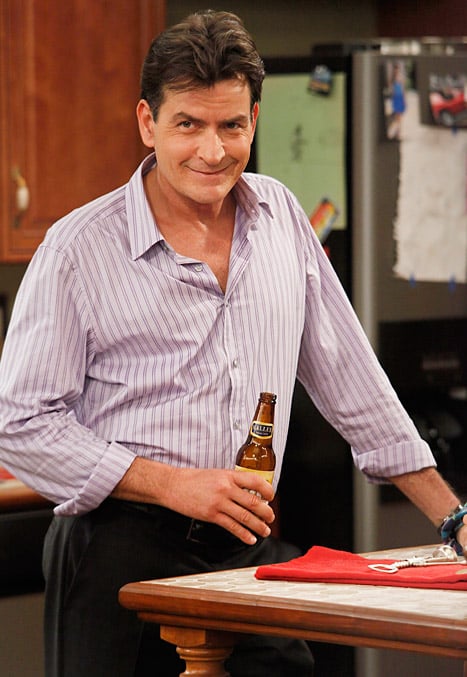 Charlie Sheen allegedly shut down production on Anger Management several times recently.
The 48-year-old actor, who parted ways with his manager, Mark Burg, entertainment lawyer, Jake Bloom, and publicist, Larry Solters, last week, was reportedly forced to miss work for two days and cut short filming this week because he developed laryngitis from partying too hard. "Filming with Charlie came to a halt last week for two days because he had come down with a nasty case of laryngitis. He was unable to talk at all last week, and has only worked half days this week because Charlie's voice isn't 100 percent. It has essentially shut down production because Charlie is in all of the scenes of the FX show," a source said.
Another insider insisted he developed the illness because he has been partying with his new girlfriend, Brett Rossi. "The reason he got laryngitis is simple. Charlie has been partying non-stop ever since Brett came onto the scene. There is a constant stream of cars coming and going from his Beverly Hills estate. It's the same pattern of behavior that led to the infamous 2011 meltdown," the insider revealed.
Click to continue reading Charlie Sheen Shut Down 'Anger Management' Production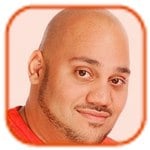 Posted by Andru Edwards Categories: Comedy, Prime Time, CBS, Gossip, Internet, News,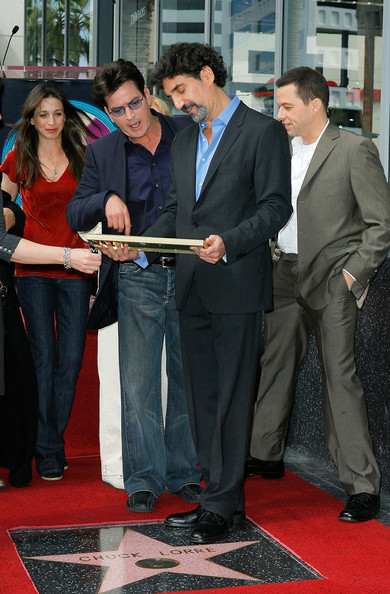 Charlie Sheen wants to make amends with Two And A Half Men co-creator Chuck Lorre.
The 48-year-old star has offered an olive branch to his former friend - whom he fell out with after he was famously fired him from the program in 2011 - and promised to reach out to him in person following an appeal on Twitter: "Hey Chuck. I have an idea that u need to hear [sic] after I make amends to you and yours. Which I will do in person. xox C [sic]."
The post included an image of the a People's Choice Award the American series won in 2007 for favorite TV Comedy, where Charlie played Charlie Harper.
The decision to sack the Anger Management star was made following comments broadcast during a radio interview, in which he referenced Chuck's real name Charles Levine, calling him "Chaim Levine," adding that he was a "stupid little man." Charlie also slammed a number of Warner Bros. executives before the show's network, CBS, suspended the final four episodes of the season and fired him. He then filed a $100 million lawsuit against Chuck however the pair later settled out of court.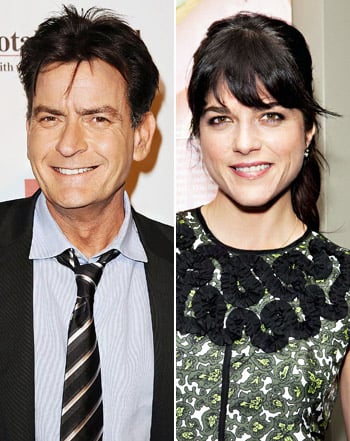 Selma Blair has reportedly threatened Charlie Sheen with a retaliation lawsuit.
The pair were co-stars on Anger Management before the 41-year-old actress was kicked off the show - and it is said she will take legal action if she isn't paid the $1.2 million she believes she is owed. According to reports on TMZ, Selma is demanding the payout to cover the episodes she would have made is she hadn't have been fired fro the show.
It has been said she was kicked off the sitcom after she complained about the Two and a Half Men star, claiming the crew had to wait while he was in his trailer learning lines. However, an insider defended Charlie's actions because - whereas Selma was in less than half of the scenes for each episode - he would have to learn over 44 pages of dialogue. "When you work 12 hours a day and have 3 girlfriends at home, it's hard to memorize all the lines for tomorrow," the insider said.
Click to continue reading Selma Blair Threatens Charlie Sheen with Lawsuit?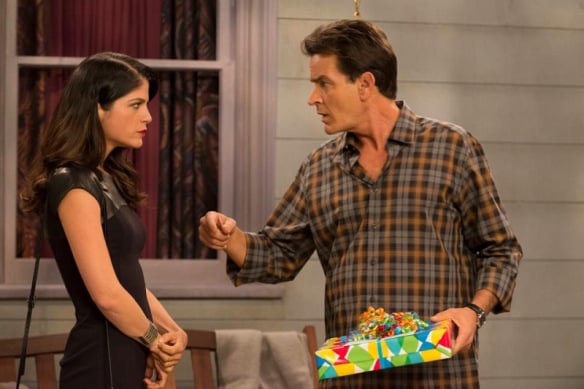 Charlie Sheen reportedly wants Selma Blair to be fired from Anger Management.
The actor - who plays therapist Charlie Goodson in the comedy series - is furious with his co-star for allegedly complaining to executive producers that Charlie is too difficult to work with and is constantly late. According to TMZ, after Charlie discovered Selma - who portrays Dr. Kate Wales in the show - had made a complaint about him he spoke to bosses about his huge workload compared to the actress' and told them if she shows up for work today he will refuse to shoot.
Click to continue reading Charlie Sheen and Selma Blair at War on 'Anger Management'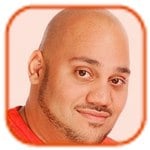 Posted by Andru Edwards Categories: Comedy, Gossip, Rumors,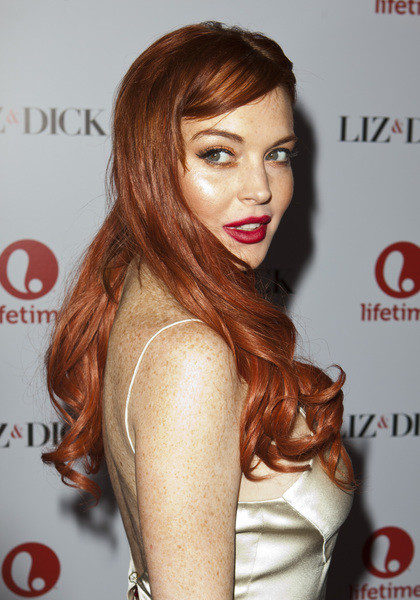 Lindsay Lohan wants to star in her own comedy series. The 26-year-old actress is reportedly hoping to get her career back on track by proving her talent on her own sitcom after she received mixed reviews for her latest movie Liz & Dick.
A source told gossip website RadarOnline.com that Lindsay was advised to try her hand at a comedy TV series by her close friend Charlie Sheen. "Lindsay has asked her manager and agent to look into getting her her own television sitcom. Lindsay feels that the small screen would be a great way for her to revitalize her acting career and that a comedy would be the best bet. Lindsay feels most comfortable doing comedy and it was Charlie Sheen that told her she should do it. Charlie told Lindsay that it was an easy way to make very good money and help her to get her movie career back on track. Lindsay is loving the idea of having her own sitcom and would love to play someone in a story based on her crazy life," an insider said.
The former Two And A Half Men star has been helping the troubled actress a lot recently according to reports. He is also said to have sent her a check for $100,000 to cover almost half of her hefty tax bill after they bonded during filming Scary Movie 5 together in September.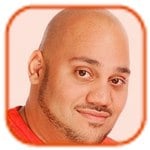 Posted by Andru Edwards Categories: Music, Prime Time, Reality, FOX, American Idol, Gossip,
Charlie Sheen wants to be an American Idol judge.
The Anger Management star says he would consider joining the judging panel of the singing show if the money was good enough and program bosses donated part of his salary to charity, after producer Nigel Lythgoe said he wanted him to get involved.
"If the numbers move the needle AND Idol matches 20% of my weekly salary for Autism Speaks, JDRF, and the Boys and Girls Club ... then the hell with it. As we say, pour the smoke. (sic)" he said.
However, the gossip website reports that the actor would only agree to a deal if FX, which airs Anger Management, were happy with him appearing on Fox.
American Idol is currently judged by Jennifer Lopez, Steven Tyler and Randy Jackson and though there is speculation the panel is set for some changes, Katy Perry won't be anyone's replacement.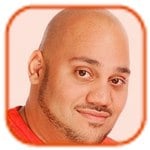 Posted by Andru Edwards Categories: Comedy, Prime Time, FX, Features, News,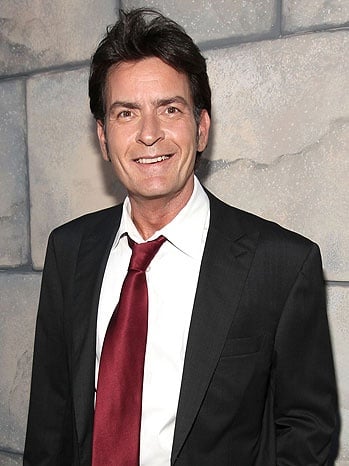 Charlie Sheen will retire when Anger Management comes to an end.
The 46-year-old actor sees his forthcoming new comedy show as his "swan song," and rather than looking for further acting work, he is looking forward to spending more time with his five kids - Cassandra, 27, Sam, eight, Lola, seven, and two-year-old twins Bob and Max - when the program eventually draws to a close.
"When I'm done with this business it's just going to be about soccer games and amusement parks. And when [Anger Management] ends, I'm done. This is my swan song. I've been doing this 30 years. And there's a lot more out there to do than make-believe, you know? I mean, I'm grateful. I've got a dream life as a direct result of television, you know? But at some point you just get tired of wearing somebody else's clothes, saying somebody else's words and working in somebody else's space. I'm also aware of the fact that you don't get these kinds of shots in the same lifetime. You're only supposed to have one hit show, unless you're Kelsey Grammer."
Click to continue reading Charlie Sheen Plans His Retirement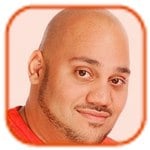 Posted by Andru Edwards Categories: Comedy, Prime Time, CBS, Cancellations, Renewals,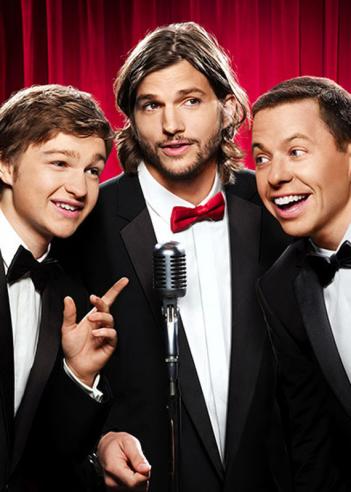 Ashton Kutcher has ''no idea'' about the future of Two and a Half Men.
The 34-year-old actor joined the show as a replacement for Charlie Sheen last year, but admitted he hasn't been told yet if the program will be renewed for a tenth season or if he will even continue to play the role of broken-hearted internet billionaire Walden Schmidt.
"I don't think the show's been picked up for another season yet. I absolutely adore the time that I'm having. I'm having a great time on the show. There's some work I have during summer. I haven't heard from the powers that be yet."
Meanwhile, creator Chuck Lorre revealed Charlie is still a part of the show's "DNA" despite his acrimonious exit where he verbally blasted the showrunner.
"It's in our DNA. He's very much a part of our show, part of our lives. We've had wonderful years together and I'm not going to pretend they didn't happen," he said.
Click to continue reading Ashton Kutcher Unsure About Two and a Half Men Future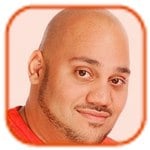 Posted by Andru Edwards Categories: Comedy, Prime Time, CBS, Gossip, Rumors,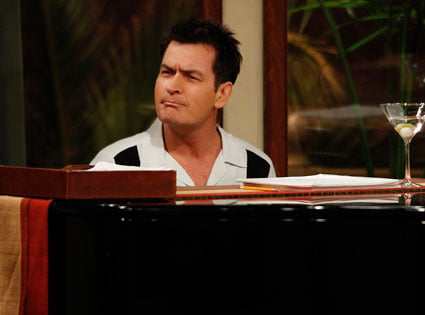 The Two and a Half Men crew are missing Charlie Sheen.
The production team behind the sitcom – on which Ashton Kutcher replaced Charlie after his hard partying lifestyle led to him being fired from the show – miss the way the actor used to joke around with them on set. "Ashton is nice and he tries to do things to get us to like him more and more, but he kind of feels like a step dad. He might be the best thing for the family, but everyone misses their 'original dad,' Charlie. With Charlie, we knew we could push his buttons and joke around about his personal life all the time. Ashton is all business and doesn't like to joke around with the guys about his life. It's off limits," an insider said.
Click to continue reading 'Two and a Half Men' Crew Miss Charlie Sheen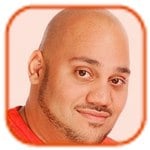 Posted by Andru Edwards Categories: Comedy, Prime Time, CBS, Gossip, News, Rumors,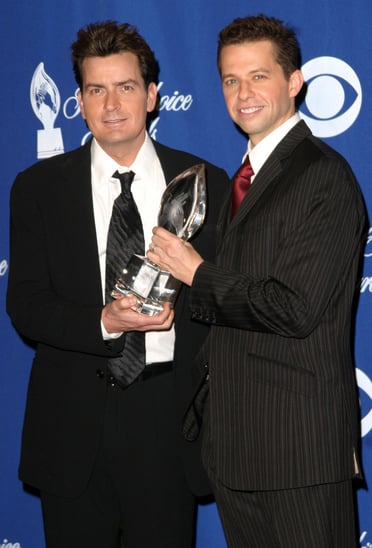 Jon Cryer believes Charlie Sheen's sacking from Two and a Half Men was an "awful thing to be part of."
The 46-year-old actor - who starred alongside Charlie before he was removed from the show after a public spat with its creator Chuck Lorre and calling Jon a "troll" - did not enjoy watching the troubled star leave the show and was "surprised" by how it happened.
"I never want to go through that again. It was an awful thing to be part of. I'm glad that some peace has come out of it. I was surprised with everything that went down."
Jon has now been joined by Ashton Kutcher on the show, and he reveals he has "worked hard" on the set of the comedy. He added to the KLTA morning show in Los Angeles: "Ashton was amazing. He took the roof off the place. The man works hard for the money. It's a lovely vibe."
He refused to divulge how Charlie's character Charlie Harper dies in the show but added it was "funny." The forthcoming season of Two and a Half Men featuring Ashton Kutcher comes to TV on September 19.
© Gear Live Media, LLC. 2007 – User-posted content, unless source is quoted, is licensed under a Creative Commons Public Domain License. Gear Live graphics, logos, designs, page headers, button icons, videos, articles, blogs, forums, scripts and other service names are the trademarks of Gear Live Inc.