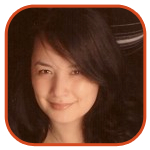 Posted by Veronica Santiago Categories: Prime Time, Reality, ABC, Dancing With The Stars, Features,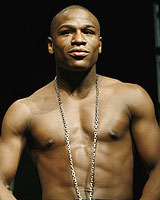 Although Floyd Mayweather achieved his best personal score yesterday (23), the light-footed boxer was knocked out of Dancing With the Stars tonight. Despite Mayweather's clear potential, the strength of the remaining dancers made this day inevitable. I'm certain this was one decision that came as a relief to Pretty Boy's trainers; now he can properly focus on his upcoming fight.
Surprisingly, the lowest scorer from Monday night (Mark Cuban) managed to avoid a place in the Bottom Two once again. (I'm now convinced he's sold his soul to the devil.) Of the three tied for third place, Melanie Brown received the rude awakening. Fortunately, the Spice Girl lived to see another day. But assuming Cuban remains consistently low next week—who will now warm the spot next to him?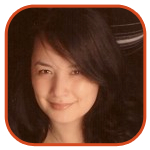 Posted by Veronica Santiago Categories: Prime Time, Reality, ABC, Dancing With The Stars, Features,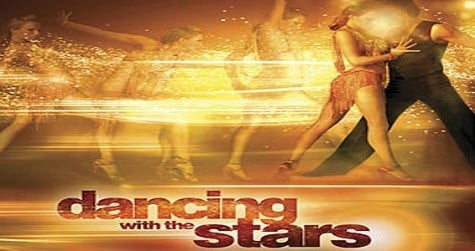 Tonight the competitors attempted either a fiery Paso Doble or a elegant Viennese Waltz. Read on to see how they fared:
MARK CUBAN (partner Kym Johnson)
(Dance: Viennese Waltz/ Song: 'Mr. Bojangles')
Despite his best attempts, Mark still looks a bit awkward and stiff tonight. If nothing else, he at least looks dapper in his suit. Len thought this was his best dance so far. Bruno believes Mark is continuing to improve, though he noted his inconsistency. Carrie Ann called him 'The Little Engine that Could'. She thinks he's quite fun to watch. Score: 7/8/7 (22)
SABRINA BRYAN (partner Mark Ballas)
(Dance: Paso Doble/ Song: 'You Spin Me Round')
Her intensity is off the charts today. She looks like she could hurt Mark at any time; maybe she'll whip him to death with her dress. Bruno thought she was incredible. Carrie Ann thought it was 'perfection'. She loved Sabrina's ability to put power and passion into every moment. Len couldn't find one fault with her performance. Score: 10/10/10 (30) (It's only Week 4 and we already have the first perfect score of the competition.)
Click to continue reading Dancing With The Stars: Week 4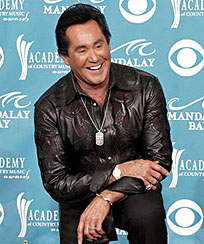 Having never broken past the 20-point mark, Wayne Newton and his dancing shoes were finally put to rest on Dancing With the Stars tonight. Despite being paired with two-time winner Cheryl Burke, Mr. Las Vegas could never quite find his groove. But he was a charmer up until the very end, even when he was forced to don a silly ponytail and mustache.
Although Mark Cuban was technically the next lowest scorer last night (he scored a 20; Newton an 18), he once again dodged the Bottom Two. It was 'pretty boy' Floyd Mayweather who narrowly missed getting a ticket home tonight. Let's just hope for pouty Karina's sake he can polish his technique by next week.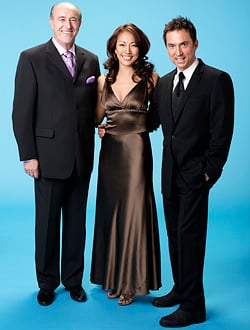 Tonight, the Final 10 competitors danced either a sexy jive or a sultry tango. Read on to see how they fared:
SABRINA BRYAN (partner Mark Ballas)
(Dance: Jive/ Song: 'Shake, Rattle and Roll')
We already know the girl can do ballroom—but what would she do with something more age-appropriate? Not surprisingly, her jive was flirty and fun. I'm constantly amazed by how well she can turn; I would be dizzy nauseous. Len didn't like a few of her 'bizarre' steps but thought it was her best dance so far. Bruno said she was like a 'seismic' event; her incredible power gave 'aftershocks'. Carrie Ann said the youthful, vibrant dance completely suited her. Score: 9/9/9 (27)
CAMERON MATHISON (partner Edyta Sliwinska)
(Dance: Tango/ Song: 'The Beat Goes On')
Thank goodness Cameron got to suit himself up this time around. I think he looks confident in this dance; he appears like he's actually taking charge. Carrie Ann said the dance was more G-rated rather than sexy and smoldering, but she liked the chances they took with it. Len complimented his posture and hold but wasn't a huge fan of the interpretation. He thought the dance had 'too much attack' and 'not enough slow'. Bruno thought Cameron was a lady killer tonight. He said he was much improved. Score: 8/7/8 (23)
Click to continue reading Dancing With The Stars: Week 3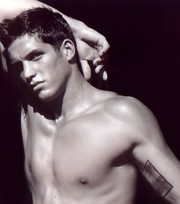 Wow. Dancing With The Stars fans really don't like models.
After booting off Josie Maran last week, the voters cleaned house and got rid of her male counterpart tonight: Albert Reed.
Although Albert scored a 21 last night (putting him in a five-way tie), he sadly couldn't outcharm that low-scoring, 'mature' guy (a.k.a Wayne Newton). As for Mark Cuban—who only scored an 18—I'm just going to assume he called in a few favors.
Going back into the DWTS archives, I found it extremely interesting how poorly other models have fared in this competition. Remember Paulina Porizkova? She was the first one eliminated last season. And how about Rachel Hunter? She was eliminated third in Season 1 (when there were only six competitors total).
I'm not really trying to make a statement or anything (because I really couldn't care less)—I just thought I'd give you something to ponder.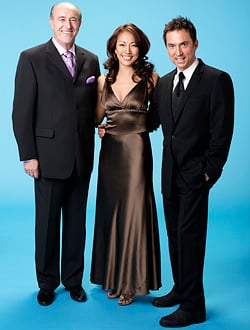 Enough with the separation of the sexes. Monday's show gave us what we wanted to see: the men and women competing on the same playing field. Did Mark Cuban do enough last night to raise his dancing profile? Were Helio and Sabrina able to outdo their own performances from last week? Read on!

MELANIE BROWN (partner Maksim Chmerkovskiy)
(Dance: Foxtrot/ Song: 'Take On Me')
Scary looked beautiful in her pink dress tonight. Despite any grief Maksim may give Mel about her dancing ability, I thought she glided effortlessly across the floor. Len said the 'B' stood for 'ballroom'; he never imagined she would be able to hold her posture so beautifully. Bruno compared her classy look to Lena Horne and her toes to Ginger Rogers. Carrie Ann complimented her posture but advised her to watch her shoulders. Score: 7/8/8 (23)

MARK CUBAN (partner Kym Johnson)
(Dance: Mambo/ Song: 'Ride Wit Me')
While I was slightly disturbed to see him in a sleeveless shirt, I was pleasantly surprised by how fit he looked. And thank goodness the facial hair was gone—what a dramatic difference! He appeared to have a lot of fun with his dance tonight. Carrie Ann wasn't sure if he did a proper mambo, but was certain he made her laugh. Len thought Mark's lower half was a bit wooden—but gave him props for his hard work and will to win. Bruno said it looked like a 'bulldog chasing a squirrel'. Score: 6/6/6 (18)
Click to continue reading Dancing With The Stars: Week 2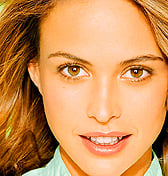 Sometimes an elimination is based on dancing ability, sometimes its based on votes. Tonight's ousting was appropriately a combination of both.
Josie Maran, the uncoordinated beauty, was booted off tonight as widely predicted. The supermodel, who scored a dismal 16 Monday night, faced off with Mark Cuban in the Bottom Two. (The billionaire, who actually earned more points than Floyd Mayweather and Wayne Newton on Tuesday, apparently couldn't buy himself a fan base.) Luckily, it was the sourpuss and her attitude problem that were cast off into Dancing With The Stars history. (I understand she was upset—but did she have to leave on such a bitter note?)
Looking back at what I wrote on Aug. 29th (when the cast was announced), I have to wonder if other women shared my (petty) feelings:
"Josie Maran—The supermodel of the female contestants. I'm already voting against her."
But that's not really why she's gone. We all know she deserved to lose. Right?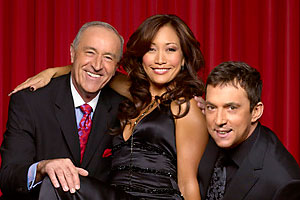 Tonight was Day 2 of the special three-day Dancing With The Stars premiere. Monday was ladies only; this time it was all about the men. Sabrina Bryan set the bar high yesterday with her score of 26. Did any man rise to the challenge tonight?
CAMERON MATHISON (partner Edyta Sliwinska)
(Dance: Foxtrot/ Song: "Moondance")
The All My Children star knows he has a loyal built-in fan base—but would he do enough to actually earn their votes?
Cameron was a bit stiff his first time out, though it could have been due to the degenerative bone condition he suffered as a child (cue violins now). But when he wasn't just standing there looking like Edyta's prop, he looked like he was dragging her across the floor. Len compared the performance to a 'faucet' that sometimes flowed, sometimes splattered. Bruno was impressed with Cameron's long arm lines but said the dance went soft somewhere in the middle. Carrie said they started off a bit weak, but agreed with Bruno on Cameron's lines. Score: 7/7/7 (21)
Click to continue reading Dancing With The Stars: Week 1 (The Men)
Read More

| Dancing With The Stars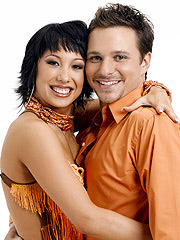 To fill the beautiful sidekick role left open by Samantha Harris, the Dancing With The Stars producers turned to….Drew Lachey. The Season 2 winner—and scheduled host of the DWTS spin-off 'Dance War'—will help make Tom Bergeron look good until Harris' return (assuming she doesn't enjoy her maternity leave too much).
As for the competition, tonight's episode was all about the ladies. (The male contestants will take the stage Tuesday night). Except for the stick-thin yet uncoordinated model Josie Maran (who scored a dismal 16), the women overall did very well on their first time out. But the night was definitely owned by Cheetah Girl Sabrina Bryan. Her fierce and precise moves got her very near a perfect score on Day One (she scored a 26). Will this finally be the season for another female champion? We should probably size up the men tomorrow before placing any bets.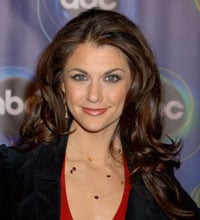 Tom Bergeron is going to be a busy man tonight. In addition to introducing a whole new round of competitors, he'll be welcoming a new Dancing With The Stars co-host. Those who watched last season saw a very pregnant Samantha Harris do the backstage post-dance analysis. One has to wonder if she scheduled her delivery in time to watch the DWTS premiere today. Harris and her husband, Michael Hess, welcomed their own new addition yesterday morning. The baby girl, Josselyn Sydney Hess, is the couple's first child.
As for who will be joining Tom on stage tonight—ABC will not say. They are doing their best to keep one casting selection a secret. (Please don't let it be Lisa Rinna. I'm all Lisa Rinnaed-out right now). But for now, I will go ahead and predict Harris' return next season—as a competitor. How else will she lose the baby weight?
Click here for an update to this story.
Read More

| People

© Gear Live Media, LLC. 2007 – User-posted content, unless source is quoted, is licensed under a Creative Commons Public Domain License. Gear Live graphics, logos, designs, page headers, button icons, videos, articles, blogs, forums, scripts and other service names are the trademarks of Gear Live Inc.