Sunday September 19, 2010 2:30 pm
This Week on TV (9/20-9/26)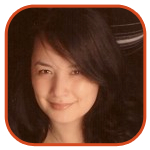 Tweet
Posted by Veronica Santiago Categories: Animation, Comedy, Drama, Music, Prime Time, Reality, Sci-Fi/Horror, ABC, Bravo, CBS, FOX, HBO, NBC, Showtime, The CW, Hell's Kitchen, 30 Rock, Amazing Race, The, America's Next Top Model, Dancing With The Stars, Desperate Housewives, Family Guy, Grey's Anatomy, House, Medium, The Office, Video,
(Make sure to check out TV Envy's Programming Schedule.)
MONDAY (9/20)
Season premieres: Castle, Chase, Chuck, Dancing with the Stars, The Event, Hawaii Five-0, House, How I Met Your Mother, Lone Star, Mike & Molly, Rachael Ray, Rules of Engagement, Two and a Half Men
How I Met Your Mother (CBS, 8 p.m.): "In the sixth season opener, Ted runs into Cindy (Rachel Bilson), whom he dated briefly—and who is also the roommate of his future wife." He heard from a little bird (a.k.a. Twitter) that she wasn't with Hayden Christensen anymore.
Chuck (NBC, 8 p.m.): "Season 4 opens with Chuck engaging in a sweeping quest to find his mother (Linda Hamilton), all while keeping the rogue mission a secret from his sister." The only clue he has to work with is the fading Polaroid picture John Conner gave him.
Two and a Half Men (CBS, 9 p.m.): "In the eighth-season opener, Charlie this it's time to cut back on his drinking." His judge He also thinks it would be smart to film a PSA.
TUESDAY (9/21)
Season premieres: The Biggest Loser, Detroit 1-8-7, Glee, NCIS, NCIS: Los Angeles, Raising Hope, Running Wilde
Glee (FOX, 8 p.m.): "Season 2 begins with more budget cuts looming and the glee kids reeling from their loss at Regionals." It doesn't help that Sue Sylvester keeps bragging about her Emmy win.
The Rachel Zoe Project (Bravo, 10:00 p.m.): "Rodger's escalating frustrations with Rachel reach the breaking point after a trip to the fertility clinic." The last thing he expected was for Brad to be at the appointment.
Parenthood (NBC, 10 p.m.): "Adam arranges for Sarah to take an internship at his company." First, she's working for him. The next thing you know—they'll be dating in real life!
WEDNESDAY (9/22)
Season premieres: Better with You, Cougar Town, Criminal Minds, The Defenders, Hell's Kitchen, Law & Order: SVU, The Middle, Modern Family, Undercovers, The Whole Truth
America's Next Top Model (CW, 8 p.m.): "The models receive makeovers and learn there is a surprise elimination upon getting their new looks." Sometimes looking good is the best revenge. Sometimes it's the best parting gift one will ever get.
Better with You (ABC, 8:30 p.m.): "A sitcom about the relationships among three couples from one family. In the opener, Maddie (Jennifer Finnigan) is distressed to learn her younger sister, Mia (Joanna Garcia), is engaged to a guy she's only known a short while." But it's Nick Swisher—everybody in New York knows who he is.
LA Ink (TLC, 10 p.m.): "Kat suffers a spider bite in her eye." The side effects soon had Kat professing her love for Jesse James.
THURSDAY (9/23)
Season premieres: 30 Rock, The Big Bang Theory, Bones, Community, CSI, Fringe, Grey's Anatomy, The Mentalist, My Generation, The Office, Outsourced, Private Practice, $#*! My Dad Says
The Big Bang Theory (CBS, 8 p.m.): "Sheldon goes on a date with Amy Fowler——his first date ever—-and Penny finds herself accompanying them." It's amazing what the title "Best Comedic Actor" will do for a guy's confidence.
Community (NBC, 8 p.m.): "In the Season 2 premiere, the group reconvene to study for their anthropology class, which is taught by a kooky professor (Betty White)." It took them a whole semester to realize she was really a man in need of a Snickers.
$#*! My Dad Says (CBS, 8:30 p.m.): "The premiere of the sitcom based on Justin Halpern's popular Twitter feed about the outrageous observations of his politically incorrect father." Twitter not only made this show—but it can break it too.
FRIDAY (9/24)
Season premieres: Blue Bloods, CSI: NY, The Good Guys, Medium, Outlaw, Smallville, Supernatural
Smallville (CW, 8 p.m.): "In the Season 10 opener, Lois saves Clark's life by removing the blue kryptonite incapacitating him." There's nothing worse than listening to an injured man superhero whine.
Supernatural (CW, 9 p.m.): "The sixth season begins with Sam being released from hell and trying to convince Dean to rejoin him in fighting evil." He's fresh from Hell and all fired up.
Sex Robot (Disc. Health, 10 p.m.): "Robotic companions for sex are discussed with a hopeful American entrepreneur and a British professor who believe that love and sex between humans and robots will be viable within a decade." At least, they hope so.
SUNDAY (9/26)
Season premieres: 60 Minutes, The Amazing Race, Bored to Death, Brothers & Sisters, The Cleveland Show, Desperate Housewives, Dexter, Eastbound & Down, Extreme Makeover: Home Edition, Family Guy, The Simpsons, Undercover Boss
The Cleveland Show (FOX, 8:30 p.m.): "Season 2 opener: Cleveland takes struggling rapper Kenny West (voice of Kanye West) under his wing, and the song they write ('Be-Cleave in Yourself') becomes a hit, making Kenny—but not Cleveland—a star." To prove he's "not a bad person," Kenny later takes responsibility for his actions via Twitter.
Undercover Boss (CBS, 10 p.m.): "The second season begins with Choice Hotels International president and CEO Stephen Joyce working undercover in his company." Note: He might want to avoid actually looking under the covers.
Sister Wives (TLC, 10 p.m.): "The series premiere introduces Utah polygamist Kody Brown and his three wives, Meri, Janelle and Christine, as they consider a new addition to their already-large family." The producers would not confirm reports that Jennifer Lopez will be joining the show.
Related Tags:
#* my dad says, 30 rock, 60 minutes, amazing race, amazing race 17, americas next top model, americas next top model 15, americas next top model cycle 15, antm, antm 15, antm cycle 15, better with you, biggest loser, bleep my dad says, blue bloods, bones, bored to death, brothers & sisters, brothers and sisters, castle, chase, chuck, cleveland show, community, cougar town, criminal minds, csi, csi new york, csi ny, csi: new york, csi: ny, dancing with the stars, dancing with the stars 11, desperate housewives, detroit 1-8-7, detroit 187, dexter, dwts, dwts 11, eastbound & down, eastbound and down, extreme makeover, extreme makeover home edition, extreme makeover: home edition, family guy, fringe, glee, good guys, greys anatomy, hawaii five 0, hawaii five o, hawaii five-0, hawaii five-o, hawaii five0, hawaii fiveo, hells kitchen, himym, house, how i met your mother, la ink, law & order special victims unit, law & order svu, law & order: special victims unit, law & order: svu, law and order special victims unit, law and order svu, law and order: special victims unit, law and order: svu, linda hamilton, lone star, lonestar, medium, mike & molly, mike and molly, modern family, my generation, ncis, ncis la, ncis los angeles, ncis: la, ncis: los angeles, outlaw, outsourced, parenthood, private practice, rachael ray, rachel bilson, rachel ray, rachel zoe project, raising hope, rules of engagement, running wilde, s**t my dad says, sex robot, shit my dad says, sidefeatured, simpsons, sisters wives, smallville, special victims unit, stuff my dad says, supernatural, svu, television programming, television schedule, the amazing race, the amazing race 17, the big bang theory, the biggest loser, the cleveland show, the defenders, the event, the good guys, the mentalist, the middle, the office, the rachel zoe project, the simpsons, the whole truth, this week on tv, tv programming, tv schedule, two and a half men, undercover boss, undercovers, whole truth
© Gear Live Media, LLC. 2007 – User-posted content, unless source is quoted, is licensed under a Creative Commons Public Domain License. Gear Live graphics, logos, designs, page headers, button icons, videos, articles, blogs, forums, scripts and other service names are the trademarks of Gear Live Inc.