Sunday July 12, 2009 1:28 pm
This Week on TV (7/13-7/19)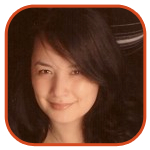 Tweet
Posted by Veronica Santiago Categories: Animation, Award Shows, Comedy, Drama, Games, Kids, Prime Time, Reality, Sci-Fi/Horror, Specials, ABC, Bravo, Cable, FOX, HBO, NBC, TNT-HD,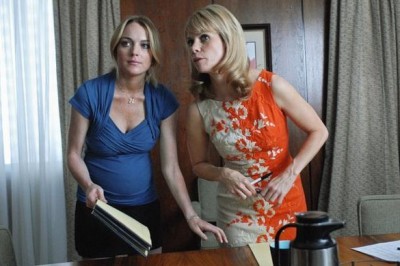 (You can view TV Envy's Programming Schedule here.)
MONDAY (7/13)
Great American Road Trip (NBC, 8pm): New day. "The six remaining families hit the road, leaving the Gateway Arch in St. Louis and skirting through Missouri, where they land in Branson to perform skits before crooner Andy Williams and comic Yakov Smirnoff." Apparently, the families also journey back several decades.
Secret Life of the American Teenager (ABC Family, 8pm): "Amy needs assistance with her chaotic schedule, so her dad and sister lend her a hand." When the supportive applause died down, she put the baby back to sleep.
The Bachelorette (ABC, 8pm): "Jillian arrives on Maui with the three remaining bachelors, all of whom she says she loves." Yes - and Jason Mesnick said he loved Melissa. We know how this goes.
Make It or Break It (ABC Family, 9pm): "Sasha puts the girls through a grueling day of practice as punishment for attending a party." That's what non-athletes call 'working off the alcohol.'"
TUESDAY (7/14)
10 Things I Hate About You (ABC Family, 8pm): "Bianca tries to please Chastity by devising a carnation fundraiser for the cheerleading squad." That's what we all need: more men buying cheap flowers.
Better Off Ted (ABC, 9pm): "Linda becomes a scapegoat when Veridian is sued over a perfume that caused hornets to attack women." Note to self: You attract flies with honey, hornets with Veridian perfume.
NYC Prep (Bravo, 9pm): "Camille presides over a dinner party, but drama revolves around PC, whose quick charm may be fading fast." Maybe he should name his change to Apple?
Little Couple (TLC, 10:30pm): "A neighborhood break-in prompts Jen to enroll in a self-defense class. Later, she practices her new moves on Bill." He always said he liked it when she got physical.
WEDNESDAY (7/15)
Extreme Barhopping (Travel, 8pm): "Unique bars around the world are visited. Included: a fully-automated wine bar; a bar that serves a $10,000 drink." I hope they don't expect a tip on top of that.
Leverage (TNT, 9pm): Season premiere. "A newly sober Nate grudgingly reassembles the team in a scheme involving the Irish mob and a banker." A formerly sober Nate later caps off the assignment with a Guinness.
Clean House (Style, 10pm): "A professional cleaning woman gets help keeping her own place neat." Why work for free when if you're used to getting paid?
Michael & Michael Have Issues (Comedy, 10:30pm): Series premiere. "Michael Ian Black and Michael Shoalwater compete for an intern's respect in the premiere of a comedy that follows bickering comedic partners behind and in front of the cameras." It doesn't matter whether interns respect you. It only matters if they get your order right.
THURSDAY (7/16)
J.K. Rowling: A Year in the Life (ABC, 8pm): "Elizabeth Vargas profiles the author of the Harry Potter novels." Part two of her story won't come out until 2011.
Royal Pains (USA, 10pm): "Hank is forced to quarantine party guests and considers calling County Health about a potential outbreak." I think tight quarters is what started the spread to begin with.
Raising Sextuplets (WE, 10pm): "Bryan and Jenny receive advice on raising toddlers." Whatever they do - they shouldn't spank them in front of the paparazzi's cameras.
Southern Belles: Louisville (SOAPnet, 10pm): "Emily needs to tell her father about her upcoming move to Las Vegas." Fortunately, her decision to become a reality star was a far bigger disappointment.
FRIDAY (7/17)
Are You Smarter Than a 5th Grader? (FOX, 8pm): "Star Jones and animal expert Jack Hanna compete for charity." Star feels at ease going up against people who actually are children.
The Goode Family (ABC, 8:30pm): "Gerald and Helen tutor at-risk kids after school, leaving their own kids to their own devices." If at first you can't succeed, try with a new set of kids.
What Not to Wear (TLC, 9pm): "A single mom thinks her provocative style is sexy, but the hosts feel otherwise." Platform lucite heels aren't everyone's cup of tea.
Say Yes to the Dress (TLC, 10pm): "Same-sex brides come in with high expectations." They refuse to be outdone by any other woman - including their own bride - at the wedding.
SUNDAY (7/19)
Labor Pains (ABC Family, 8pm): "In an attempt to save her job, a woman (Lindsay Lohan) who's about to be fired lies to her boss and tells him she's pregnant." Unfortunately, she couldn't use that same ruse with Samantha Ronson.
Merlin (NBC, 8pm): "Arthur saves elderly Aulfric and his daughter Sophia from bandits, and then falls heads over heels for the young lady." I bet he thinks she owes him one too.
True Blood (HBO, 9pm): "Sarah rewards Jason's hard work at camp." For successfully killing another ten campers at Camp Crystal Lake, Voorhees earned himself a new hockey mask.
AFI Lifetime Achievement Award: A Tribute to Michael Douglas (TV Land, 9pm): "Jack Nicholson presents Oscar winner Michael Douglas with the 37th AFI Lifetime Achievement Award, which honors the actors contribution to film." Thanks to his work, men have learned several things: 1) Never date women who own ice picks. 2) Never buy your children bunnies.
Related Tags:
10 things i hate about you, afi lifetime achievement award, andy williams, are you smarter than a 5th grader, better off ted, clean house, extreme barhopping, goode family, great american road trip, j.k. rowling, j.k. rowling: a year in the life, jk rowling, labor pains, leverage, lindsay lohan, little couple, make it or break it, merlin, michael & michael have issues, michael and michael have issues, michael douglas, michael ian black, michael shoalwater, nyc prep, raising sextuplets, royal pains, say yes to the dress, secret life of the american teenager, sidefeatured, southern belles, southern belles louisville, southern belles: louisville, star jones, television programming, ten things i hate about you, the bachelorette, the goode family, the great american road trip, this week on tv, true blood, tv schedule, what not to wear, yakov smirnoff
© Gear Live Media, LLC. 2007 – User-posted content, unless source is quoted, is licensed under a Creative Commons Public Domain License. Gear Live graphics, logos, designs, page headers, button icons, videos, articles, blogs, forums, scripts and other service names are the trademarks of Gear Live Inc.