Sunday June 7, 2009 3:51 pm
This Week on TV (6/8-6/14)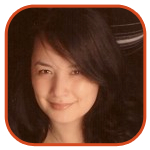 Tweet
Posted by Veronica Santiago Categories: Animation, Comedy, Drama, Games, Kids, Music, Prime Time, Reality, Sci-Fi/Horror, ABC, Bravo, Cable, FOX, HBO, Showtime,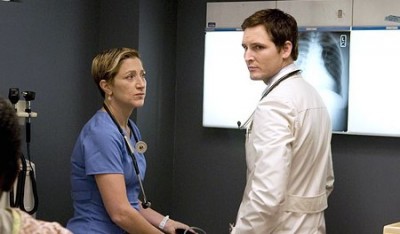 (You can view TV Envy's Programming Schedule here.)
MONDAY (6/8)
The Bachelorette (ABC, 8pm): "When Jillian hears that three men might have girlfriends back at home, she cancels the pre-rose ceremony cocktail party." And you thought your boyfriend was just on a business trip.
Kathy Griffin: My Life on the D-List (Bravo, 10pm): Season premiere. "The season opens with Kathy trying to move to a higher grade than the D-list." Unfortunately, single billionaires only come once in a lifetime.
Weeds (Showtime, 10pm): Season premiere. "Celia's daughter discovers there's not much interest - and money - in holding her mother hostage." If the economy wasn't so bad, Celia would have taken it personally.
Nurse Jackie (Showtime, 10:30pm): Series premiere. "A black comedy centering on veteran New York City ER nurse Jackie Peyton (Edie Falco), who strives to juggle patients, coworkers and her own personal demons, including a substance-abuse problem." Life as a mob wife doesn't look so bad anymore.
TUESDAY (6/9)
Whose Wedding Is It Anyway? (Style, 8pm): "A couple in Alaska have 100 hours to plan their dream wedding on the 100th episode of the series." Deciding to wed in Hawaii only took two minutes. The other 99 hours were devoted to bikini shopping.
I Didn't Know I Was Pregnant (Disc Health, 9pm): "A mother of two discovers she is pregnant when she goes into labor in her bathtub." That's what moms call multi-tasking.
Mental (FOX, 9pm): "A famous author-professor (David Carradine) and his wife are struck by lightning." RIP Kwai Chang Caine.
The Real Housewives of New Jersey (Bravo, 10pm): "Diva dramas surround Teresa when she bickers with her husband and considers getting plastic surgery." I have a feeling that's why he picked the fight to begin with.
WEDNESDAY (6/10)
Wipeout (ABC, 8pm): "Obstacles include the Rocket, Banana Hammocks, Catapult into Foam, Gears of Doom With Foam and Zip Line Swing." Just to be clear - Rocket and Banana Hammocks are unrelated events.
World's Strongest Toddler (TLC, 8pm): "The story of Liam Hoekstra, a 3-year-old with remarkable strength, which is the result of a rare genetic condition called myostatin-related muscle hypertrophy." The good news? He can pick up his toys and haul out the garbage.
Dinner: Impossible (Food, 10pm): "Robert Irvine has eight hours to cater a Barbie-inspired bash for the doll's 50th birthday, which will be attended by 250 Mattel VIPs." If Barbie's taught us anything about food, it's to keep our mouths sealed.
Pitchmen (Discovery, 10pm): "Billy participates in a risky pitch." And I thought the Slap Chop sounded hazardous.
THURSDAY (6/11)
American Chopper (TLC, 9pm): "Jon Gosselin asks the guys to build him a bike, so the Teutuls visit the Gosselins' Pennsylvania home to get a better idea of what he wants." Since they couldn't give him what he wanted, they just stuck to building the bike.
Burn Notice (USA, 9pm): "The team looks for a kidnapping victim and uses an unusual form of interrogation." Waterboarding is sooo one administration ago.
Fashion Show (Bravo, 10pm): "The designers try to make the grade by creating clothes as inspired by various high-school cliques." A decision to "add some color" to the Goth collection brings one designer down.
Royal Pains (USA, 10pm): "A retired ballerina lets loose by eating junk food but soon collapses after indulging." Food comas appear 10x more dramatic when skinny people are involved.
FRIDAY (6/12)
NOTE: Congress has set June 12, 2009 as the final deadline for terminating analog broadcasts.
Surviving Suburbia (ABC, 8pm): New time slot. "Steve likes the new sense of power that comes when Ohno gives him a gun." Up until now, he just had to sit back while ABC moved his show around.
Don't Forget the Lyrics (FOX, 8pm): "A California wildfire victim (singing 'Hot Stuff') and an energetic single mom go for the $1 million prize." Due to CA's budget crisis, homeowners are now encouraged to seek funding from game shows.
The Goode Family (ABC, 8:30pm): New time slot. "Helen's back goes out on the eve of the Organic Gardening Tour." For the time being, her Chia Pet will be the sole source of her herbs.
Primeval (SciFi, 10pm): "The team probes an anomaly that opened at a theme park." The explanation behind the "elephant ear" has everyone stumped.
SUNDAY (6/14)
JONAS (Disney, 8:30pm): "Macy auditions as a backup singer for the guys' upcoming album, but her lack of talent puts the band in an awkward position." The guys later pull a Paul McCartney and hand her a tambourine.
Gene Simmons Family Jewels (A&E, 9pm): "Nick travels with his dad on a business trip to Memphis, and he also performs at a location where legend has it bluesman Robert Johnson sold his soul to the devil." Having sold his soul to reality TV, Nick feels a special bond with Johnson.
True Blood (HBO, 9pm): Season premiere. "Sookie is irked by the presence of Bill's teen protege, Jessica, and his role in a death in the Stackhouse family." There are two things men should never have: hot female nannies and female teen proteges.
Hammertime (A&E, 10pm): Series premiere. "A reality series about the life of Stanley Burrell, best known as MC Hammer, along with his family. In the opener, he discovers some of his lost memorabilia." A pair of parachute pants somehow managed to get past his wife's hands.
Related Tags:
american chopper, bachelorette, burn notice, david carradine, dinner impossible, dinner: impossible, don't forget the lyrics, don't forget the lyrics, don't forget the lyrics, don't forget the lyrics, don't forget the lyrics, don't forget the lyrics, don't forget the lyrics, dont forget the lyrics, edie falco, family jewels, fashion show, gene simmons, gene simmons family jewels, hammertime, i didn't know i was pregnant, i didnt know i was pregnant, jon gosselin, jonas, kathy griffin, kathy griffin my life on the d-list, kathy griffin my life on the dlist, kathy griffin: my life on the d-list, liam hoekstra, mc hammer, mental, my life on the d-list, my life on the dlist, nurse jackie, pitchmen, primeval, real housewives of new jersey, royal pains, showtime, sidefeatured, stanley burrell, summer schedule, surviving suburbia, television programming, the bachelorette, the goode family goode family, the real housewives of new jersey, this week on tv, true blood, tv schedule, weeds, whose wedding is it anyway, wipeout, world's strongest toddler, worlds strongest toddler
© Gear Live Media, LLC. 2007 – User-posted content, unless source is quoted, is licensed under a Creative Commons Public Domain License. Gear Live graphics, logos, designs, page headers, button icons, videos, articles, blogs, forums, scripts and other service names are the trademarks of Gear Live Inc.