Sunday December 5, 2010 11:37 am
This Week on TV (12/6-12/12)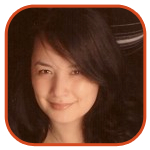 Tweet
Posted by Veronica Santiago Categories: Award Shows, Comedy, Drama, Food & Home, Kids, Music, Prime Time, Reality, Specials, ABC, Bravo, Cable, CBS, FX, FOX, NBC, The CW, The Office, Video,
(To get a look at TV Envy's 2010-11 Midseason Television Programming Schedule, click here.)
MONDAY (12/6)
My Big Friggin' Wedding (VH1, 9 P.M.): "Johnny has a garage sale to raise money for the wedding." Face it: His fiancee was going to make him get rid of his stuff anyway.
Two and a Half Men (CBS, 9 P.M.): "Alan gets creative with a gift for Lyndsey when he's ashamed that he can't afford an expensive present. " He's going to try a little tenderness and see if that works.
Gossip Girl (CW, 9 P.M.): "Chuck believes that Lily is not being entirely honest with him." She keeps telling him that Jenny's absence is strictly for creative reasons, but he thinks otherwise.
TUESDAY (12/7)
Inside the Actor's Studio (Bravo, 8 P.M.): "James Franco, star of 2010's 127 Hours, 2008's Milk and the Spider-Man film franchise, chats about his life and career in an interview with James Lipton." Soap opera actor and Oscars host -- both within about a year? Now that's something to talk about!
Glee (FOX, 8 P.M.): "Artie discovers that Brittany still believes in Santa." He was willing to let that whole 'Magic Comb' thing slide, but this is just ridiculous.
The Millionaire Matchmaker (Bravo, 10 P.M.): "Patti tries to set up romantic matches for a tattooed divorce lawyer with a sculpted body." Finding single women is surprisingly difficult for him.
WEDNESDAY (12/8)
Hell's Kitchen (FOX, 9 P.M.): "At dinner service, tempers flare and Chef Ramsay must intervene." Improper use of the word "donkey" forced him to step in.
Cougar Town (ABC, 9:30 P.M.): "Ellie learns an interesting fact about Grayon's past." Before Cougar Town, he lived in Swingtown? She might actually like him now.
Top Chef All-Stars (Bravo, 10 P.M.): "Pop singer Joe Jonas enlists the gourmets to prepare a snack for children taking in a sleepover at New York's American Museum of Natural History." His brothers can be very picky.
THURSDAY (12/9)
The Office (NBC, 9 P.M.): "It's a Holly jolly Christmas for Michael when his office nemesis, Toby, takes a leave of absence. This opens the door for one Holly Flax (Amy Ryan), who returns to Scranton to cover for Toby." Michael better seize the opportunity before she's gone baby gone again.
The League (FX, 10 P.M.): "Ellie's school behavior causes Jenny to worry that fantasy football is causing her to neglect her parental duties." She should have had her benched her daughter a long time ago.
The Real Housewives of Beverly Hills (Bravo, 10 P.M.): "A twist in Camille's marriage will come to light." Some call that a twist -- others call that a another woman.
FRIDAY (12/10)
TeenNick HALO Awards (Nick, 9 P.M.): "Nick Cannon hosts the second annual celebration honoring four teens who take leadership roles in helping their communities." These are examples of teens who would actually stay home on a Friday night.
My Strange Phobia (Disc Health, 9 P.M.): "Four people with debilitating phobias are profiled as they try to overcome their fears, including a Pilates instructor who's scared of her own tattoo." She's afraid of what her tramp stamp might say about her.
Outrageous Food (Food, 10 P.M.): "A 2-ft. pancake is topped with eggs, bacon, home fries, sausage and toast at Shelby's Kitchen & Deli in Deerfield Beach, FL." Warning: You won't be feeling rooty tooty fresh 'n fruity after that meal.
SUNDAY (12/12)
Good Luck Charlie (Disney, 8 P.M.): "Teddy accidentally tells her parents how she really felt when she learned they were having another baby." She really didn't want to have the "I Hate Knowing My Parents Have Sex" talk.
Sarah Palin's Alaska (TLC, 9 P.M.): "Sarah welcomes Kate Gosselin and her big brood to Alaska." It's been a while since Kate's been warmly received by another reality star."
Brothers & Sisters (ABC, 10 P.M.): "Saul runs into a former lover (Richard Chamberlain)." It's fair to say they had a "thorny" relationship.
Related Tags:
amy ryan, brothers & sisters, brothers and sisters, cougar town, discovery health, glee, good luck charlie, gossip girl, halo awards, hells kitchen, inside the actor's studio, inside the actor's studio, inside the actor's studio, inside the actor's studio, inside the actors studio, james franco, james lipton, joe jonas, kate gosselin, millionaire matchmaker, my big friggin wedding, my big friggin' wedding, my big friggin' wedding, my big friggin' wedding, my strange phobia, nick cannon, outrageous food, real housewives of beverly hills, richard chamberlain, sarah palin, sarah palin's alaska, sarah palin's alaska, sarah palin's alaska, sarah palin's alaska, sarah palin's alaska, sarah palin's alaska, sarah palin's alaska, sarah palin's alaska, sarah palin's alaska, sarah palin's alaska, sarah palins alaska, sidefeatured, teen nick halo awards, teennick halo awards, television programming, television schedule, the league, the millionaire matchmaker, the office, the real housewives of beverly hills, this week on tv, top chef, top chef all stars, top chef all-stars, tv programming, tv schedule, two and a half men
© Gear Live Media, LLC. 2007 – User-posted content, unless source is quoted, is licensed under a Creative Commons Public Domain License. Gear Live graphics, logos, designs, page headers, button icons, videos, articles, blogs, forums, scripts and other service names are the trademarks of Gear Live Inc.