Sunday August 29, 2010 7:16 pm
The 62nd Primetime Emmy Awards: Live Commentary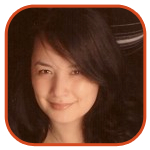 Tweet
Posted by Veronica Santiago Categories: Award Shows, Comedy, Drama, Food & Home, Late Night, Music, Prime Time, ABC, Bravo, Cable, CBS, FOX, HBO, NBC, Showtime, TNT-HD, Saturday Night Live, Top Chef, Features, Gossip,

Tonight, the annual Emmy Awards telecast will be aired live on both the East and West Coasts (finally!). The ceremony will also incorporate fan tweets into Jimmy Fallon's material—but will there be any other surprises in the 2010 broadcast?
Will 30 Rock continue its domination in the Comedy category, or will Glee - or even Modern Family - finally topple the reigning champ? Will Mad Men snag another Best Drama win, or will Lost get a statue for its final season?
What will Conan O'Brien say if he wins for The Tonight Show during this NBC event? Will Elisabeth Moss address soon-to-be ex-husband Fred Armisen if she wins for Best Supporting Actress? Oh – the awkward possibilities are endless!
So who won and who lost at the 62nd Primetime Emmy Awards? Read our West Coast play-by-play account of this evening's telecast and find out!
Read More

| Emmys
5:00 p.m.: So don't have the words for the pre-taped/live sketch. Musical/dance number involving Glee cast members, Tina Fey, Jon Hamm, Betty White, Jorge Garcia, Nina Dobrev, Kate Gosselin, Tim Gunn and Joel McHale = Rob Lowe and Snow White at the Oscars.
5:07 p.m.: Amy Poehler sings with Jimmy Fallon to kick off the Comedy category. Is this when I'm supposed to start laughing?
5:11 p.m.: Jon Hamm discusses sexual chemistry with Betty White before presenting the Outstanding Supporting Actor (Comedy). Eric Stonestreet takes home the first win for Modern Family. Woo hoo!
5:19 p.m.: Sofia Vergara and Jim Parsons present the Outstanding Writing (Comedy) prize to the team from Modern Family. I only understood what Vergara was saying because she was screaming.
5:23 p.m.: Could Stephen Colbert please rescue this show before it goes where I think it will?
5:25 p.m.: Jane Lynch (Glee) takes the not-so-surprising win for Outstanding Supporting Actress (Comedy). I'm so thrilled that she got to thank her wife while she was up there.
5:31 p.m.: Matthew Perry and Lauren Graham announce winners for Outstanding Guest Actress and Actor in a Comedy. (Ceremony was previously held.) Betty White was the winner for Saturday Night Live while Neil Patrick Harris nabbed a statue for Glee.
5:34 p.m.: Ryan Murphy (Glee) accepts award for Outstanding Directing (Comedy). He deserves to win something for his hot blue tux jacket alone.
5:36 p.m.: Modern Family and Family Guy? Modern Family in 3D? Cameron and Mitchell WITH George Clooney in bed? BEST. SEGMENT. OF. THE. SHOW. SO. FAR.
5:37 p.m.: Jim Parsons (The Big Bang Theory) finally takes a win for Outstanding Lead Actor (Comedy). No Alec Baldwin or Matthew Morrison?? This night has just turned very interesting!
5:44 p.m.: Audience is already wondering if Neil Patrick Harris can take over hosting duties from Jimmy Fallon.
5:45 p.m.: Surprise! Edie Falco (Nurse Jackie) takes the Outstanding Lead Actress (Comedy) award. Sorry, - no Emmy birthday present for you, Lea Michele!
5:47 p.m.: Fallon – why did you insist on doing the musical number with Kim Kardashian? If Amy Poehler can't make it work, no one can.
5:50 p.m.: Will Arnett and Keri Russell hand the Outstanding Reality Competition prize to Top Chef. Wow - who in The Amazing Race team saw that one coming?
5:57 p.m.: Julianna Margulies and Jimmy Fallon segue into the Drama category. She may be The Good Wife, but she's a horrible singer.
6:01 p.m.: Mariska Hargitay and Chris Meloni present the award for Outstanding Writing for a Drama Series. Mad Men takes the win.
6:04 p.m.: Outstanding!! Aaron Paul wins Outstanding Supporting Actor (Drama) for Breaking Bad!!! He deserves that award just as much as Bryan Cranston has deserved his.
6:10 p.m.: Emily Deschanel and Nathan Fillion take the stage for Outstanding Supporting Actress (Drama). Archie Panjabi (The Good Wife) continues the stream of surprises happening tonight.
6:12 p.m.: Edie Falco hands Bryan Cranston (Breaking Bad) his third win in a row for Outstanding Lead Actor (Drama). LOVE. BREAKING. BAD.
6:21 p.m.: It was revealed that John Lithgow (Dexter) and Ann-Margret (Law & Order: Special Victims Unit) were the winners of the Outstanding Guest Actress and Actor in a Drama awards.
6:22 p.m.: Dexter wins the award for Outstanding Directing (Drama). Two wins in a row for Dexter? Is this a sign of something to come?
6:31 p.m.: Kyra Sedgwick (The Closer) gets her first Emmy for Outstanding Lead Actress (Drama). I didn't see that win coming at all – but I did see Kevin Bacon's mustache from a mile away.
6:34 p.m.: Stephen Colbert's gets his turn to sing with Jimmy Fallon. (Keep that mic, Colbert!)
6:37 p.m.: The 63rd Annual Tony Awards wins for Outstanding Writing for a Variety, Music or Comedy Program. (Not-so-coincidentally a program hosted by NPH.)
6:46 p.m.: Ricky Gervais – awww, a welcome sight. Let's just leave him up there and have a beer, okay?
6:51 p.m.: The Daily Show wins its gazillionth award for Outstanding Variety, Music or Comedy Program. I was hoping Gervais would steal the award from the absent Jon Stewart.
7:01 p.m.: The love fest for George Clooney – who is being given the Bob Hope Humanitarian Award – begins. NBC execs are backstage trying to figure out how to keep him on the network.
7:04 p.m.: Thank you, Tom Hanks, for refusing to participate in Fallon's lame schtick. This is why you win Oscars.
7:06 p.m.: John Krasinski, January Jones and a big blue dress have taken the stage. Julia Ormond (Temple Grandin) wins for Outstanding Supporting Actress (Miniseries or Movie). Her speech was just as exciting as The English Patient was to me.
7:14 p.m.: David Strathairn (Temple Grandin) wins for Outstanding Supporting Actor (Miniseries or Movie). I'm really loving his graying hair and beard. Seriously.
7:17 p.m.: The "In Memoriam" segment starts off on an awkward note. Couldn't they have at least introduced Jewel before she started singing? Poor girl looked lost.
7:25 p.m.: Maura Tierney (you look great!) and Blair Underwood hit the stage. You Don't Know Jack wins for Outstanding Writing for a Miniseries, Movie or Dramatic Special .
7:27 p.m.: Claire Danes wins Outstanding Lead Actress (Miniseries or Movie) for her role in Temple Grandin. I wonder where Jordan Catalano is now!
7:34 p.m.: Fallon just resorted to using a "they really suck" joke to introduce Stephen Moyer, Anna Paquin, Alexander Skarsgard from True Blood. Seriously.
7:37 p.m.: Al Pacino wins Outstanding Actor in a Miniseries or Movie for his portrayal of Jack Kevorkian in You Don't Know Jack. He's a lot quieter than I expected him to be.
7:46 p.m.: Sorry, Laurence Fishburne – I can't look at you now without thinking about your daughter. Fortunately for you, you were only given two seconds to present Outstanding Miniseries to The Pacific.
7:47 p.m.: Temple Grandin takes another win – this time for Outstanding Made for Television Movie.
7:50 p.m.: Tom Selleck—who was the recipient of an awkward hug from Fallon—pretty much sums up my thoughts for this show. "Oh, okay." He then presents the award for Outstanding Drama Series to Mad Men. Despite their win, January Jones looks noticeably sad onstage. (Face it, honey – Christina Hendricks will always overshadow you.)
7:56 p.m.: Ted Danson, who looks more and more like Colonel Sanders by the day, announces the winner for Outstanding Comedy Series. Winner: Modern Family!!!!!
Related Tags:
2010 emmy award, 2010 emmy awards, 2010 emmys, 62nd annual primetime emmy awards, 62nd primetime emmy award, 62nd primetime emmy awards, 63rd annual tony awards, aaron paul, academy of television arts & sciences, academy of television arts and sciences, al pacino, alexander skarsgard, amy poehler, ann margret, ann-magret, anna paquin, archie panjabi, betty white, big bang theory, blair underwood, breaking bad, bryan cranston, chris meloni, christopher meloni, claire danes, daily show, daily show with jon stewart, david strathairn, dexter, edie falco, emily deschanel, emmy award, emmy awards, emmy nominations, emmys, eric stonestreet, george clooney, glee, jack kevorkian, jane lynch, january jones, jewel, jim parsons, jimmy fallon, joel mchale, john krasinski, john lithgow, jon hamm, jorge garcia, julia ormond, julianna margulies, kate gosselin, kyra sedgwick, lauren graham, laurence fishburne, law & order special victims unit, law & order svu, law & order: special victims unit, law & order: svu, law and order special victims unit, law and order svu, law and order: special victims unit, law and order: svu, mad men, mariska hargitay, matthew morrison, matthew perry, maura tierney, modern family, nathan fillion, neil patrick harris, nina dobrev, nominations, nominees, nurse jackie, primetime emmy awards, ricky gervais, ryan murphy, sidefeatured, sofia vergara, special victims unit, stephen colbert, stephen moyer, svu, ted danson, temple grandin, the 63rd annual tony awards, the big bang theory, the closer, the daily show, the daily show with jon stewart, the good wife, the pacific, tim gunn, tina fey, tom selleck, tony awards, you don, you dont know jack
© Gear Live Media, LLC. 2007 – User-posted content, unless source is quoted, is licensed under a Creative Commons Public Domain License. Gear Live graphics, logos, designs, page headers, button icons, videos, articles, blogs, forums, scripts and other service names are the trademarks of Gear Live Inc.