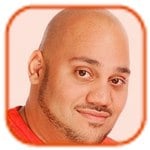 Posted by Andru Edwards Categories: Apple, Cameras, Rumors,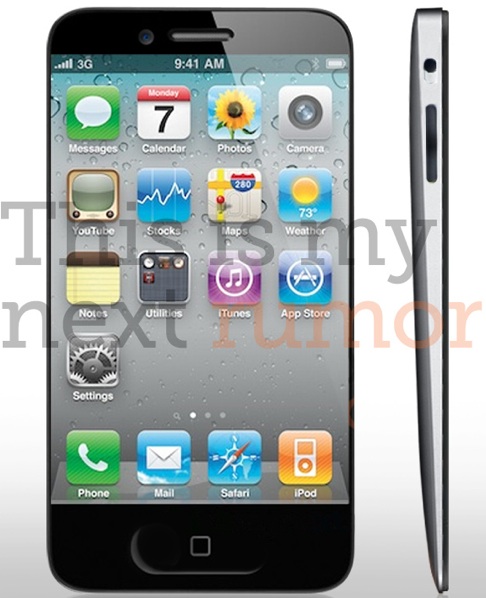 More Apple rumors for you to chew on today! A new research note from Jefferies & Co analyst Peter Misek suggests that Apple isn't going to be performing a significant upgrade to the connection capabilities of its new, to-be-released iPhone 5—namely, no 4G LTE support.
Whenever the next version of Apple's smartphone hits the market—we're already nearing the one-year anniversary of the iPhone 4's launch with no hint of a new product in sight—Misek suggests that the device will only have incremental upgrades compared to the iPhone 4's specifications. Heck, it's practically keeping the same name.
"We believe the likelihood of the iPhone 5 launch in September including LTE is now remote," wrote Misek in a research note on May 13. "According to our industry checks, the device should be called iPhone 4S and include minor cosmetic changes, better cameras, A5 dual-core processor, and HSPA+ support."
The bigger news on Apple's side is Misek's suggestion that the company will be pursuing an expanded carrier lineup for its iPhones. His "industry checks" indicate that Apple will be launching the iPhone on both Sprint and T-Mobile in time for the holidays—remember, although the latter is in the process of being purchased by AT&T, T-Mobile currently remains a separate company from the larger carrier. In other words, no iPhone yet.
Click to continue reading Rumor says iPhone 5 will land on T-Mobile and Sprint as well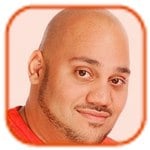 Posted by Andru Edwards Categories: Accessories, Apple, Cell Phones, Design, Rumors,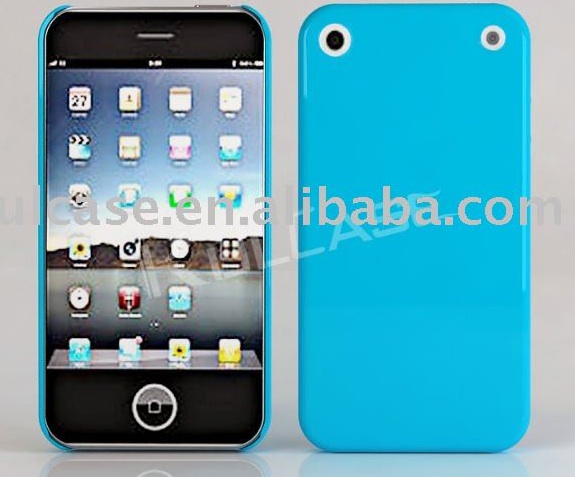 What's purported to be an "iPhone 5" case with an edge-to-edge screen has surfaced at Asian trading site AliBaba.com, Electronista reported Saturday.
The listing on Guangdong, China-based Kulcase's trading site shows the front and back of what it claims to be the "Newest design crystal case for apple iPhone 5g." The unconfirmed case mockup is colored teal—we;'re guessing that odd choice doesn't make Apple's final cut for the iPhone 5—a;nd; has the flash component moved away from the rear camera, which would be a change from earlier versions of the iPhone.
The steady drumbeat of rumors about Apple's plans for the iPhone 5 seem to have fallen off in the past few weeks. But in March and April, speculative stories about delays, a faster processor and the like were flying off the shelves.
One thing that lends some credence to the AliBaba.com sighting is that Apple has already had trouble keeping its case designs for new products under wraps, notes AppleInsider.
Click to continue reading iPhone 5 case design shows edge-to-edge display, moved camera flash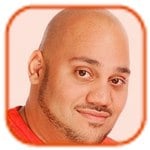 Posted by Andru Edwards Categories: Cell Phones, Features, Handhelds, Product Reviews,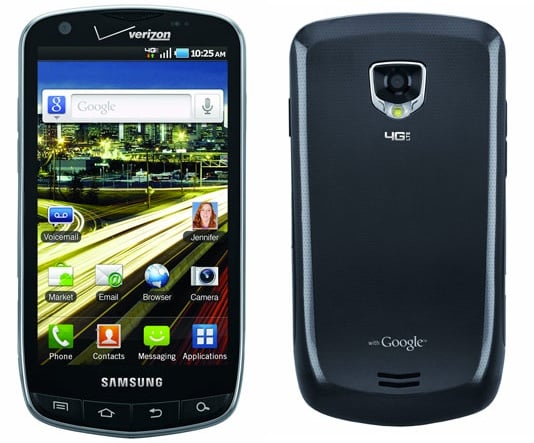 Verizon customers now have two 4G Android smartphones to choose from: the HTC Thunderbolt, and the $299.99 Samsung Droid Charge, which is Samsung's first LTE device, and first officially designated Droid device for Verizon. The two cell phones are pretty similar, but not identical. While the HTC Thunderbolt retains a slight edge, you'll be thrilled with either device.
Click to continue reading Samsung Droid Charge review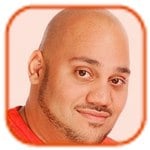 Posted by Andru Edwards Categories: Cell Phones, Google, Handhelds,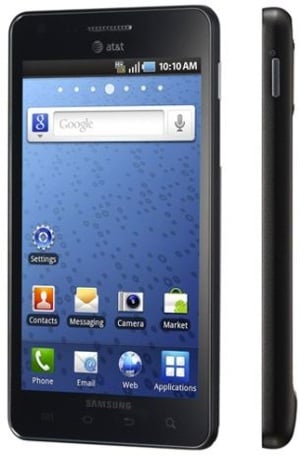 If you're on AT&T and the HP Veer isn't your cup of tea, AT&T and Samsung on Thursday announced the sale date and price for the Infuse 4G, the carrier's first smartphone with the HSPA+ 21 speeds that we consider to be the minimum for true 4G. The phone will go on sale on May 15 (same day as the Veer) for $199 with a two-year contract.
First previewed at CES in January, the Infuse is an interesting phone: it's unusually thin, long and wide. The Android 2.2 phone is of the standard black-slab style, but it has a 4.5-inch, 800-by-480 screen. That isn't higher resolution than the usual smartphone screen, but it's wider. The screen also sports Samsung's Super AMOLED Plus technology, which combines the increased outdoor visibility of Super AMOLED with more subpixels for truer colors. The phone is also very slim, at 9mm.
The Infuse has AT&T's fastest Internet speeds yet, but it's not quite the fastest smartphone AT&T has to offer; with a single-core, 1.2-Ghz Samsung processor, it's a bit slower than the dual-core Motorola Atrix 4G. It's still faster than most of the other smartphones on the market, though.
Click to continue reading Samsung Infuse 4G hits AT&T on May 15 for $199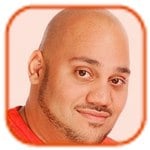 Posted by Andru Edwards Categories: Cell Phones,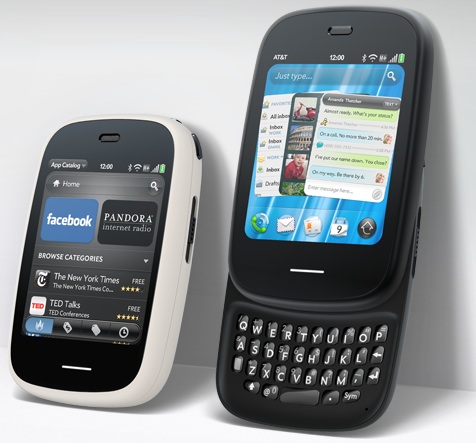 HP has announced that its tiny HP Veer WebOS phone will be available from AT&T on May 15, and for a relatively tiny price, at that.
The HP Veer 4G will be available from AT&T stores on May 15 in either black or white, costing $99.99 with a two-year contract, AT&T said on Thursday. AT&T said the offer is good for just a limited time, however, and that there's an early termination fee of up to $325, depending on how far along users are into their contract.
Inside will be 8 GB of user storage, which will store preloaded apps including a mobile hotspot for up to five users and AT&T Navigator that uses the built-in GPS. AT&T also claimed that "thousands of apps" are available via the WebOS App Catalog.
"A large majority of our customers are choosing smartphones but they don't all want the same thing," said Michael Woodward, vice president, mobile device portfolio, for AT&T Mobility and Consumer Markets, in a statement. "HP Veer 4G gives us a highly unique and feature-rich smartphone for customers who want something a 'little' different."
Click to continue reading HP Veer goes exclusive with AT&T, $99 on May 15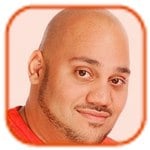 Posted by Andru Edwards Categories: Cell Phones, Editorial, Features, Microsoft,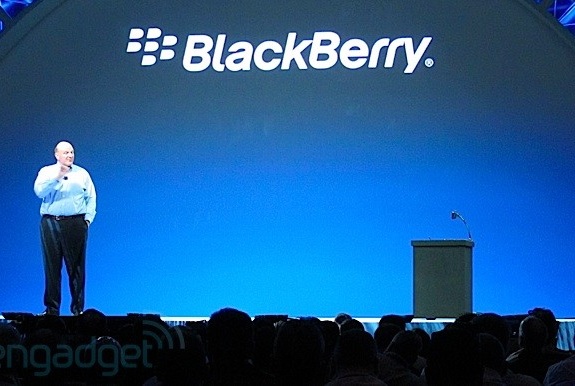 At this week's BlackBerry World trade show, everyone expected the top headliner to be the company's just-released PlayBook tablet and its new software offerings. As it turned out, the gadget ended up taking second spot to a surprise guest: Microsoft boss Steve Ballmer.
Ballmer came out during RIM co-CEO Mike Lazaridis' keynote yesterday morning to announce a partnership that would bring Microsoft's Bing search engine to BlackBerries. Search is a big deal in mobile devices, so it's fitting that a heavy hitter from Microsoft came to give its blessing, but many took the appearance of the CEO as a clear sign of bigger things to come.
Does RIM know what it's in for, though? There's considerable doubt over whether the company's strategy and platforms can be successful over the next couple of years. If they're not, Microsoft could end up owning RIM.
"Will Microsoft buy RIM? That is a possibility and a fast track for Microsoft to gain a foothold in the mobile hardware business," says Harry Wang, director of mobile research at Parks Associates. "RIM's market capitalization is only $25 billion and Microsoft has $48 billion in cash. If RIM's value drops to $15 billion, it will become an attractive target for Microsoft. Maybe Steve Ballmer was planting that seed during his keynote appearance at Blackberry World."
Click to continue reading Microsoft should buy RIM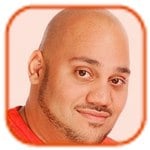 Posted by Andru Edwards Categories: Cell Phones, Handhelds, Microsoft, Software,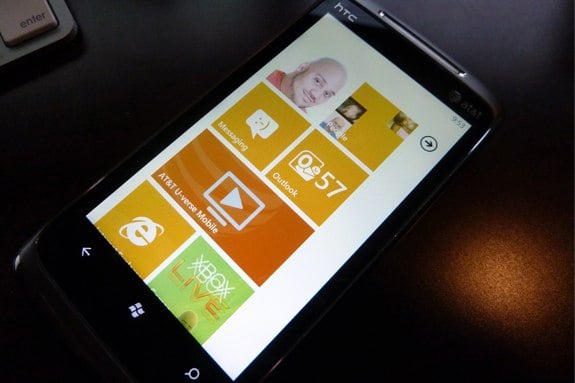 Microsoft on Tuesday started rolling out its Windows Phone 7 "NoDo" update to the HTC Surround, the last U.S. smartphone on the platform to get the upgrade.
Separately, Microsoft also started rolling out the first security update for Windows Phone 7, which fixes nine fradulent third-party digital certificates.
Like other Windows Phone 7 users, those with an HTC Surround will receive two updates, the first of which will be for a minor update first rolled out in February. Once that's updated, users can move on to the March update, which includes copy and paste, improved Marketplace search, and faster app launching.
Windows Phones check for updates every three days, so it might not appear right away. If you don't want to wait, you can check for it manually via the Zune software on the PC. Just plug the phone in via USB and click "update now." Once the February update is installed, you will have to unplug the phone and plug it back in to receive the March "cut and paste" update. Microsoft has a how-to guide on its Web site.
Click to continue reading Windows Phone 7 NoDo update finally hitting HTC Surround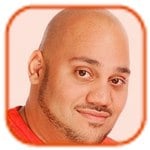 Posted by Andru Edwards Categories: Apple, Cell Phones, GPS, Software,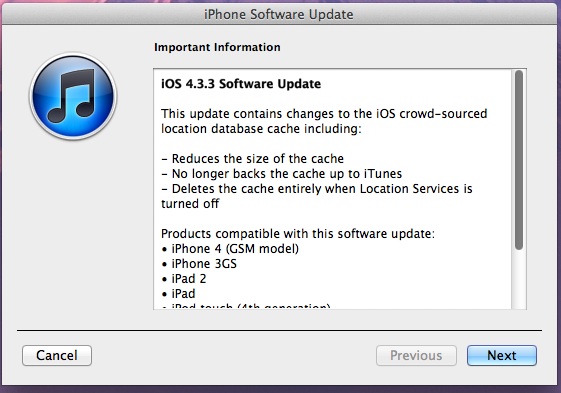 Apple just released iOS 4.3.3, an update aimed to fix the location tracking issue that raised a bunch of concerns over the last couple of weeks. With this update, the consolidated.db database that stores the location data will be reduced in size, and that database will no longer be backed up to iTunes. In addition, if you turn Location Services off, the cache gets deleted entirely. Plug your iPhone in and have iTunes check for the update when you get a chance--jailbreakers, you'll wanna wait until there's a compatible fix.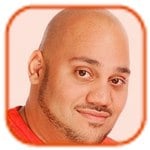 Posted by Andru Edwards Categories: Apple, Cell Phones, Rumors,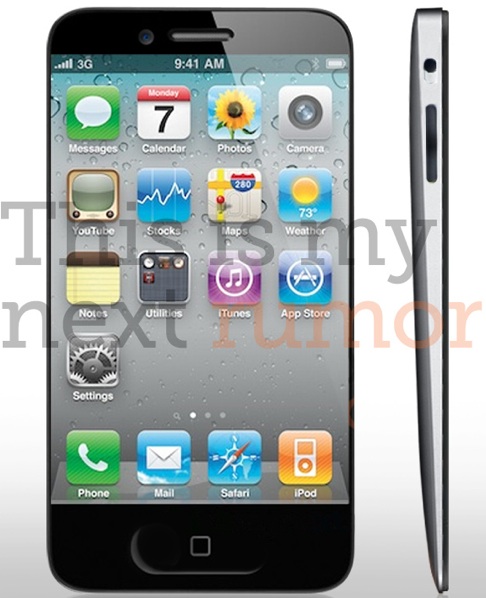 The rumors continue to pile up that Apple won't release the iPhone 5 this summer as expected. The latest word reportedly comes from an AT&T rep, who confirmed to a customer that the next-generation iPhone won't make its debut in June or July.
According to MacRumors, Apple allegedly confirmed to AT&T that the phone is delayed, and that information was relayed to an AT&T customer.
"Apple has informed us that they do not plan to release the iPhone in the June to July timeframe, though there will be a newer version in the future," an AT&T rep allegedly said. "Unfortunately, we have not been given a release time for the new phone. We will release this information on our Web site when it is available to us."
Click to continue reading AT&T reportedly says there won't be an iPhone 5 this summer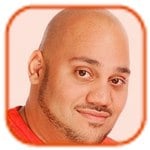 Posted by Andru Edwards Categories: Cell Phones, Handhelds,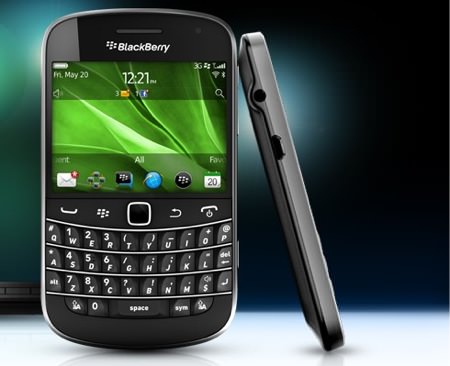 iPhone Retina Display meet BlackBerry "liquid graphics." RIM today announced two powerful new BlackBerry phones with high-res touch screens, fast 1.2-GHz processors, and a new OS that offers better graphics than BlackBerrys had before.
The BlackBerry Bold 9900 and 9930 are the HSPA and CDMA/HSPA+ versions of the same thing: a stretched-out BlackBerry Bold with a 2.8-inch, 640-by-480 touch screen. That isn't high resolution compared to other top-of-the-line smartphones, but it's a very rich, dense screen for its small size.
The two phones run 1.2-GHz Qualcomm processors and have 8GB of storage, 5-megapixel cameras with 720p HD video recording, Wi-Fi and Bluetooth.
The phones also have built-in NFC, the much-touted technology that could enable phones to be used as mobile wallets, if banks ever decide to support it. NFC may have applications in businesses, though, for things like proximity-based ID cards.
Click to continue reading RIM announces BlackBerry Bold 9900 and 9930, BlackBerry 7 OS
© Gear Live Inc. – User-posted content, unless source is quoted, is licensed under a Creative Commons Public Domain License. Gear Live graphics, logos, designs, page headers, button icons, videos, articles, blogs, forums, scripts and other service names are the trademarks of Gear Live Inc.