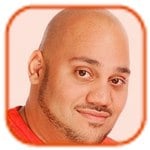 Posted by Andru Edwards Categories: Apple, Cell Phones, GPS, Software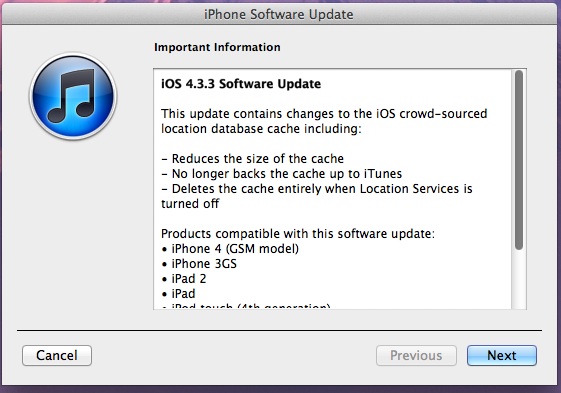 Apple just released iOS 4.3.3, an update aimed to fix the location tracking issue that raised a bunch of concerns over the last couple of weeks. With this update, the consolidated.db database that stores the location data will be reduced in size, and that database will no longer be backed up to iTunes. In addition, if you turn Location Services off, the cache gets deleted entirely. Plug your iPhone in and have iTunes check for the update when you get a chance--jailbreakers, you'll wanna wait until there's a compatible fix.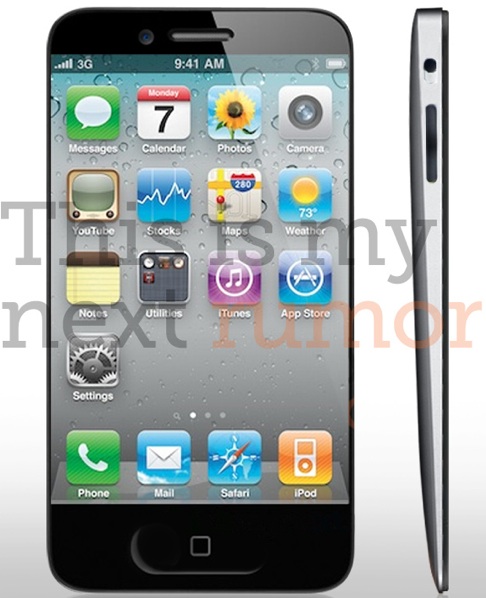 The rumors continue to pile up that Apple won't release the iPhone 5 this summer as expected. The latest word reportedly comes from an AT&T rep, who confirmed to a customer that the next-generation iPhone won't make its debut in June or July.
According to MacRumors, Apple allegedly confirmed to AT&T that the phone is delayed, and that information was relayed to an AT&T customer.
"Apple has informed us that they do not plan to release the iPhone in the June to July timeframe, though there will be a newer version in the future," an AT&T rep allegedly said. "Unfortunately, we have not been given a release time for the new phone. We will release this information on our Web site when it is available to us."
Click to continue reading AT&T reportedly says there won't be an iPhone 5 this summer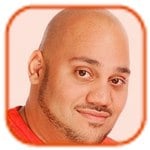 Posted by Andru Edwards Categories: Cell Phones, Handhelds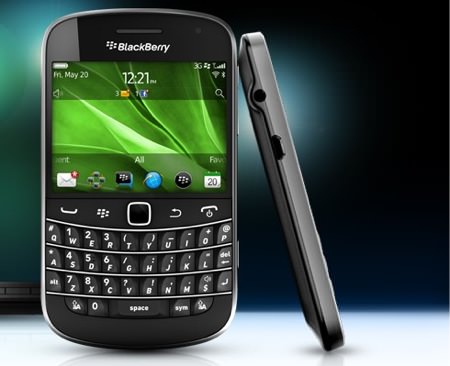 iPhone Retina Display meet BlackBerry "liquid graphics." RIM today announced two powerful new BlackBerry phones with high-res touch screens, fast 1.2-GHz processors, and a new OS that offers better graphics than BlackBerrys had before.
The BlackBerry Bold 9900 and 9930 are the HSPA and CDMA/HSPA+ versions of the same thing: a stretched-out BlackBerry Bold with a 2.8-inch, 640-by-480 touch screen. That isn't high resolution compared to other top-of-the-line smartphones, but it's a very rich, dense screen for its small size.
The two phones run 1.2-GHz Qualcomm processors and have 8GB of storage, 5-megapixel cameras with 720p HD video recording, Wi-Fi and Bluetooth.
The phones also have built-in NFC, the much-touted technology that could enable phones to be used as mobile wallets, if banks ever decide to support it. NFC may have applications in businesses, though, for things like proximity-based ID cards.
Click to continue reading RIM announces BlackBerry Bold 9900 and 9930, BlackBerry 7 OS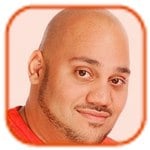 Posted by Andru Edwards Categories: Apple, Cell Phones, Hot Deals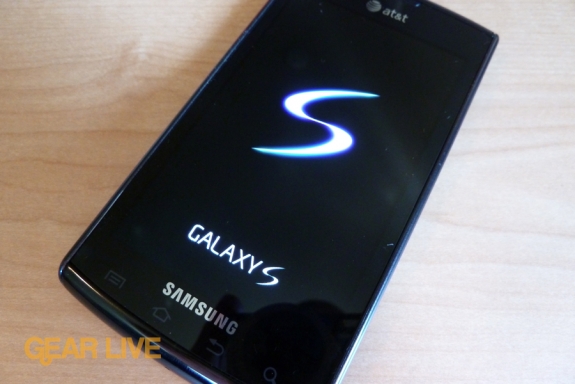 Best Buy Mobile said that the company would offer three smartphones for free today, and stock the white iPhone, too.
The free phones? The Samsung Fascinate (Verizon), the Samsung Captivate (AT&T) and the BlackBerry Curve 3G (Sprint). But the offer is only good through Friday and Saturday, April 29 and April 30 - an extension from the "free phone Fridays" the retailer ran last year, including the offer of a free iPhone.
And if you're looking for one of those white iPhones? Well, they'll have those too, Best Buy said. The white iPhone will also be available online. There's no word on the available stock, however.
"We've had tremendous success with the 'Free Phone Friday' campaigns we ran last October and December, and we've been waiting for the opportunity to do it again with a great lineup of in-demand phones," said Scott Moore, vice president of Marketing for Best Buy Mobile, in a statement. "We've worked hard to make it as easy as possible for people to find the smart phone that's right for them with the most smart phones under one roof, exclusives and expert advice, and this is just one more reason to visit Best Buy Mobile."
Click to continue reading Best Buy offering free phones today and tomorrow, plus white iPhone in stock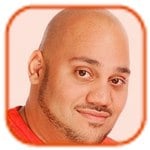 Posted by Andru Edwards Categories: Apple, Cell Phones, Handhelds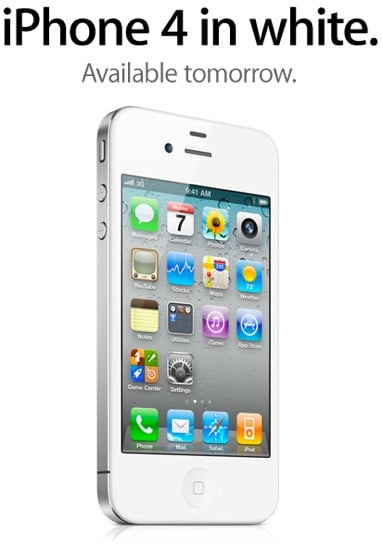 Okay, so it turns out we were a day off when we reported that the white iPhone 4 should be going on sale today, as Apple just confirmed that tomorrow is the day. So if you've been holding out for the past 10 months (and have been ignoring eBay,) now's your chance. However, we're guessing that anyone who's wanted an iPhone 4 has already purchased one. Still, even those people can sell their units to buy a white one, if they really want them that badly, right? As a refresher, the white iPhone 4 is exactly the same as the black model in terms of pricing and features. It's just white.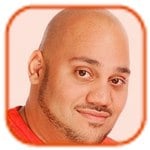 Posted by Andru Edwards Categories: Broadband, Cell Phones, Handhelds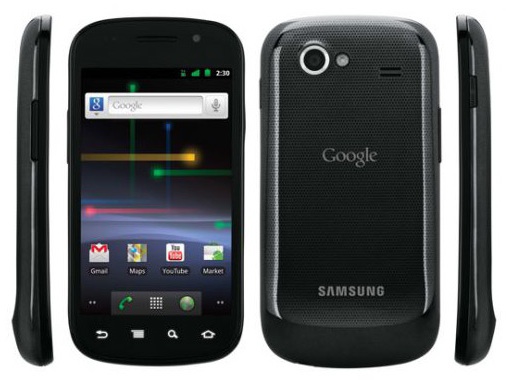 The Samsung Nexus S 4G will be available from Sprint starting May 8, the carrier announced this morning.
Users can snap up the Android-based smartphone for $199.99 with a two-year contract in Sprint retails store, online, and at Best Buy.
Sprint and Samsung first announced plans for the Nexus S 4G in late March; it's Sprint's first pure-Google Android phone and the first stock Android phone with WiMAX.
The phone will run Android 2.3 Gingerbread and a 1-GHz processor. It features a 4-inch Super AMOLED 480-by-800 touch-screen display, a rear-facing 5-megapixel camera with camcorder and flash, and a front-facing VGA camera. The Nexus S 4G is Bluetooth-enabled, has stereo speakers, and a media player with 3.5mm stereo headset jack.
Sprint said the phone features a curved design that provides "a more comfortable look and feel," as well as a screen that "produces less glare than on other smartphone displays when outdoors, so videos, pictures and games look their best and the sun won't wash them out."
Click to continue reading Nexus S 4G launches May 8 on Sprint for $199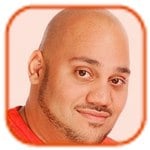 Posted by Andru Edwards Categories: Apple, Cell Phones, Hot Deals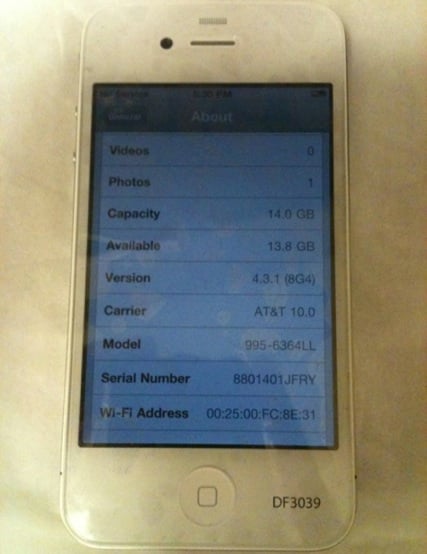 While the white iPhone 4 has continued to elude the public thus far, eBay has been full of them for some time now. However, a one-of-a-kind model showed up today. This prototype white iPhone 4 started bidding at $2,000. It's got a model number of 995-6364LL, and also has the indentifer DF3039 engraved on the front panel. You definitely won't find that anywhere else.
Read More

| Prototype white iPhone 4 auction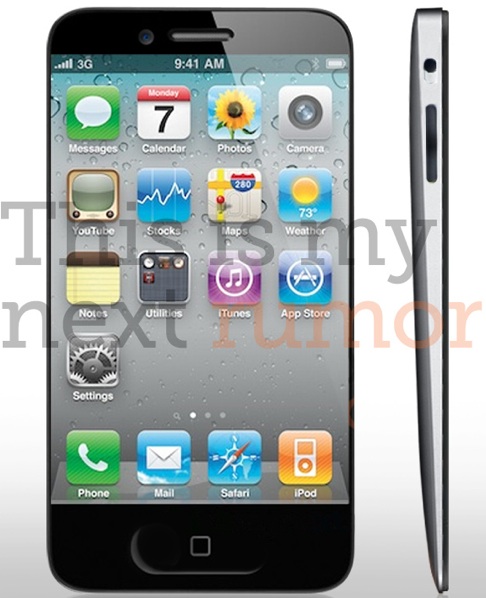 You've seen rumors about when the fifth-generation iPhone is coming out, now check out a visualization (pictured) of what it will look like, based on the imagination and alleged sources of former Engadget editor-in-chief Joshua Topolsky.
In his interim blog This Is My Next, Topolsky says the next iPhone will look "radically" different from the iPhone 4. For one, it'll be even thinner than the iPhone 4, which isn't unfathomable thanks to a recent patent Apple obtained, and boast a "teardrop" shaped profile similar to the Macbook Air.
The home button area will expand to act as a gesture area to support gesturing features in a future iOS update, Topolsky writes. The display could go up to 3.7 inches (thus making the bezel almost disappear) without decreasing much in resolution, so Apple can still claim it uses Retina Display technology.
Topolsky also says he saw in a drawing that the iPhone will come with cable-free, touch charging, though his sources wouldn't confirm that.
Click to continue reading Will the iPhone 5 look like this?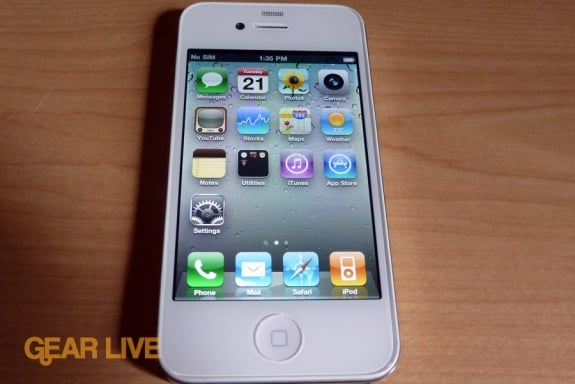 Apple fans with an Ahab-esque obsession with the Great White iPhone may finally have reason to shout, "Thar she blows!" Images of a purported white iPhone 4 wrapped in retail packaging were posted by Engadget Friday and later in the day 9 to 5 Mac quoted sources who said the product would begin selling in The Netherlands next Wednesday.
Rumors of a white version of the Apple iPhone have become something of a cottage industry for tech publications. Apple originally planned to make both a black and white iPhone 4 available when it launched the fourth-generation smartphone last year.
But the company wound up delaying the white version of the iPhone 4, saying in a June statement that it had "proven more challenging to manufacture than expected." Apple promised to release a white iPhone 4 by the end of July, but on July 23, Apple conceded that the white iPhone would not be available until the end of the year. Meanwhile, those not wanting to wait flocked to eBay to get their white iPhone 4 units.
Now, ten months after the black iPhone 4 was released, Apple may finally be ready to start selling the white version.
Click to continue reading White iPhone 4 launching on Wednesday?
Read More

| White iPhone 4 on eBay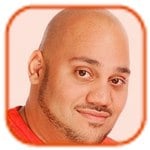 Posted by Andru Edwards Categories: Cell Phones, Handhelds, Hot Deals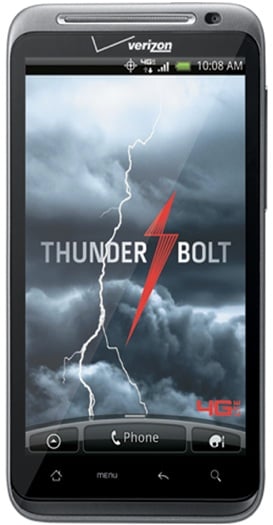 For a limited time, Amazon has slashed the price on the HTC Thunderbolt 4G for new Verizon Wireless customers. The phone, the first on Verizon's LTE network, has been reduced to $129.99 from the usual price of $249.99.
The offer is only good for those new to Verizon, and they must sign a two-year contract. Existing customers looking to upgrade will have to cough up $199.99 for the smartphone.
Verizon sold has sold 260,000 of the Thunderbolt since it launched on March 17, president and CEO of Verizon Telecom and Business Fran Shammo said in a Thursday earnings call. The company has also sold another 250,000 4G LTE Internet devices, Shammo also said.
Amazon's offer is good until midnight pacific time on Monday.
Read More

| HTC Thunderbolt sale

© Gear Live Inc. – User-posted content, unless source is quoted, is licensed under a Creative Commons Public Domain License. Gear Live graphics, logos, designs, page headers, button icons, videos, articles, blogs, forums, scripts and other service names are the trademarks of Gear Live Inc.