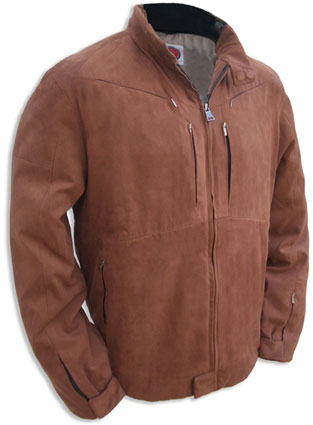 The SCOTTeVEST Rodeo is yet another in the 4.0 line from our favorite gadget clothing company. We have been testing out the rodeo for the past couple of weeks, and have found it to be as versatile as it is functional. It has 39 pockets of various shapes and sizes for all your gear, and has a microsuede finish. Check out the full review after the jump.
Click to continue reading SCOTTeVEST Rodeo TEC Jacket Review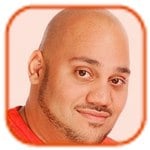 Posted by Andru Edwards Categories: Wearables,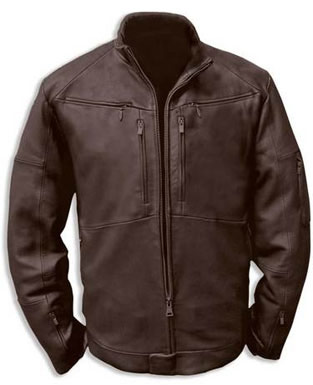 While it is expensive, the SCOTTeVEST Milan makes a huge statement that justifies its price of entry. This jacket is the top of the line in portable entertainment gear. Unlike all the gadgets you will be carrying around, this piece of technology doesn't make you look like a geek. Instead, we received numerous compliments on how great the jacket looked at our recent Mind Camp event. Think of it as the ultimate carrying case for any portable you own. That being said, remember that we have a coupon code for 20% off all SCOTTeVEST orders through December 25th, 2005. If you spring for the Milan, that will get you $90 off with free shipping. Just head on over to the Milan product page to pick one out, and use coupon code "GEARLIVE" during checkout to get your discount. You can check out our full review here.
Product: SCOTTeVEST Milan
Price: $450 - $360 using coupon code GEARLIVE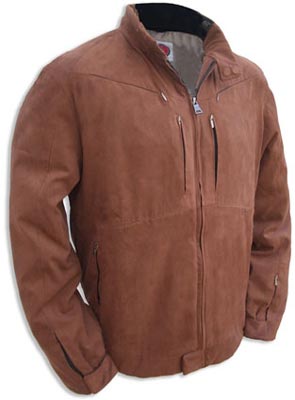 Now, if you just can't afford the Milan, the next best thing would be the SCOTTeVEST Rodeo. It is almost a carbon copy of the slick Milan, but in walnut-colored microsuede. This one has 39 pockets, and has all of the new SCOTTeVEST 4.0 features, such as the Detachable Cargo Cache Plus, and tons of magnetic closures, as well as the patented Personal Area Network. The SCOTTeVEST Rodeo is an affordable $199 USD - or just $159 after using our coupon code during checkout.
Product: SCOTTeVEST Rodeo
Price: $199 - $159 using coupon code GEARLIVE
WIN IT!: Wanna win a SCOTTeVEST Rodeo of your own? Just head on over to our Holiday Giveaway Forum Thread for details! One reader will walk away with a SCOTTeVEST Rodeo jacket.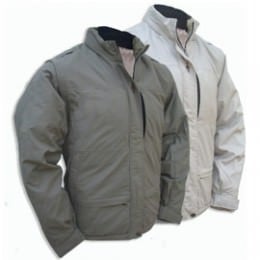 The SCOTTeVEST 237D jacket is meant to be worn 237 days out of the year. Like other SCOTTeVEST jackets, the 237D comes with tons of pockets - 33 to be exact. Like all SCOTTeVEST products that we've reviewed in the past, this one is built with quality standards. If you want something nice, but can't afford the Milan or Rodeo, the 237D sells for just $159.99. Use our exclusive SCOTTeVEST coupon code "GEARLIVE" and you save $32, playing less than $130 USD. Not bad at all. The 237D is available in two colors: Stone and Olive.
Product: SCOTTeVEST 237D
Price: $159 - $137 using coupon code GEARLIVE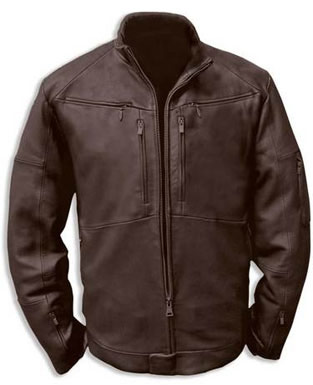 SCOTTeVEST truly is Technology Enabled Clothing, as the company touts. Using this philosophy, SCOTTeVEST has developed a full line of clothing specially geared toward those who need to carry multiple gadgets but never had the pockets to do so. In the past, we have taken a look at their Three.0 Spring Jacket, Hidden Cargo Shorts, TEC T-Shirt, Classic Vest, Solar Jacket, Sport Coat, and Hidden Cargo Pants. Today, we take a look at what might be their best product to date - by far. At first glance, the Milan Leather Jacket is impressive. We put it through a full review after the jump.
Click to continue reading SCOTTeVEST Milan Leather Jacket Review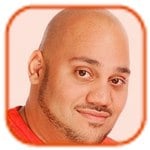 Posted by Andru Edwards Categories: Announcements, Wearables, Hot Deals,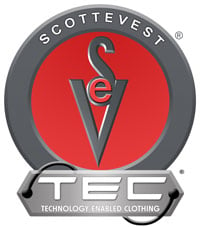 Well, look what we have here. If you are looking for some quality threads , optimized for the high tech lifestyle that we know and love, we have your hook up. The great people over at SCOTTeVEST have just given us an exclusive coupon code, good for a whopping 20% off of all orders of $150 or more. The coupon code is not retroactive, so if you bought something from SCOTTeVEST yesterday, you are out of luck. The offer is good through December 25th, and is the best SCOTTeVEST deal you will find on the Internet. Even better, they are doing a free ground shipping special right now as well, which can be combined with our coupon.
Ready for the coupon code? During checkout, enter the code "GEARLIVE" for your savings.

Read More

| SCOTTeVEST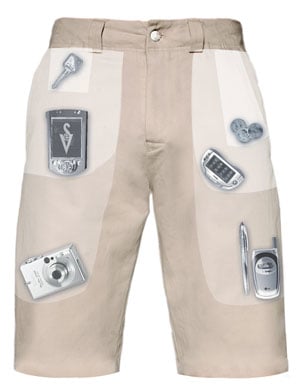 The folks over at SCOTTeVEST have come up with yet another piece of clothing aimed at making the tech life just a little bit easier to live. The TEC Hidden Cargo Shorts are perfect for the summer, but how well do they carry your gadgets? Find out in our review, after the jump.
Click to continue reading SCOTTeVEST Hidden Cargo Shorts Review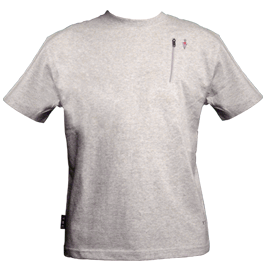 We have generally really liked the products that SCOTTeVEST thinks up and puts out there for geek consumption. It's great to have a simple, easy way to carry all of your gear without having to carry bags or clip-ons. Recently, they released their simplest item yet - The SCOTTeVEST TEC T-Shirt. Instead of having a multitude of hidden pockets like most of the rest of their line, the SeV T-Shirt has just one pocket. It is meant to provide a means to carry around one item while lounging around or being casual. Check out our impressions after the jump.
Click to continue reading SCOTTeVEST TEC T-Shirt Review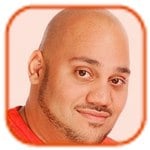 Posted by Andru Edwards Categories: Announcements, Wearables,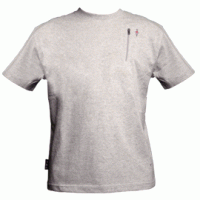 So a few days ago we lamented
celebrated our existence, and in doing so we stated that we were going to be giving away some cool stuff over the month. The first prize we had up for grabs was the SCOTTeVEST Tec T-Shirt. Well, frequent Gear Live tipster FalcoBoy7 walked away with this one. It's in the mail, bro. The next giveaway should be starting later today.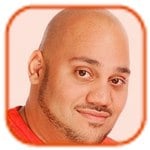 Posted by Andru Edwards Categories: Wearables,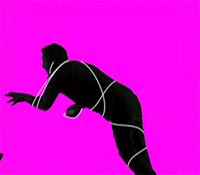 One of our favorite tech companies here at Gear Live is SCOTTeVEST. They make plenty of high quality, functional clothing items geared towards the gadget enthusiast. In fact, on this trip to New York that I am currently on, the SCOTTeVEST was one of the essential items that I packed. Anyways, they just made their own dancing commercial spoofing the all-so-common Apple iPod ads. I thought it was quite funny the first time around.
Read More

| SCOTTeVEST iPod Commercial
Posted by Hector Martinez Categories: Wearables, Product Reviews,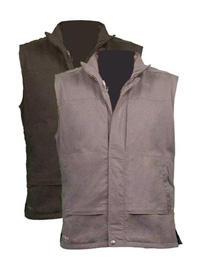 It's always good to see folks improve on an established formula. Without progress, all of our wonderful gear wouldn't be as sleek, powerful, and as tiny as they currently are. In today's case, SCOTTeVEST took their original product, the Classic Vest—Version 1.0—and added in features seen in their more recent offerings, such as a softer exterior, more pockets, and increased breathability. Today Gear Live delves into this great piece of attire that'll keep all of your gear organized and accessible without breaking the bank in the process. Click below for the full review.
Click to continue reading SCOTTeVEST Classic Vest Review
Posted by Hector Martinez Categories: Wearables, Features, Product Reviews,
There comes a time in a man's life when you have so much gear, that a regular book bag would prove either too constraining, or too limited. There are also times when we find ourselves separated from a power source, and unable to charge said gear. ScottEVest provides a solution for all you gearheads on the go, and today Gear Live puts it through our field test. Come find out how the Solar SeV Finetex System fares in terms of storage, comfort, and charging functionality in our latest review, by clicking the link below.
Click to continue reading SCOTTeVEST Solar Finetex Jacket Review
© Gear Live Inc. – User-posted content, unless source is quoted, is licensed under a Creative Commons Public Domain License. Gear Live graphics, logos, designs, page headers, button icons, videos, articles, blogs, forums, scripts and other service names are the trademarks of Gear Live Inc.